This site contains affiliate links. Please see Policies for more information.
It's that time of year again! The teachers and kids are back in school and as parents, it's always nice to let them know that they're appreciated and thought about–both the teachers and our little ones! These free school printables for teachers and students can be paired with many different products for the perfect "thinking of you" gift.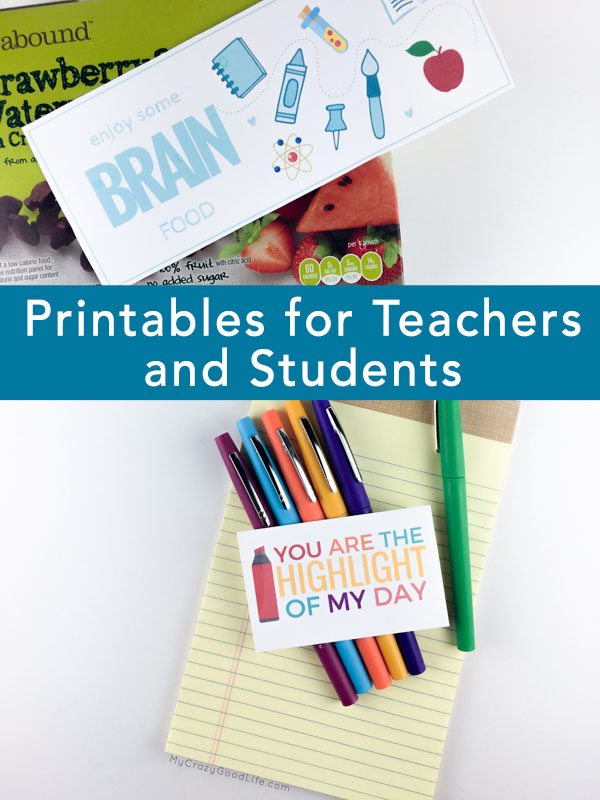 I always struggle with how to show my appreciation for teachers. They work so tirelessly, and are never properly compensated for what they do in my opinion. I try to send several small gifts throughout the year to let them know that they're appreciated and thought about.
While looking through my CVS Pharmacy App last week, I noticed that several Gold Emblem snacks were on sale with my ExtraCare Rewards. You check those, right? Because now you can even earn rewards at Target when you refill prescriptions! I love that they email me rewards for products similar to those that we have purchased in the past.
Jack chose the Strawberry & Watermelon fruit snacks to bring in to his teacher, and we grabbed some highlighter pens as well. There are so many more ways you could use these printables!
enjoy some BRAIN food <——- Download here
popcorn
gum
fruit
nuts and trail mix
fruit snacks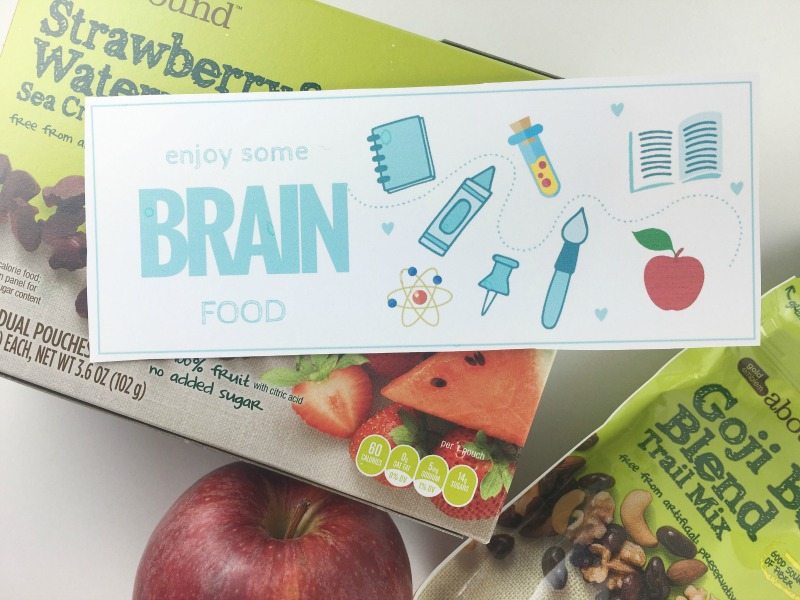 You Are The Highlight Of My Day <—— Download here
highlighters
felt pens, as shown above
highlighting tape
small flashlights
markers
These adorable printables were created by Trisha from MomDot.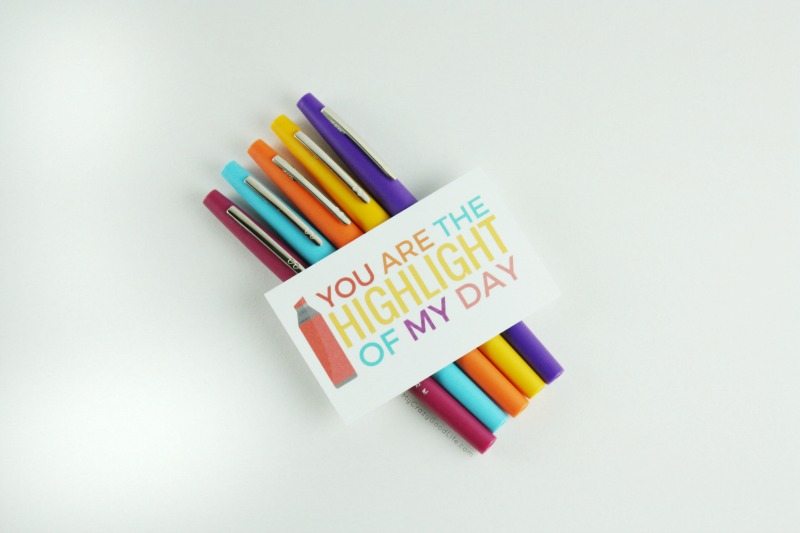 This post is sponsored by CVS, where we recommend you go to #FindYourHealthy. Make sure to sign up for the ExtraCare Rewards Program so you can take advantage of everything your local CVS has to offer!