This site contains affiliate links. Please see Policies for more information.
I don't know about you but for me, when the weather cools down I take to the indoors and spend some time crafting. Crafts are an easy way to decompress and unwind.
Last week I shared some fun Emoji EOS with you and keeping with that theme this week we're making DIY Emoji Ornaments! We're slowly sneaking up on the holidays and it's a perfect time to do some themed crafting.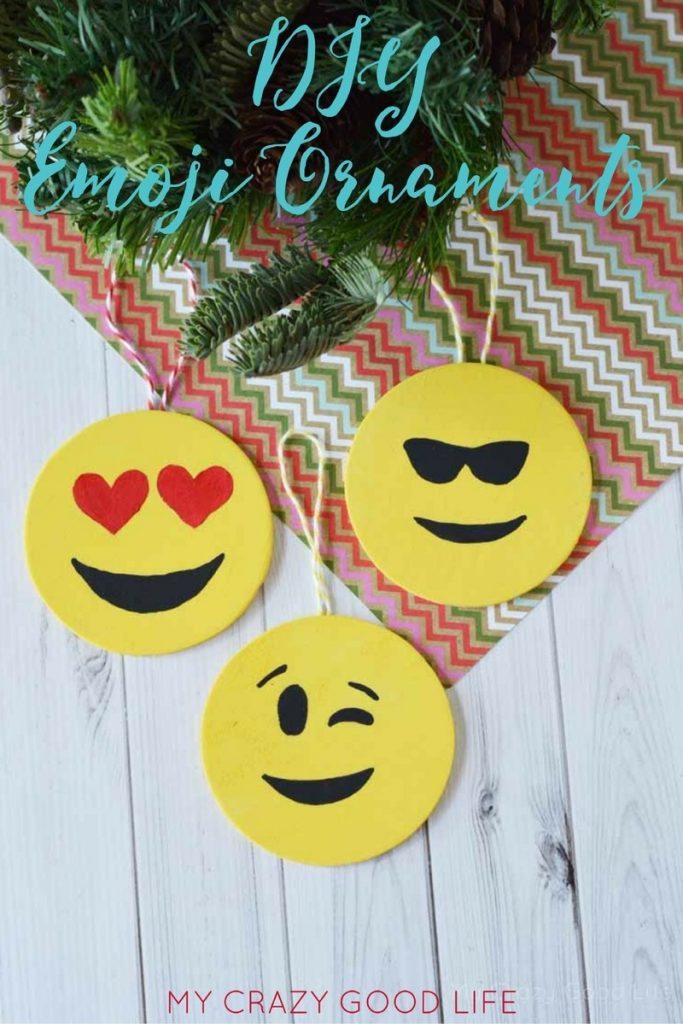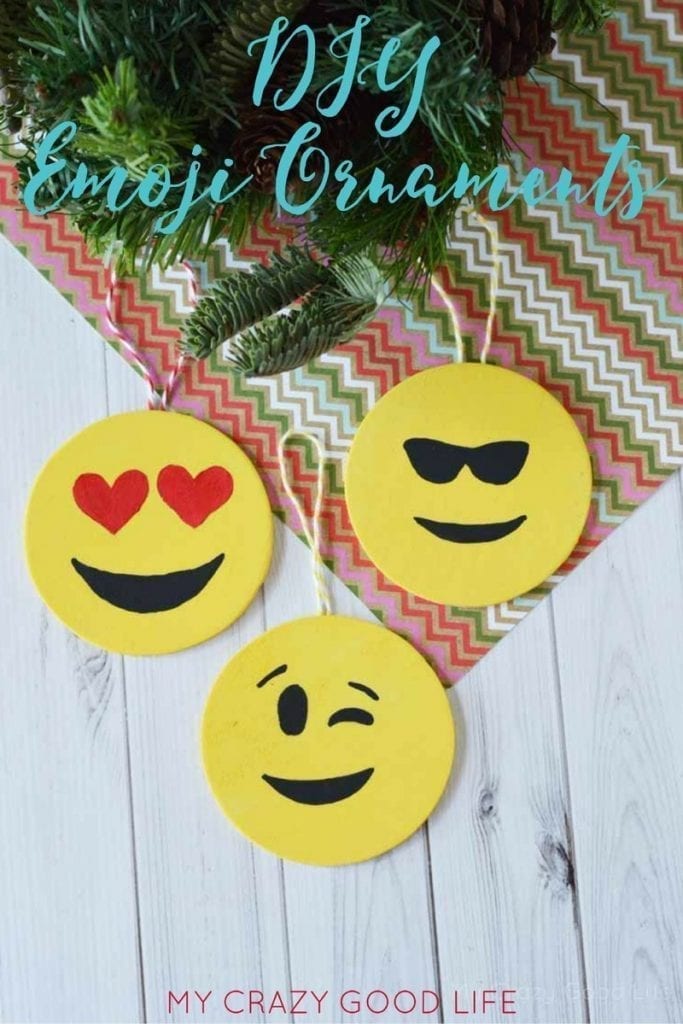 Making these emoji ornaments is fun and easy. You probably have most of the necessary materials in your craft closet already. Another great way to make this a useful crafting time is by involving the kiddos.
They'll have fun making their favorite emoji ornaments and then they give them as gifts to their friends and family members. There are so many options for emoji ornaments that you could be busy for hours with this one simple project.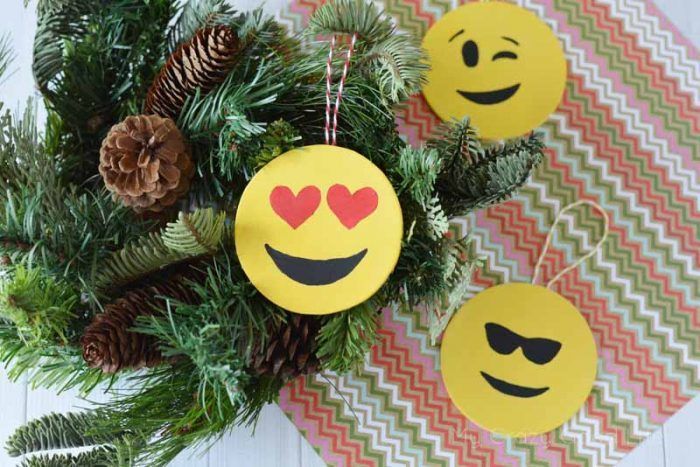 Materials Needed for DIY Emoji Ornaments:
Scrap Paper
Emoji Inspiration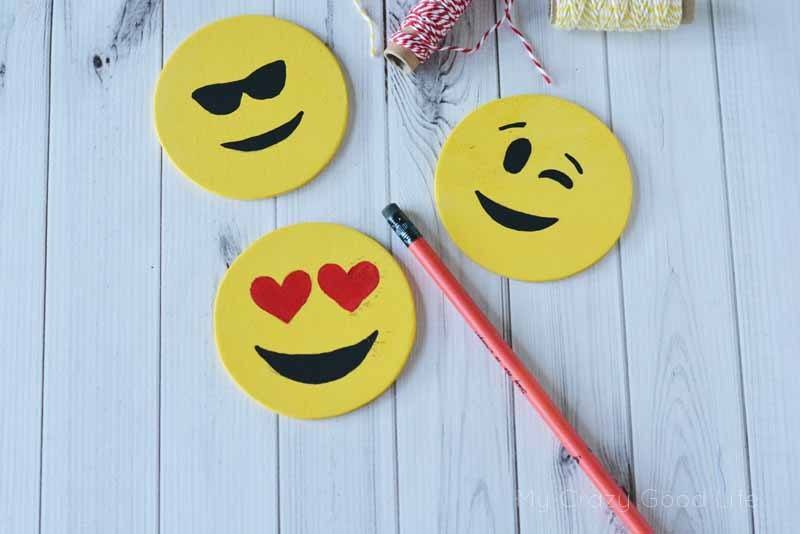 Directions for Making DIY Emoji Ornaments:
Paint the circles with yellow acrylic paint. Let dry completely.
Use a pencil to lightly draw your facial features. For heart eyes, draw a heart onto a scrap piece of paper and trace the heart onto the circle. Do the same for the mouth, fold a small piece of paper in half and cut out a smile. Then place the smile onto the wood and trace around the shape.
Once you have all of your facial expressions drawn, paint them with acrylic paint and let dry completely. Once dry, gently erase any stray pencil marks with a pencil eraser.
Cut a piece of baker's twine and affix it to the back with white glue. Let dry completely before hanging.