This site contains affiliate links. Please see Policies for more information.
Buying a gaming computer for your teenager can seem like jumping into a black hole. With so many options and upgrades available, how does a parent know which system is best for their teen?
When you are researching how to buy a gaming computer you'll want to keep size, graphics, and processing speeds in mind.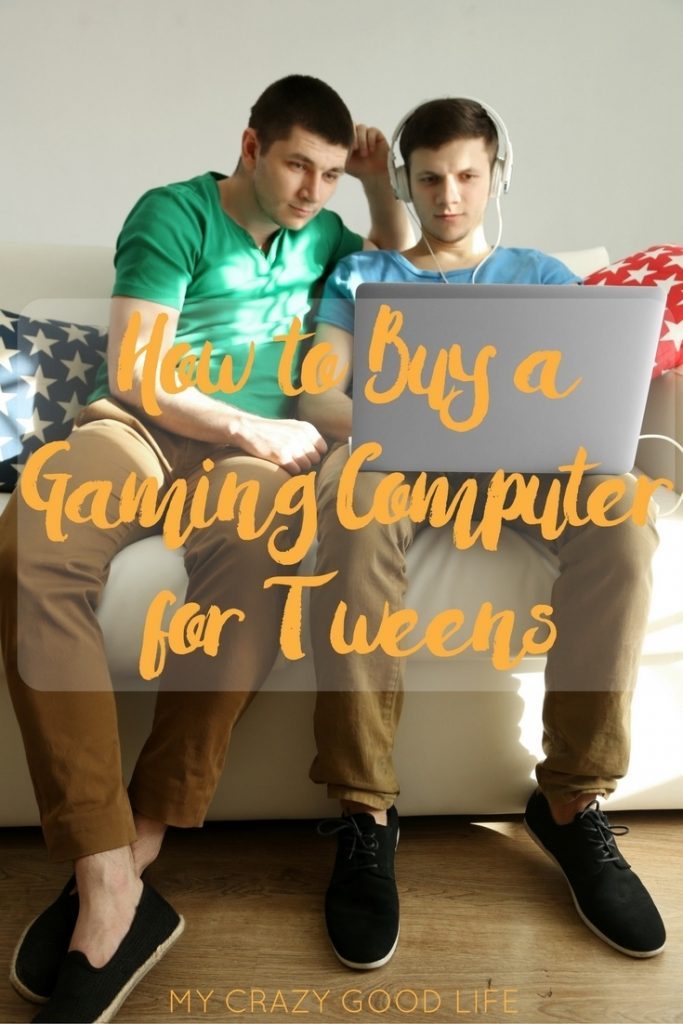 Size
First we'll begin with size. The first gaming computers came in one size only, but as technology and the popularity of gaming computers increased, dimensions changed.
Nowadays gaming computers are available in small, medium, and huge! A small gaming PC is a great option for those with limited space or gamers looking to use the PC with a home theater system. A medium sized gaming PC is usually the ideal option for gamers, but they often lack the pizzazz of the largest model.
Large gaming computers are perfect for those that will want to upgrade in the future. They have more than enough room for extra hardware required for upgrades.
Graphics
Next is one of the most important components; the graphics. Graphics create an immersive gaming experience. Basically the faster the video card; the smoother the graphics will run.
This controls the quality of the onscreen movements. It will be higher quality with a faster video card. For the best gaming experience be sure to invest a video card that can handle 1080 pixels!
Processor
Now you'll need to consider your processor. A good processor goes hand in hand with a quality graphics card. The processor information is generally the first item you will see listed in gaming computer's specifications. This is for good reason!
The processor is the brain of the computer and will determine how your system will run. If your budget is under $600 it is recommended to opt for a dual processor.
If you are able to spend a bit extra for a quad processor that is definitely a great idea! The quad processor will be able to work with the majority of modern games.
Accessories
If you are shopping for a gaming computer and feeling overwhelmed you should take a second to check out some accessories instead. There are tons of awesome headphones, keyboards, and any gaming computer can benefit from a funky mouse or new controller! Don't forget to put a comfy gaming chair and a new desk on the list if your gamer will also be spending some time doing other things…like homework!
Regardless of your gaming computer budget there are many options and customization levels available. A strong processing unit and graphics card are a must for any gaming computer!
Before you make any purchase you should check out the processor, graphics card, and the overall size of the unit! If you still have questions about gaming computers I might be able to help! Check out this general post about what differentiates gaming computers from regular computers!