DIY Outdoor Game: Three Hole Washers Game
This is a classic outside game that ranks right up there with horseshoes, toss across, and ladderball. It is a lot of fun but can be difficult to find already made in stores. There are lots of options to special order these games, but they can be pricey and expensive to ship due to weight and size!
If you are looking for a more cost effective option: no worries! All you need to do is grab your drill and some wood and I'll show you how to make your own using this step-by- step tutorial.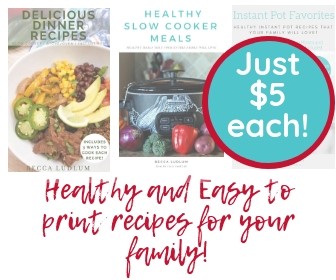 Tools needed for Three Hole Washers Game:
If you have any questions about these tools or other supplies, click the links to find them on Amazon.com.

Wood needed for Three Hole Washers Game:
3 – 2x4x8
1 Sheet of Plywood (2 pieces of 16×48)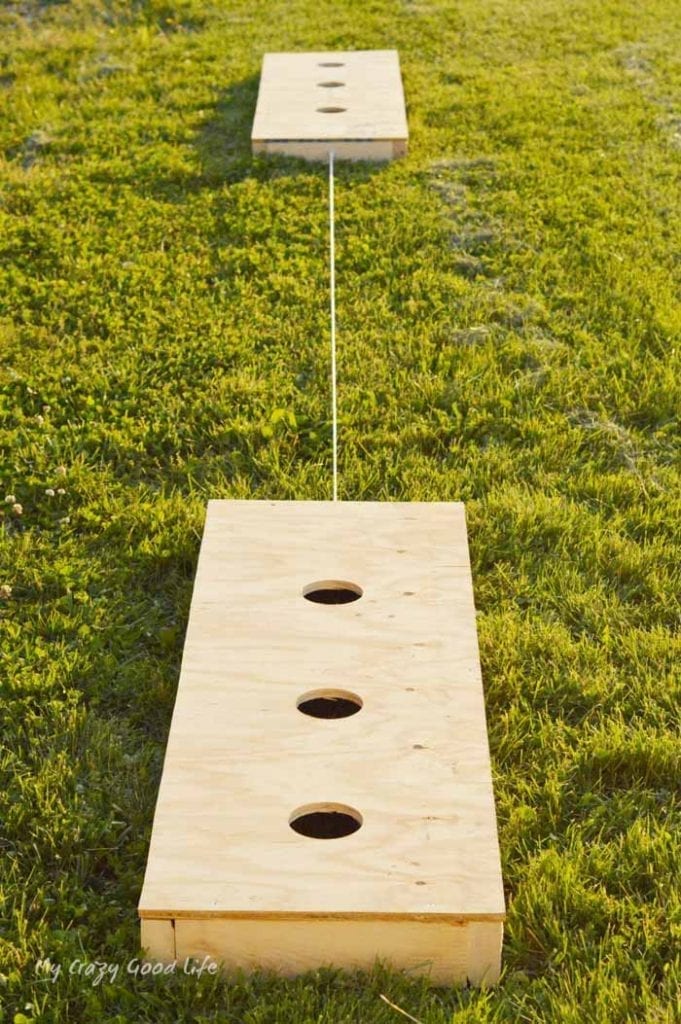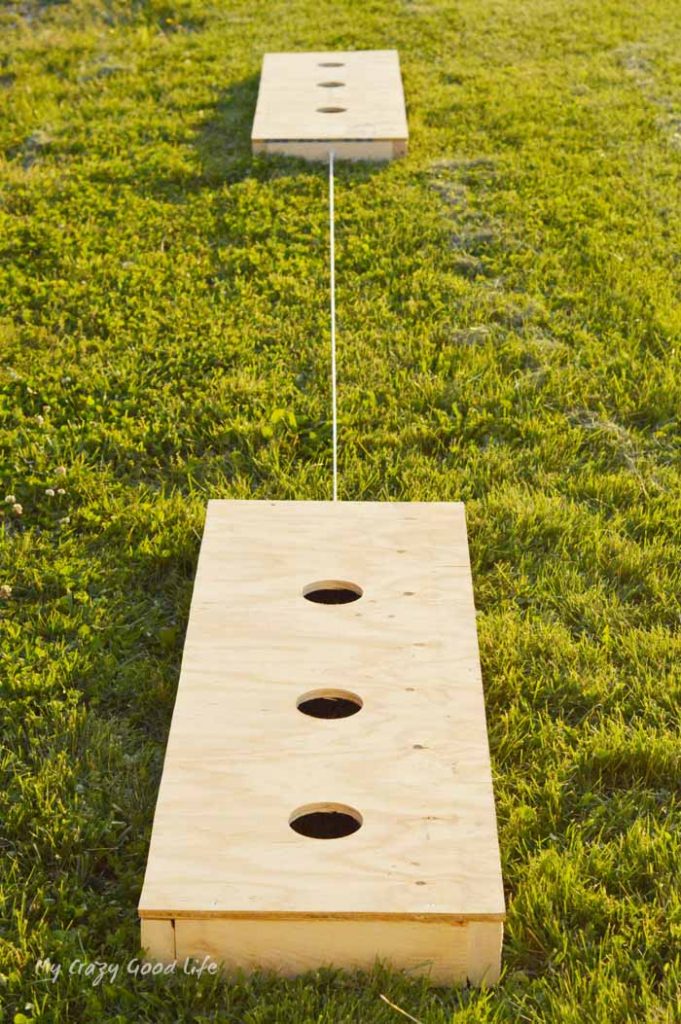 Directions for Three Hole Washers Game:
Cut your 2x4s into 4 pieces of 48 inches each.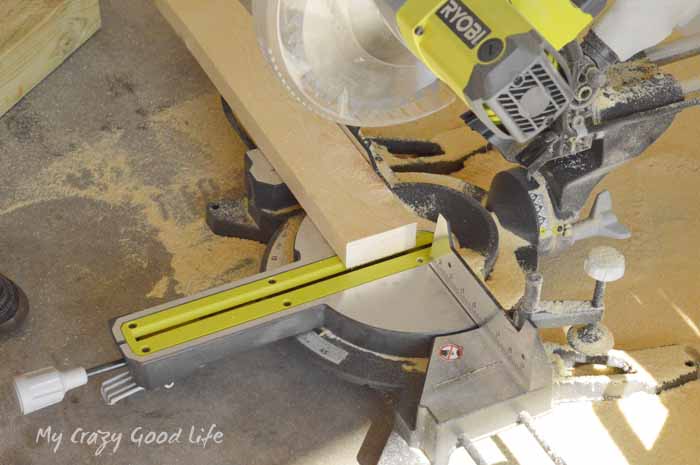 2. Next cut 4 more pieces out of your 2x4s that are 12 ¾ inches each.
3. Cut your sheet of plywood (it should come as 48 inches long) into two 16×48 inch pieces. If you do not have a saw or some way of cutting your wood (we used a miter saw) places such as Home Depot, Lowes, and other hardware stores will cut the wood for you for free when you buy it through them. Save yourself some work and get the wood cut in store!!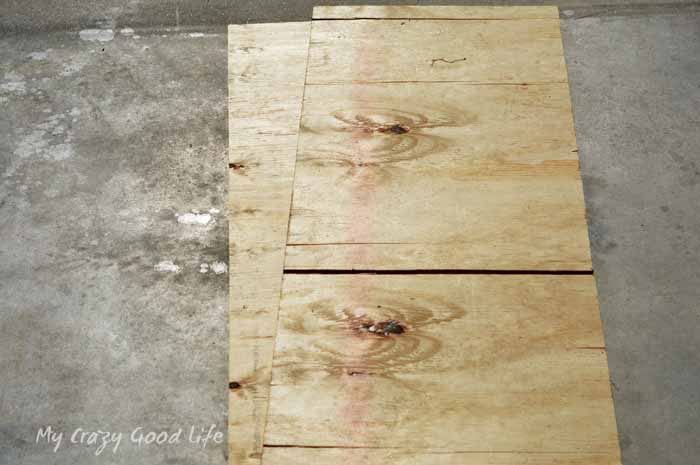 4. Next, you will lay two of your longer pieces of 2×4 and two of the shorter pieces on top of one of your plywood pieces to form a box shape.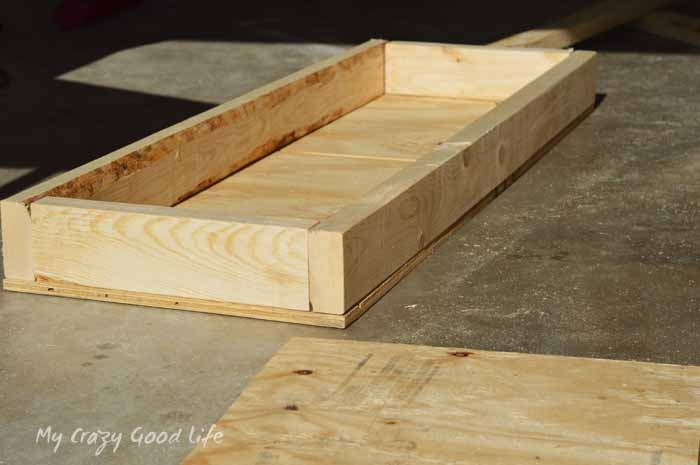 5. You will then need to use your 3-inch wood screws to attach the frame and form the box. Placing the screws in each corner is the easiest way to keep them out of sight and securely fastened.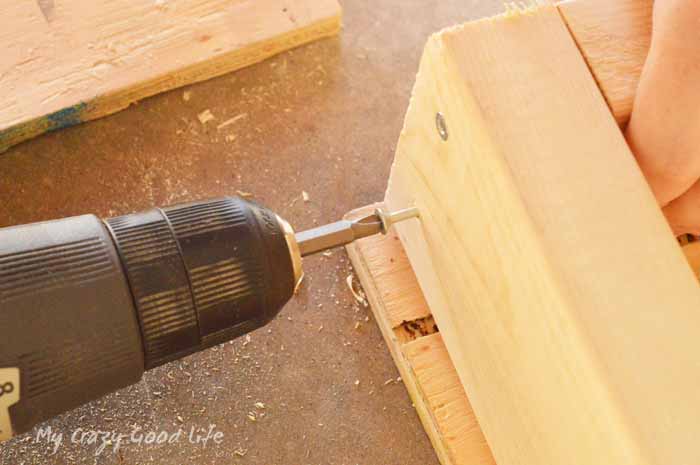 6. Flip over the base so that your plywood is now on top (your plywood piece will be loose, you were just using it as a guide) and now you will use more 3 inch screws to hold the top fast! Line up the plywood top with the frame and screw it down with two screws at each end. Make sure your screws are attaching to your base!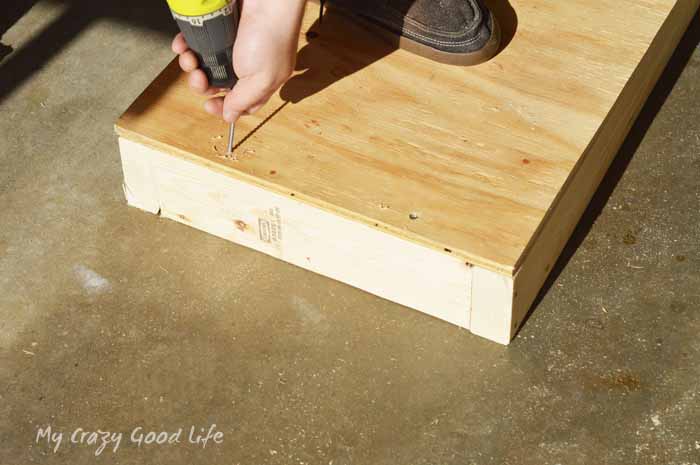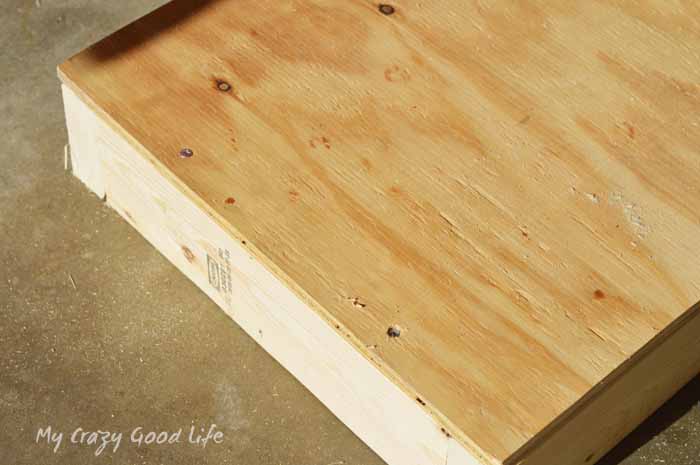 7. Place one screw in the middle of each longer side just for extra security. At this point, you should have what looks like a long box.
8. Repeat steps 4-7 to make the second box.
9. Take your boxes and find the center (should be 8 inches). Measuring long ways and going right down the center, make a mark at 14 inches, 28 inches, and 40 inches. These will be for your holes!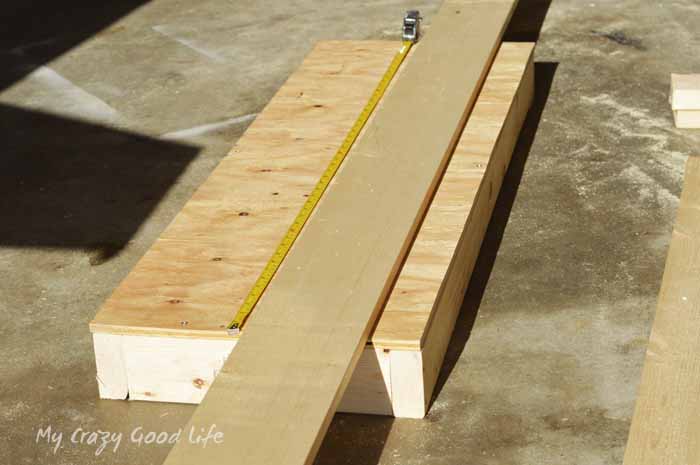 10. At each mark, use your drill and hole saw bit to make a hole (you should have three total holes on each box in a straight line).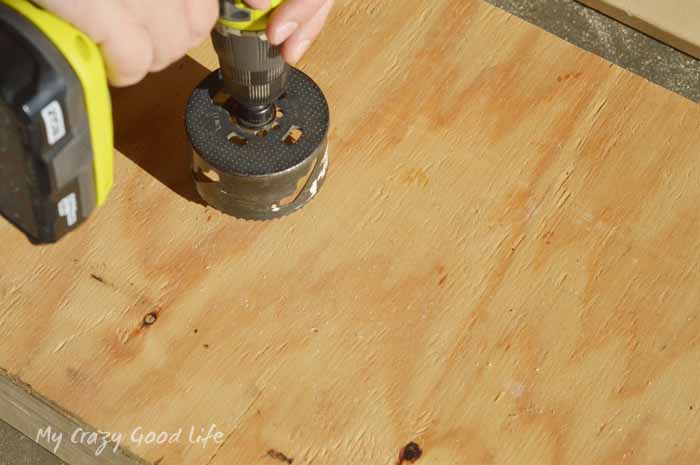 11. At one end of each box (the end that has the most space between the last hole and the end), in the middle of one of the shorter pieces of 2×4, pre-drill a hole using a smaller drill bit.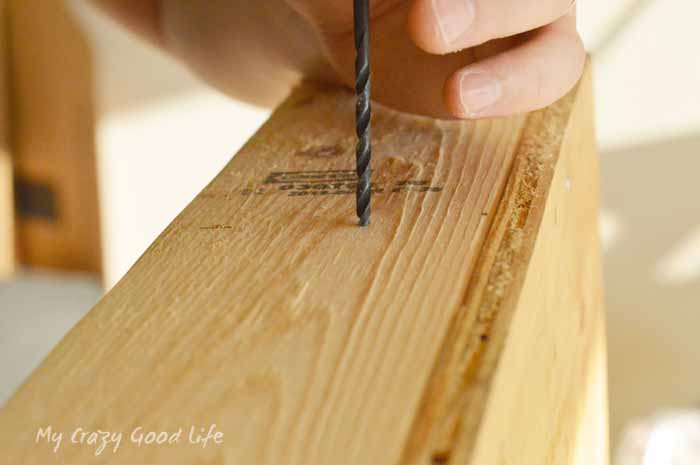 12. Using the pre-drilled holes, hand screw one of your eye bolts into each box.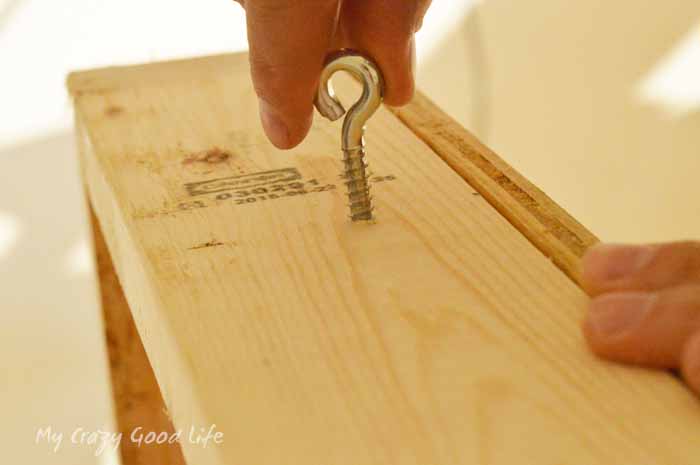 13. Take your rope and tie one end on the eye bolt of one of the boxes and tie the other end to the other eye bolt on the second box. This will be your distance marker so you never have to try and figure it out!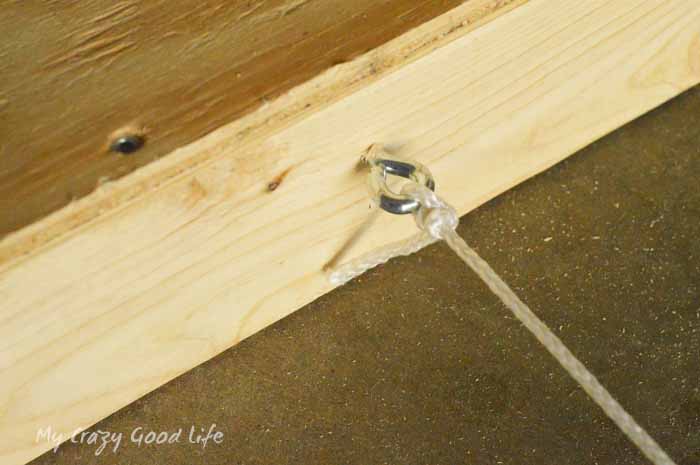 Have fun playing Three Hole Washers, Holey boards…Or whatever you and your family call it!! You could also build this Giant Jenga while you're at it!
13