This site contains affiliate links. Please see Policies for more information.
For more craft tutorials, recipes and tips & tricks, subscribe to my newsletter!
I recently sat down to make a burlap wreath and really struggled through a few online tutorials before realizing I needed one that was a little more detailed–I'm not too crafty. Here's my ultra-detailed burlap wreath how-to, for those of you like me who need a bit more help.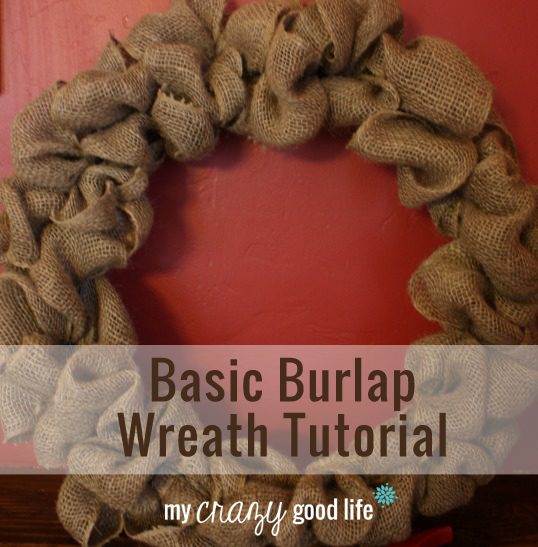 Burlap Wreath Tutorial
You'll need:
30 feet of burlap (5-6 inches wide)
1 wire floral wreath
Small amount of floral wire
1. Fold the top of a small section of burlap into thirds.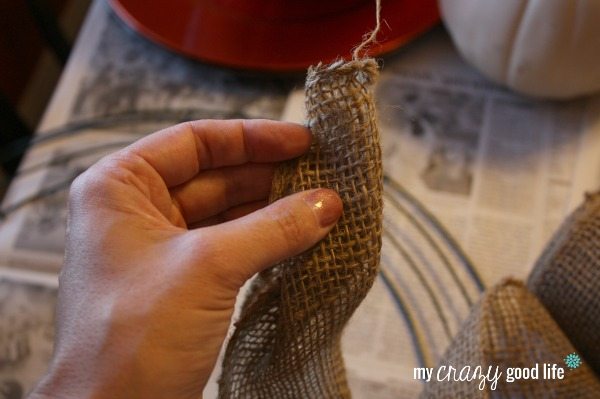 2. Wrap a 4-inch piece of floral wire around the section of burlap: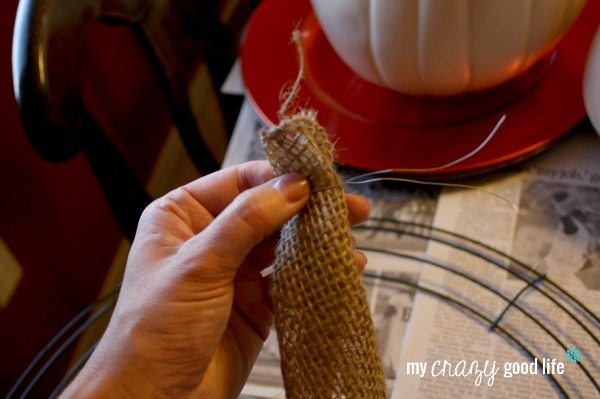 3. Secure the burlap to one of the cross braces on the wire wreath: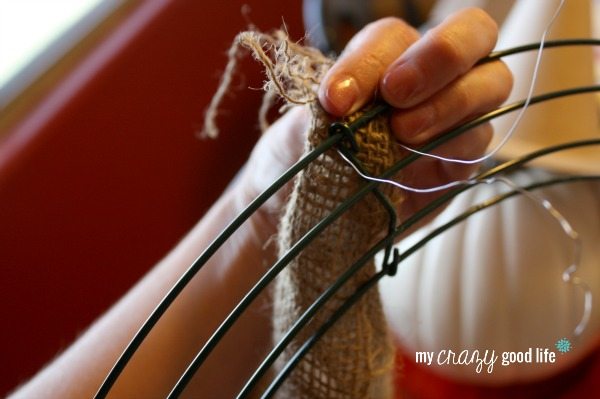 4. Weave the burlap in and out of each of the three sections of the wire wreath, leaving 4-5 inches outside the wire. Don't stress about the way it looks right now! You'll go back and "fluff" when you're done.
If it's easier to work with the burlap, you can cut it into sections. Just remember that for each section you do, you'll have to begin at step 2 with floral wire.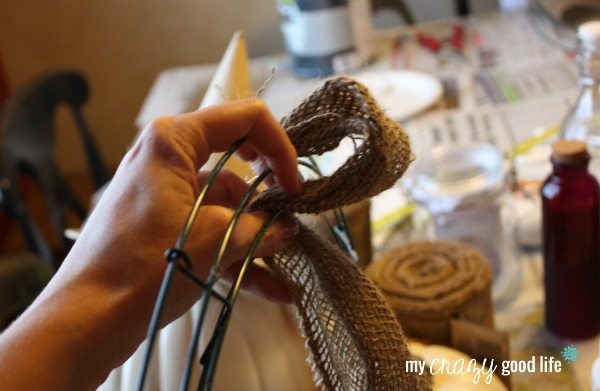 In each section of the wire wreath, you can get about 3 "rows" of burlap."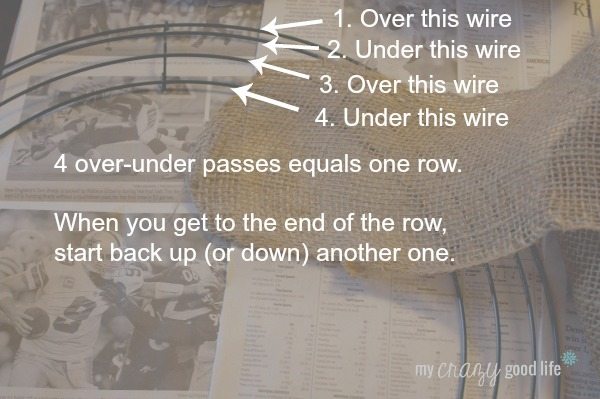 5. You can add more rows per section for a fuller wreath or less for a thinner wreath. Mine is thinner.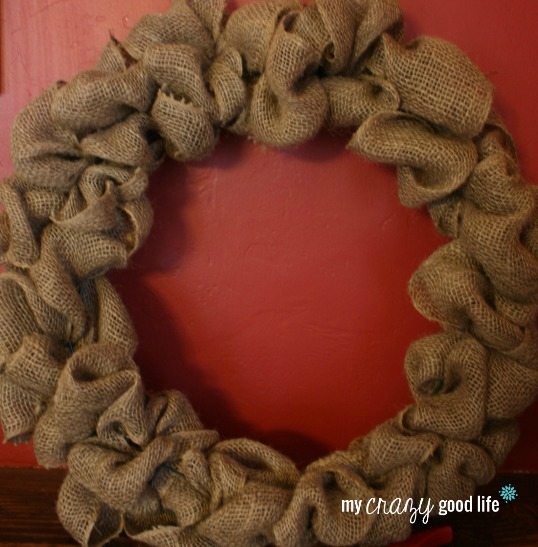 When you come to the end of the wreath, cut the burlap and secure the end to the wire wreath with floral wire. Don't forget to fluff!