This site contains affiliate links. Please see Policies for more information.
Tis the season for wrapping presents. It doesn't matter which side of this divide you find yourself on, these Printable Christmas Gift Tags are a gorgeous addition to your wrapping routine. Gift wrapping is one of those things that seems to create two very distinctive groups of people. You either love it or you hate it.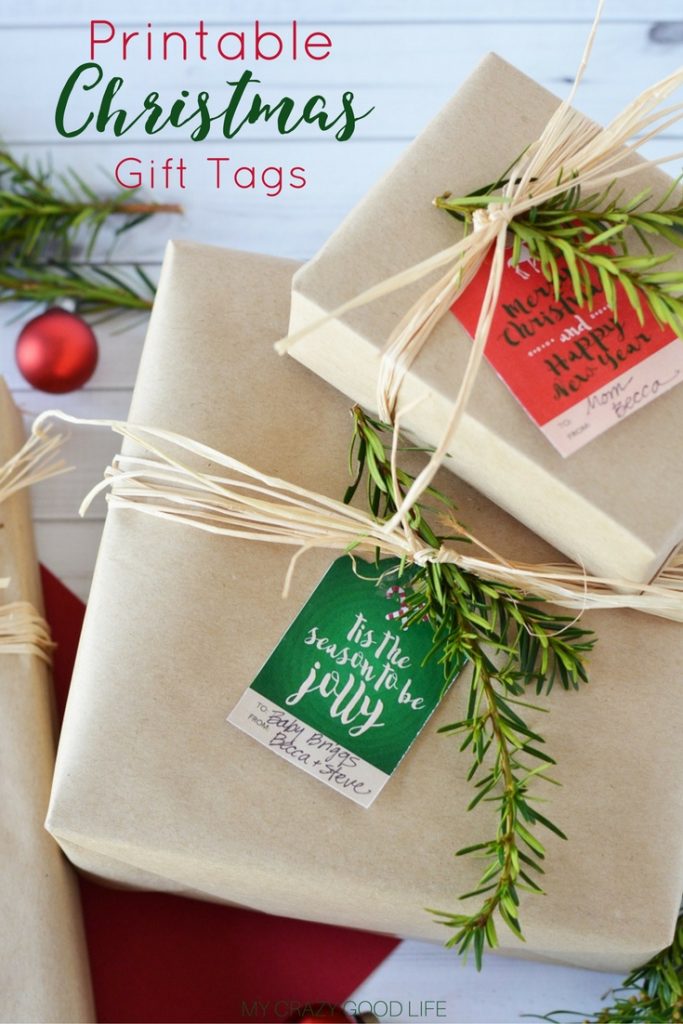 When it comes to wrapping gifts there is one thing that I do really enjoy: the end result. All of the pretty packages stacked up, waiting for the kids, family members, and friends. It's about as perfect as it gets…before the fury of shredding paper and empty boxes takes over the living room!
If you are looking for a way to make your gifts even more personalized and beautiful then these printable Christmas gift tags are perfect for you. Make sure you click below (or right here) and print yourself some of these gorgeous gift tags. While you are getting crafty you might want to check out these DIY Birthday Candles which will look lovely with a custom gift tag attached! You can also make some DIY Emoji Ornaments for the kids and tech savvy people on your list.
Materials for Making Printable Christmas Gift Tags: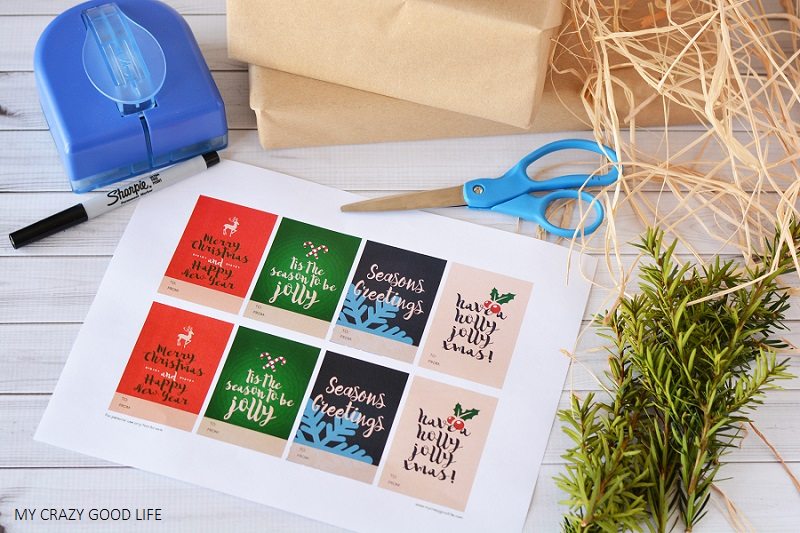 Gift Tags – Printable
Paper Trimmer (optional but helpful) or Scissors
Tag Cutter/Punch 2″ x 3″
Natural Raffia
Clear Tape
Faux or Real Evergreens
Kraft Wrapping Paper
Permanent Markers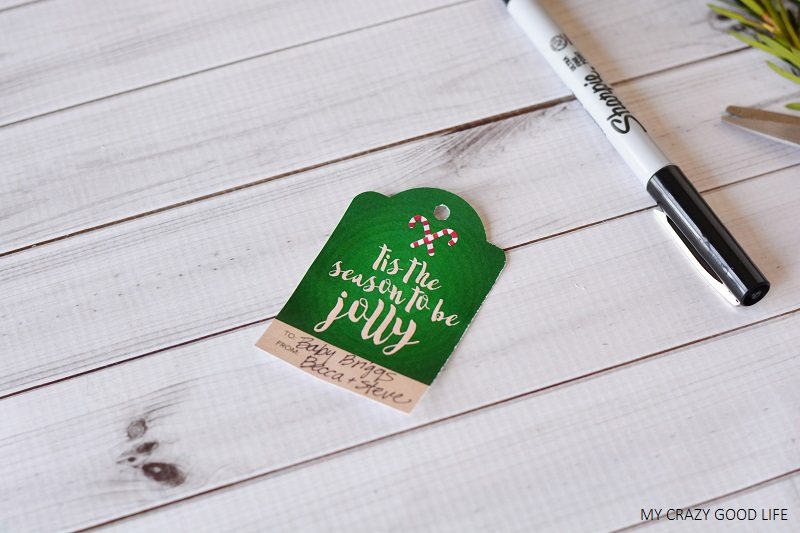 Directions for Using your Printable Christmas Gift Tags: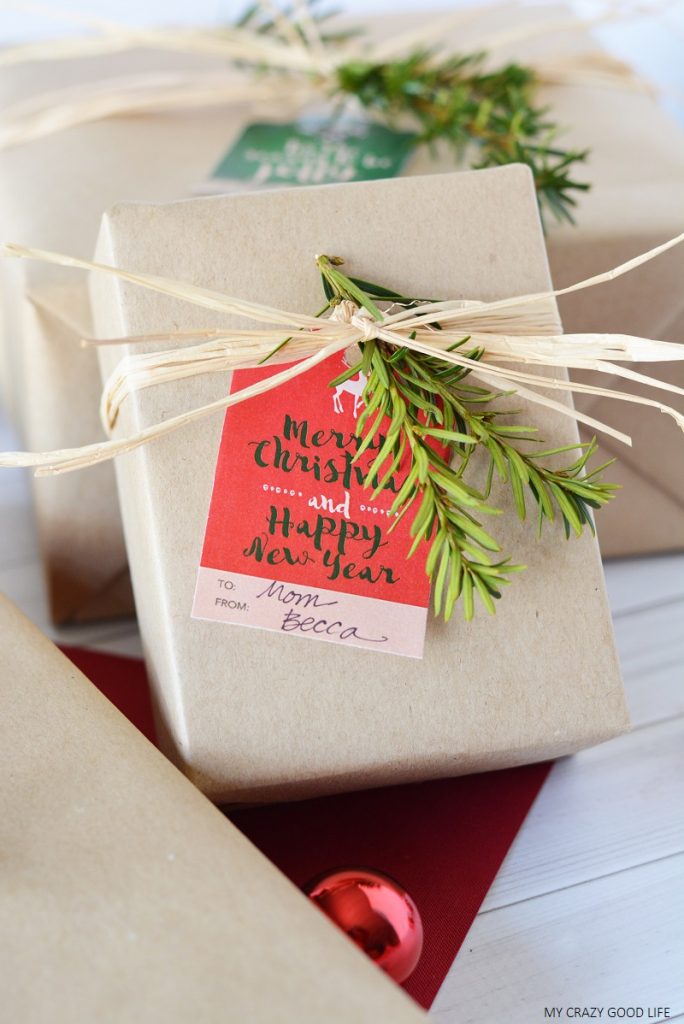 Wrap your presents in brown kraft paper and set aside.
Use a paper trimmer to cut one side of the tags. What does that mean? You will slice your card stock between the red and green, green and blue, blue and cream. This will leave you with 2 of each color tag on one strip of paper. Alternately you can use scissors.
Slide the tags into the tag punch. It works best if you flip the punch over and make sure you have the design lined up in the window of the punch. Punch your tags.
Tie 3-4 pieces of raffia around each gift and double knot it. Position as desired, but make sure it's quite secure on the package. Trim as desired.
Write on each tag, who it is to and from.
I decided to tape each tag on to the package, that way I can ensure it never gets lost while I rummage under my tree!
You could also hole punch your tag if desired. Tape the tag under the raffia knot. Add a green to the top of the raffia and secure with a double knot.
Repeat until all of your presents are wrapped!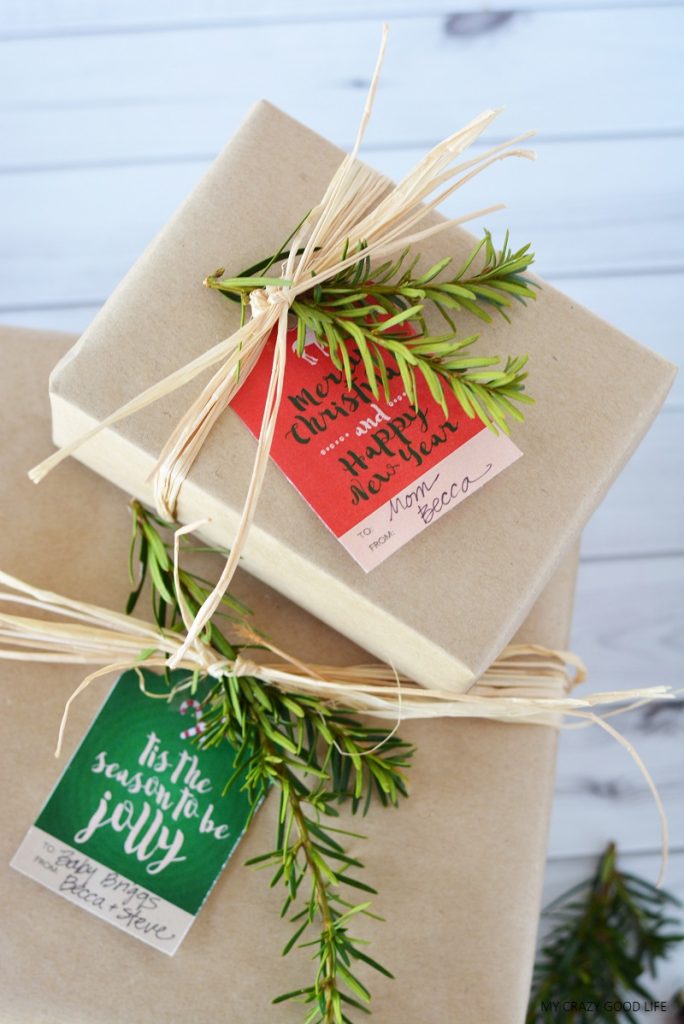 Save
Save