This site contains affiliate links. Please see Policies for more information.
It's time for another DIY project. Did you know that crafting is known to be calming and an effective stress reducer for some people? There are lots of reasons why crafting is fun and this DIY Confetti Umbrellas project is a perfect example.
I thought that this project would fit right in here at My Crazy Good Life. You know how much I love to share delicious and beautiful cocktail recipes with you, so I'm sure it comes as no surprise that these darling little umbrellas make good use of such a popular drink embellishment.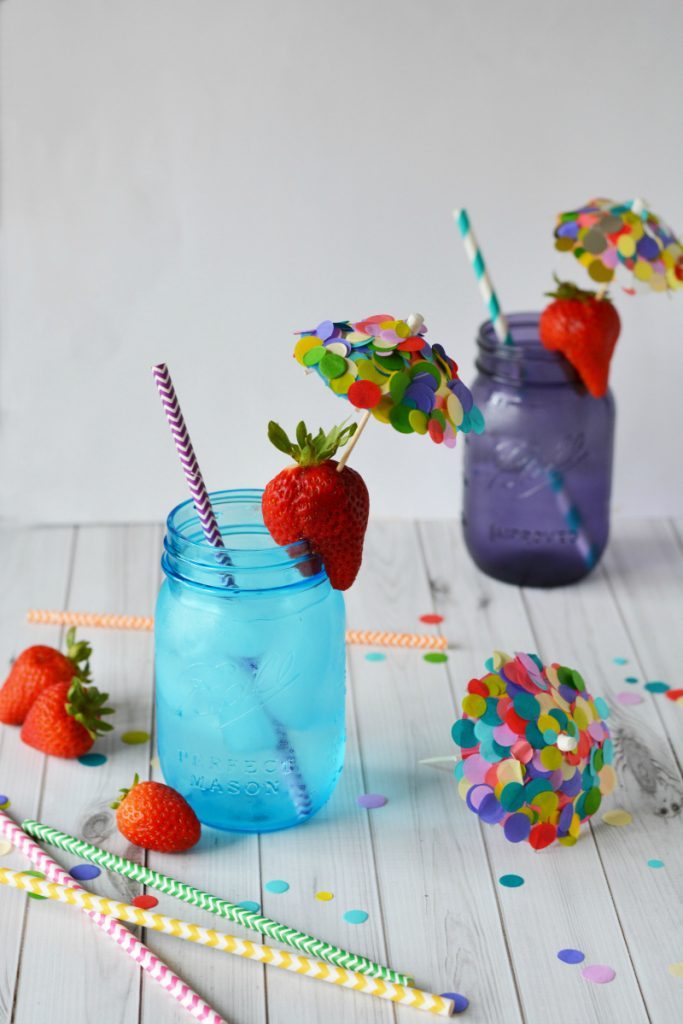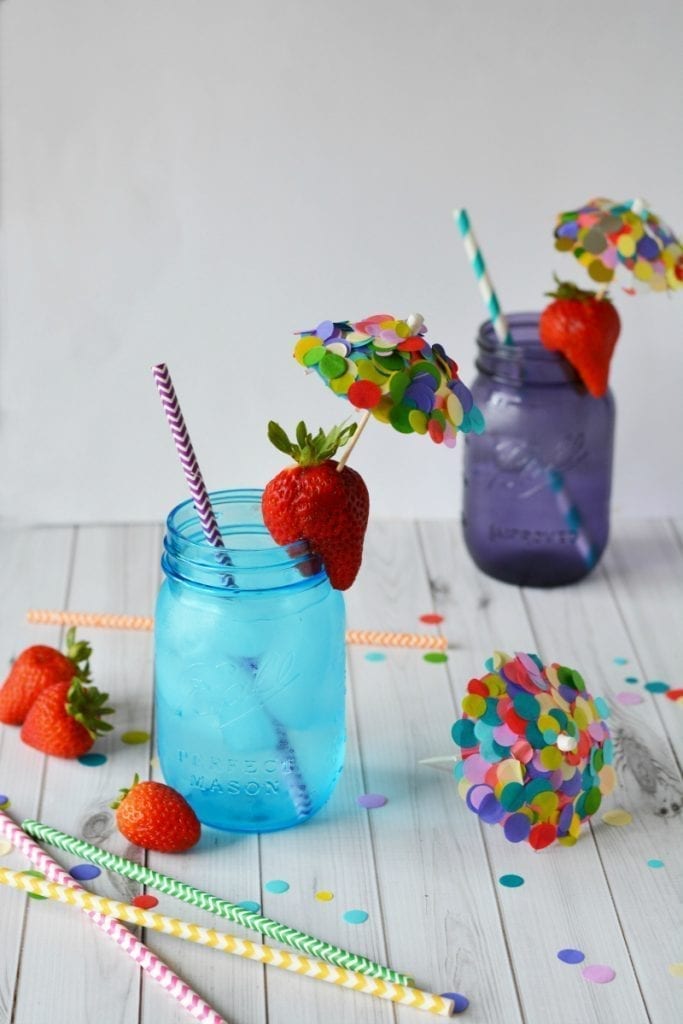 DIY Confetti Umbrellas are the perfect project for any age though young children may need some extra help to avoid applying too much glue. If you are planning on throwing an end of summer party I'd highly recommend you give this DIY project a go! Not only will you have fun and get a chance to relax but you'll end up with some adorable confetti umbrellas that will delight your guests. Of course I'm also not opposed to you just making these to go along with your morning coffee. They're adorable and easy to make, they'll brighten up any drink.
DIY Confetti Umbrellas: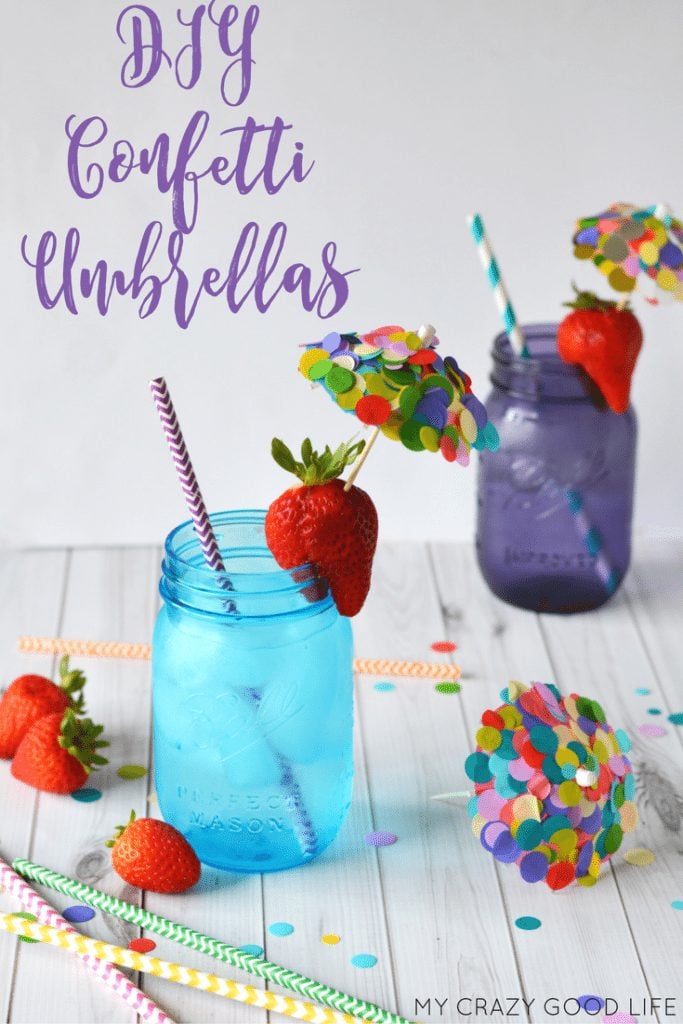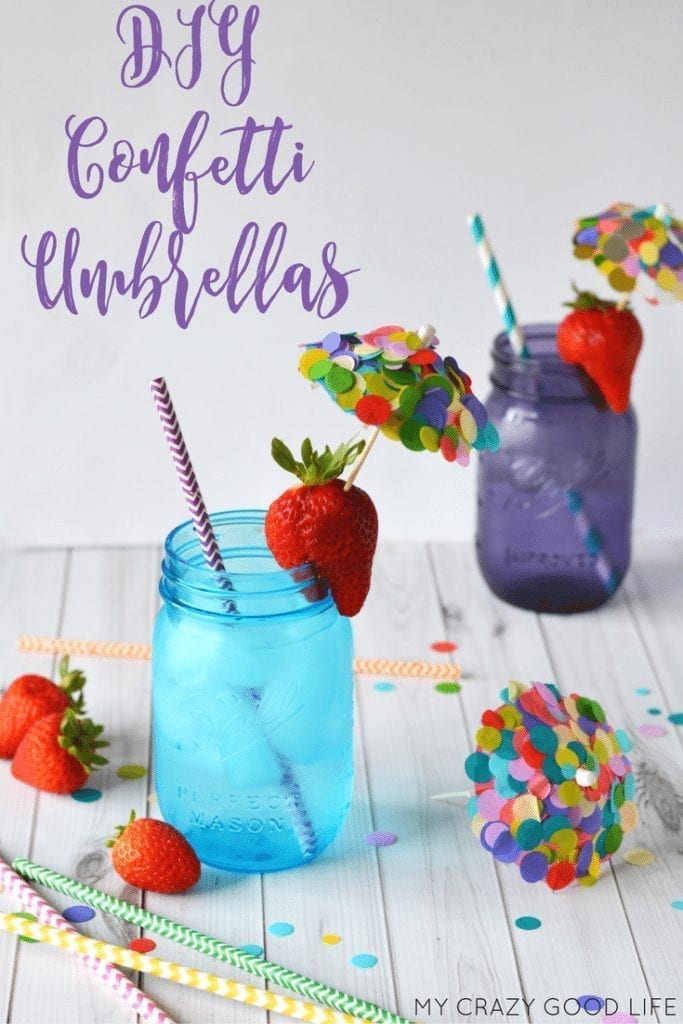 Materials for Making DIY Confetti Umbrellas:
Directions for Building DIY Confetti Umbrellas:
Open umbrellas
Spread glue lightly onto the paper umbrella. Sprinkle with confetti. We tried a regular rainbow confetti and we made an umbrella using both metallic and rainbow confetti. Our favorite look was the rainbow
Let dry completely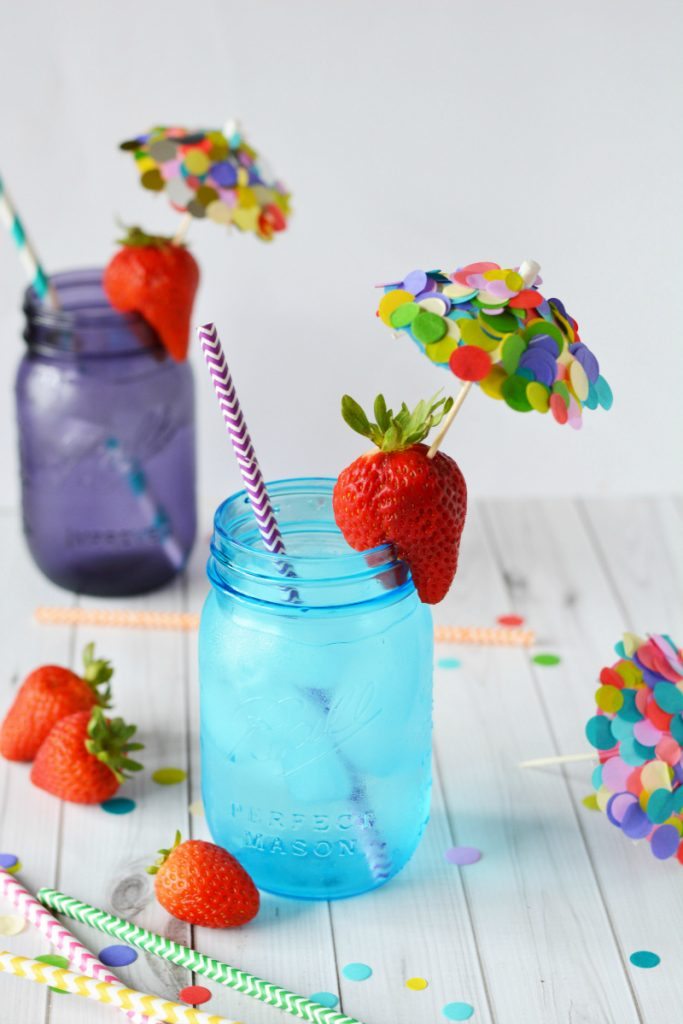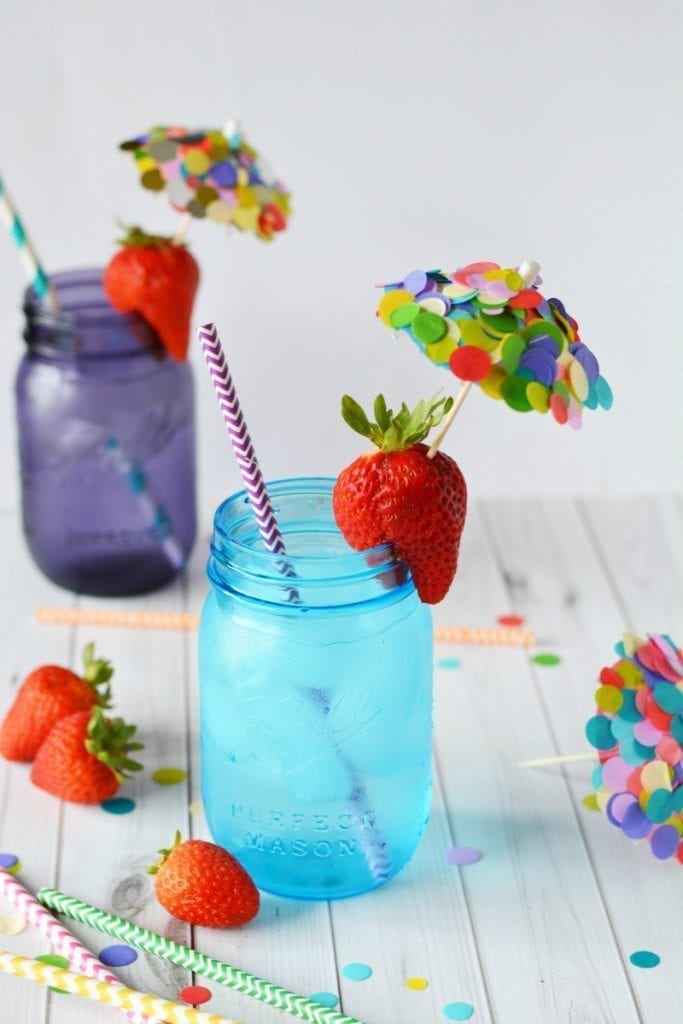 Hint:
Less glue is more. If you put too much glue onto the umbrella, the delicate tissue paper will sag and possibly tear. You may need to individually add a little glue and confetti here and there on void spots.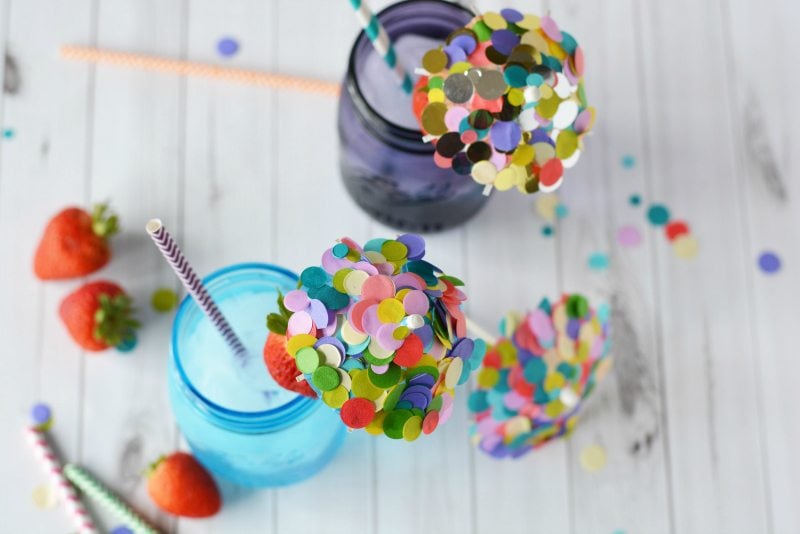 Save