Let's take a minute to talk about adorable cocktails. This funfetti martini puts the emphasis on fun. I am a firm believer in the idea that sprinkles make everything better. I think a funfetti martini proves that point quite nicely.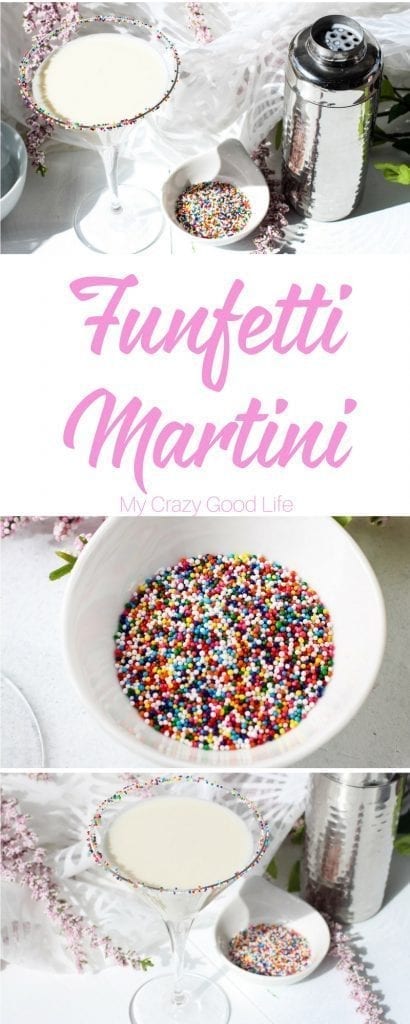 There's never a bad time for a festive cocktail. If you are having friends over, setting up a girls night, or just spending some quality time at home, this is a great recipe to try! Funfetti martinis are a sweet, tasty, easy to make drink that goes well with all sorts of events and recipes. I think I would almost be tempted to skip the birthday cake and go right for these…
Funfetti Martini Recipe:
A funfetti martini goes best in a traditional martini glass but you can always serve these another cocktail glass if necessary. Easily make a shaker full of these by doubling or tripling the recipe. I'm sure you won't have any trouble finding someone to take the extra ones off your hands.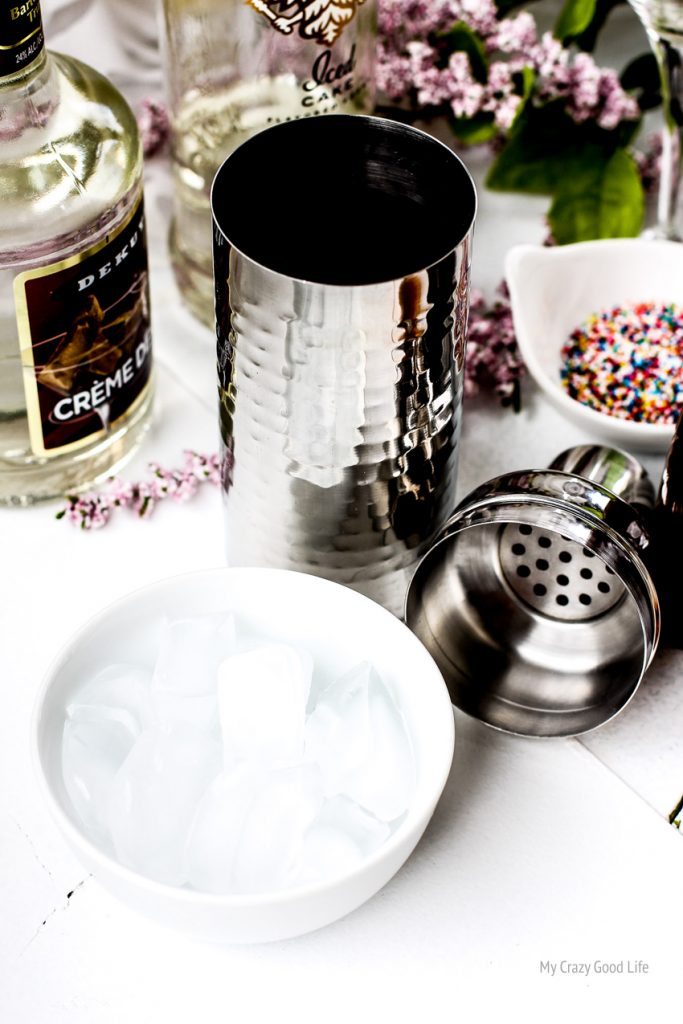 Ingredients Needed for Funfetti Martini:
1 ounce Smirnoff Cake vodka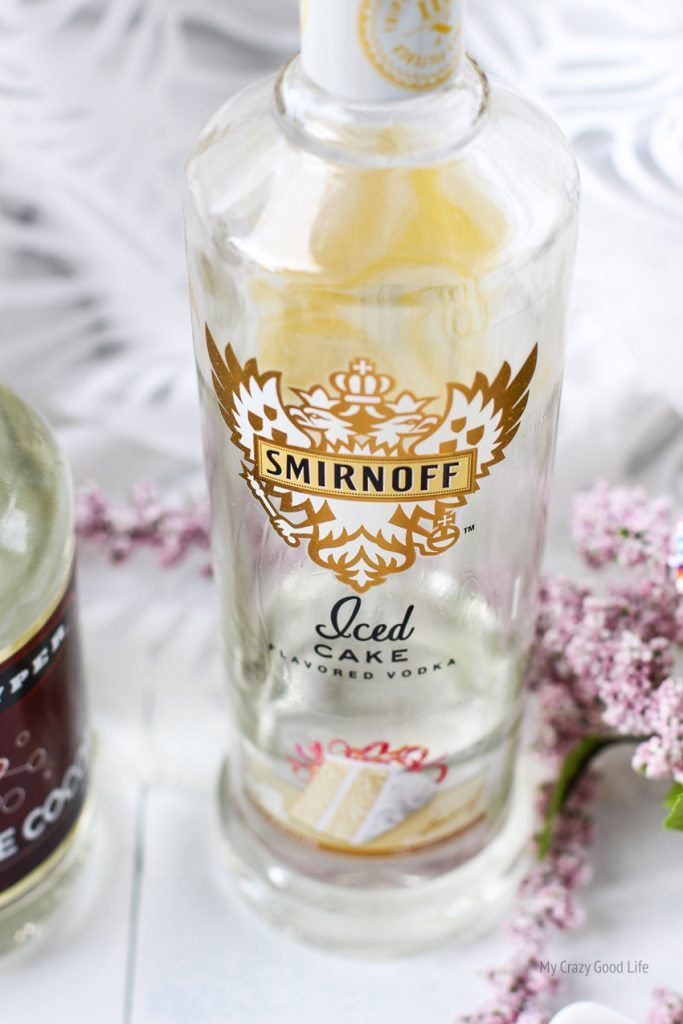 1 ounce Dekuyper Crème de Cocoa
1-ounce Amaretto Liqueur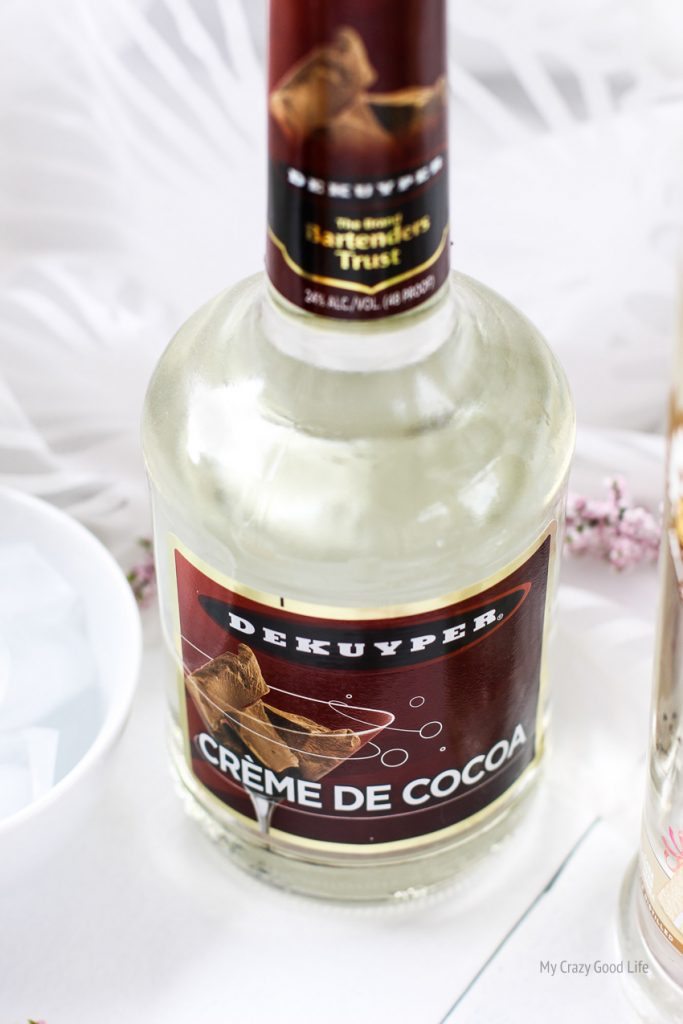 1 ounce Godiva White Chocolate Liqueur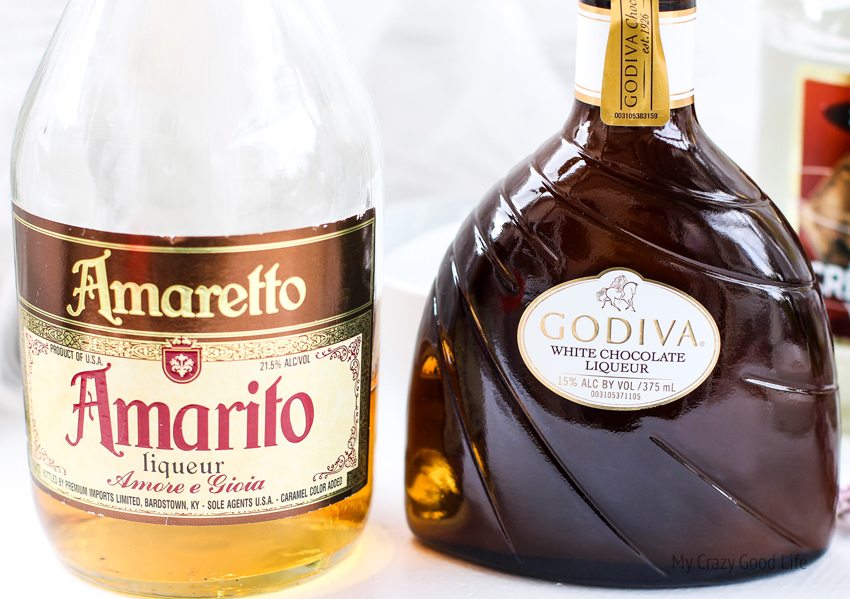 1 1/2 heavy whipping cream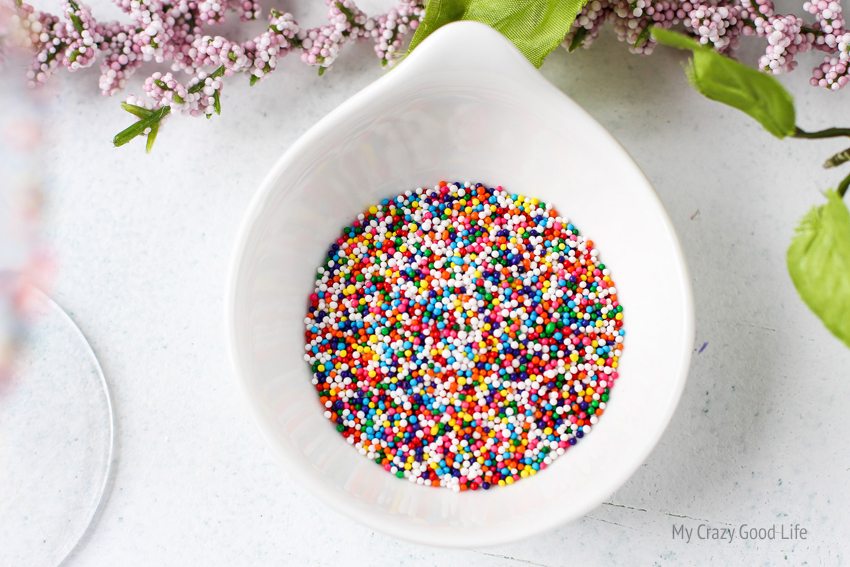 Directions to Make Funfetti Martini:
Place sprinkles onto a saucer and smear the rim of a martini glass with corn syrup or honey. Dredge the rim of the glass through the candy sprinkles until the rim is circled with candy sprinkles. Set glass aside.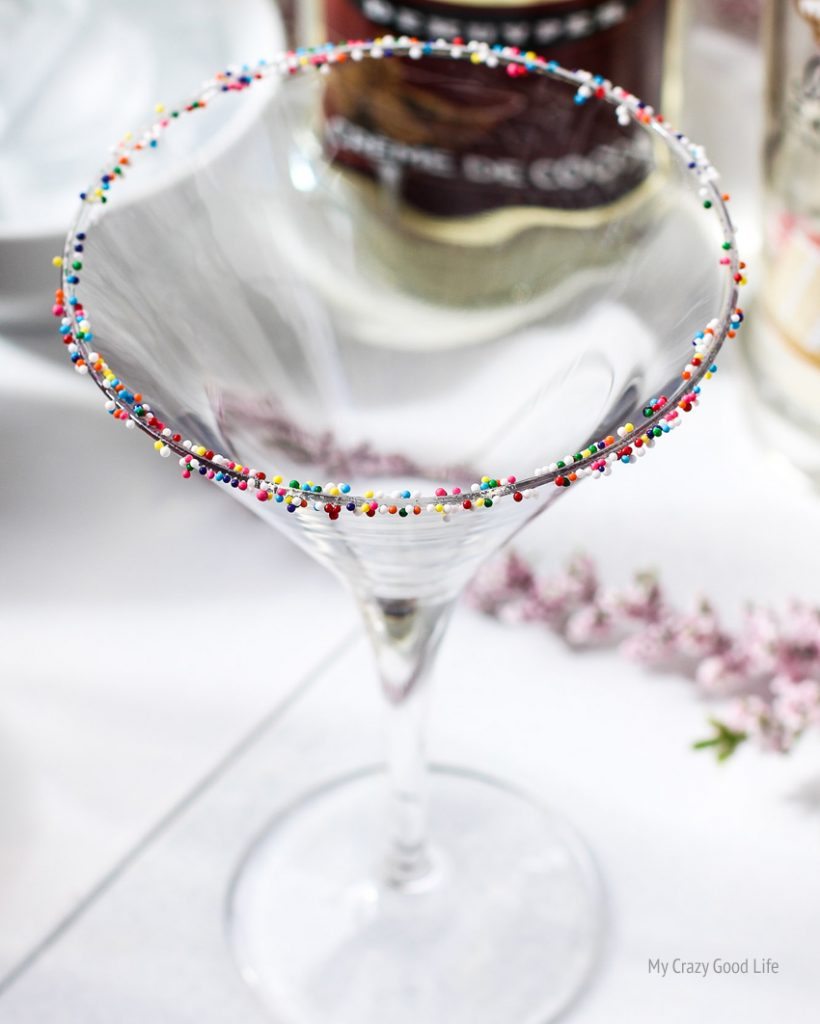 Put 2-3 ice cubes into a cocktail shaker, and add Cake vodka, crème de cocoa, Amaretto liqueur, Godiva white chocolate liqueur, and heavy whipping cream.
Secure the top on the cocktail shaker and shake vigorously for 30 seconds.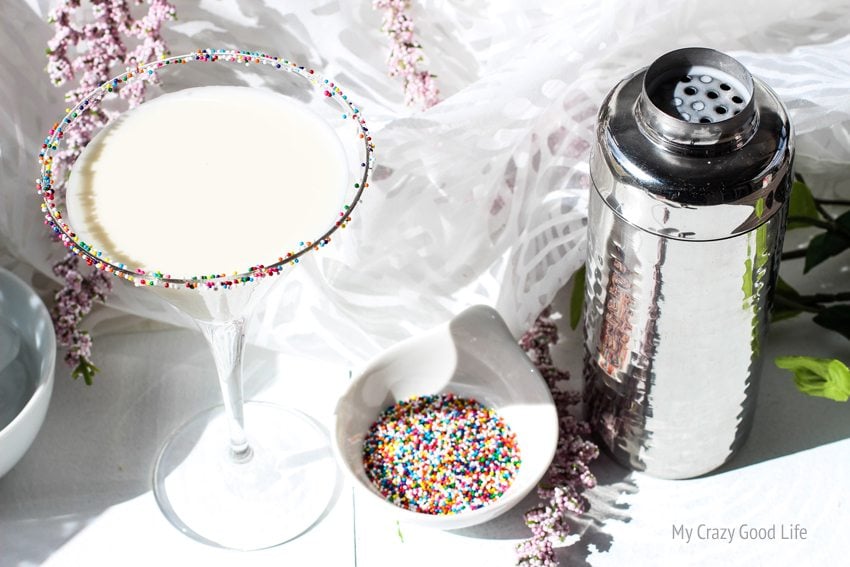 Strain into the candy sprinkle rimmed martini glass and garnish with a few more candy sprinkles.
Serve.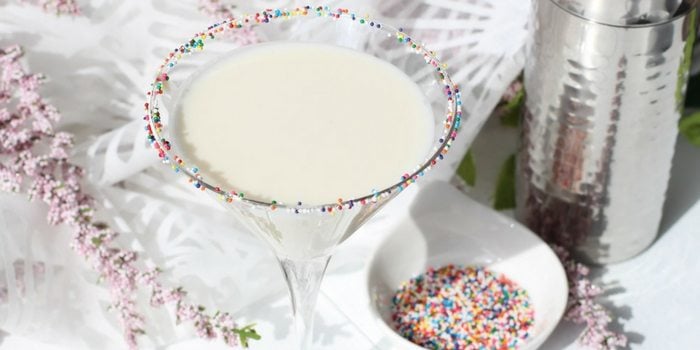 Drink responsibly, and never drink and drive