This site contains affiliate links. Please see Policies for more information.
This post is sponsored by BLACK+DECKER®
If you are fan of slow cookers this might be the most fun post you read today! Every fall I break out my BLACK+DECKER® slow cooker and use it a few times a week. I've put together these slow cooker tips and tricks to make your slow cooker recipes even better. You might be thinking "how is that possible?!" If so, prepare to be amazed (no, seriously).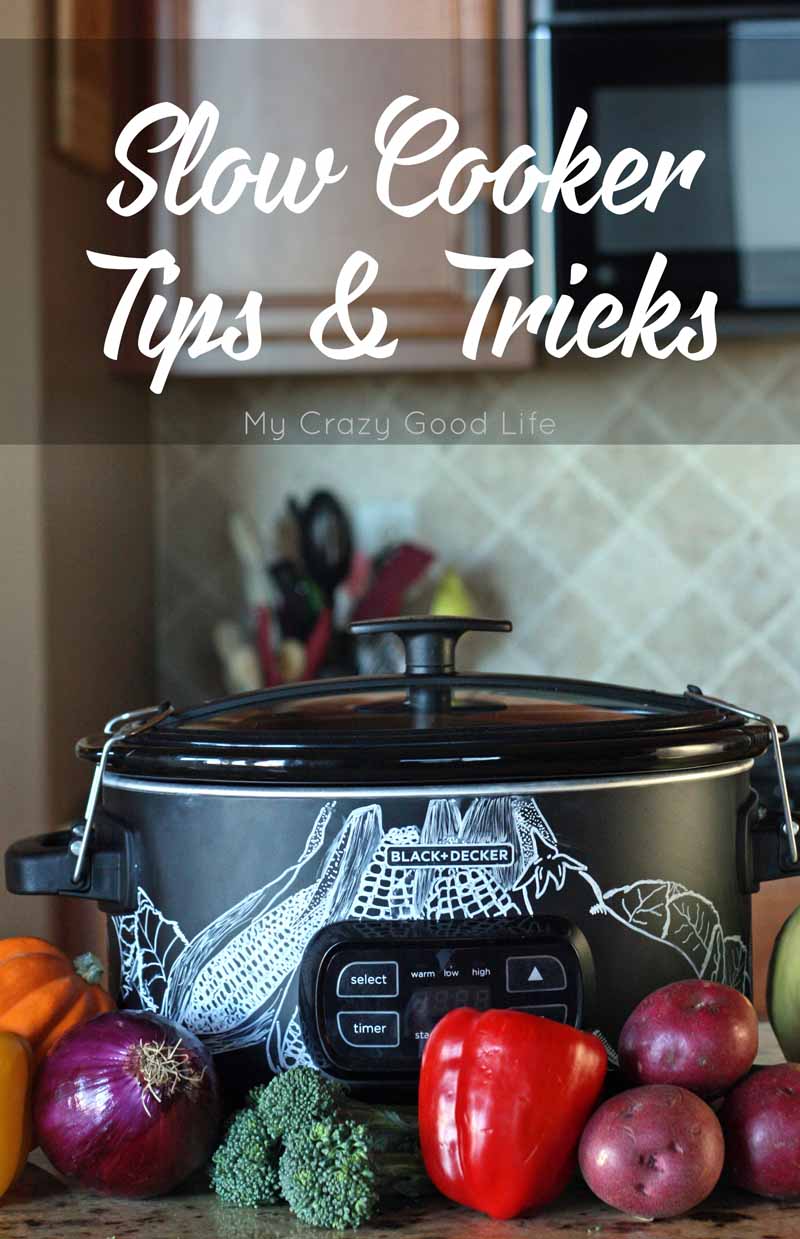 Cooking with a slow cooker can not only save time, it's also a great way to destress about the whole family dinner process. It can be tough to get a meal on the table at the same time everyday without a little help. In the case of kids, and families, conflicting schedules can make it tough to sit down to a meal together at the end of the day. This is where the slow cooker comes in, you can set it up and let it do the hard work for you!
Slow Cooker Tips and Tricks:
Don't Crowd the Slow Cooker
Essentially this is as easy as using the right size slow cooker. You should ideally fill any slow cooker no more than 2/3 full. This differs between brands a bit but in order for everything properly and on time you should watch the fill level.
Put the Lid on the Slow Cooker
Slow cookers are designed to work with the lid on. Don't open it fifty seven times, don't worry about moving things around or poking and prodding. This is especially important when you are cooking raw meat. Put it in the slow cooker, let it alone, keep the lid on it! This will also help keep your food out of the danger range. The lid helps regulate the temperature and make sure that foods don't linger in a low heat zone.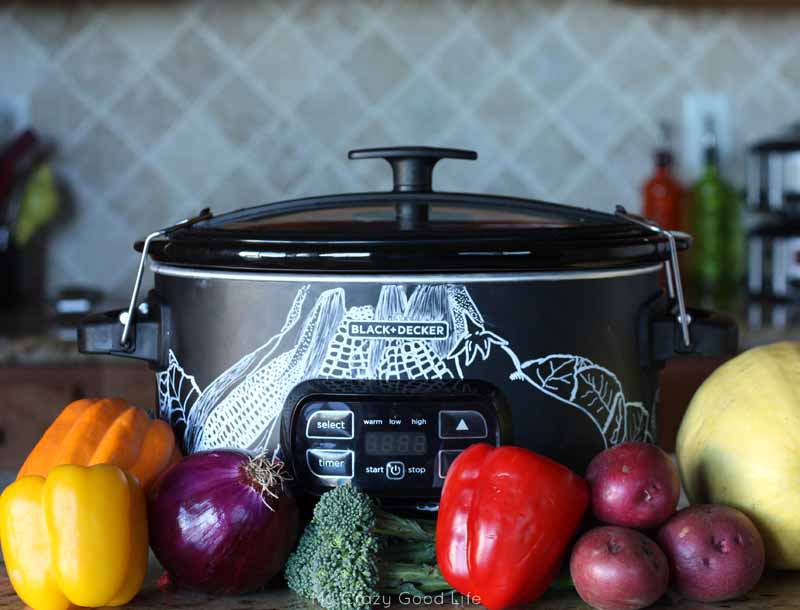 Liners are Magical
If you don't know about slow cooker liners you need to check them out. I know some people avoid them but I love them! It's amazing to be able to make something like lasagna, without having to worry about scraping out the bottom and side bits after it is done. The liner is another way to let the slow cooker save you time!
Destroy Those White Stains
We all know that with a black slow cooker crock you sometimes get white stains. Believe it or not those can be easily removed with some white vinegar and baking soda! It will clear them away and you'll be looking good as new. It's always nice for a clean slow cooker to actually look clean.
Programmable Slow Cookers are Fun
They make so many types of slow cookers–the newest ones from BLACK+DECKER® are programmable and easily controlled via smartphone. If you don't have or want one of these new fancy devices you can simply get a programmable timer. They make them specifically for slow cookers but the ones they sell for Christmas lights will work too! Easily set your slow cooker to cook for the perfect amount of time with this easy hack.
Brown Meats First
Browning meats on the stovetop first gives them a great sear to lock in flavors. You can also deglaze your pan and add that liquid to your slow cooker recipe. Extra flavors will boost your end result, everyone will be clamoring for that delicious recipe of yours!

Slow Cookers are for Everything
Don't just use your slow cooker to make meat and soup. Slow Cookers can make snacks, desserts, and more. You can roast things, dehydrate beans, and even make a cake! I love using my slow cooker in fun new ways.
Meal Planning's Best Friend
Slow Cookers and meal planning go hand in hand. You can prep an entire month worth of meals in freezer bags, thaw them out and dump them right in the slow cooker for an easy dinner each day. This is especially useful for people on specific diets, those who like to stick to a strict grocery budget, and even I've found that even super busy parents can spare a Sunday afternoon to pack up some stir fry bags!!