This site contains affiliate links. Please see Policies for more information.
As if the Easter Bunny, Santa, and The Tooth Fairy aren't enough, the Leprechaun comes to visit us on St. Patrick's Day. Here are our favorite leprechaun tricks!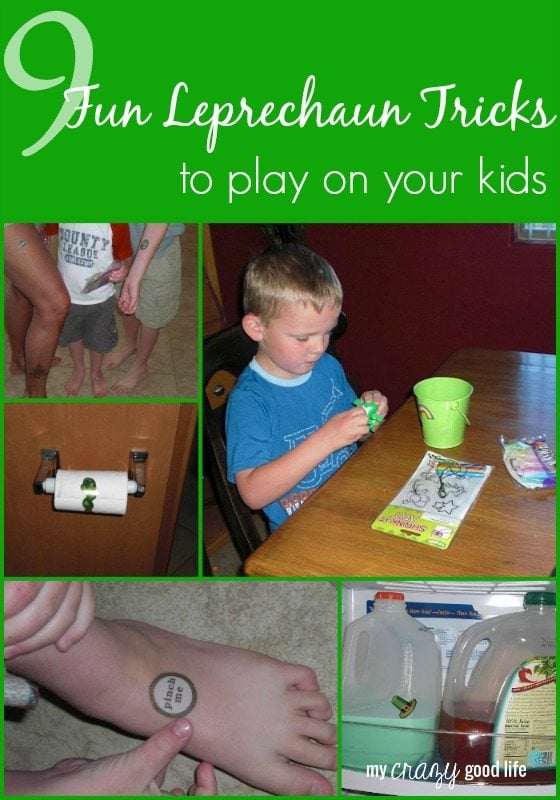 It didn't start out that way. He just started visiting two years ago.
And then he skipped a year.
I'll explain :)
My parents were visiting two years ago for St. Patrick's Day. Mom and I thought it would be fun for the leprechaun to come visit.
And it was fun.
Here are 9 fun leprechaun tricks that our little guy played on us!
1. The leprechaun put the ketchup in the shower, and the shampoo in the fridge. (We knew it was him because he left shamrocks behind)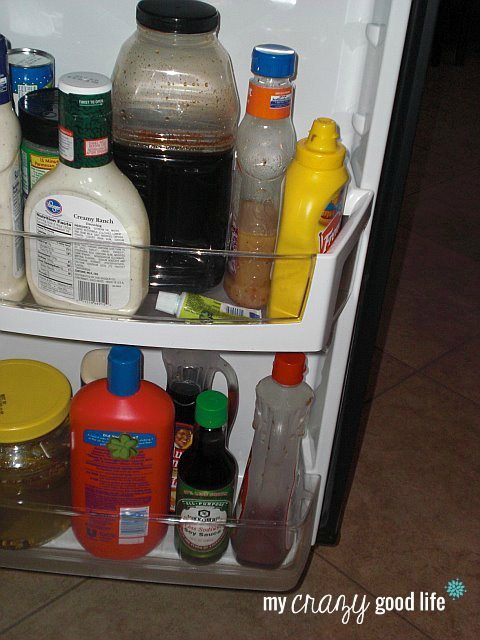 2. He turned the milk green!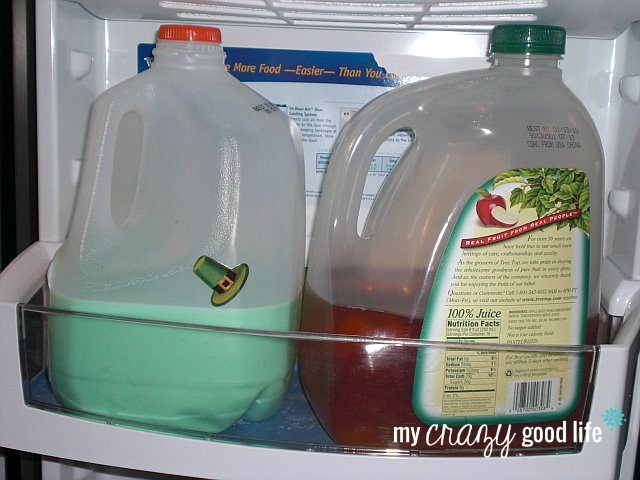 3. He closed up all the toilet paper rolls with his shamrock stickers.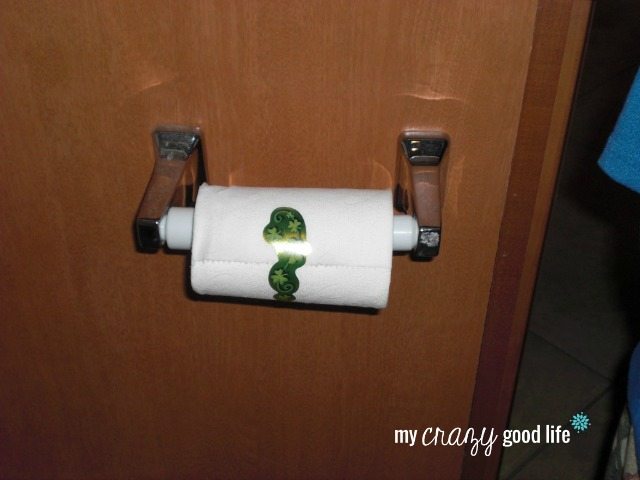 But the worst thing that the mischievous leprechaun did?
4. He put tattoos on the kids when they were sleeping!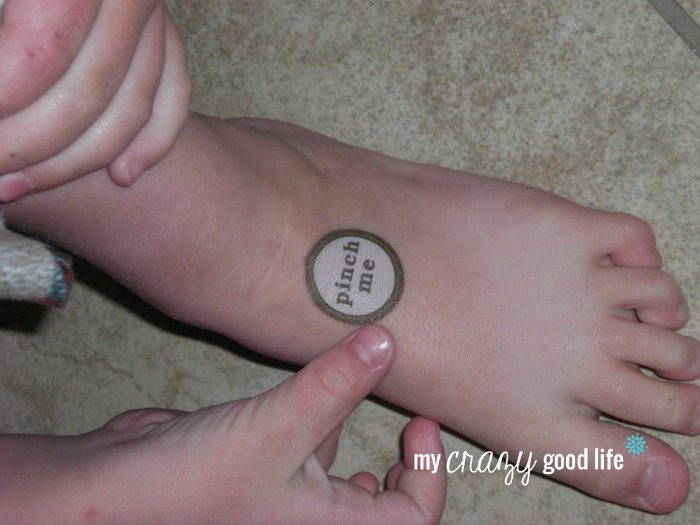 And not only did he tattoo the kids, he got Grandma and Grandpa, too! Grandpa likes making silly faces for the camera.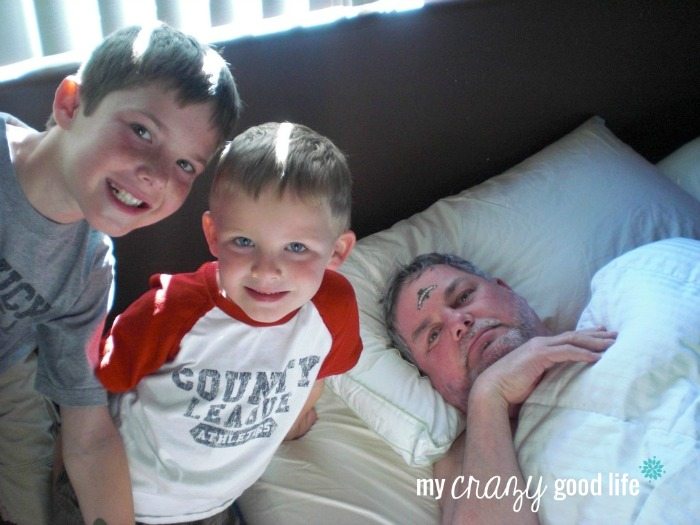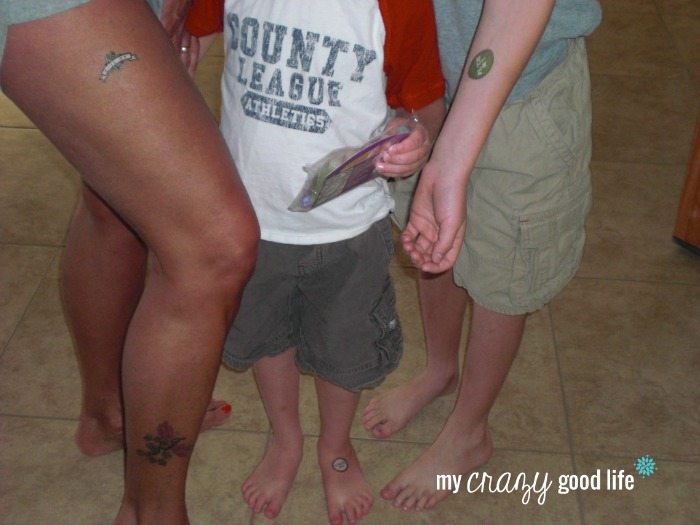 The leprechaun wasn't all tricks. He left a small bucket of treats, too :)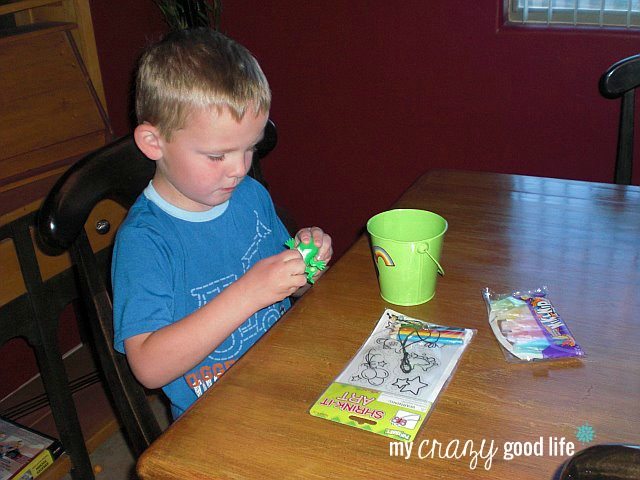 I can't tell you how much fun the kids had. They laughed and giggled and raced around the house to see what else the leprechaun might have done.
Some other things they found:
5. The bags of Cheerios and Life cereal (the ones we let them eat regularly) were switched with the Lucky Charms and Apple Jacks! When the boys went to open the Lucky Charms, they pulled out Cheerios!
6. The boy's pajamas were in their underwear drawer, and their underwear were in the hiding spot under their beds.
7. Their toothbrushes were under the candy in the pantry.
8. Their toothpaste was in the fridge.
9. Their shoes were lined up nice and neat… except they were mismatched.
For every mischievous act, the leprechaun left a sticker to tell the boys it was his fault.
Last year, we were in Hawaii during St. Patrick's Day. We had no idea that when we got home, one of the first things the boys would do was look around the house to see if the leprechaun stopped by while we were gone.
And for the last year? The leprechaun has received more mentions than the Easter Bunny and Santa combined. So naturally… I have started to plan early this year.
I wish I had thought to grab some extra tattoos when we started, because those "pinch me" ones were priceless! But look what I found last week: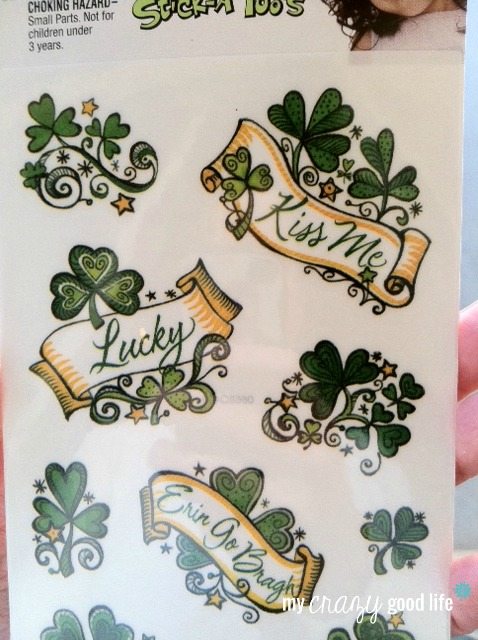 Body stickers! Body stickers (vs. tattoos) mean that you don't have to sneak into your kid's room in the middle of the night, get them wet with a washcloth, and try to apply a temporary tattoo to a sleeping child. Score!
Have you thought about creating a Leprechaun Scavenger Hunt?