These Apple Crisps in a jar are perfect for gift giving!

I made a few of the jars gluten free, but I truly think they taste the exact same! You could make all of them gluten free and not compromise the taste.
Apple Crisp In A Jar Recipe (*GF substitutions)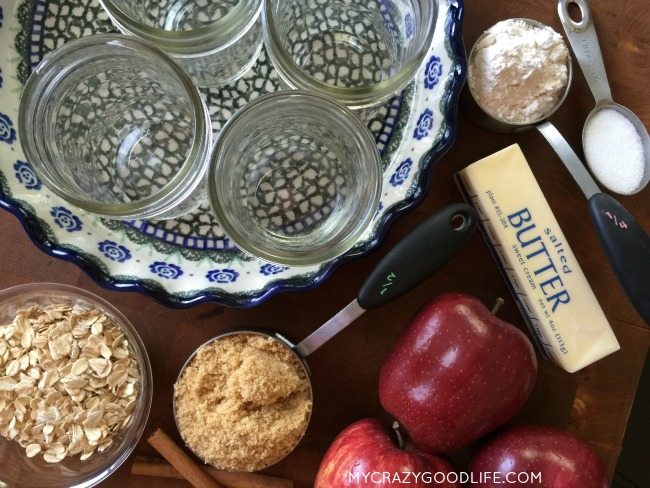 5 cups apples (I used red delicious)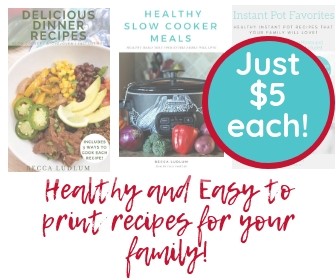 MY OTHER PROJECTS
3 T sugar
1/2 C rolled oats (or *gluten free oats)
1/2 C packed brown sugar
1/4 C flour (or *Pamela's baking mix)
1/4 t cinnamon
1/4 C softened butter
10 oz. canning jars (makes enough for about 4)
*As a rule, oats are gluten free, but the areas in which they are grown may have been previously occupied by wheat. It's safest to use gluten free oats if you have a wheat allergy.
And quickly, have I told you about the amazing Pamela's Baking Mix? Since I stopped eating gluten, Pamela's makes it possible for me to enjoy baked goods like pancakes, apple crisp, and breads with my family or company when they come. My kids can't taste the difference when I use Pamela's in pancakes, and I haven't had one complaint about my pumpkin bread that I have made with it!
Moving on… :)
Wash the apples and remove the skin. Then chop them into bite-sized pieces.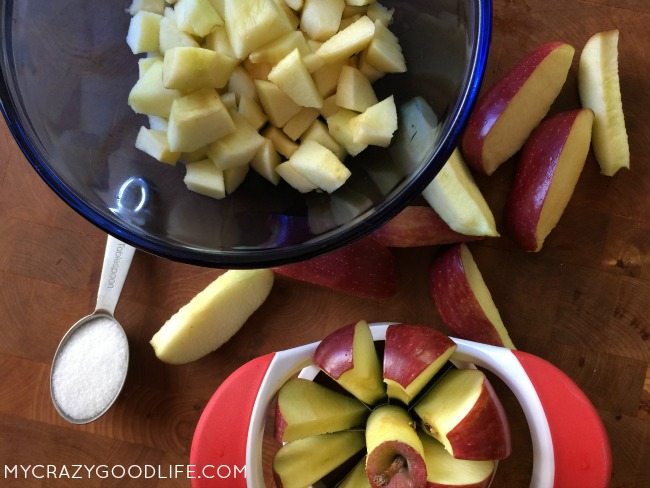 Add the sugar and stir well. Set the apples aside.
Combine oats, baking mix or flour, brown sugar, cinnamon and slowly add in soft butter. Trust me on this one – don't melt the butter or try to add in cold butter. It just doesn't work well.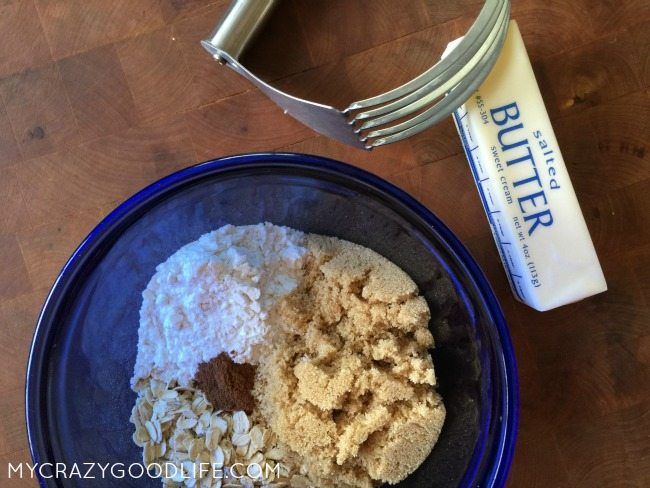 Layer oats mixture, another layer of apples, and more oats on top. Fill the jar as much as you can because you'll be surprised at how much it sinks during baking, making you think that the recipients will rename your gift "Half of an Apple Crisp in a Jar."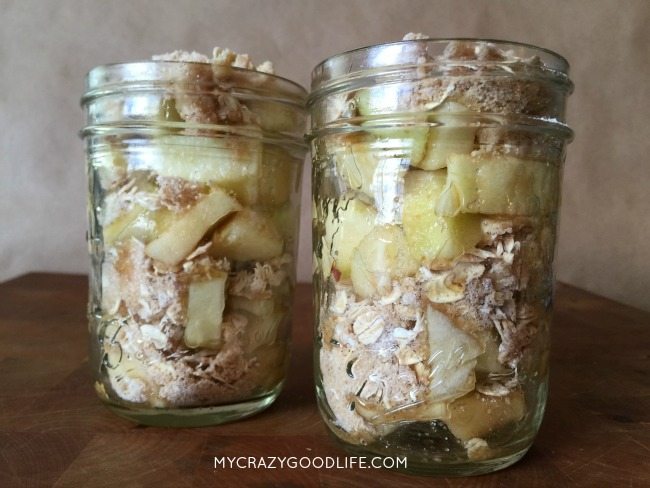 Bake at 375 degrees for 20-30 minutes. I just looked for browning, then pulled them out.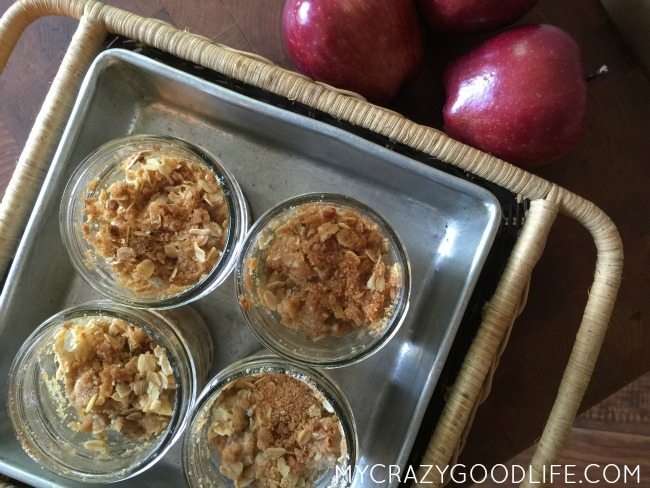 And viola! Apple Crisp in a Jar. I refrigerated these for a night, and then put them and some mini containers of vanilla ice cream (to fill the other half of the jar that had settled) into a big cooler bag and brought them to the school for the boys' teachers.