This site contains affiliate links. Please see Policies for more information.
Meet Louie, or Elf on the Shelf! We have some naughty elf on the shelf ideas for your elf on a shelf! Kids love helping with the elf, too! These naughty elf on the shelf ideas are so much fun for the whole family. They're even great for after your little ones are done believing in your elf.
Click here for more fun (and kind of naughty) Elf on the Shelf ideas!
Seriously, how fun is the elf on the shelf? I'm sad that my kids are a little too old to get excited anymore about Louie, our elf, but that doesn't stop me from pulling him out every year!
Here are my favorite super fun and kind of naughty elf on the shelf ideas for the holiday season.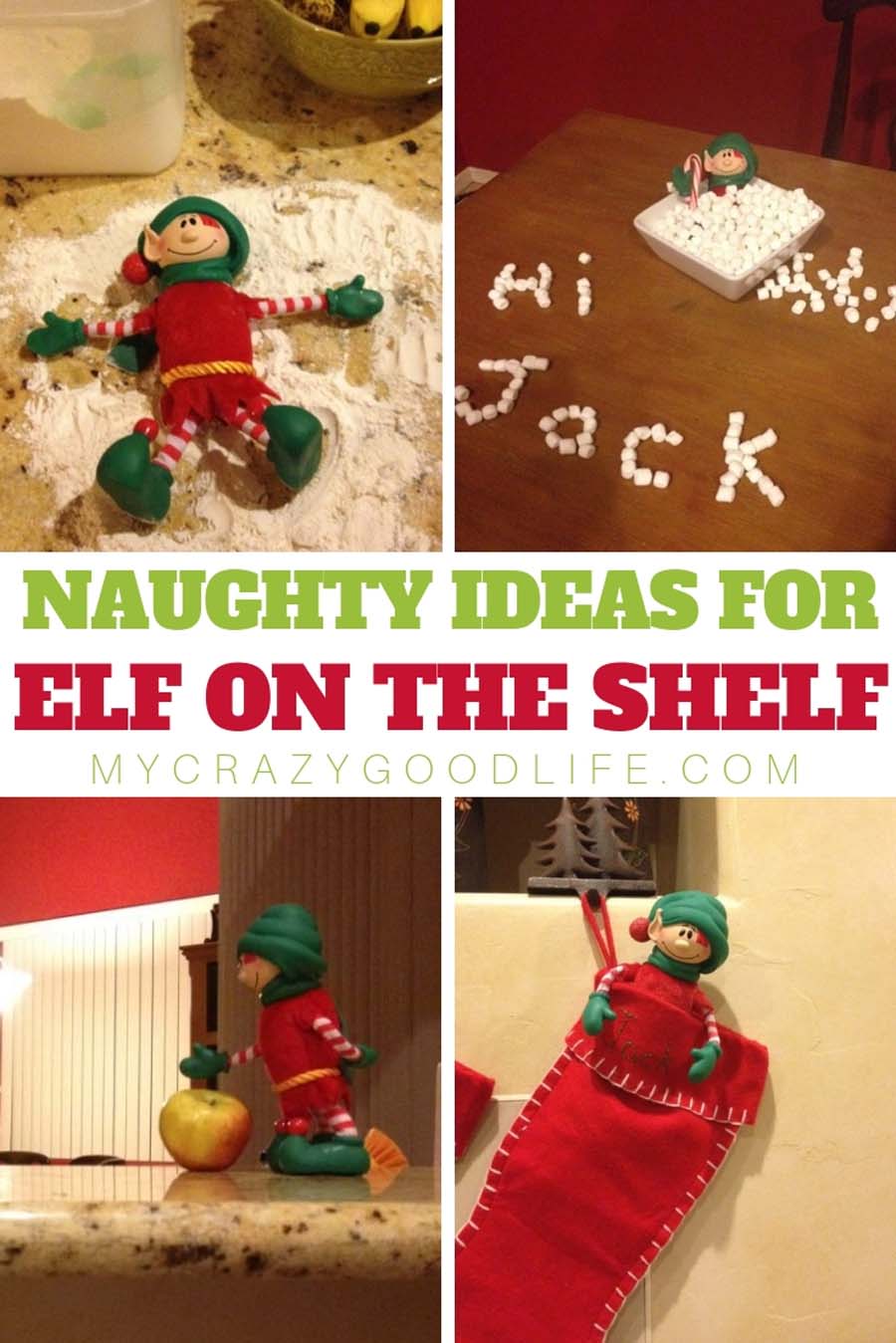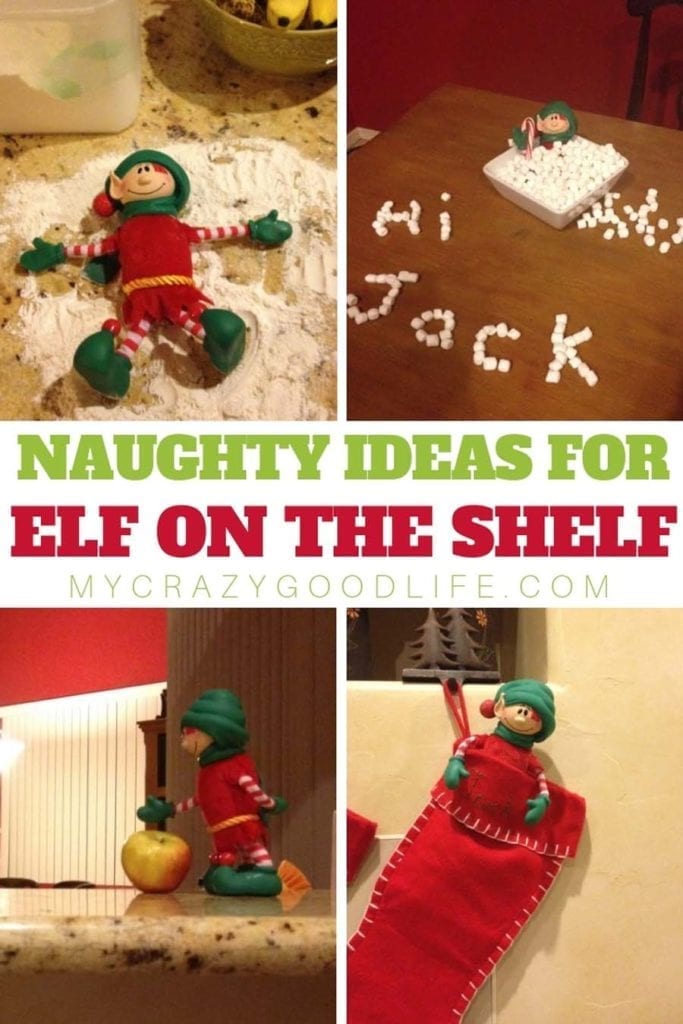 Who else has a Christmas elf on the shelf? Ours comes out to visit the day after Thanksgiving, but I know some people wait until December 1 for him to visit.
Even if you want to wait until a week before Christmas (a lot of people are overwhelmed with the elf and want to commit for a shorter amount of time), there are still some fun ideas for your elf!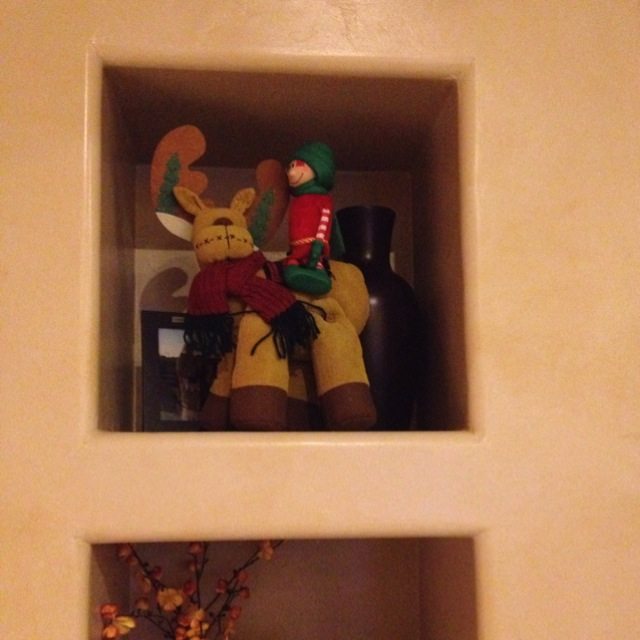 We just got one. Yes, my kids are 7 and 11 and we just heard about the elf this year. I'm a little slow.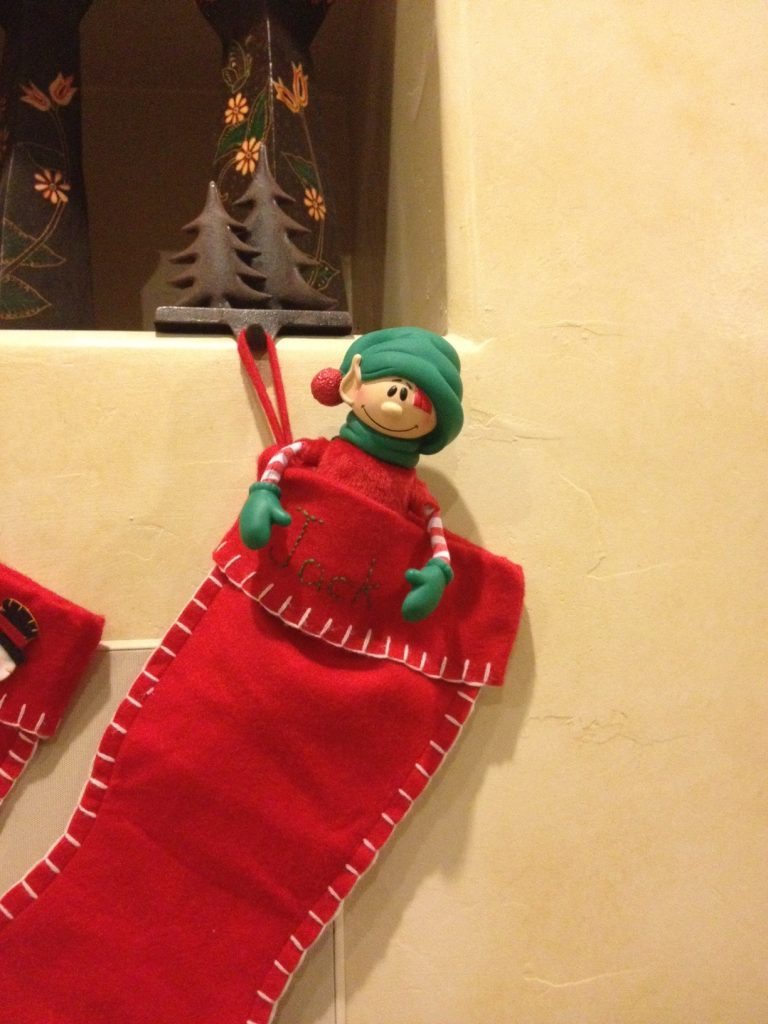 Louie is a welcome addition to the family… sometimes.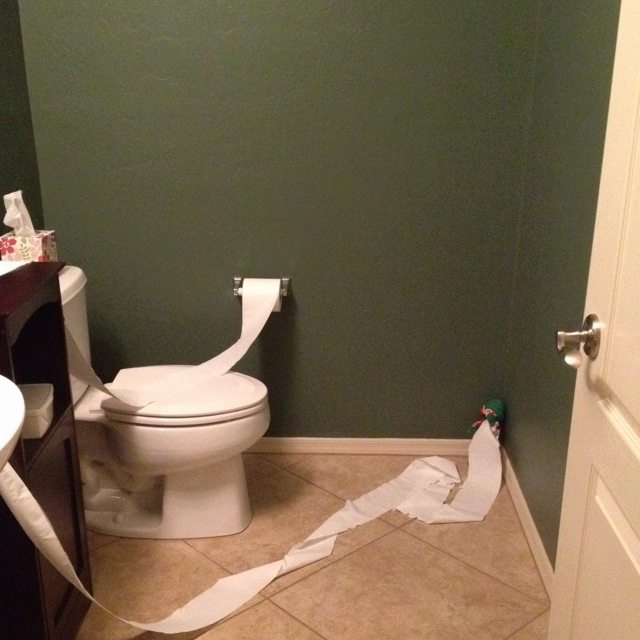 Sometimes he is naughtier than the leprechaun that visits us in March.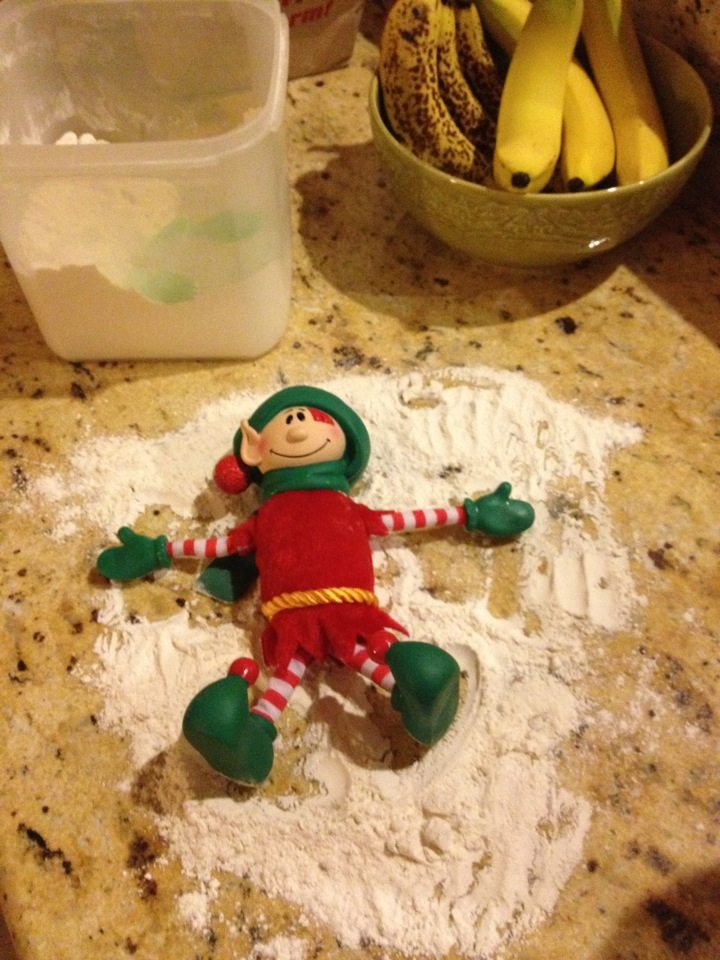 And sometimes he leaves messes for us to clean up. Because I need one more little one to clean up after.
But when he makes messes, he usually does something nice to make up for it. After the flour debacle, we woke up to find him stamping my Christmas cards.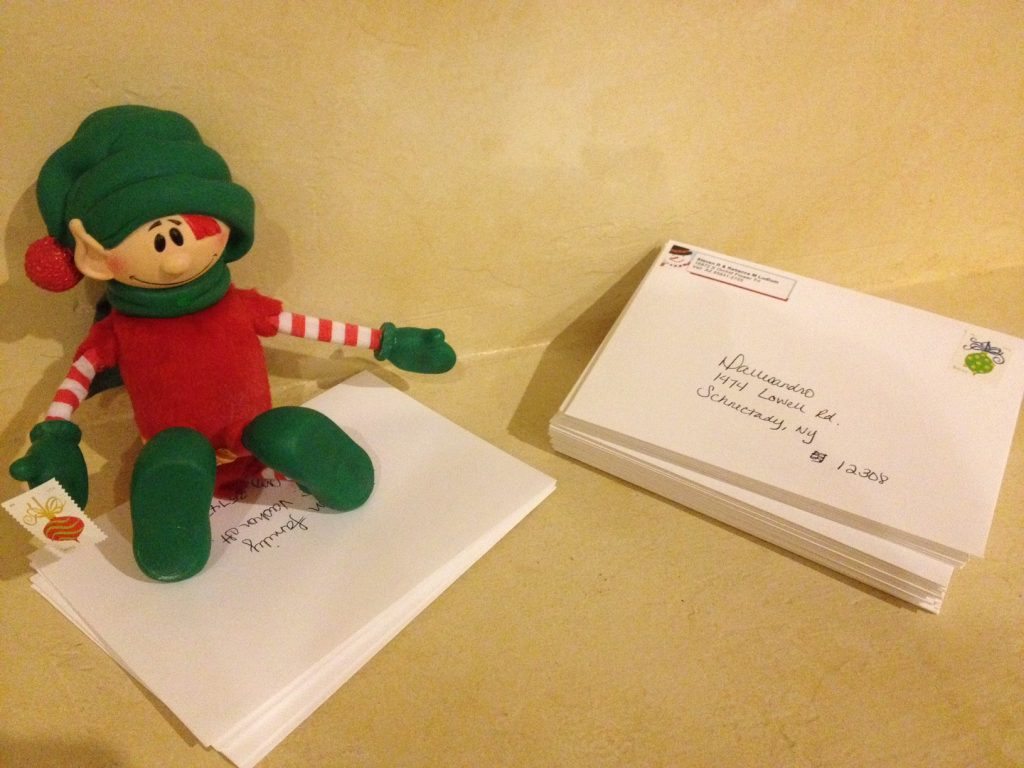 Most of the time he's good, though. And he keeps us on our toes and on our best behavior. He reports back to Santa, you know.
In the past few weeks, we have found Louie bowling with our fruit,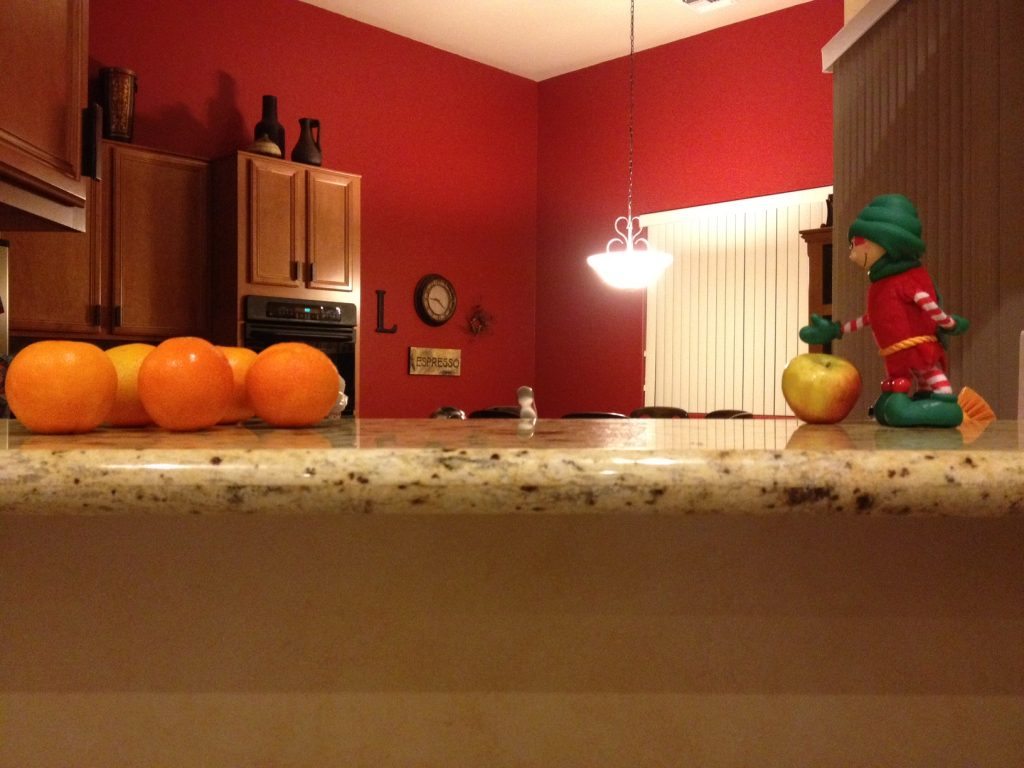 taking a long soak in a hot tub full of marshmallows,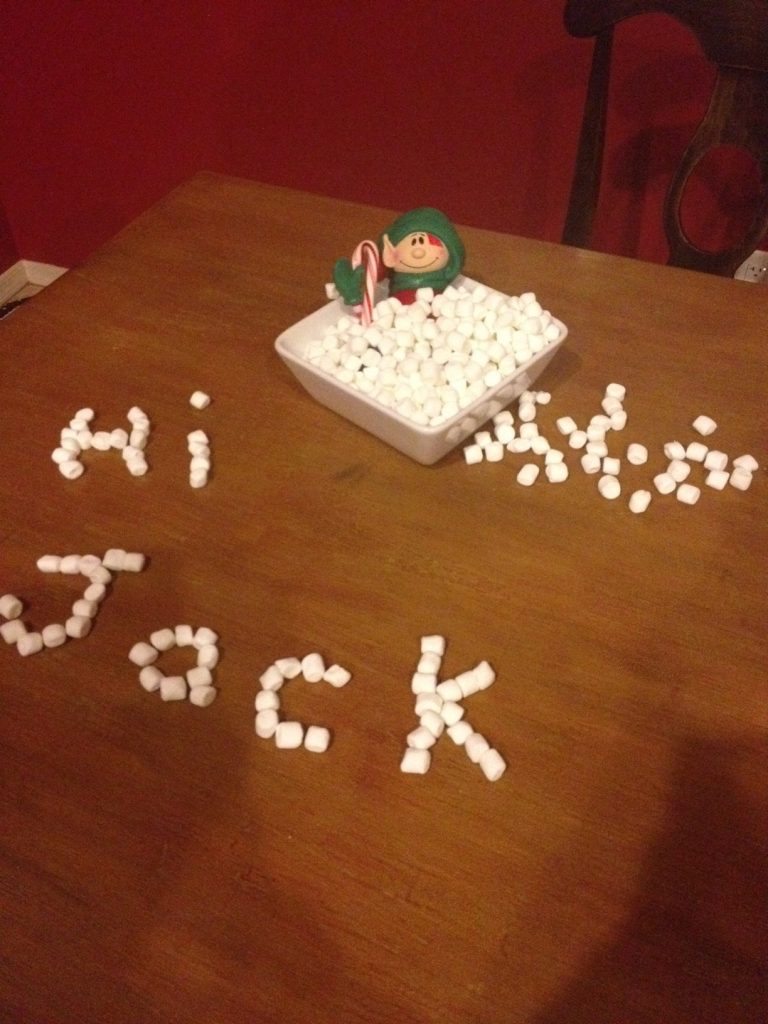 keeping a watchful eye on Billy the hibernating lizard,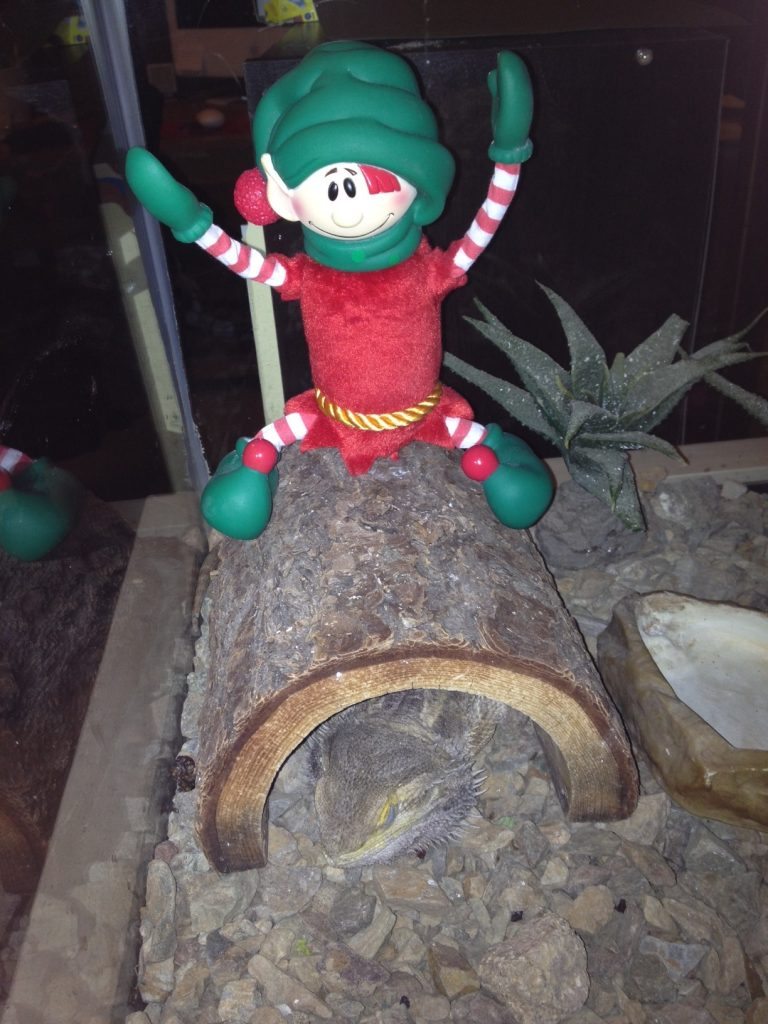 helping himself to some of our Christmas candy,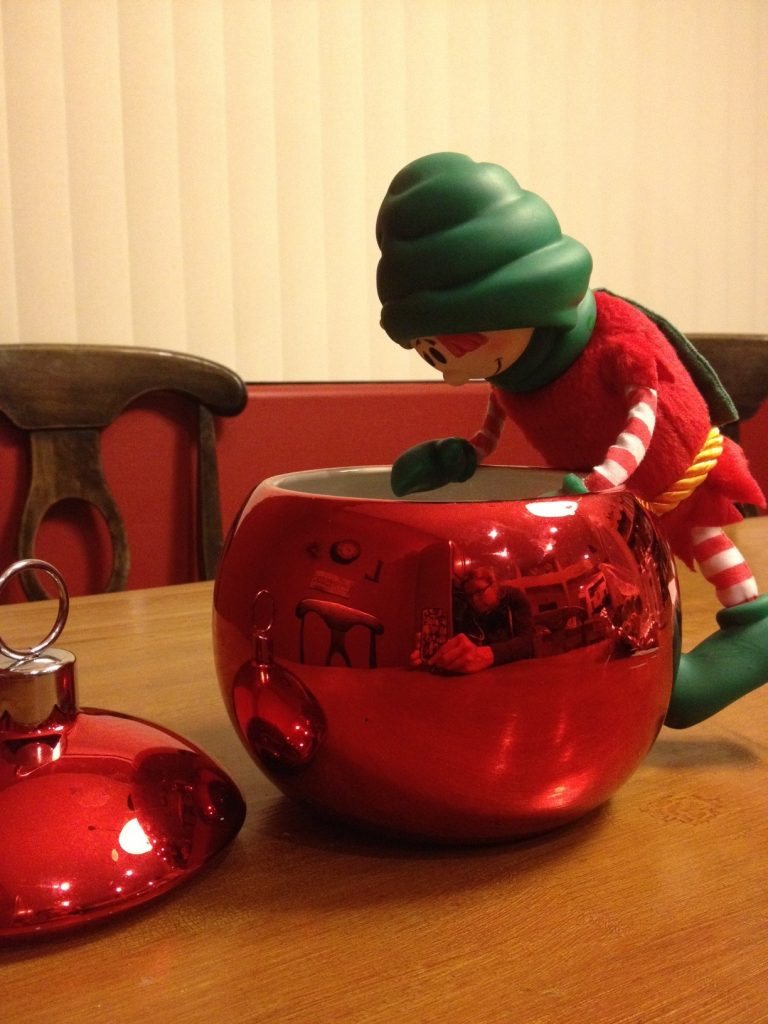 playing with the gift wrapping,
and swinging from our window blinds.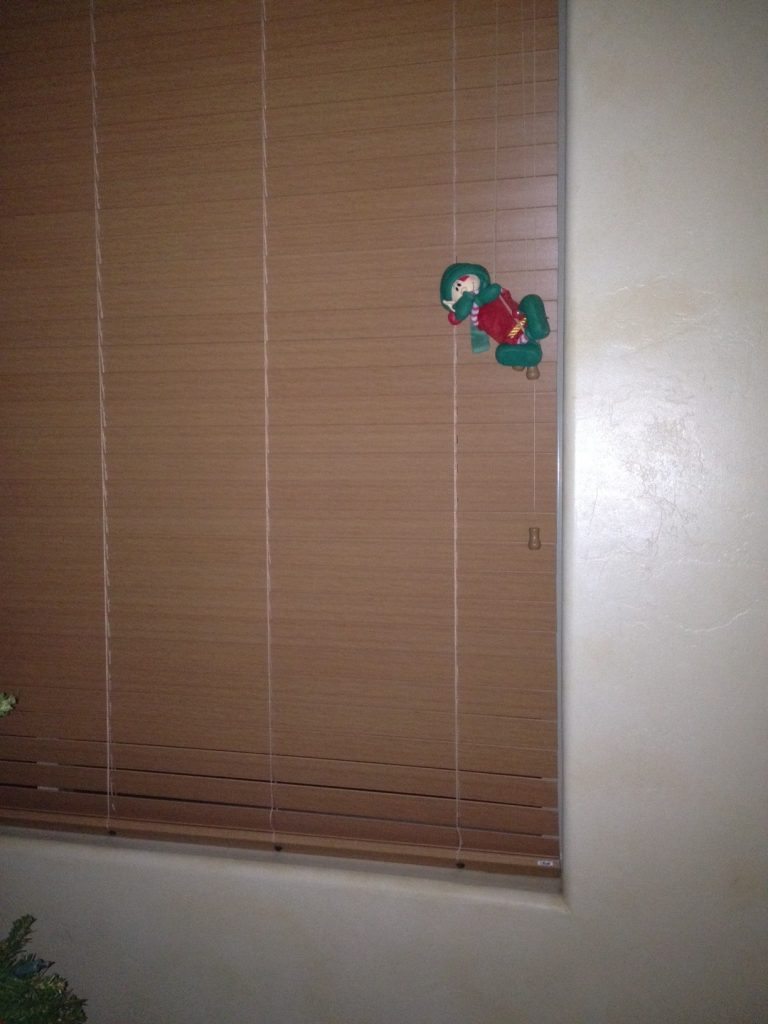 He is quite the character.
If you're in the market for an elf, we bought Louie from Amazon. He's actually called Christopher Pop-in-kins, and we LOVE him!
I post our photos on facebook and tag Christopher, and he always responds with a fun and witty comment: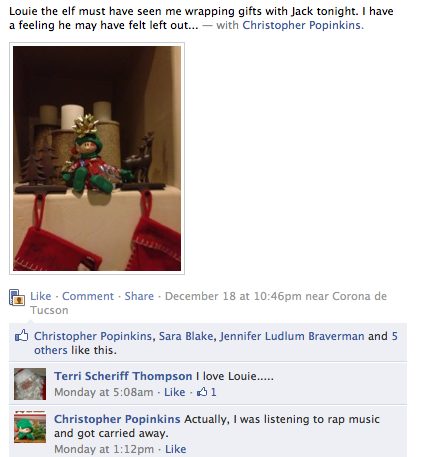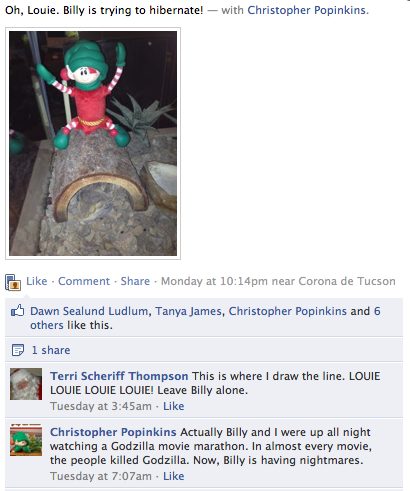 This may be the last year that Jack believes that Louie reports back to Santa, but I have a feeling that we'll have fun playing with him for many holiday seasons.
Do you have an elf of the shelf? What kind of trouble does he or she get into?