This site contains affiliate links. Please see Policies for more information.
We started out the day in tears. Tears, and we hadn't even arrived at the tournament yet.
I'm not going to win. I don't want to wrestle today. 
We talked about how not feeling confident can affect the way you wrestle, and how he was prepared because of the 2 hour a night, 5 night a week practices he has been attending for the past month. He is ready.
After he weighs in, he is crying again.
I don't want to wrestle. I just want to watch. 
His coach gets down to his level and says, "Just one. Just wrestle one match, and you can be done."
Coach said I only have to wrestle one. 
He did. He wrestled through his tears. I had to leave halfway through because it was heartbreaking to watch. He lost.
I'm done. Coach said I could be done. 
That's right. You go tell him that you're done.
He comes back and says, Coach said I had to wrestle one more time. Just one more.
So he wrestles. He doesn't cry this time, he just tears up during the short breaks. He loses again, but he tried. He gave it all he had, and scored some points.
A while later, he finds out that he somehow made it into the next round. One more match, and he went without a second thought.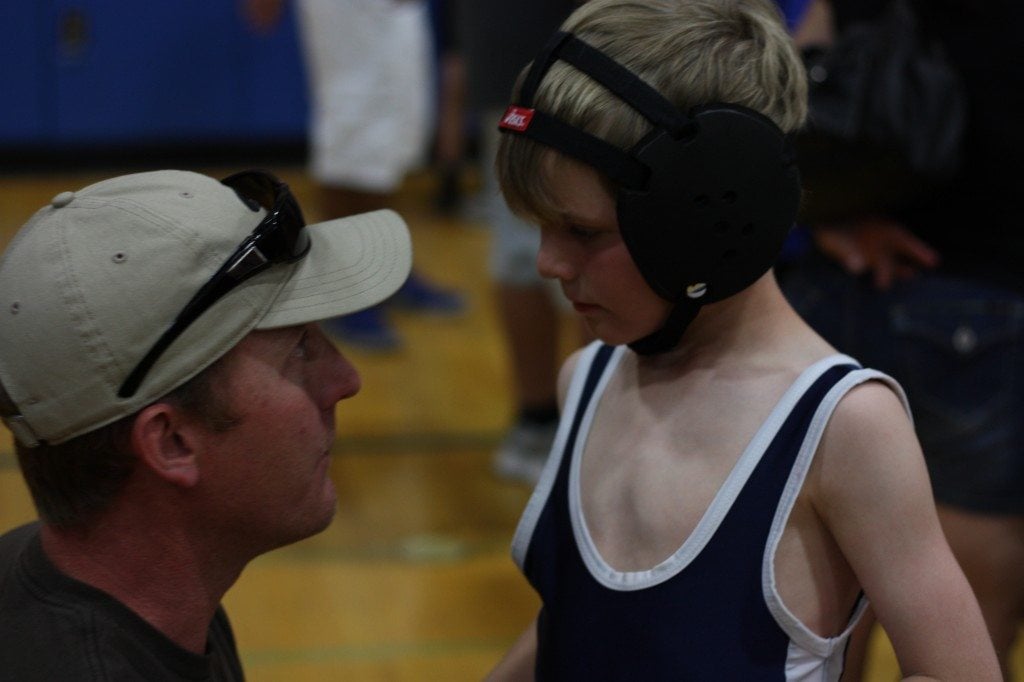 The confidence that Jack gained this morning was amazing.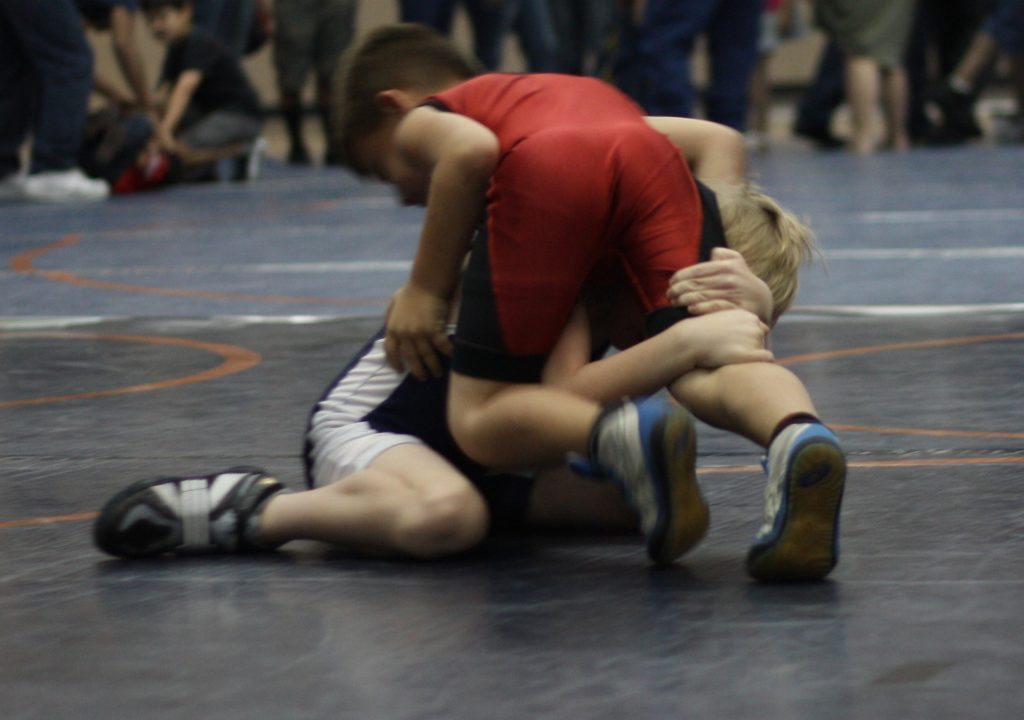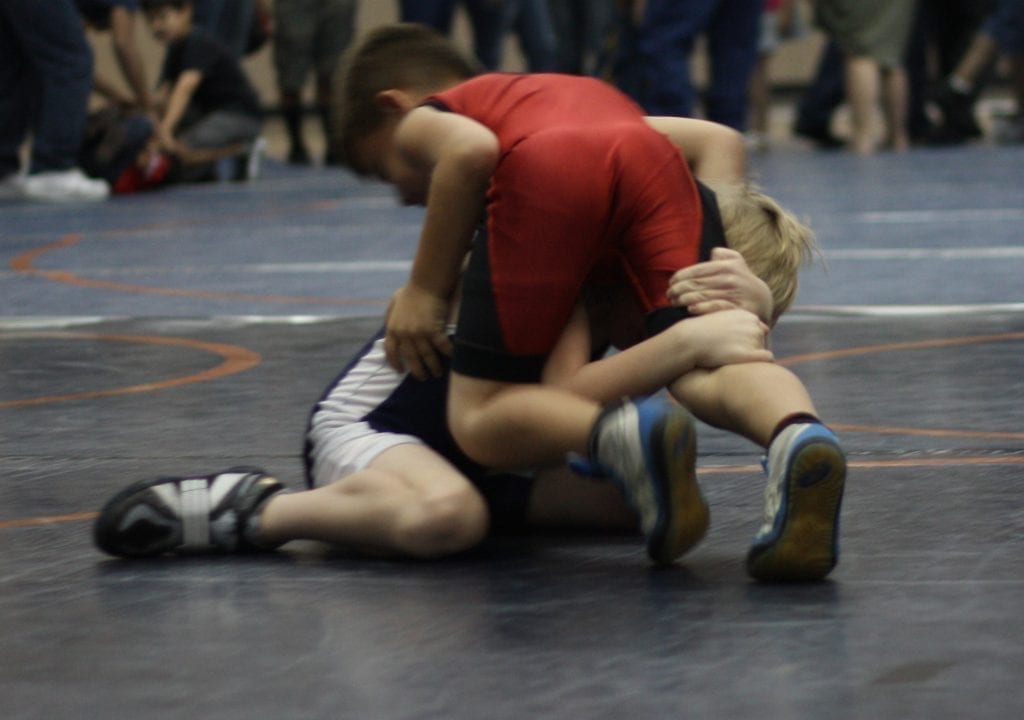 I tried to talk to Jack when he was upset, and all he did was cry more. Steve tried to talk to him, and that didn't work much either.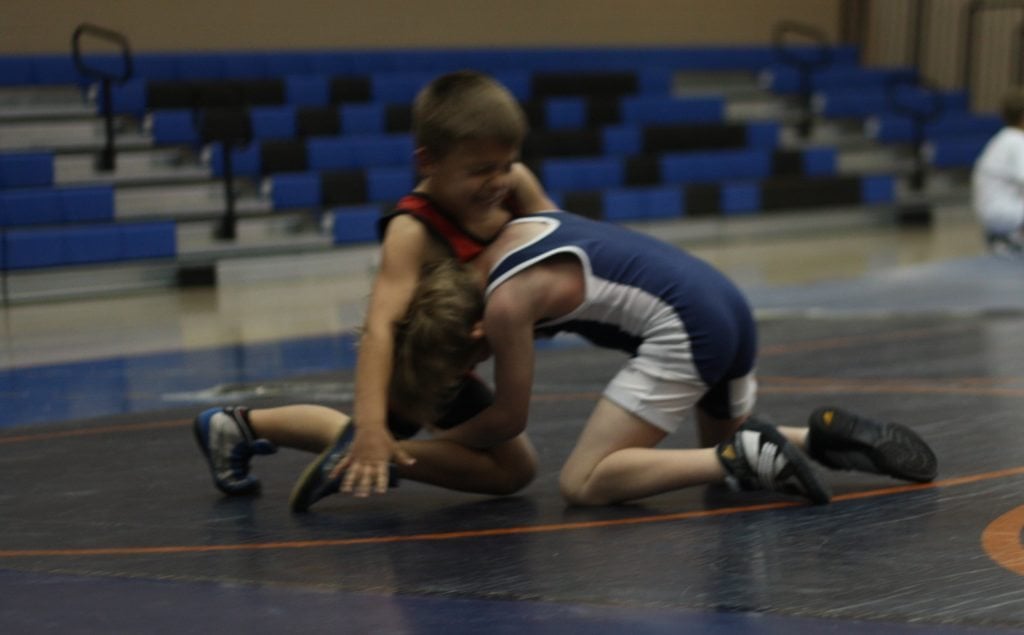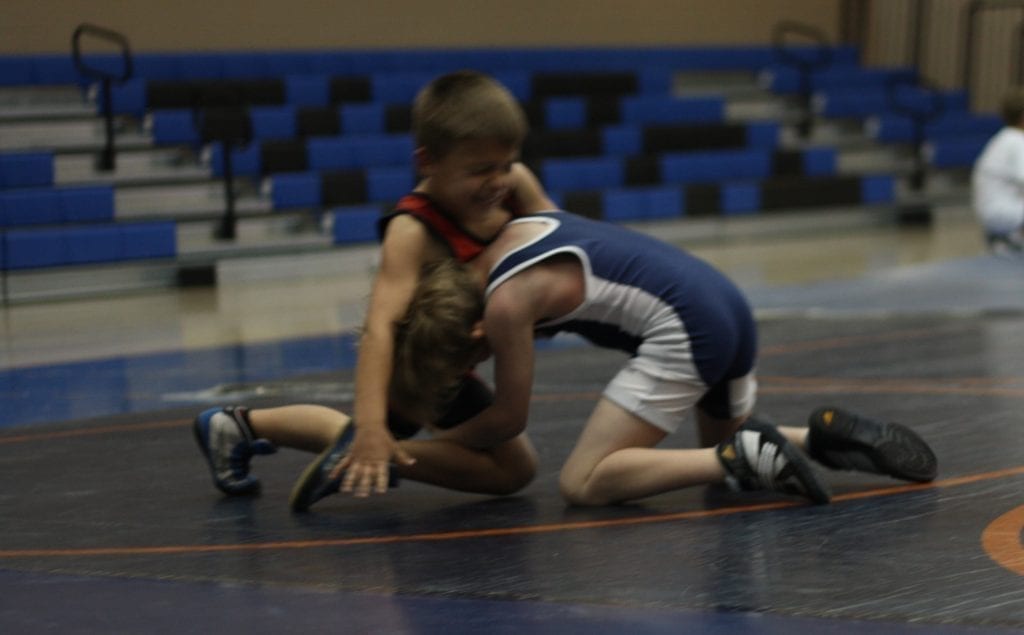 But he listened to his coaches.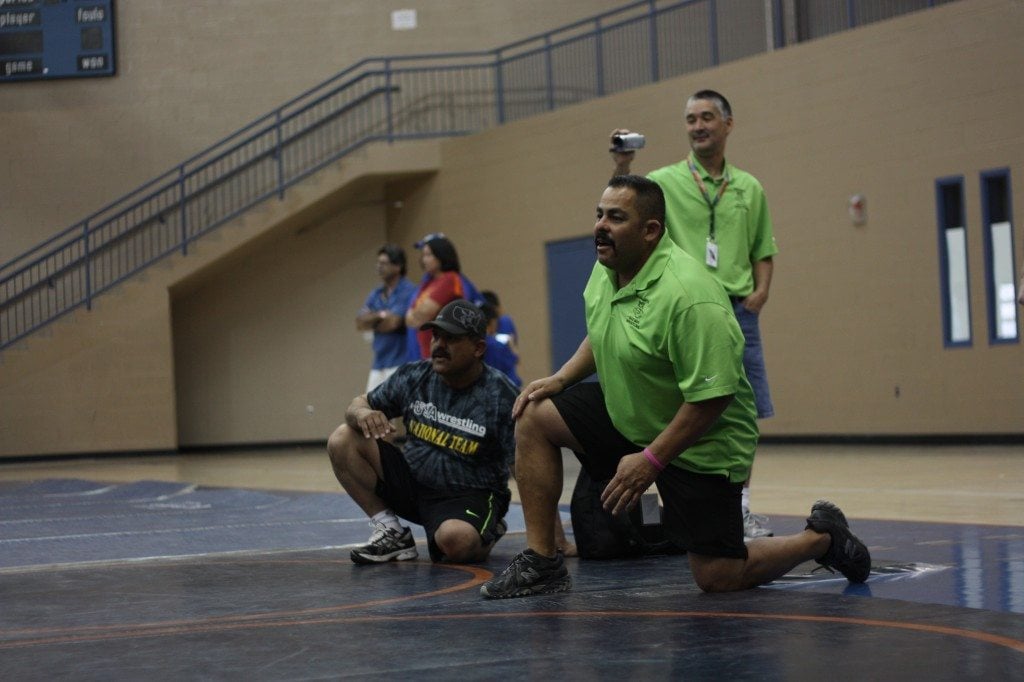 After some recent coaching issues with Michael, I can't tell you how much these guys make me smile.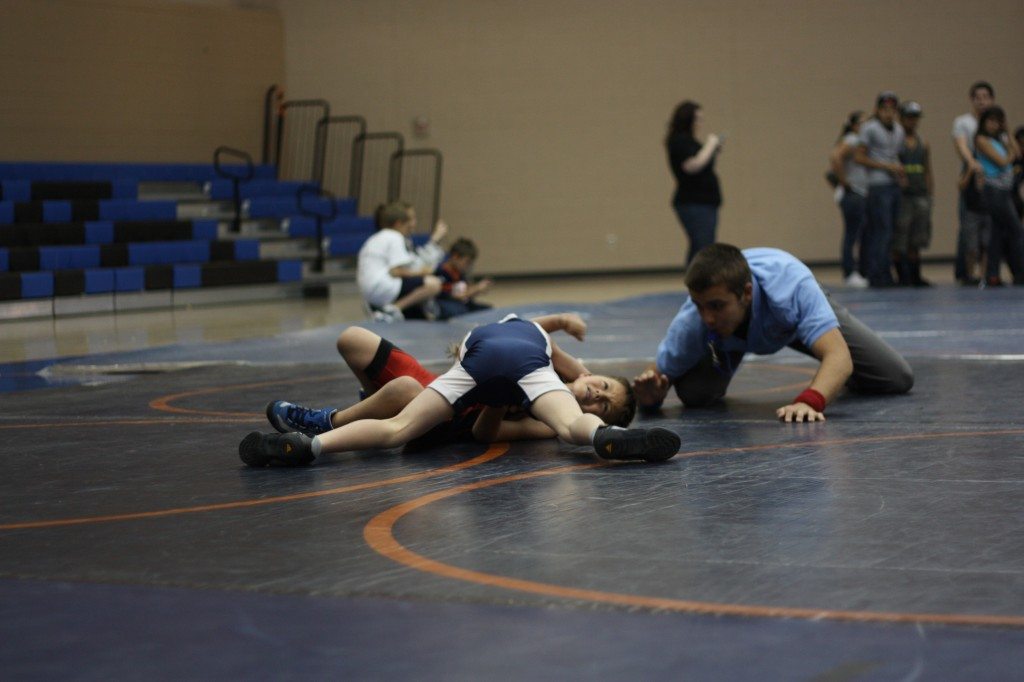 Jack ended up winning with a pin, which was exciting, but something made me smile even more than his win.
(Please excuse the blurry photos. My camera went a little crazy in this gym)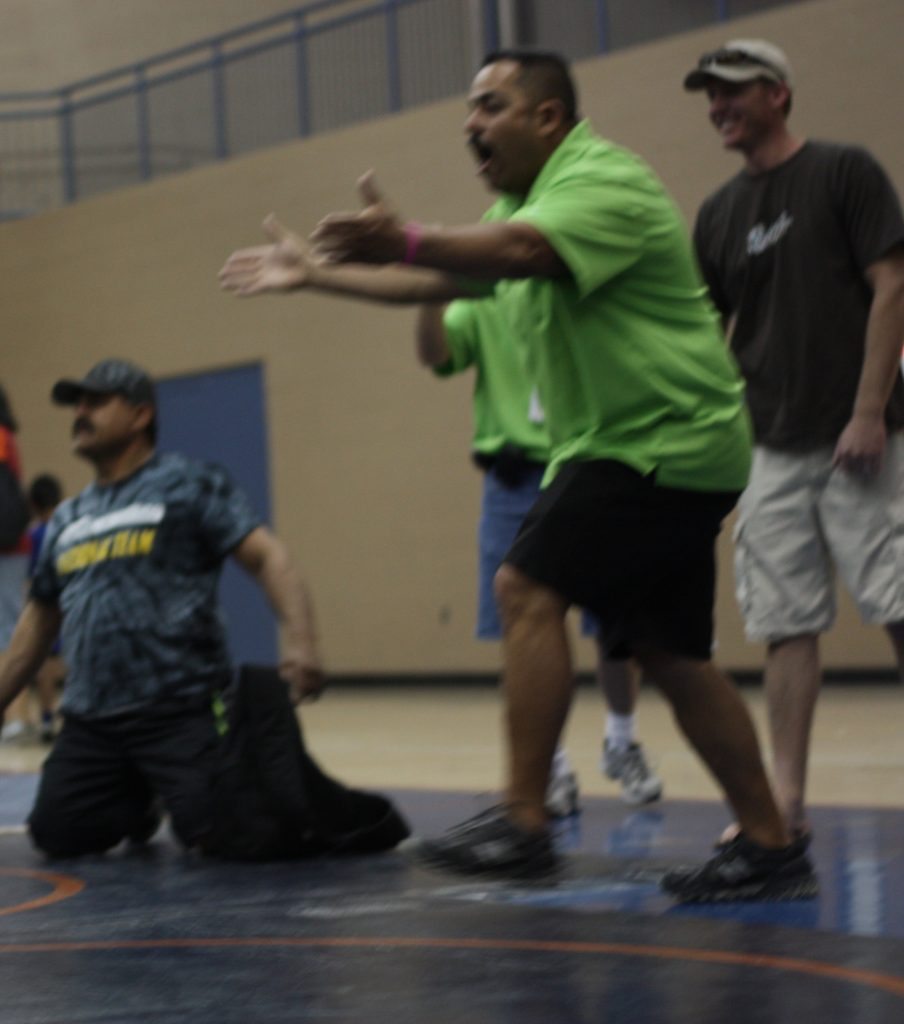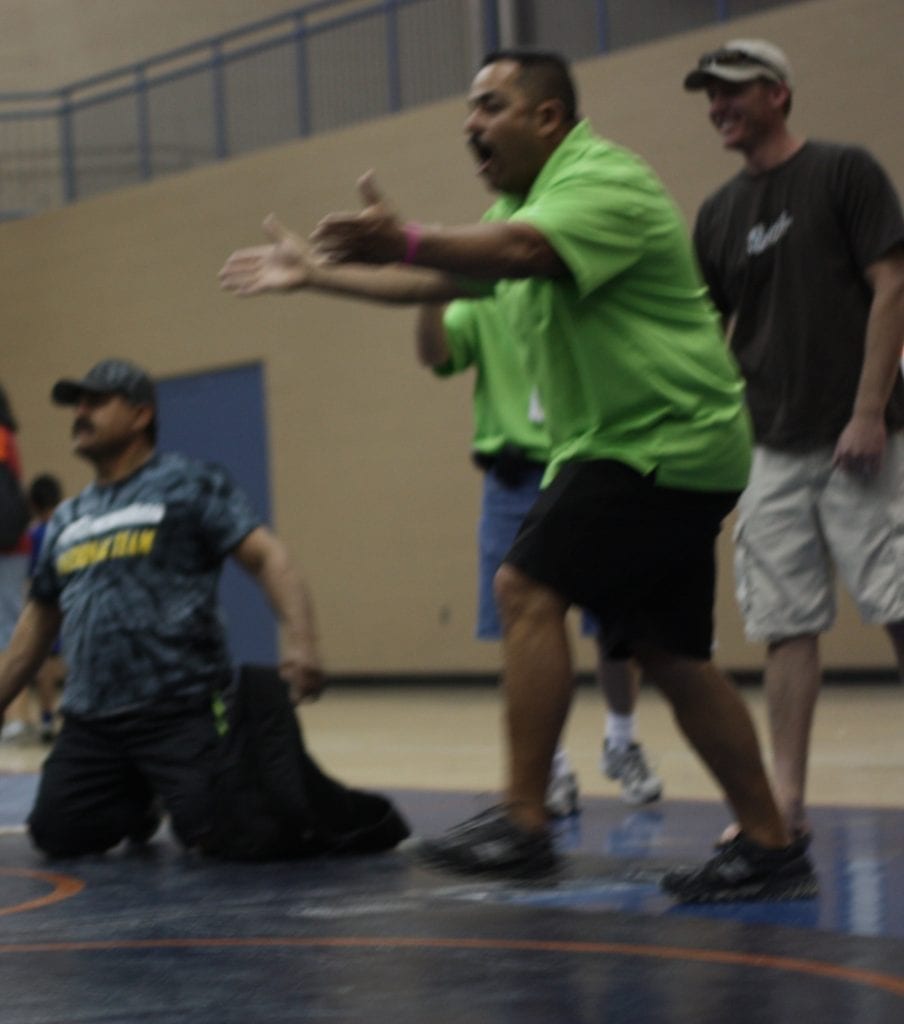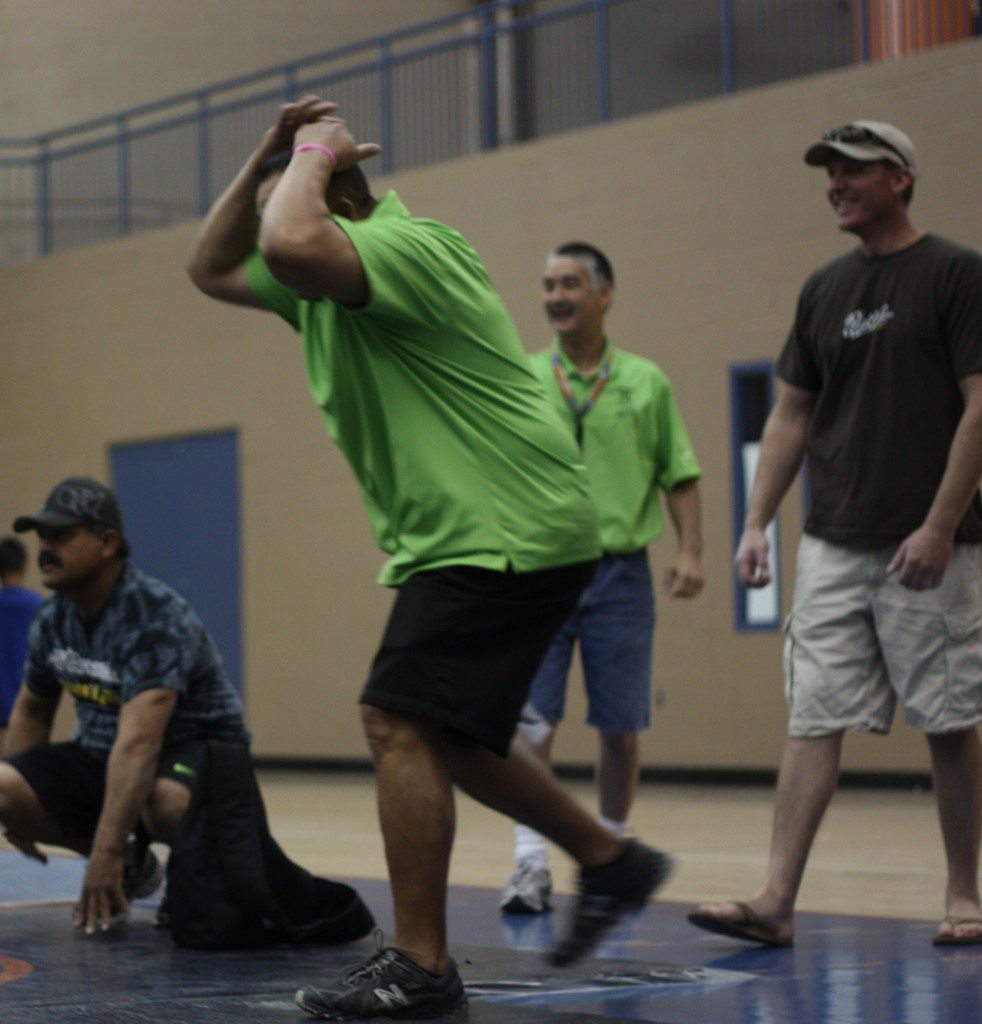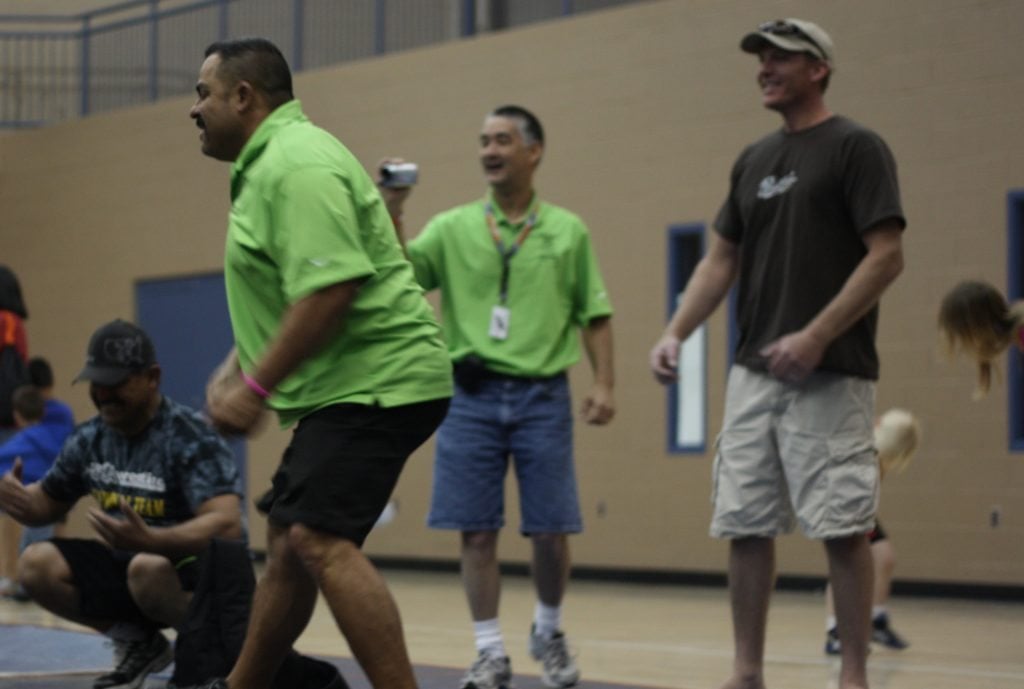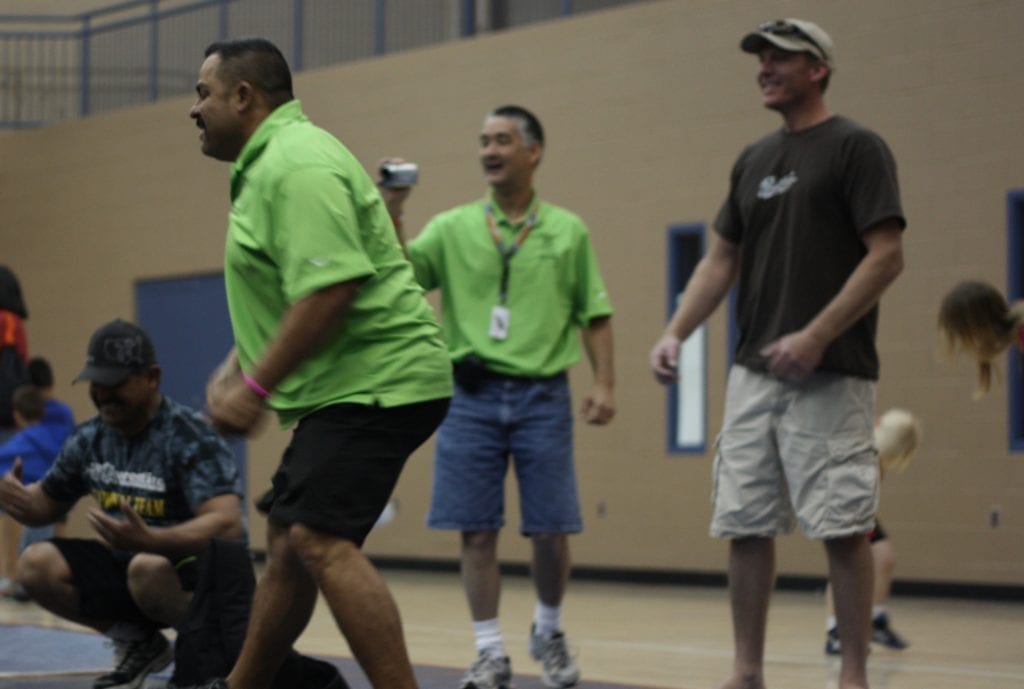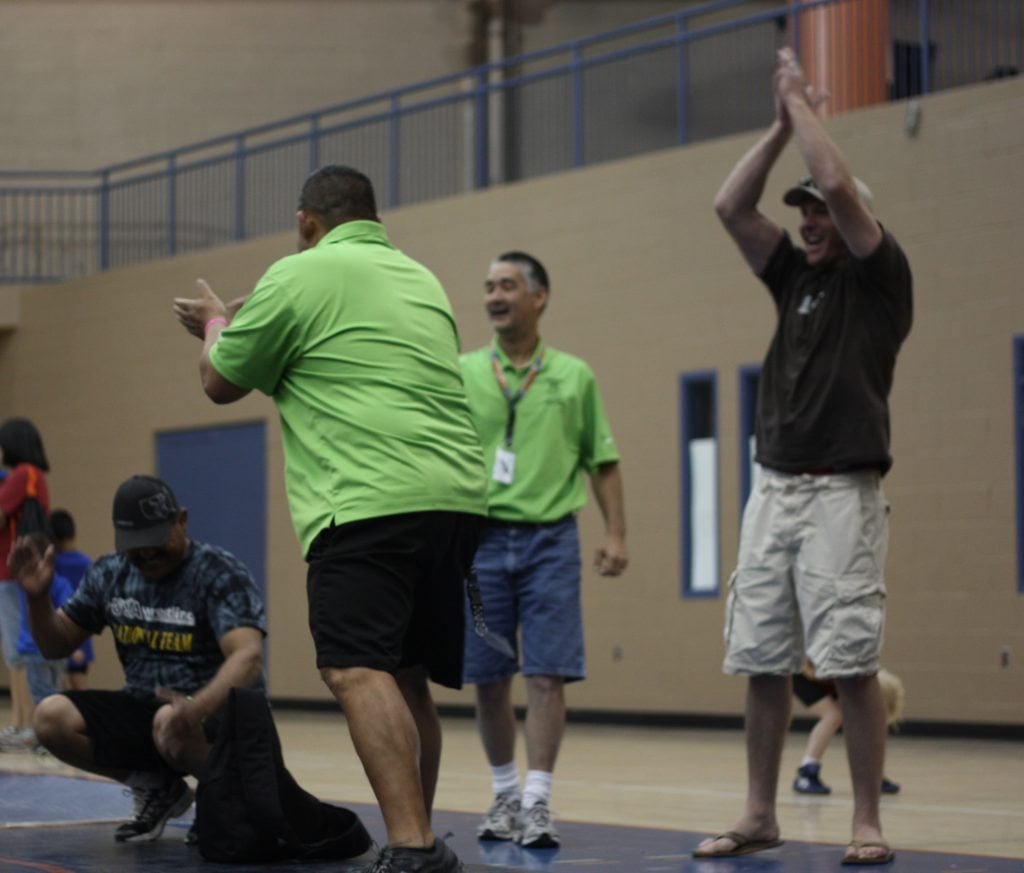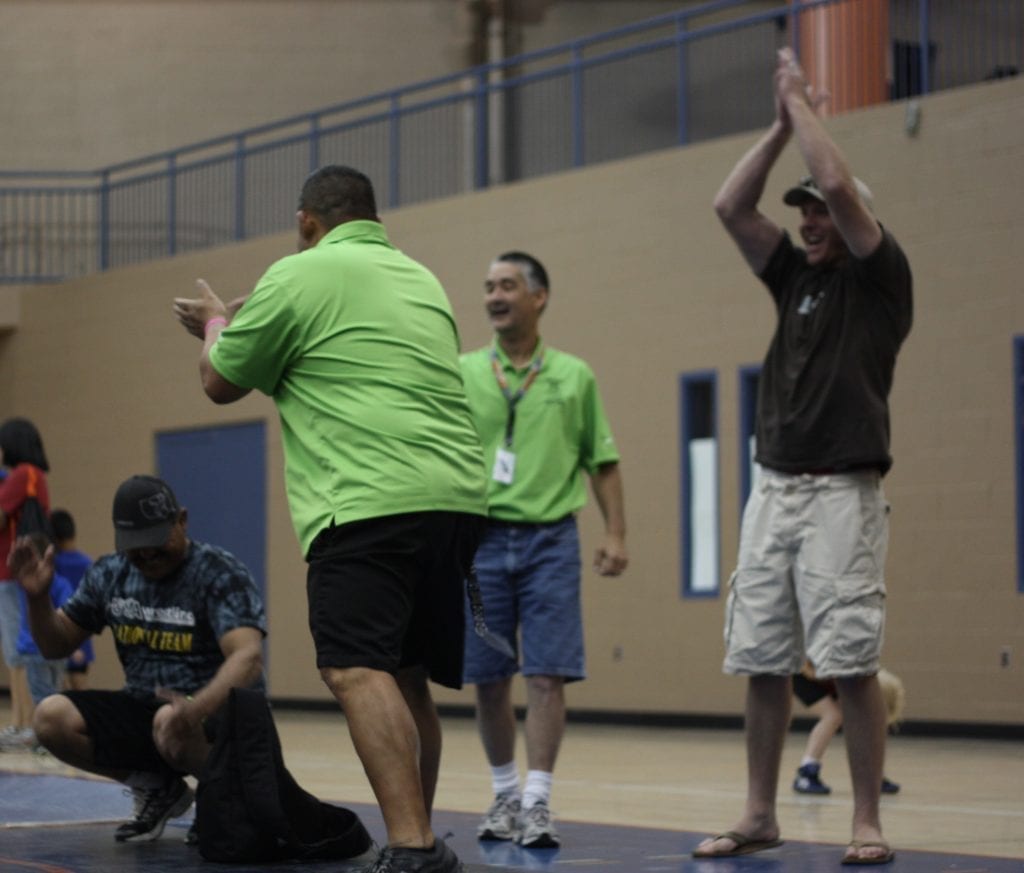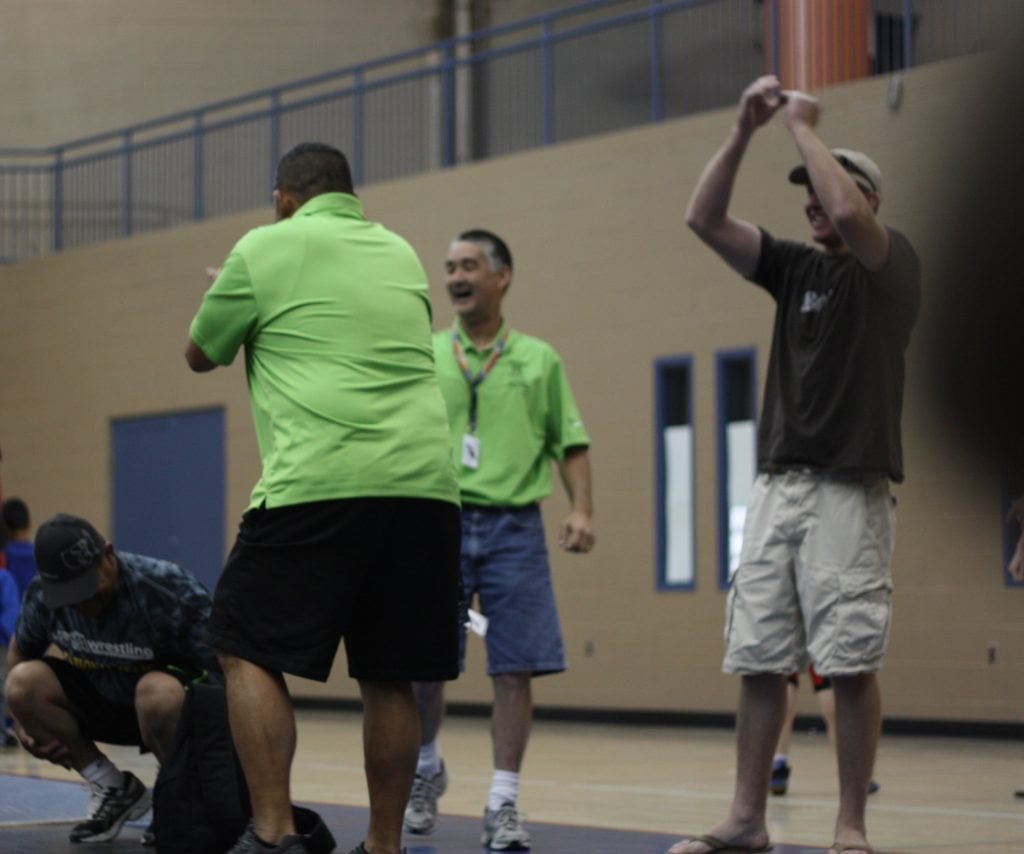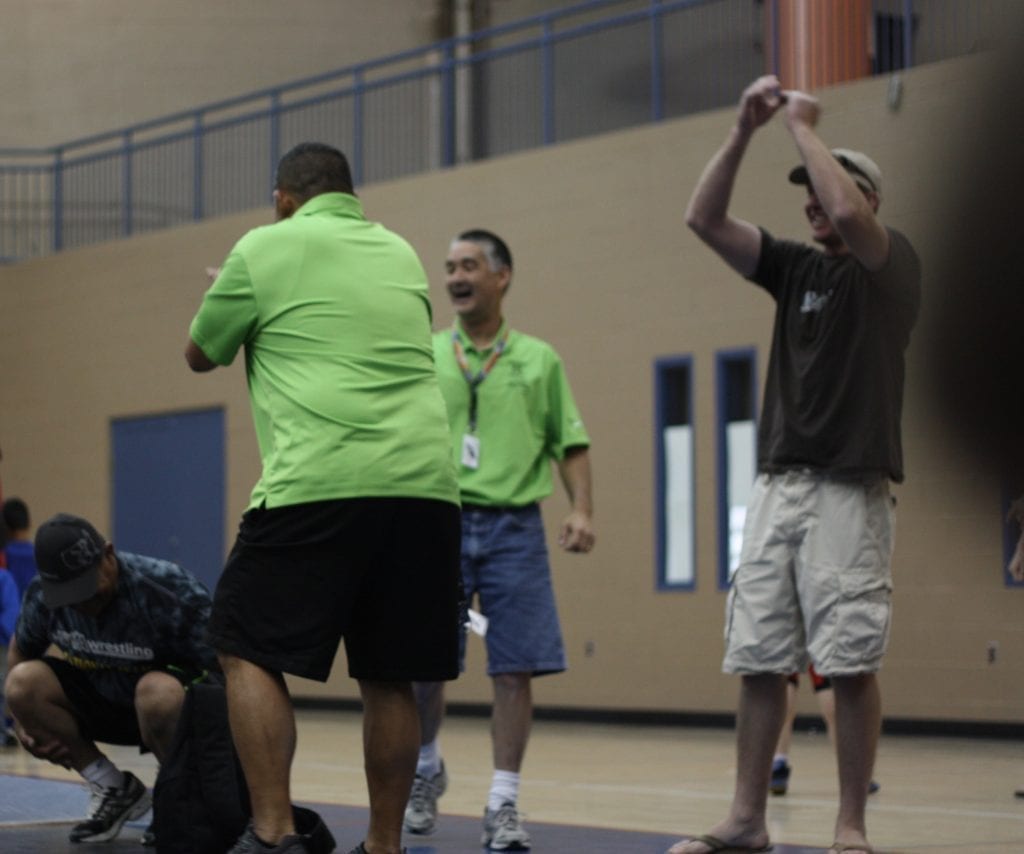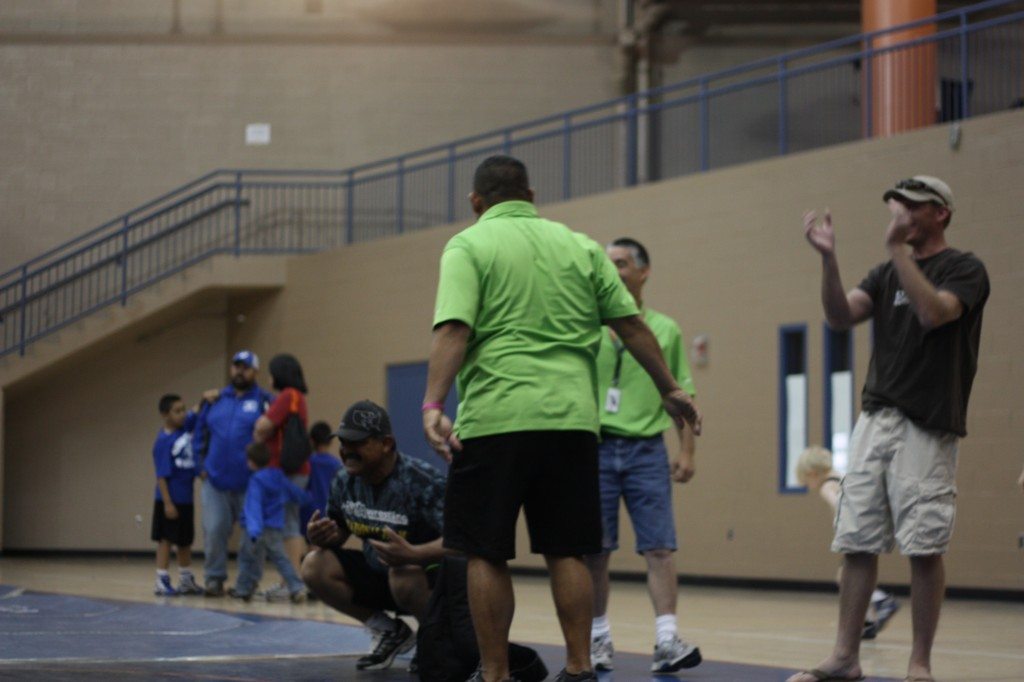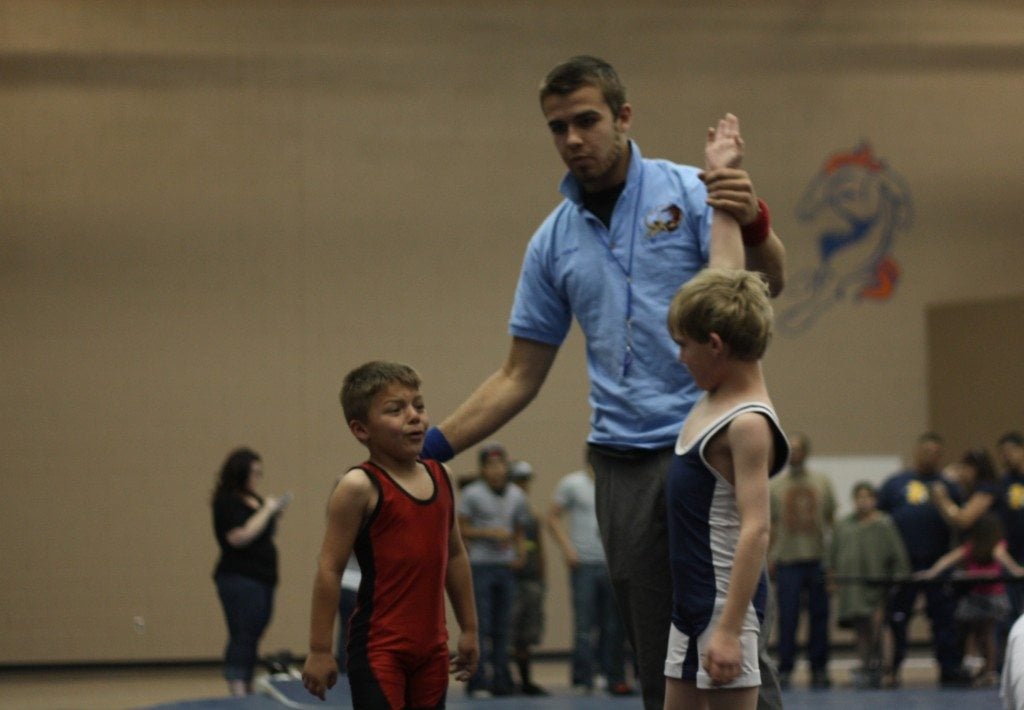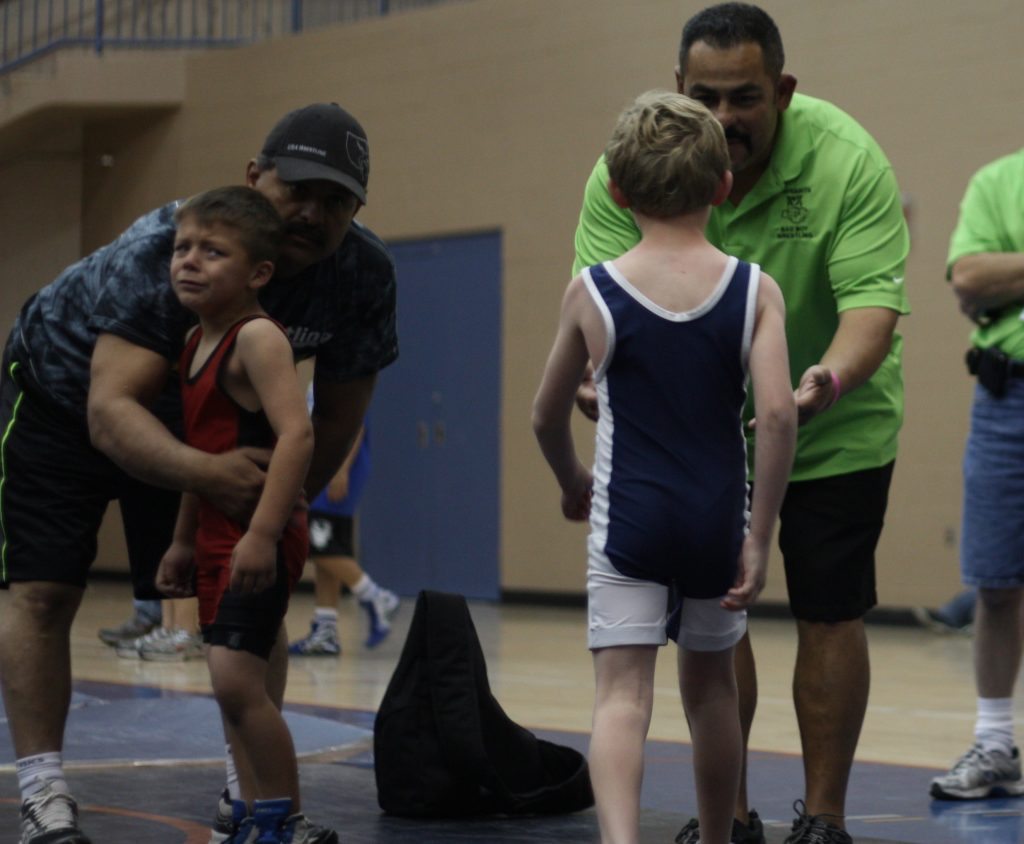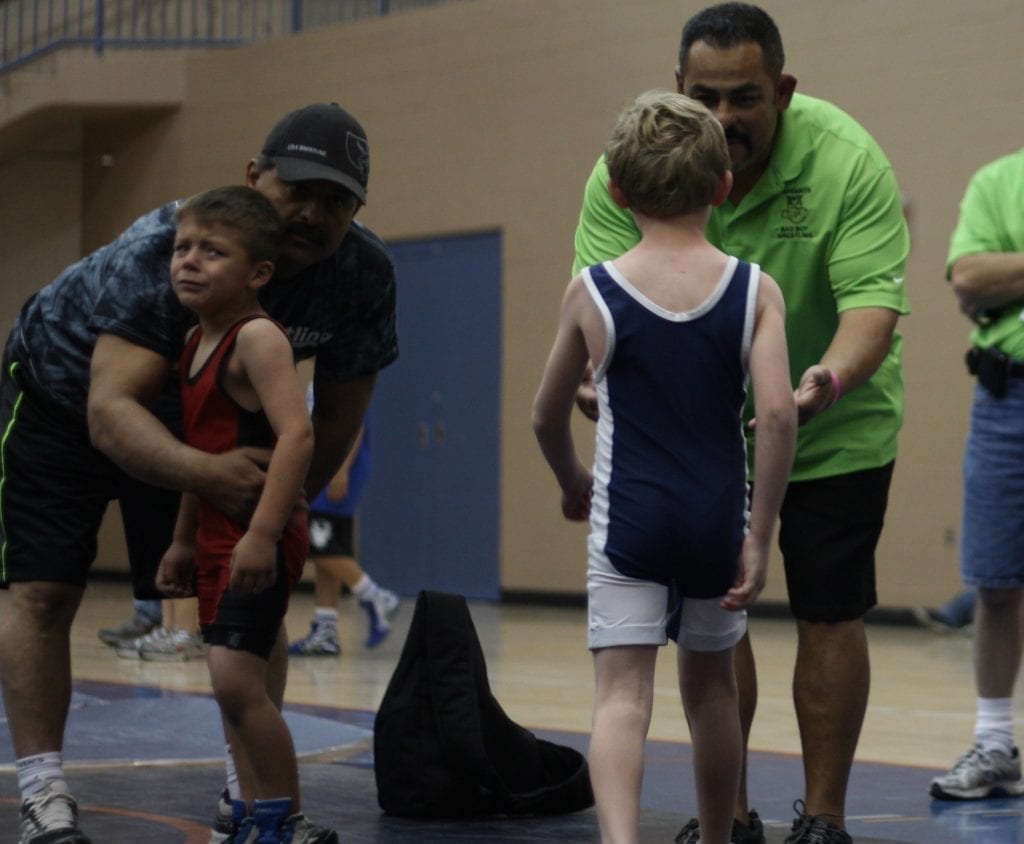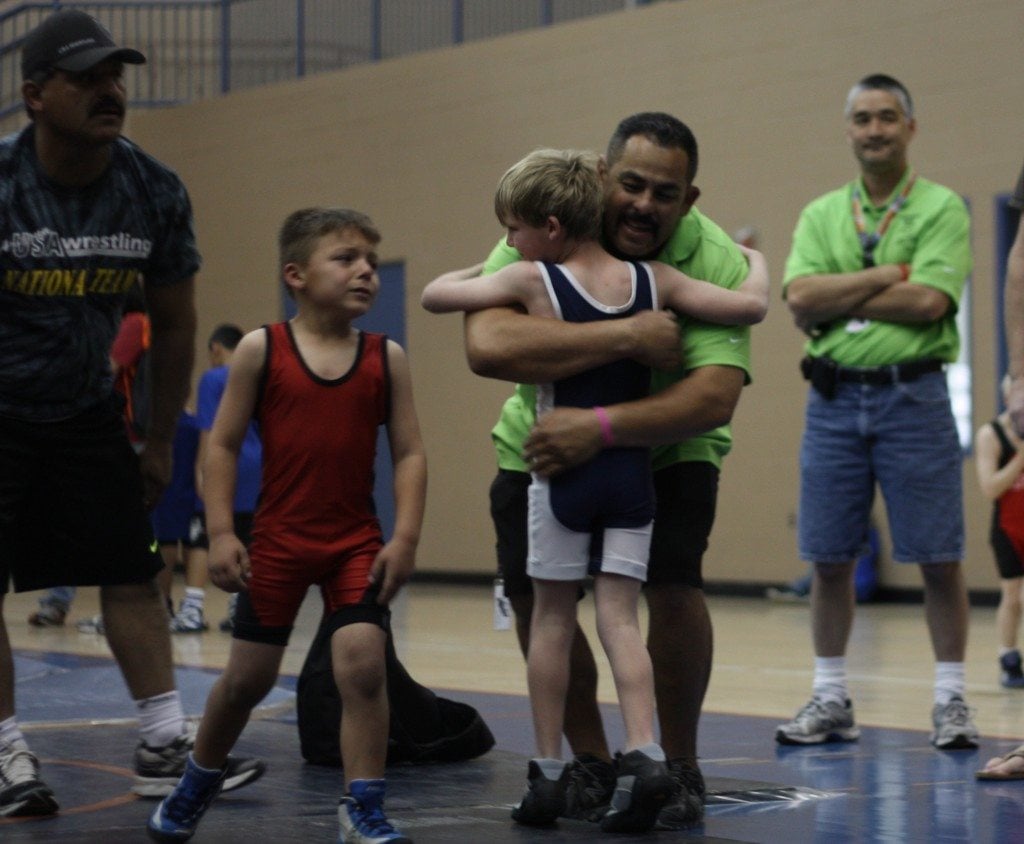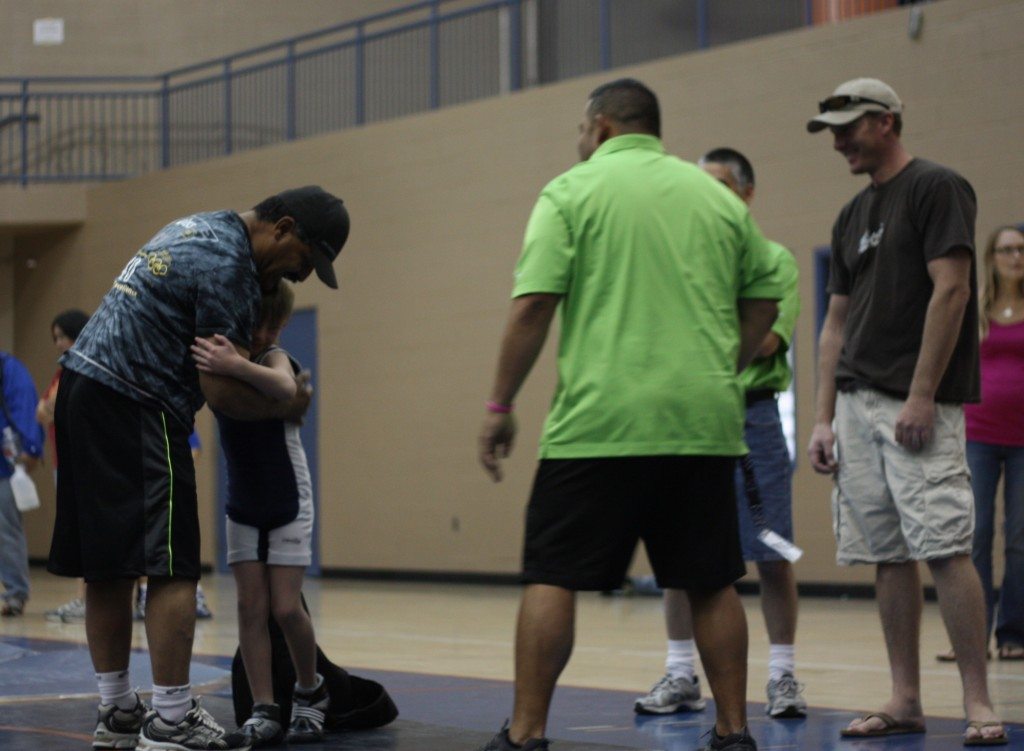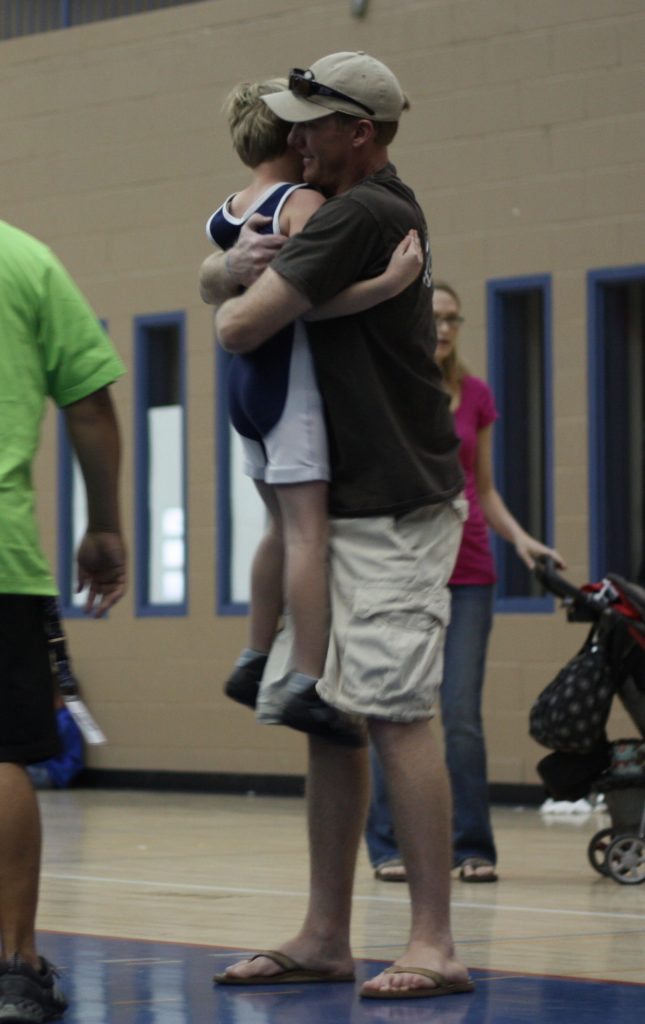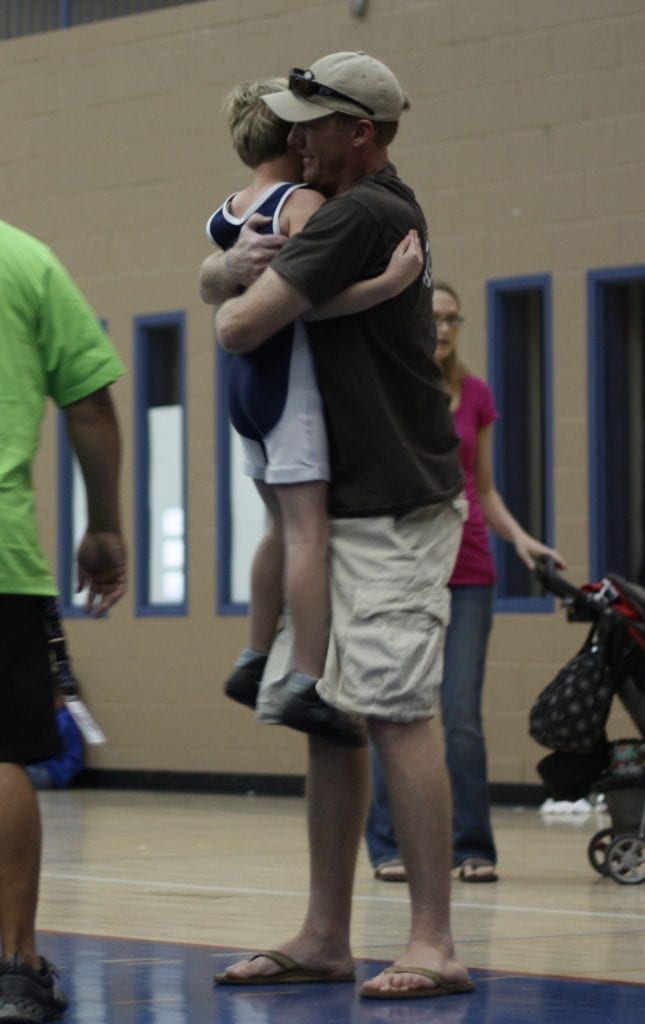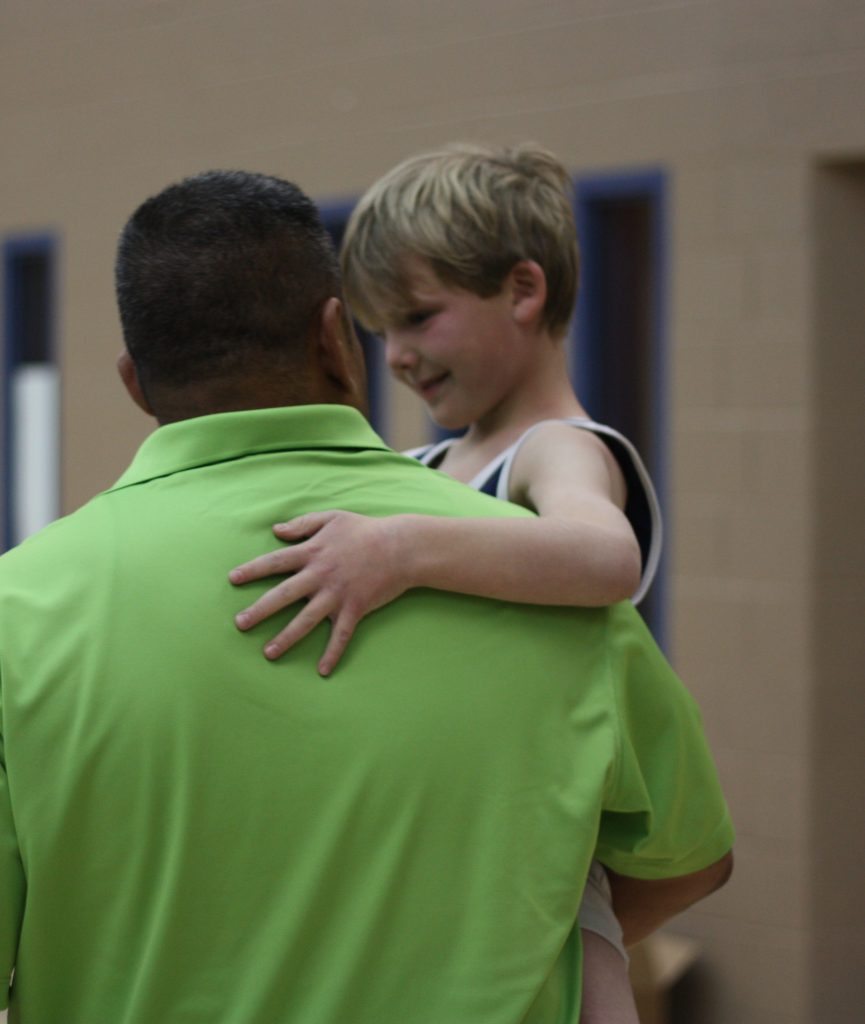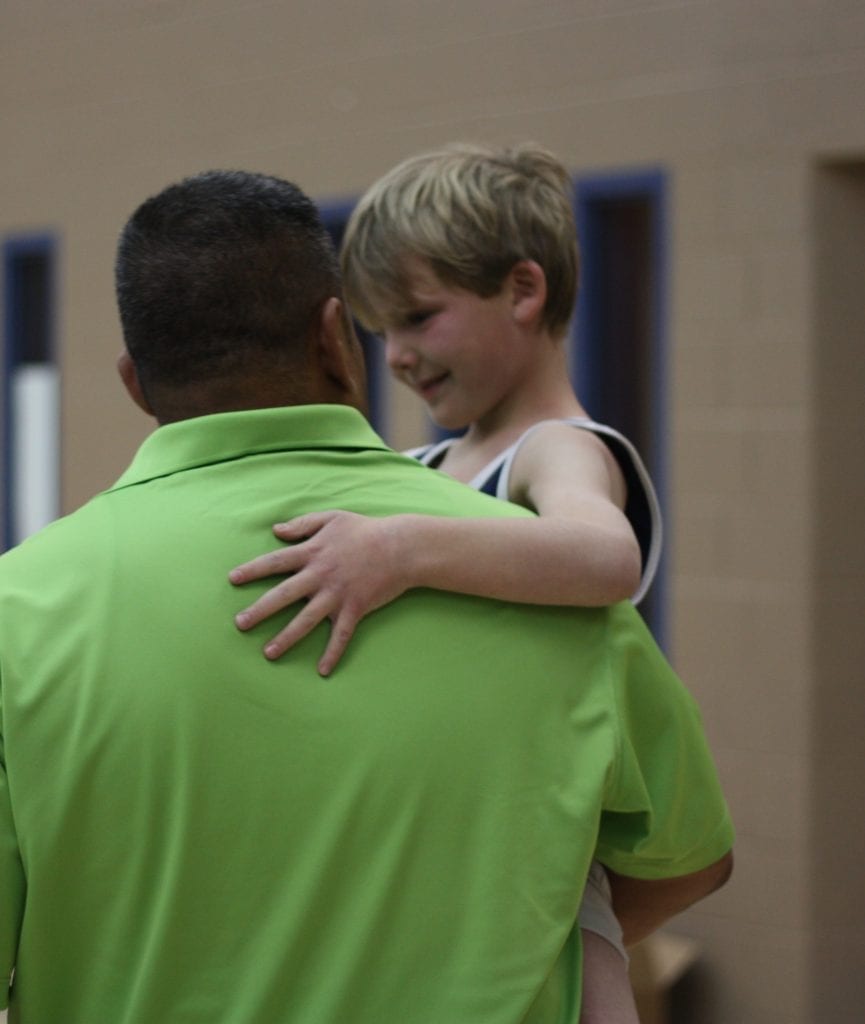 Like I said – the win was exciting. Exciting for us and for Jack. But even more than the win, Jack realized that he was part of a team that believed in him.
Jack ended up taking 3rd place in his weight bracket.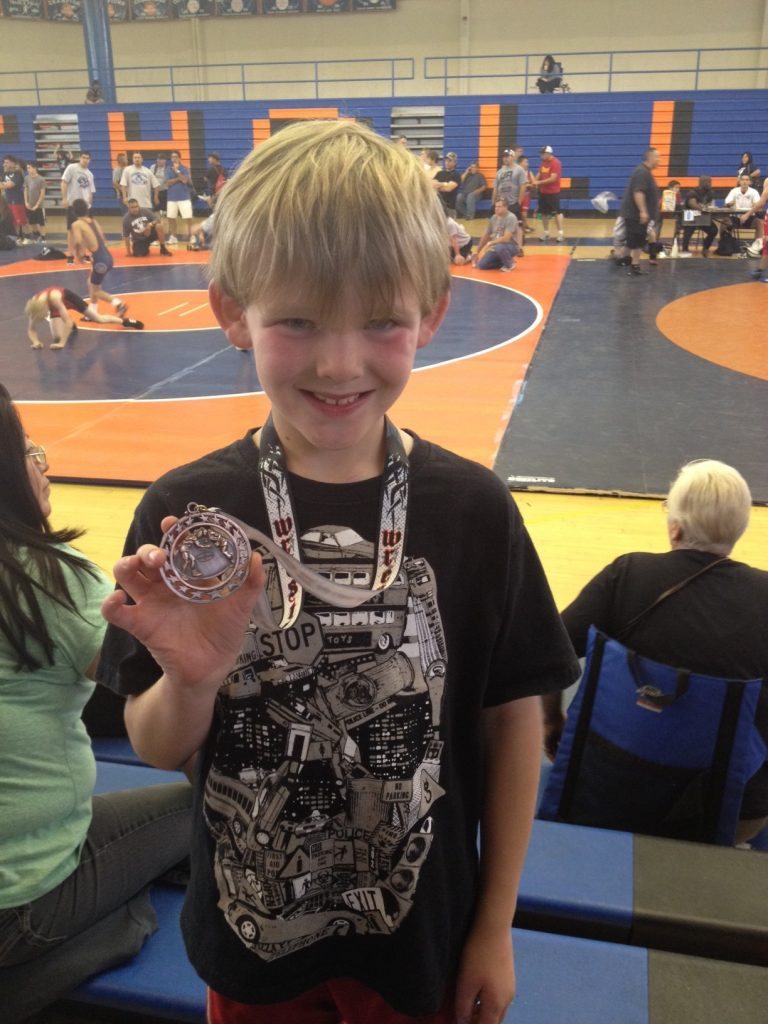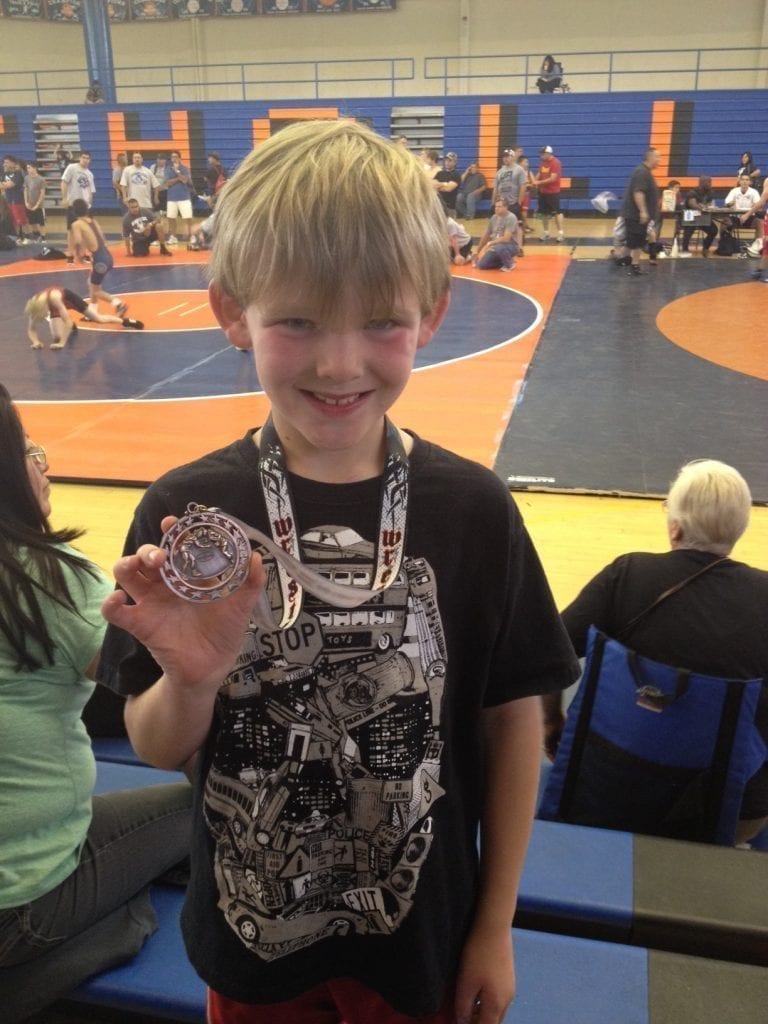 From tears in the morning to big smiles in the afternoon. We were so lucky to be able to show Jack that if he doesn't give up, he will succeed. Those teaching moments don't always happen so quickly.
I can't begin to tell you how excited we are to see their hard work paying off. We had some happy (and confident!) kids here yesterday.