This site contains affiliate links. Please see Policies for more information.
For more craft tutorials, recipes and tips & tricks, subscribe to my newsletter!
I pulled some of my favorite ideas together a couple of weeks ago for Jack's duct tape party, and it was a hit!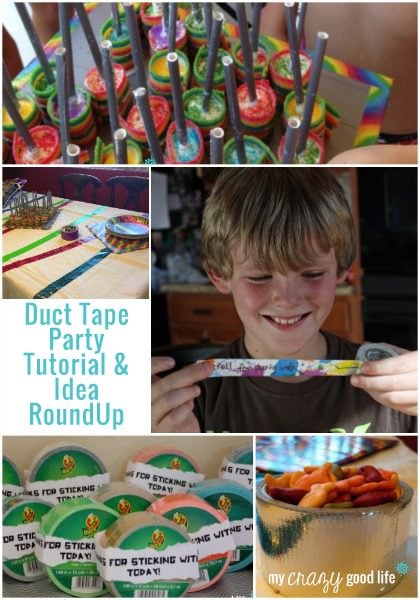 About 3 weeks before the party, Jack and I sent out these duct tape party invitations to all of his friends. They loved it, and said they were expecting something fun after last year's LEGO birthday invitations–I'm glad we were able to live up to everyone's expectations, but I'm a little nervous about next year!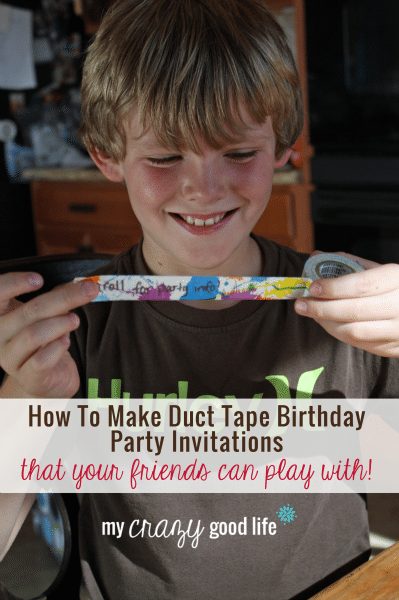 We had a blast with decorations! Jack and I used his favorites colors of duct tape to decorate a tablecloth for our table and then we made some duct tape party bowls!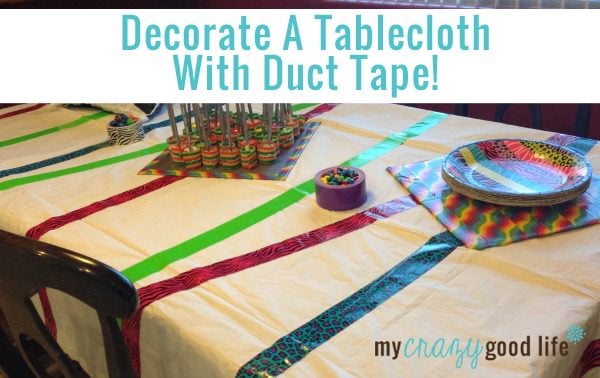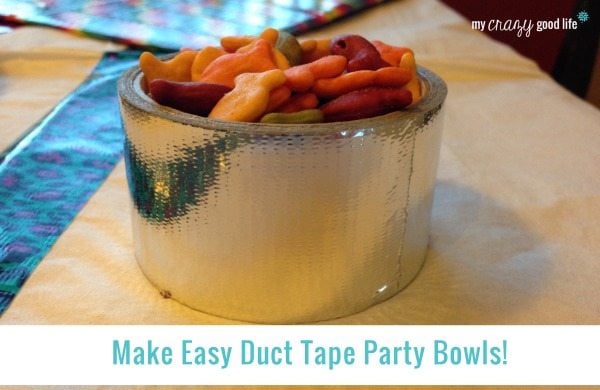 These bowls are so easy to make:

1. Cover one side of the duct tape roll with… duct tape!
2. Carefully stick a cupcake liner to the duct tape, making your bowl.
3. Slowly add snacks. The cupcake liner will flatten out a bit and hold all of your snacks in!
We thought about having craft tables so the kids could make duct tape crafts during the party, but when Jack  asked for a waterside jumping castle, we decided on one craft table with a few rolls of duct tape. The kids loved it and it was a great place for them to take a break from the excitement.
We made marshmallow pops that looked like mini rolls of duct tape, and the kids loved them! I liked not having to clean up cake from 20 kids :)
And we had some really fun duct tape party favors. Rolls of duct tape for each child who came, and a personalized can/bottle coozie for each child. That really helped us keep an eye on everyone's drink, and we didn't waste a bunch of soda and water!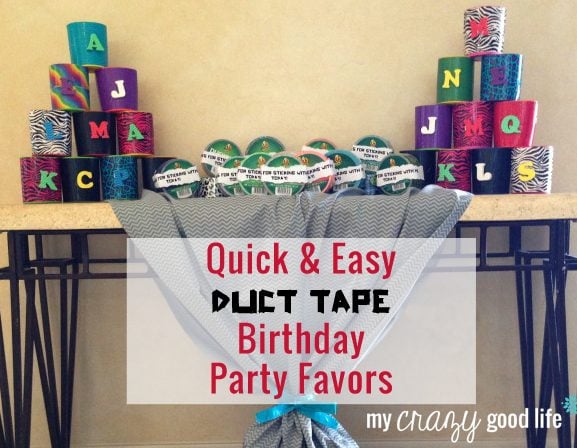 Some other fun tutorials I found online (and pinned to my duct tape party Pinterest board) were:
Belts, bowls, garland and duct tape party games from All For The Boys (see pin here)
Party horns and cupcake stand from Living Locturno (see pin here)
Cupcake toppers and pots/bowls from Craftionary (see pin here)