This site contains affiliate links. Please see Policies for more information.
For more craft tutorials, recipes and tips & tricks, subscribe to my newsletter!
We're in the middle of party preparation over here! I love that Jack and I can brainstorm about the party together – he definitely has more interest in this party than any other I've thrown for him! Today I wanted to share our duct tape party favors.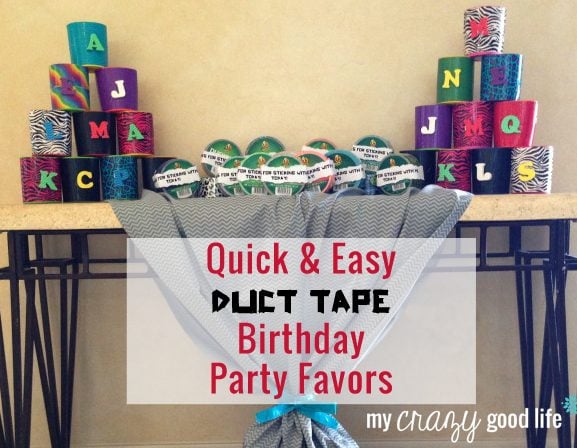 We began our party prep a few weeks ago with duct tape birthday party invitations and we have been hearing lots of fun feedback about them!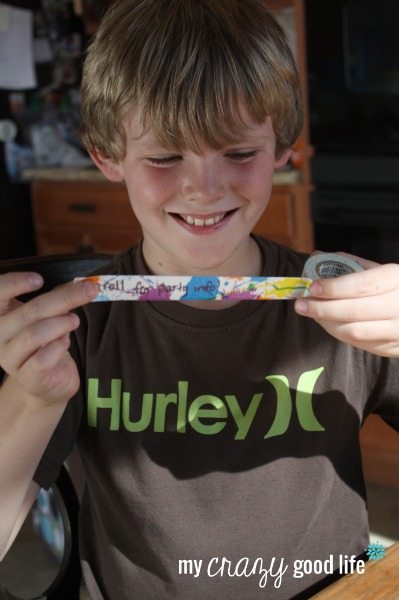 Tomorrow when we eat lunch each child will have their own coozie that Jack has personalized with duct tape and a foam letter representing their first name: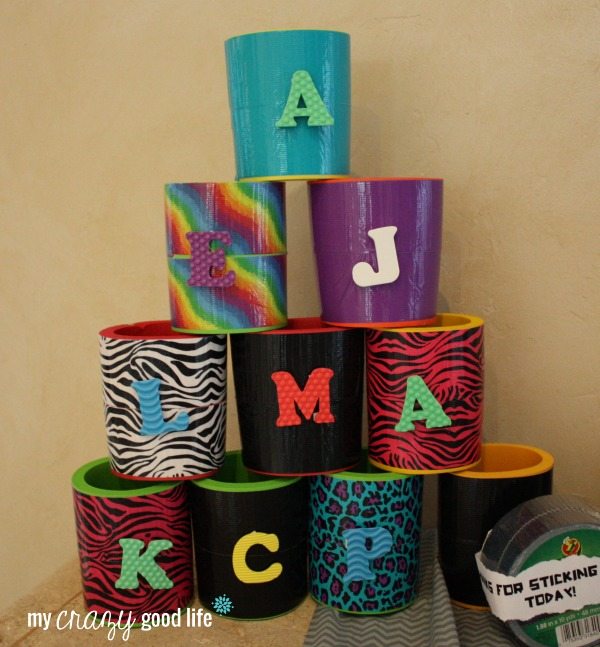 And at the end of the party they'll head home with a roll of Duck Brand duct tape (our favorite!) to make some of the fun crafts they saw at the party: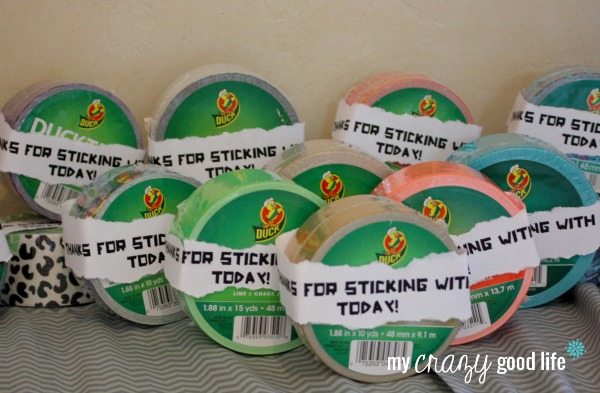 We purchased a roll for each of the kids and printed a message for them. Here's a link to what we printed if you'd like to use it.

After tearing out each message (because duct tape is made to be torn) I used a small piece of… you guessed it–duct tape to stick the message on.
Stay tuned for more fun duct tape party ideas!