This site contains affiliate links. Please see Policies for more information.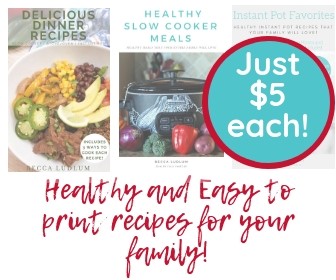 Welcome to Tween/Teen Tuesday here at My Crazy Good Life! Today I'm chatting about why we put an emphasis on college sports in our house. It's not quite because we're huge college sports fans, actually. It has to do with planning our kids' future.
___________________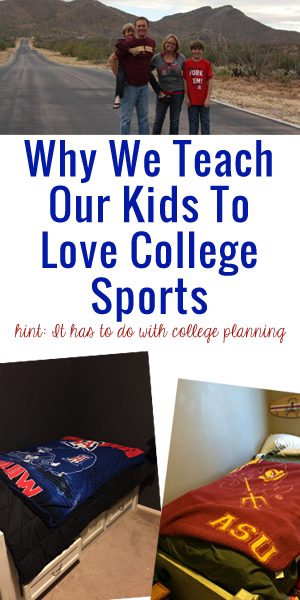 We have a fun rivalry in our house between two state schools.
Game days are pretty fun, but we find ways to pick on each other just about every day.
We have team cups for the family, and t-shirts galore.
The boys have team blankets on their beds.
One misspoken word might result in a jab at that person's choice of colleges.
And as I said, game days are just fun.
Are we huge college sports fanatics?
No.
But in the process of choosing sides and forming a bond with the school of their choice, something happened.
While we were watching the games or talking about the players on a team, my kids started saying, "when I go to college…"
Though we have always told the boys they'll be attending college, at some point they'll realize (like all kids) that they don't *have* to go. And even if they do go, they don't have to be excited about it.
So getting the boys excited about colleges is reinforcement. One tool of many to make sure they understand how important it is to have a college education.
I'm loving these words right now:
When I go to the University of Arizona…
When I go to Arizona State University…