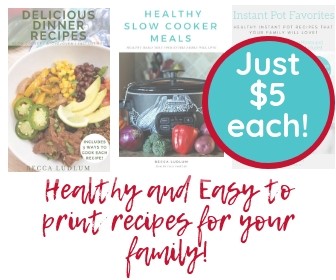 Welcome to Tween/Teen Tuesday at My Crazy Good Life! Today I'm sharing some of Jack's duct tape craft ideas and creations. Duct tape crafts are a huge hit among 7-11 year-olds right now! Jack's a lot craftier than his Mom, and I believe he and his best friend are keeping Duck Brand Duct Tape in business this year!
____________________________________
When visiting our home, be on the lookout for these two kids: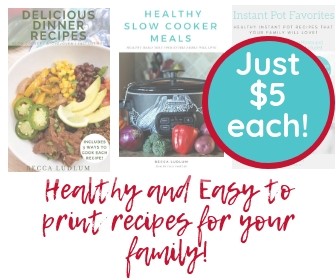 And don't ever stand still for too long.
Jack is in the middle of a duct tape obsession–he's making things I would never have thought of.
A duct tape catapult: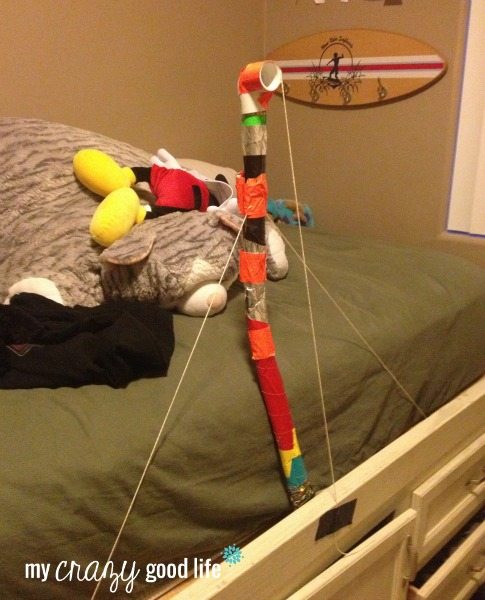 A dog collar for Gracie. She was very appreciative.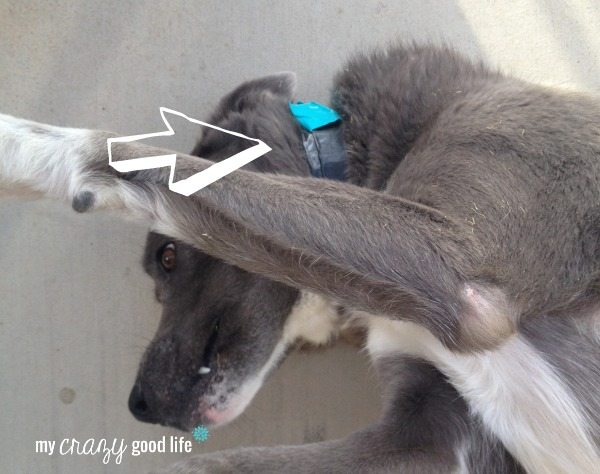 A marker for his water cup: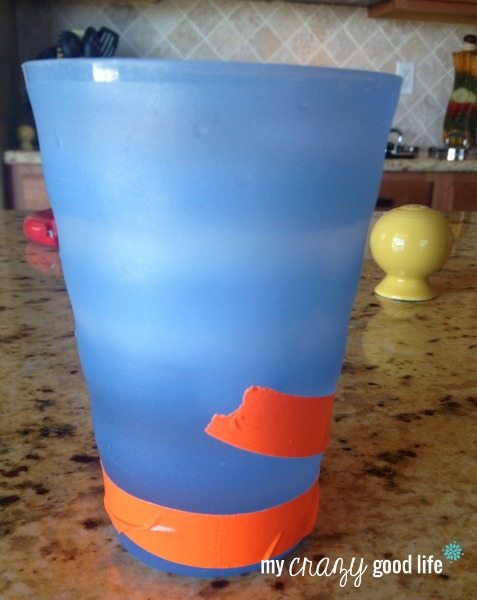 A tote bag (given to a friend as a gift):
A gift box for Michael's birthday: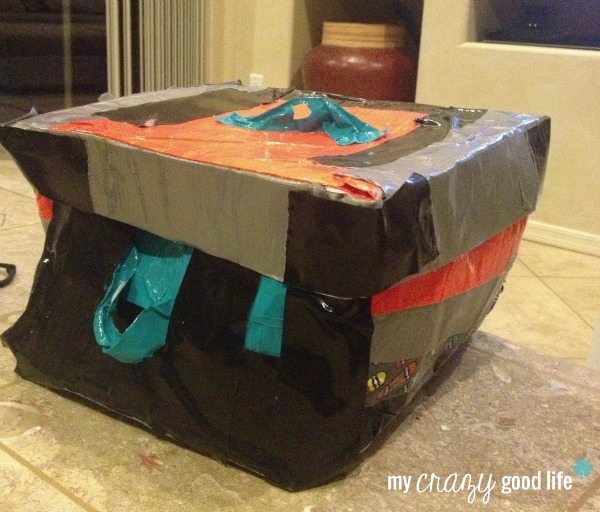 A go-kart. This is actually the 3rd go-kart they have made–the 4th is in progress right now: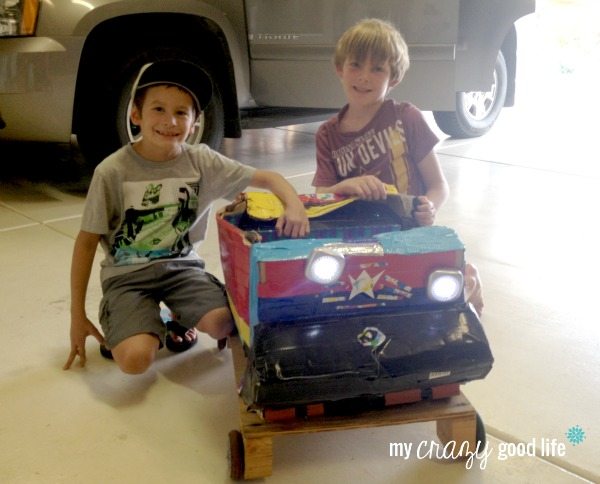 A hat (made by covering a hat with duct tape):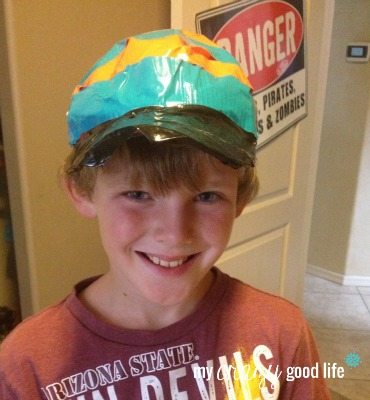 My favorite–his proclamation of love for his mama :)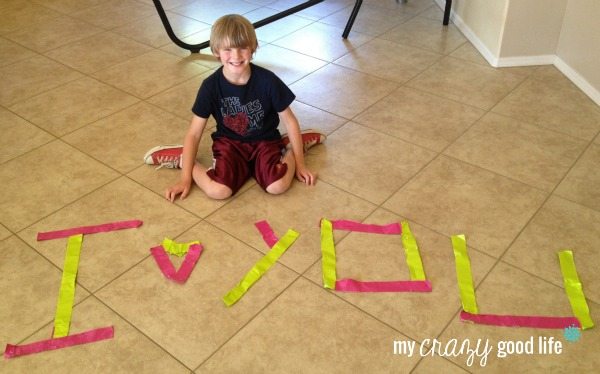 A net (to catch his brother, of course):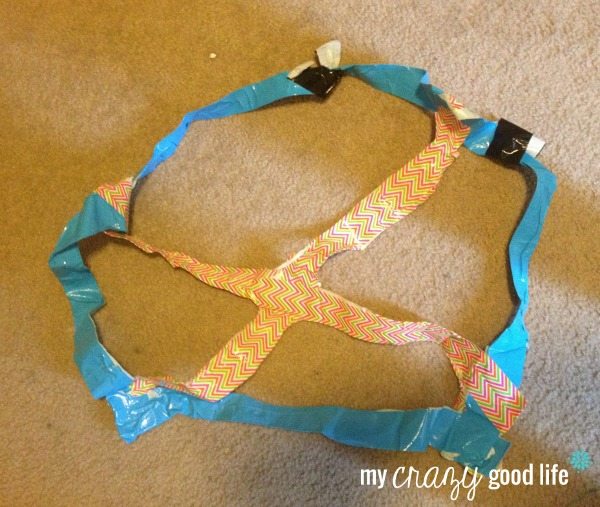 What duct tape lover's house is complete without a duct tape soap dispenser?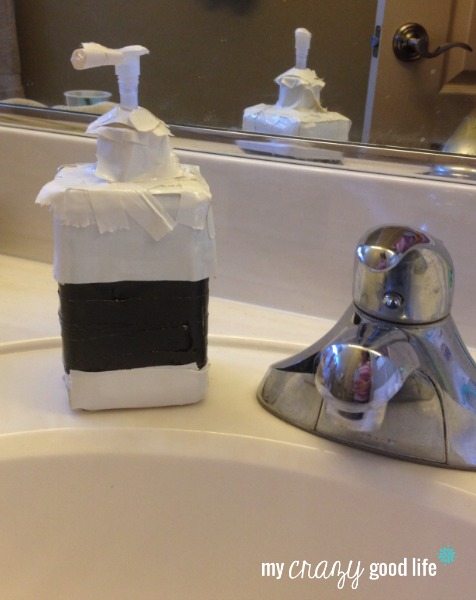 Last week Jack made a pouch for his lost tooth. There was a pocket up front and another pocket for the tooth fairy to leave his money in: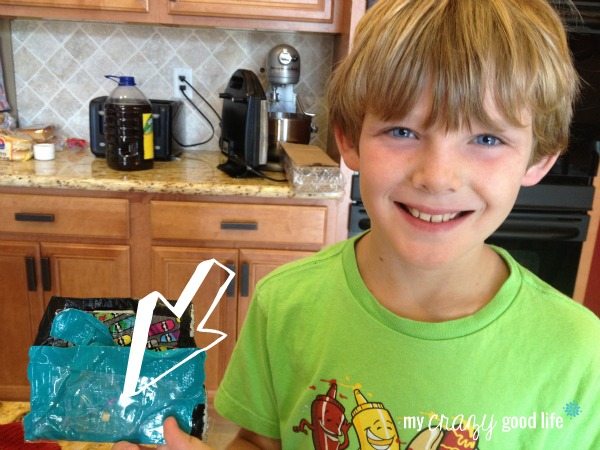 Another surprise for the dogs–a belt with compartments for dog bones: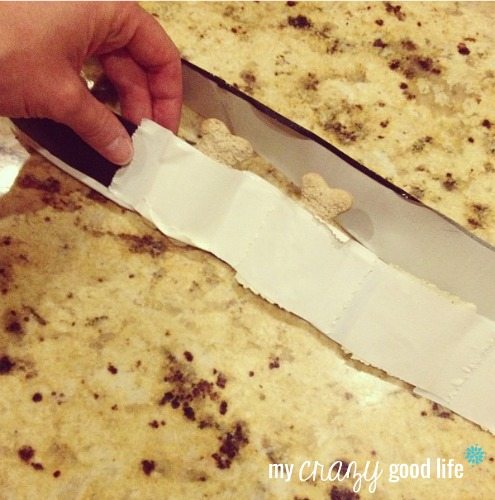 Here is one of his many wallets, with a coin pouch inside: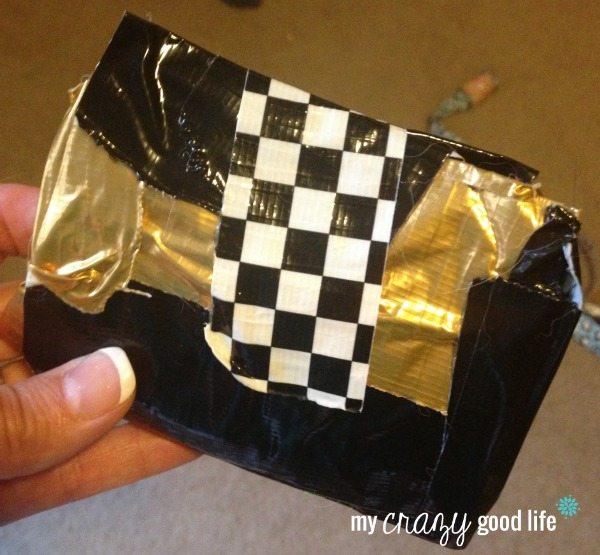 We have only had one duct tape mishap, though it was a doozy: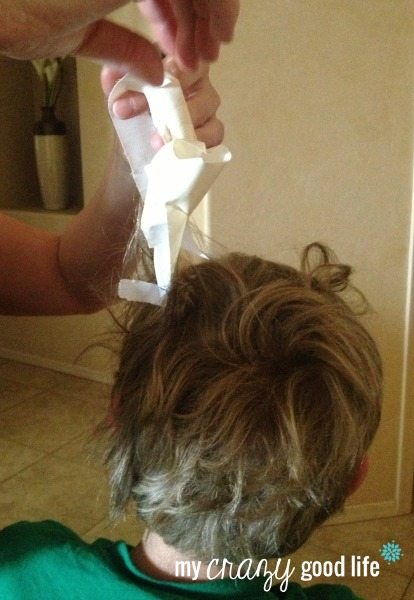 Jack just asked if he could increase his allowance (and chores) to he can save to finish his suit of armour. He has a chest plate completed so far: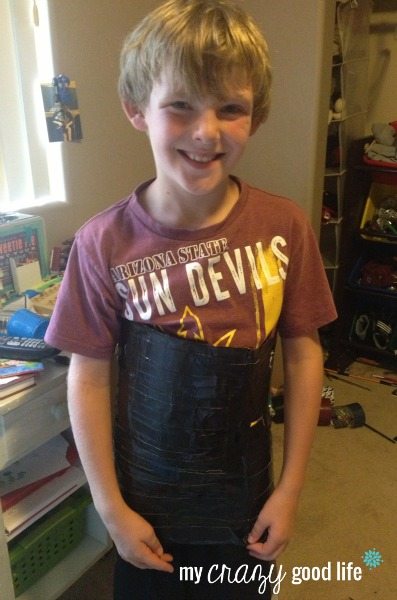 It's awesome to see his imagination soaring when he comes up with new creation ideas. When his friend Peyton comes to visit, they combine duct tape arsenals and move mountains together: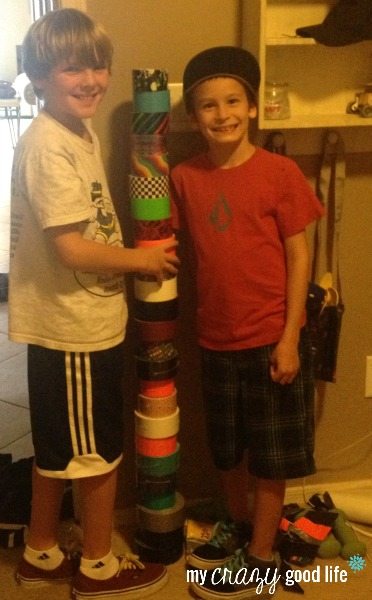 What is your tween making with duct tape?
0