This site contains affiliate links. Please see Policies for more information.
Are you ready to watch another fun episode of ABC's Dancing with the Stars tonight?
We'll be snacking on cake pops and wondering who will earn that coveted disco ball trophy at the end of the season!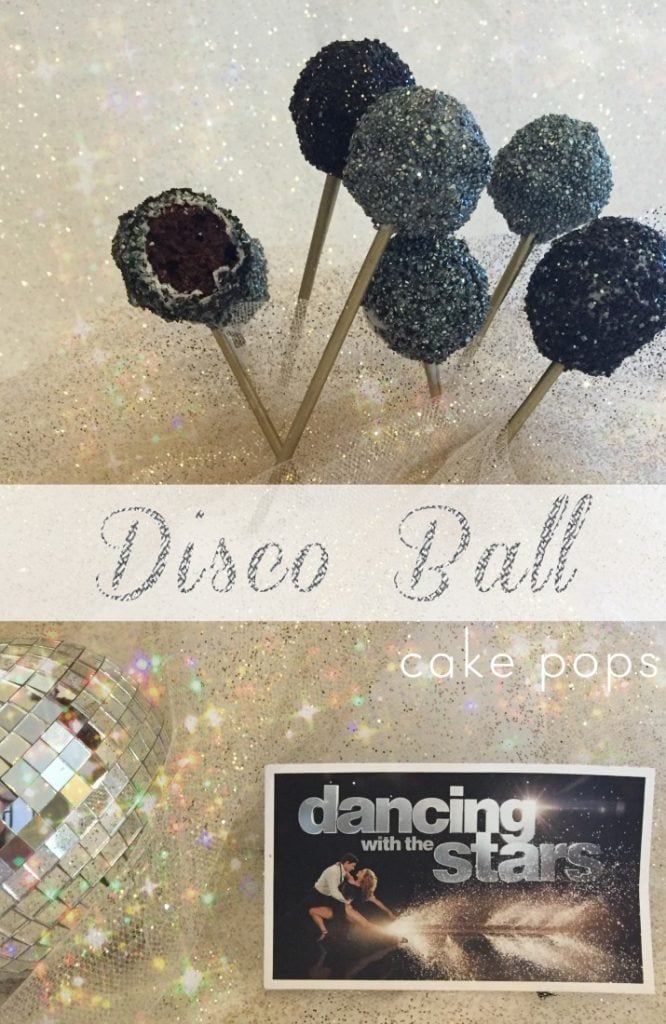 I used this tutorial to make my cake pops in a silicone mold. They were super easy, especially after making them  by hand a few years ago! My kids preferred these to the "real" ones, too. I used white melting chocolate and these Duff Goldman sprinkles–a mixture of the silver and black. The cake pop sticks were wrapped in gold washi tape.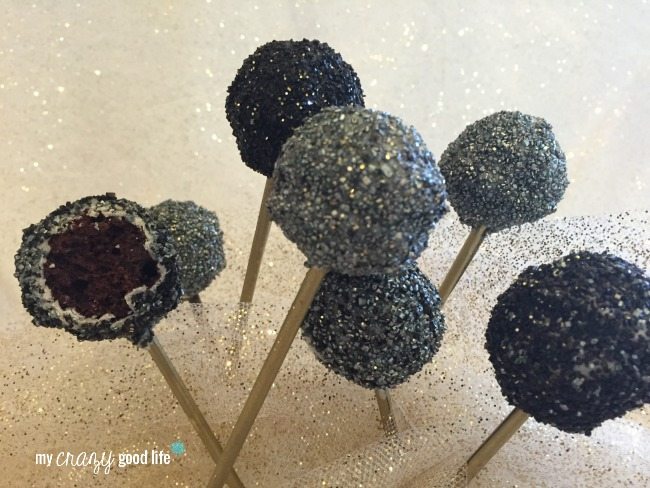 Cake Pop Tips
Poke a hole in the bottom of your cake ball with the stick. Dip the stick into melted chocolate and insert in the cake ball, then freeze for a few minutes before dipping. This makes the cake pops a little sturdier when you dip them in the heavy chocolate.
Freeze your cake pops (I stuck them in a foam block in the freezer so they wouldn't touch anything) for about 30 seconds after dipping and before applying sprinkles so the sprinkles don't drip.
After adding your sprinkles, stick your cake pops back in the freezer for an hour to harden. After the hour, transfer them to the fridge until you're ready to eat them.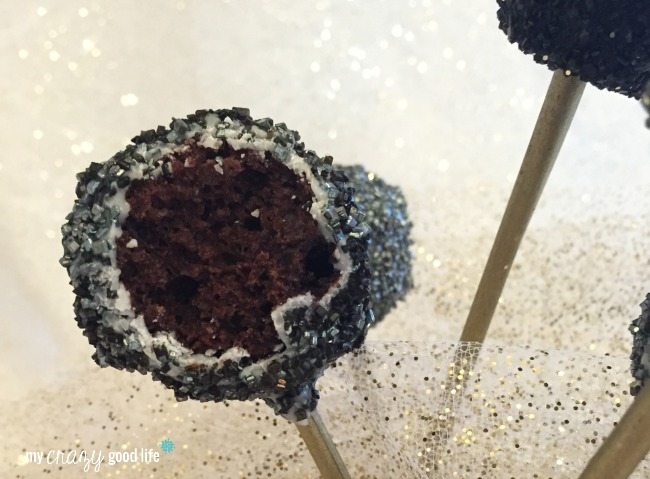 Have you ever made cake pops? What's your best tip?