Trader Joe's coconut bonbons are my favorite.
Well, anything coconut is usually my favorite, but these take the cake. Here's my coconut bonbons recipe–with blueberries.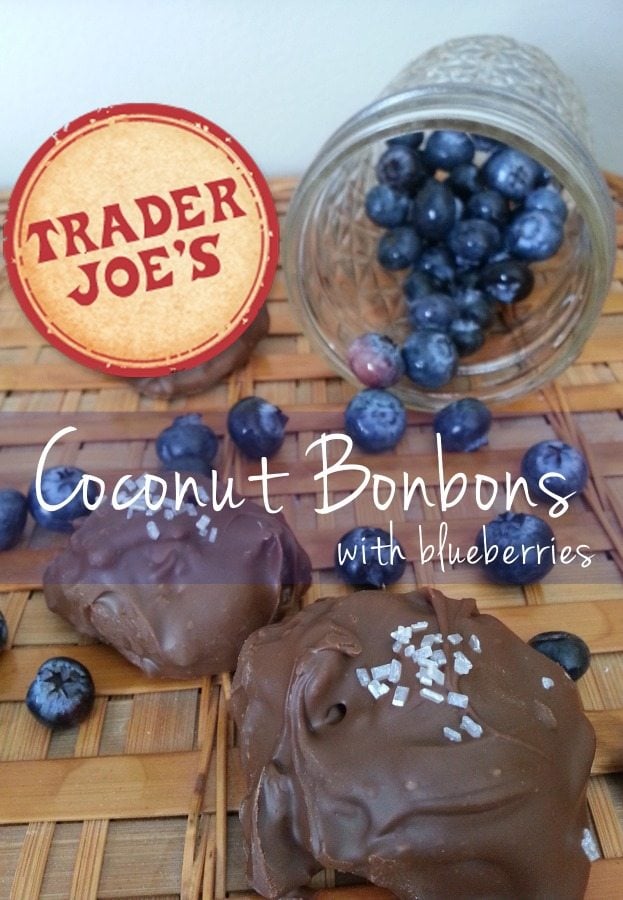 Ingredients
2 ½ cups unsweetened coconut, shredded
2 egg whites, lightly whisked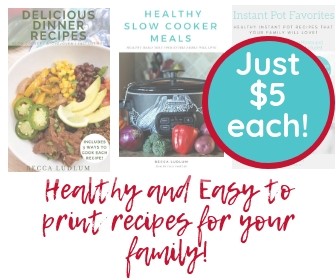 MY OTHER PROJECTS
½ cup granulated sugar
3 tsp vanilla
12 ounces semisweet chocolate
½ cup blueberries
¼ cup water
candy sprinkles (optional)
Directions
1. Preheat your oven to 350 degrees. Line a baking tray with parchment paper, or grease it with butter and flour.
2. Combine coconut, egg whites, sugar, and vanilla. Mix completely–you want your coconut to be covered evenly with sugar and egg white.
3. In a small saucepan combine blueberries and water, then cook over medium high heat for five minutes. Use a potato masher to press blueberries, and cook an additional five minutes on very low heat. Spoon two to three tablespoons of the liquid and berry puree into the bowl of coconut.
4. Mix the entire coconut combination well, so that all your coconut is dyed a nice shade of purple and the blueberries are throughout the mixture.
5. Spoon coconut mixture onto the baking tray, taking care to shape them into tiny balls. Each one should only be about a tablespoon of mixture. Bake for 10-12 minutes.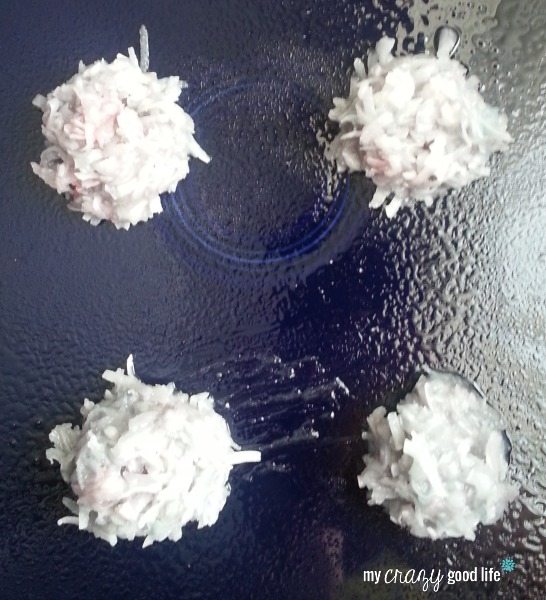 6. Remove bonbons from the oven and allow to cool completely (it keeps them from falling apart).
7. Melt the chocolate in a double stove warmer or in the microwave. Once your bonbons have cooled, roll them in the melted chocolate until they are completely covered and then transfer to a sheet of parchment paper. Sprinkle some crystal candy sprinkles or shredded coconut over the top and let them harden.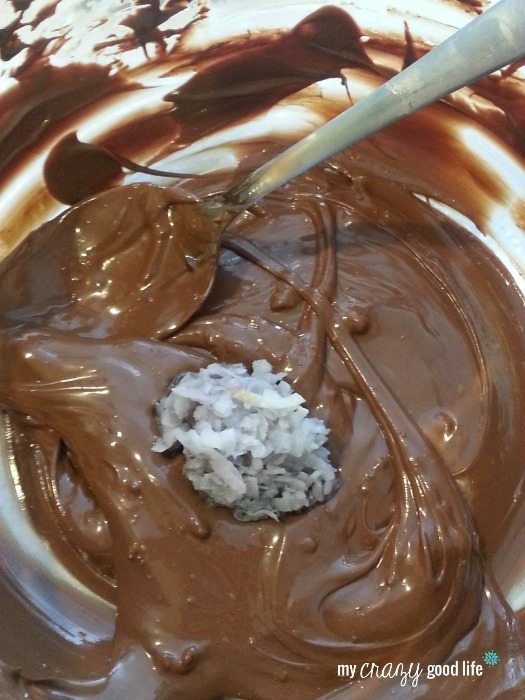 Enjoy!