The 21 Day Fix is a great way to keep track of what you're eating, and keep balanced meals on your table. Even if you're not in the 21 Day Fix program, you can benefit from the whole foods these 21 Day Fix recipes require. Click here to print a free 21 Day Fix Meal Tracker to help you stay on task!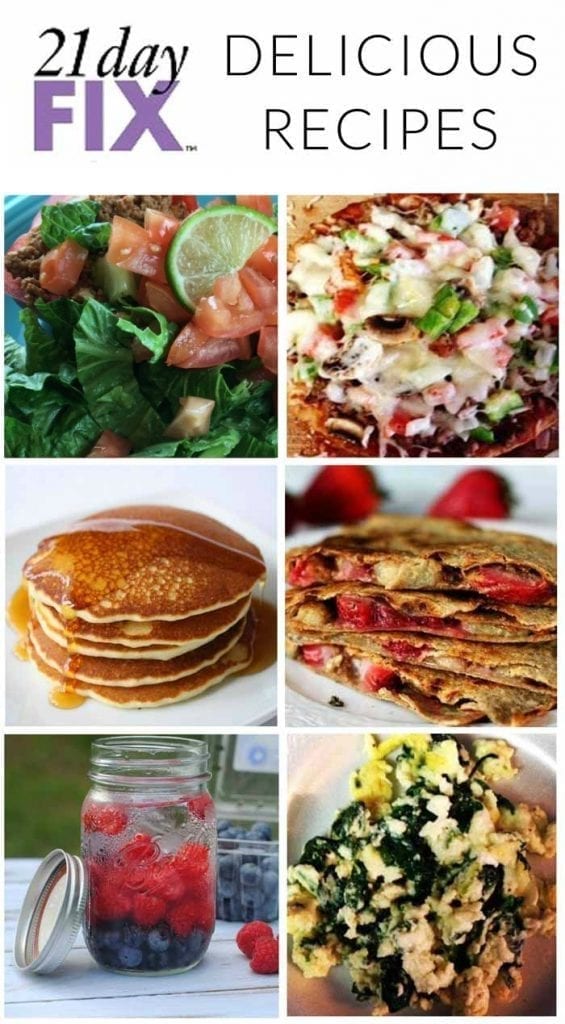 If no container information is added to the recipe, I made an educated guess in parentheses after the link.
Zoodles are an amazing way to get your greens in on the 21 Day Fix! Learn more about them here:
Let's start out with water–remember flavored water is free! Here's an easy recipe from Desert Chica for Blueberry & Strawberry water H2O.
21 Day Fix Tacos in Bell Peppers
Black bean coconut brownies (they're SO delicious! 1 brownie = 1 yellow container treat swap)
Instant Pot Apple Cinnamon Oatmeal Cups
Chicken & Veggie Stir-Fry with Brown Rice
Broccoli and Cheese Stuffed Chicken (1/2 piece of chicken = 1 red, .25 green, 1 blue)
Chocolate Shakeology Protein Pancakes (Just the pancakes = 2 purple, 1 yellow, 1.5 red. Baking powder isn't 21 Day Fix approved–you'll have to decide if you want to use that ingredient)
You might also be interested in these 21 Day Fix tools and recipes:
Save
3