This site contains affiliate links. Please see Policies for more information.
Forgot to move the elf again? It's ok, it happens to the best of us. We have been loving our Elf on the Shelf for about four years now, and I've forgotten to move him several times! I try and avoid this at all costs so I've come up with a few ways to avoid forgetting to move the elf.
I have a few ways I've been remembering to move him this year, and I haven't missed a day. Let's not talk about how he has only been visiting for a week ;)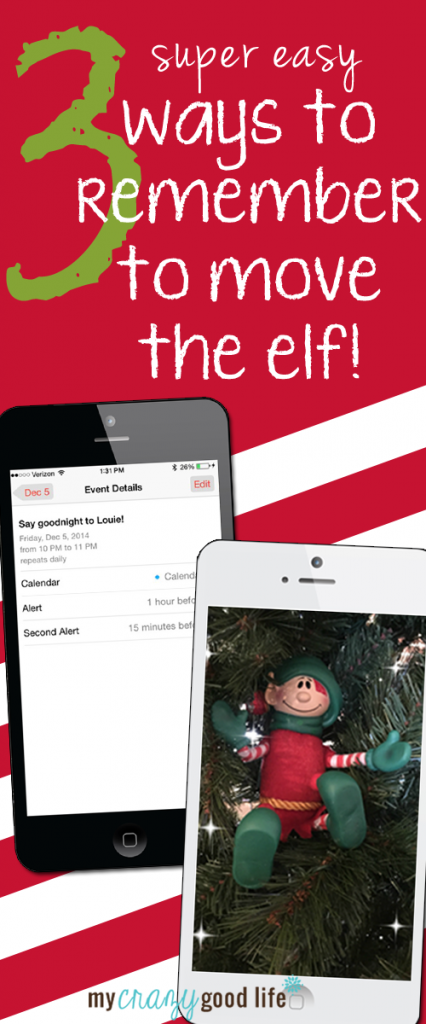 No More 'Forgot to Move the Elf' Panic:
Now that we have a house full of Elf on the Shelf non-believers we still get Louie out every year. Here's why. If you don't have an Elf on the Shelf of your own yet you should get one. They're so much fun. Even as adults it's a great tradition. You can enjoy Elf on the Shelf with kids of all ages, don't worry, just because you forgot to move the elf a time or two doesn't mean you have to give up!
Make a picture of the elf… your elf… any elf your home or lock screen.
We all look at our phones right before heading to bed, and this is a great way to remind yourself. If you feel like you're getting used to the picture, take a different picture of your elf and switch it up a little. I'll make the first one super easy for you. Click this picture once to make it full-size, then save it: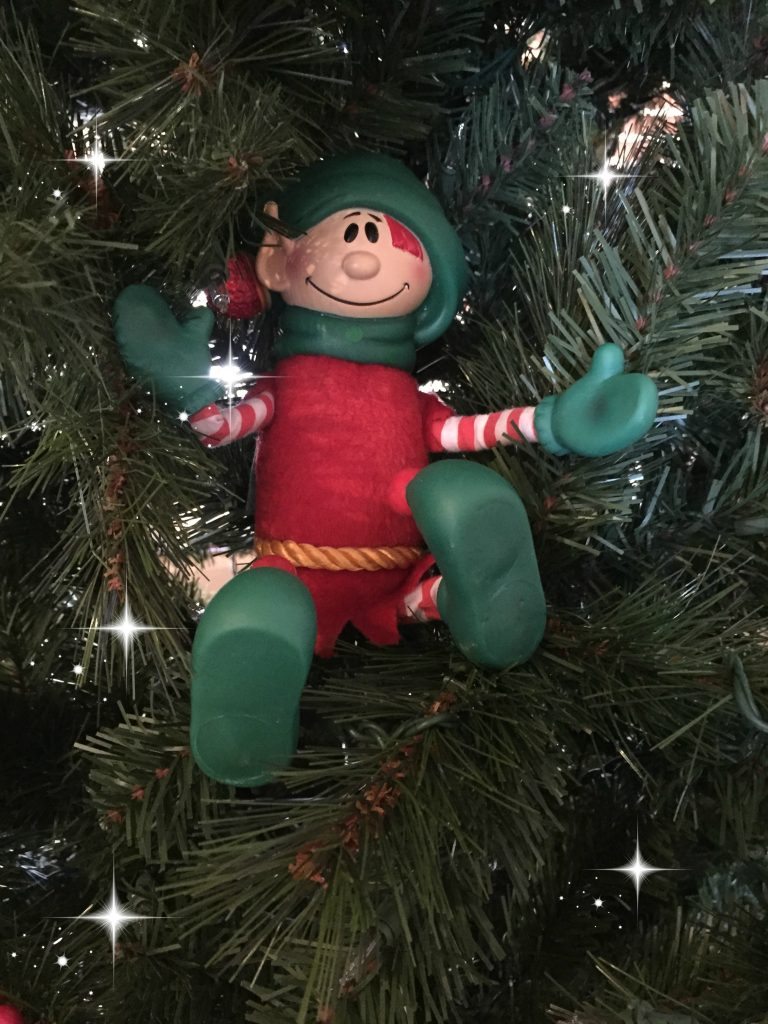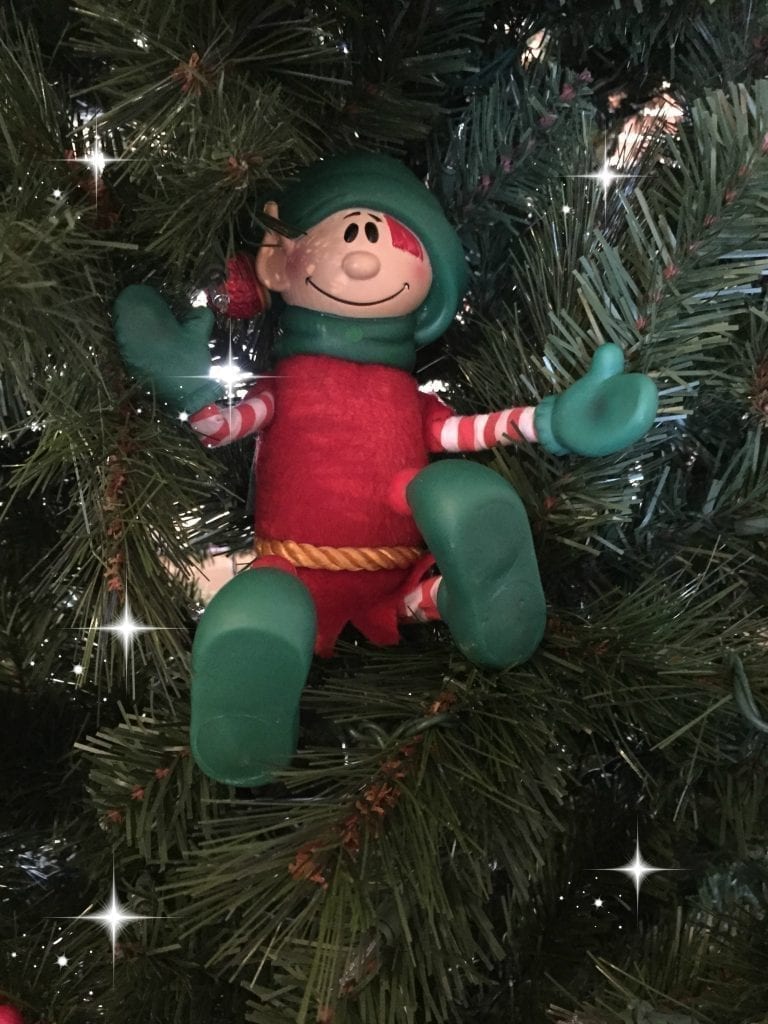 Set a date!
No, not one of those reminder apps–I think they're too easy to dismiss. You'll want the calendar app on your smartphone.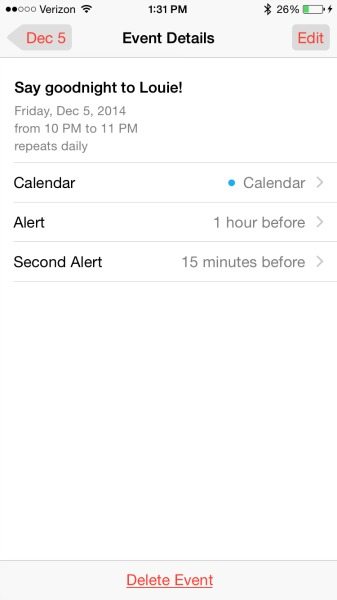 On an iPhone, here's what you'll do:
Open your Calendar app and click the + sign in the top right corner.
Add a title to your event, but you probably don't want to say, "Move the elf." What if your little one sees it?
Have the event start around the time you head to bed every night.
Set alerts! I have mine set for 1 hour before and 15 minutes before–that's three reminders you'll get every night!
Repeat: Every Day! You'll have to go in and delete the event on Christmas after your elf goes home.
Tag a Buddy to Help!
These tips will help you remember, but you'll get double the memory if you tag a friend to help you. Text your Elf Buddy when you remember at night to make sure they have moved the elf. Ask that they do the same for you. This has saved me already this year! We all know that at some point or another we'll be the one who forgot to move the elf. If you have a buddy at least there's a chance you'll have someone to help you come up with a reason WHY he wasn't moved!
Click here for more fun (and kind of naughty) Elf on the Shelf ideas!