This site contains affiliate links. Please see Policies for more information.
Every now and then I get the urge to test my craftiness. These DIY birthday candles are the perfect project for an afternoon of fun and crafting. The best kinds of crafts are ones that you can make use of later! DIY birthday candles make a great addition to any gift basket or as a pretty hostess gift during the holidays! Brighten up any room with these delightful candles. They're whimsical, long burning, and easy to make.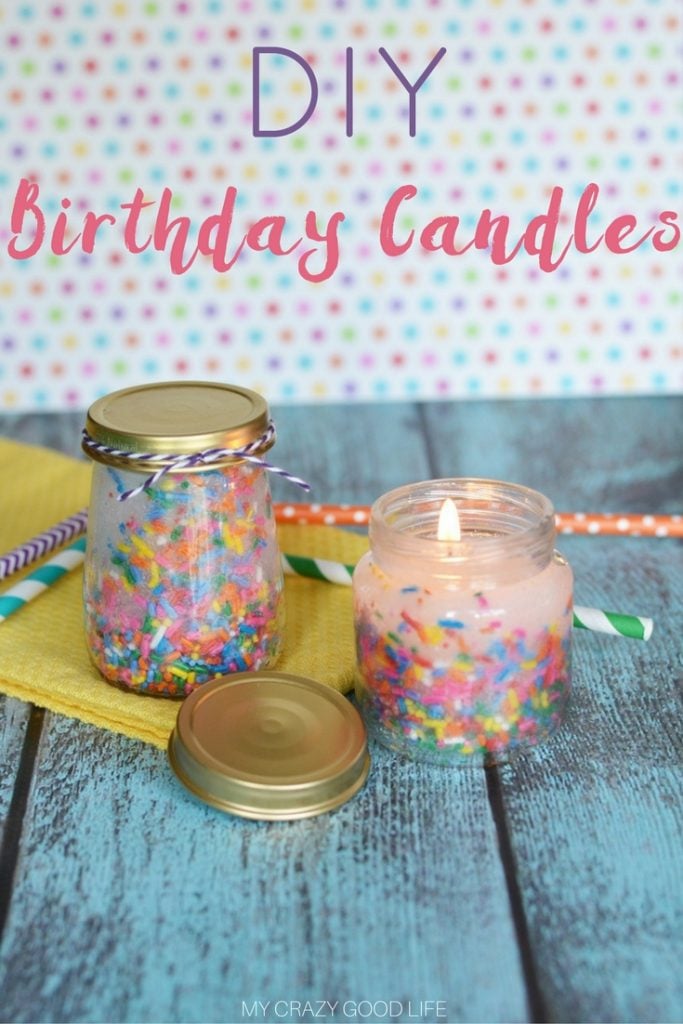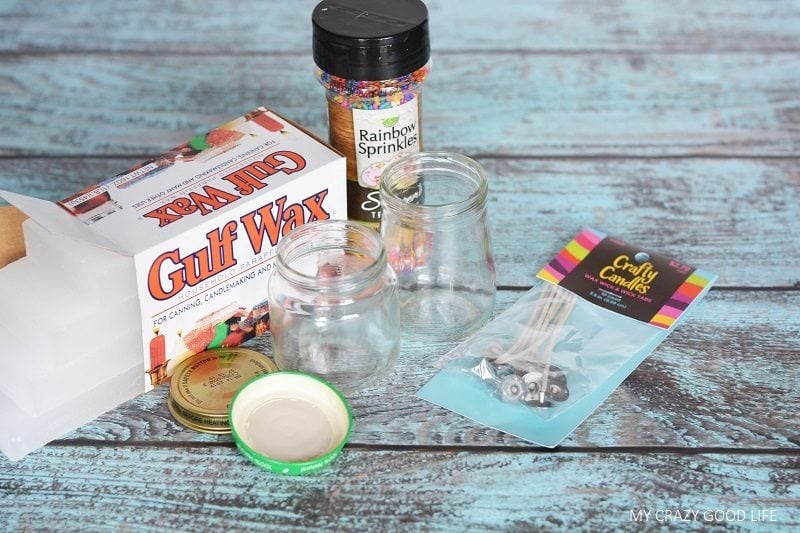 Materials for Making DIY Birthday Candles: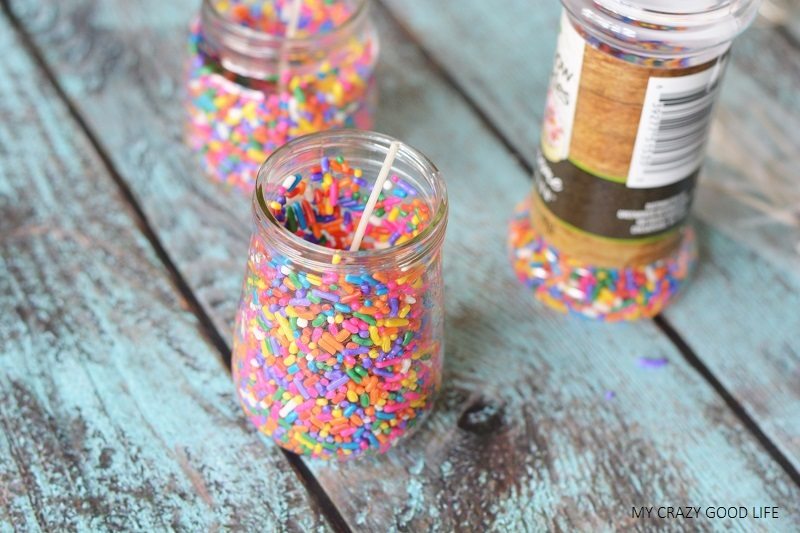 Directions for Making DIY Birthday Candles:
Wash and dry the baby food jars and remove all labels.
Place newspaper or a paper bag onto a surface to protect it.
Use spray paint to cover the lids. Let dry completely.
Use a hot glue gun to glue the wick to the bottom of the empty jar. Use a paint brush to brush a light coating of corn syrup on the inside walls and bottom of the jar.
Pour sprinkles into the jar and spin around to coat the walls evenly.
Place 2 bricks of wax into a saucepan. On medium heat and stirring constantly, melt wax. Remove from heat and stir in 30 drops of essential oils. Mix well.
Pour wax into your jar. The sprinkles will begin to fall to the bottom, but eventually stop. When completely set, trim wick. Add lid and tie with twine.