This site contains affiliate links. Please see Policies for more information.
Have you seen the gorgeous reverse canvas signs that are all over the internet and the crafting world? Wondering how you can make a reverse canvas sign at home? Learning how to make a reverse canvas sign is quick and easy. Here's a photo tutorial that covers all the steps from start to finish!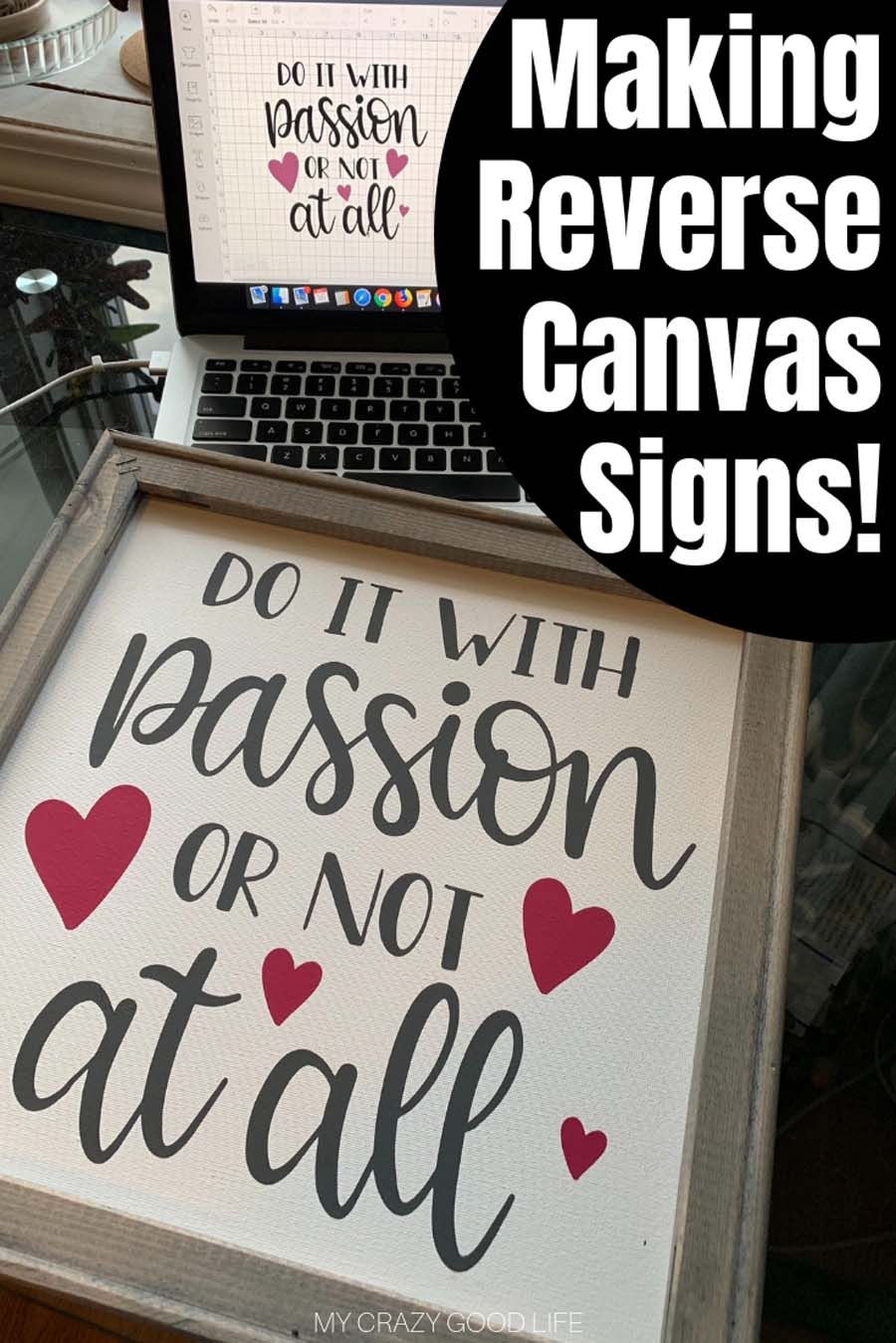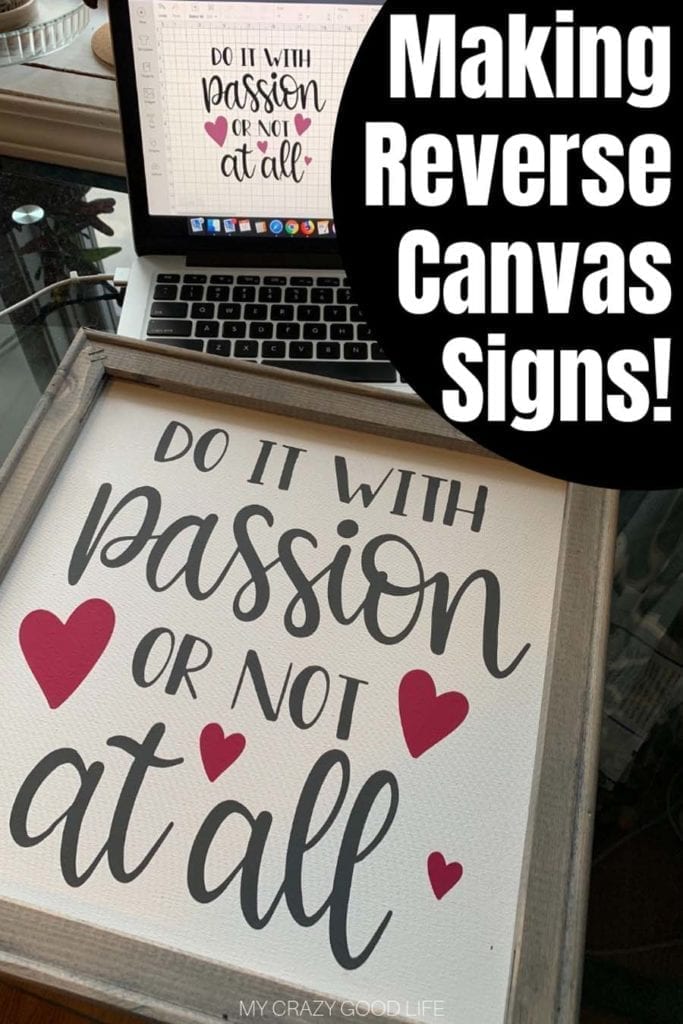 First you'll need to make a reverse canvas.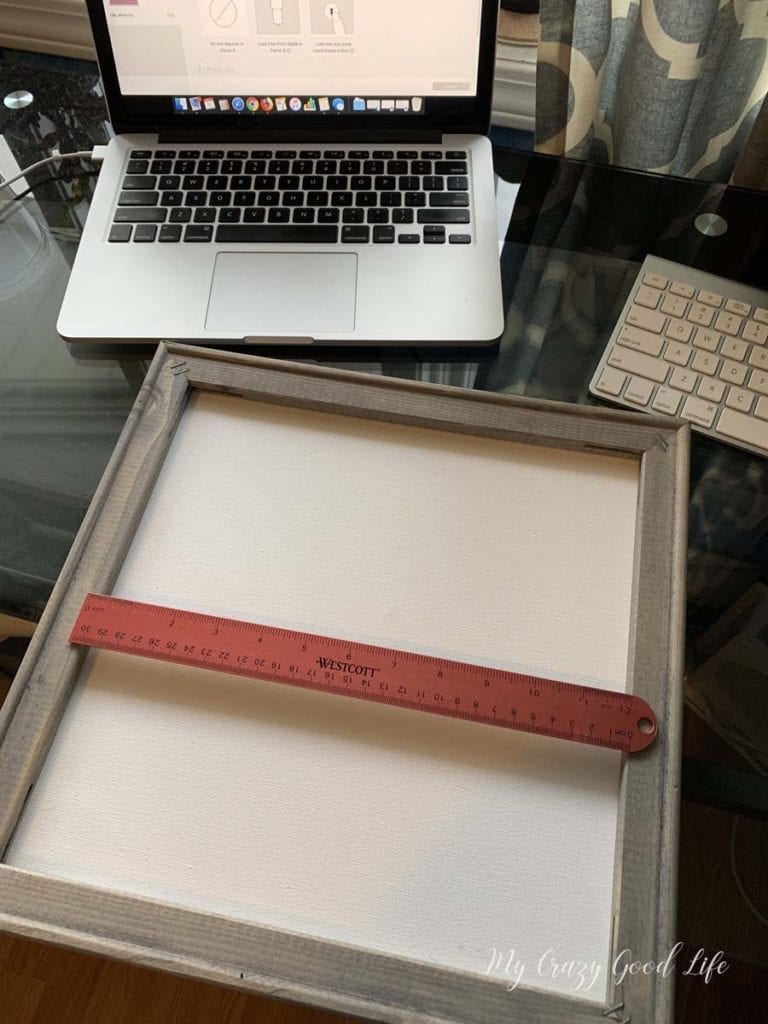 Products used to make a Reverse Canvas Sign:
Amazon Shopping Links:
I love shopping on Amazon because I can have most of my supplies delivered in two days. Here are some links to products that I used for this project that you can shop for online:
Cricut.com Shopping Links:
Next up you'll need to decide on or create a design.
Love SVG has tons of amazing designs that you can use to make your very own reverse canvas sign. Just choose one that suits your fancy and upload it to Design Space for Cricut.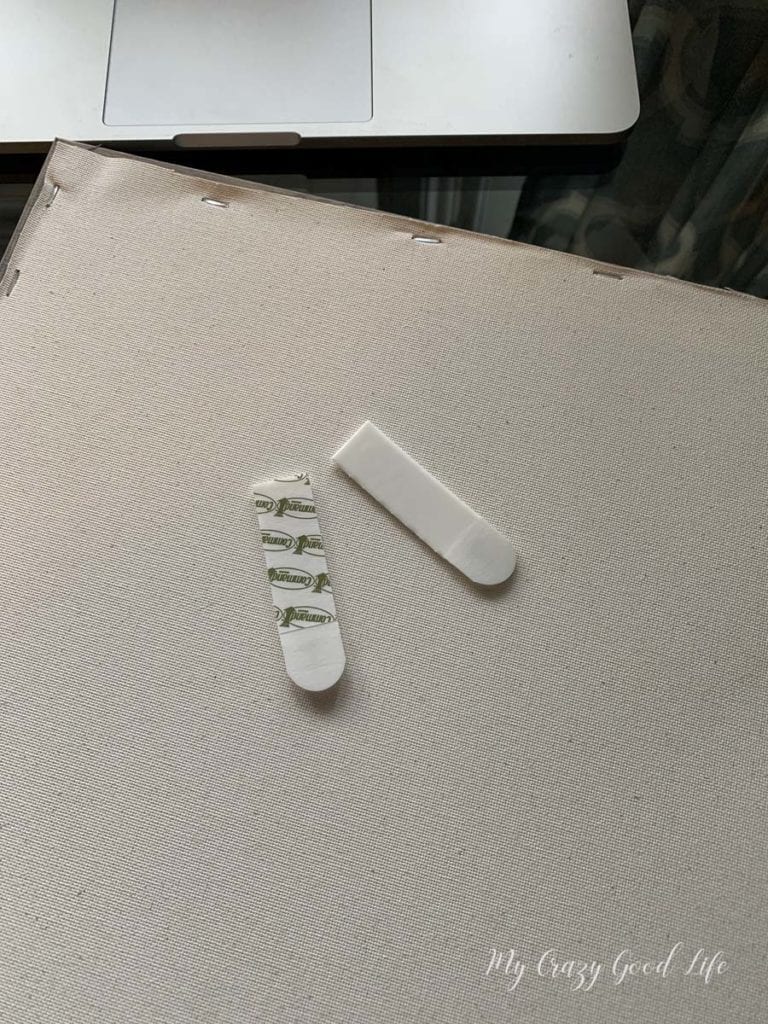 Once you have your design uploaded you'll need to size it to fit. I usually double check and re-measure my canvas to be sure. My design this time was a little more than 10 x 10 inches.
Next we need to click "make it" and be sure to turn on mirror since we are using heat transfer vinyl which is cut in reverse!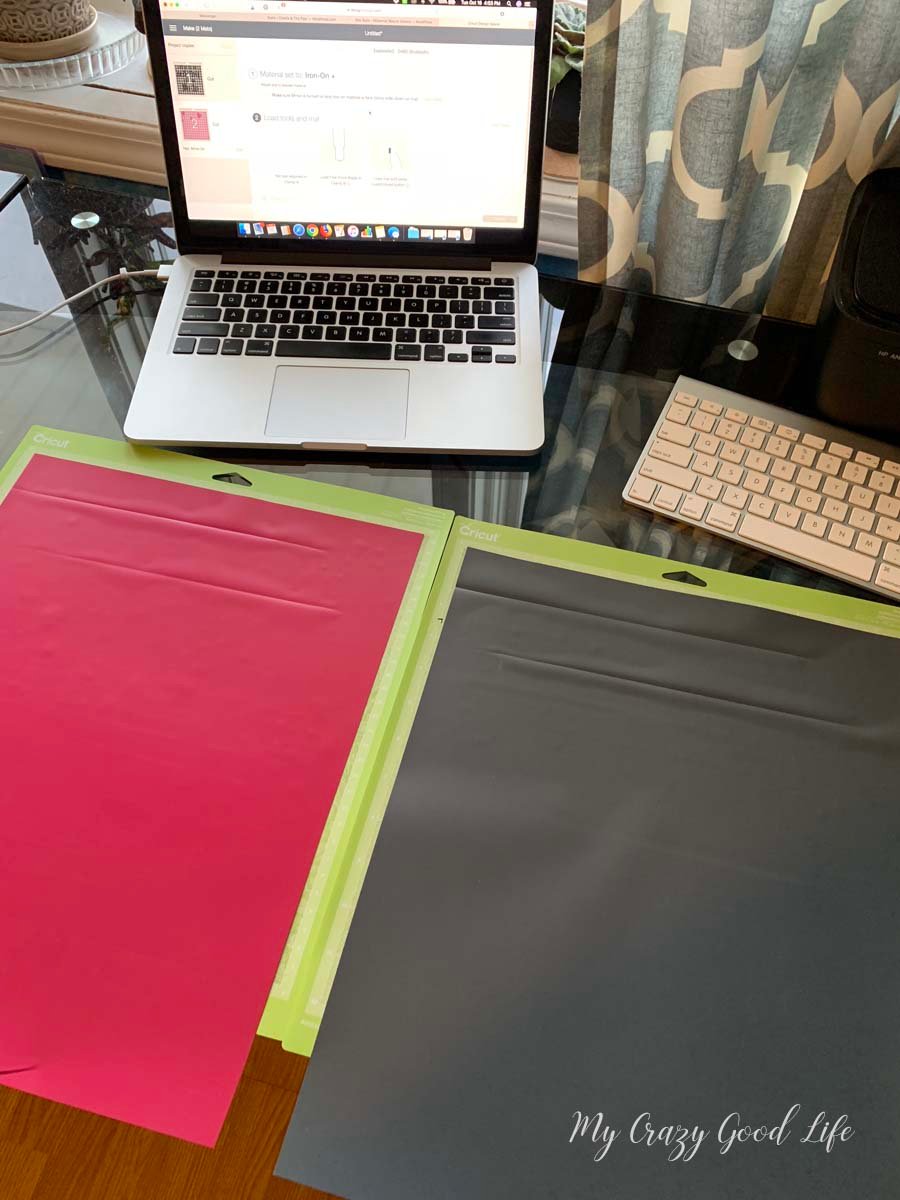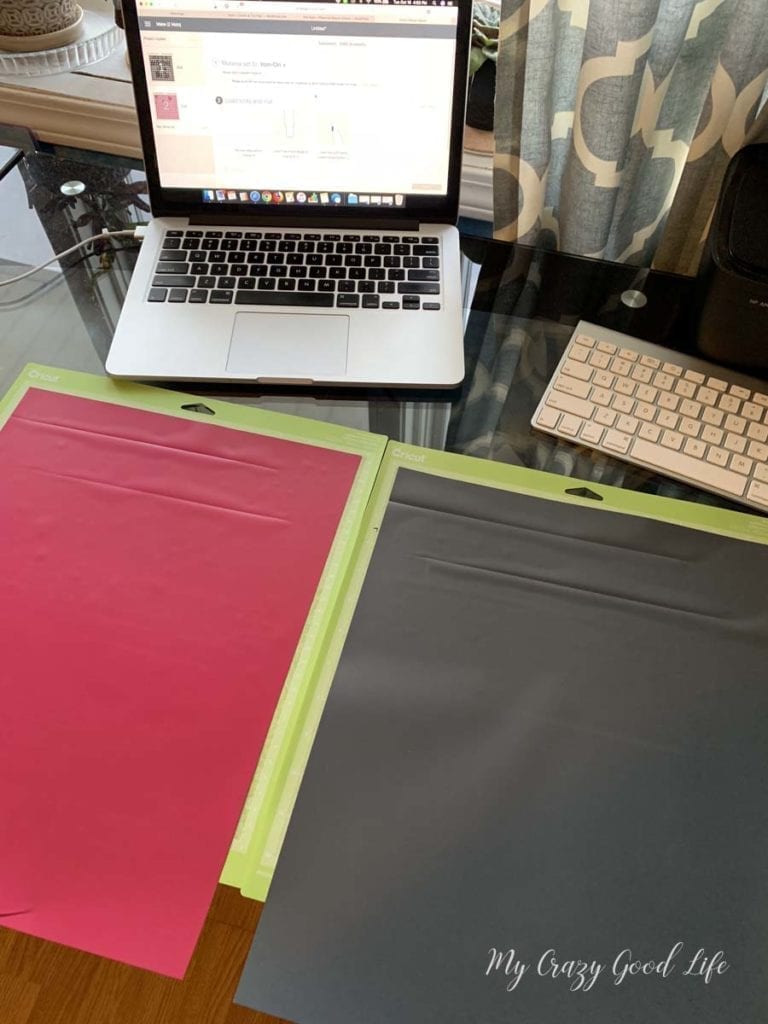 Prep your mats and cut your design.
Now we are ready to attach our hardware for hanging the sign while the design is cutting!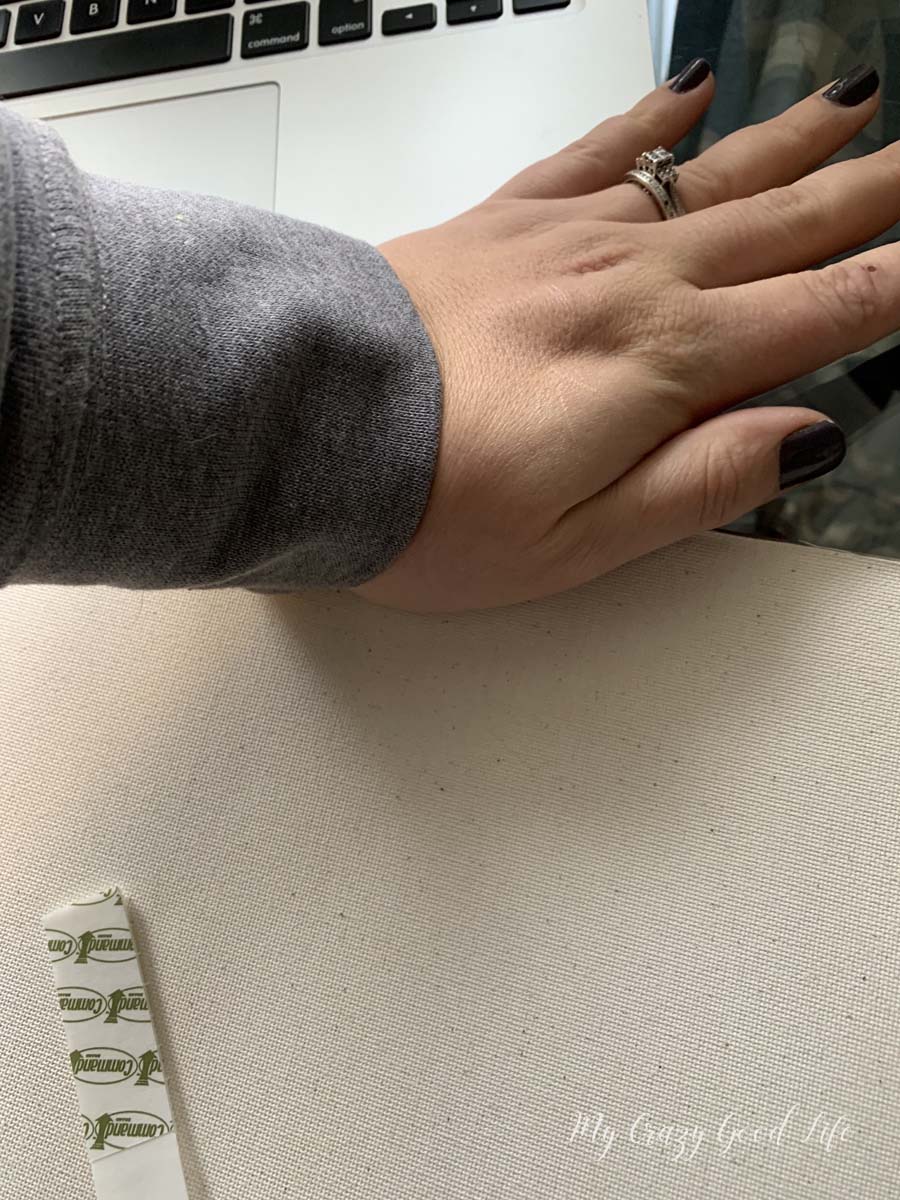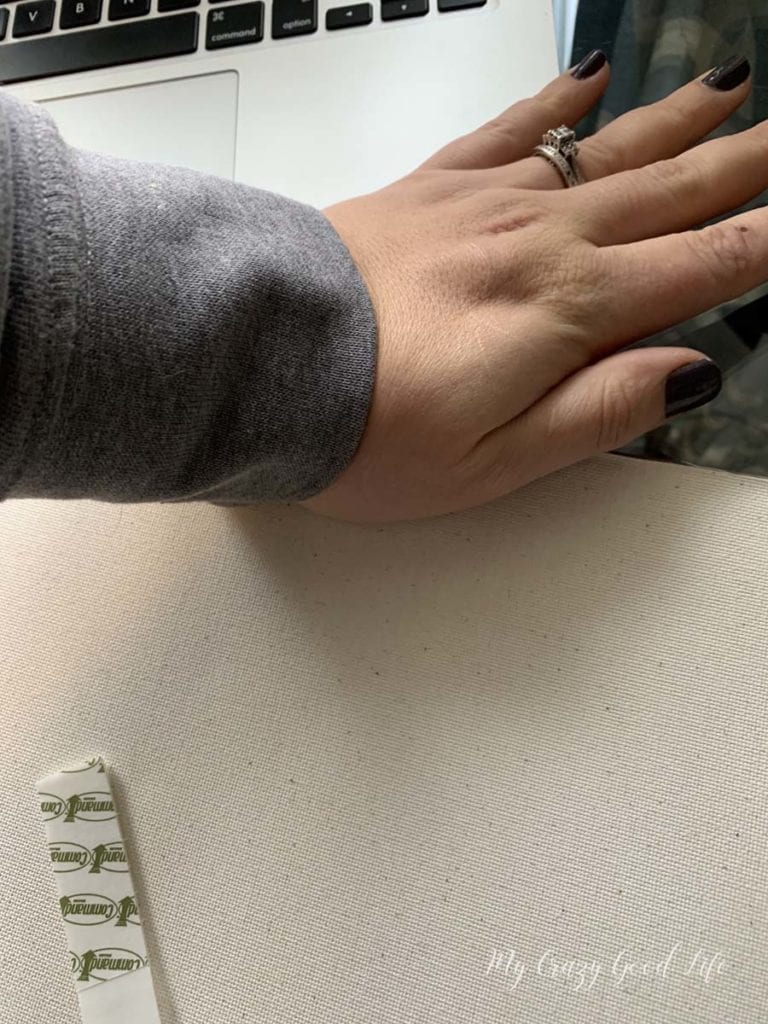 Finally we can iron on the vinyl! I'm doing my quote portion first and adding in the hearts afterwards.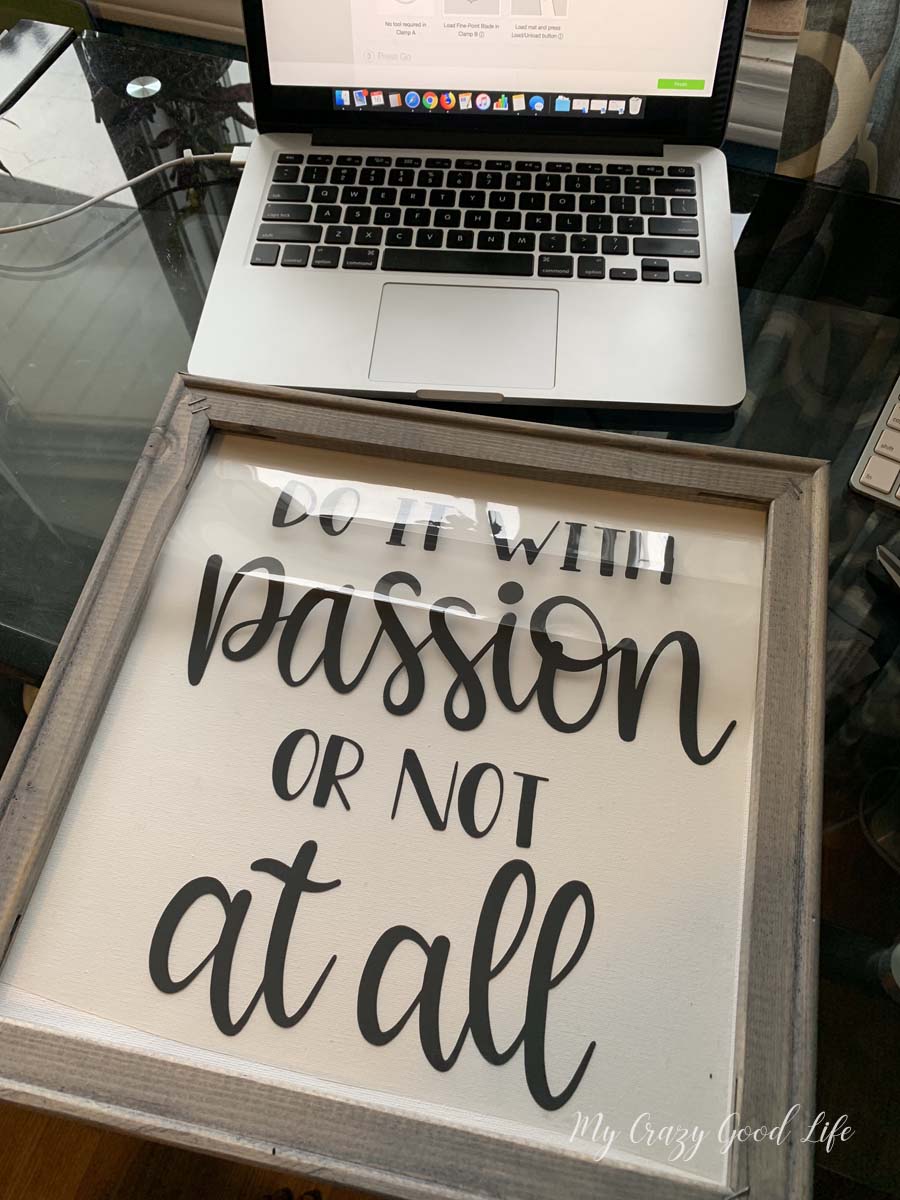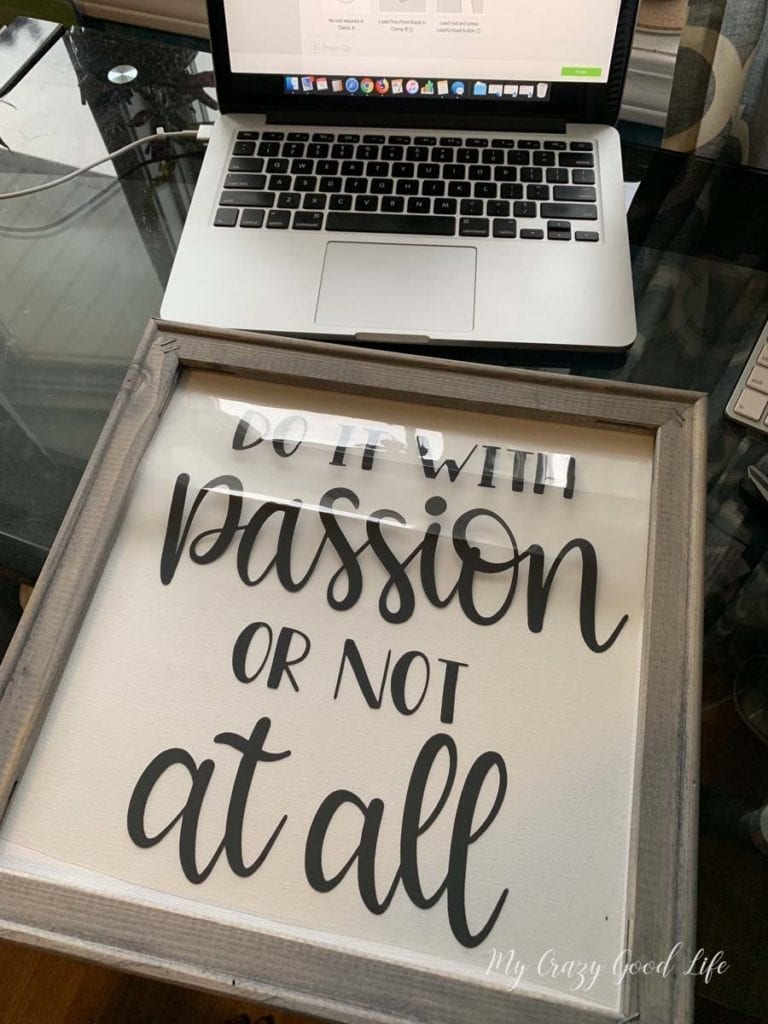 The temperature of your iron is completely dependent on the vinyl you're using. Check the manufacturer's notes for the optimal temperature of your vinyl.
I always iron on once to remove the backing on the HTV and then a second time with a teflon sheet or a piece of parchment paper.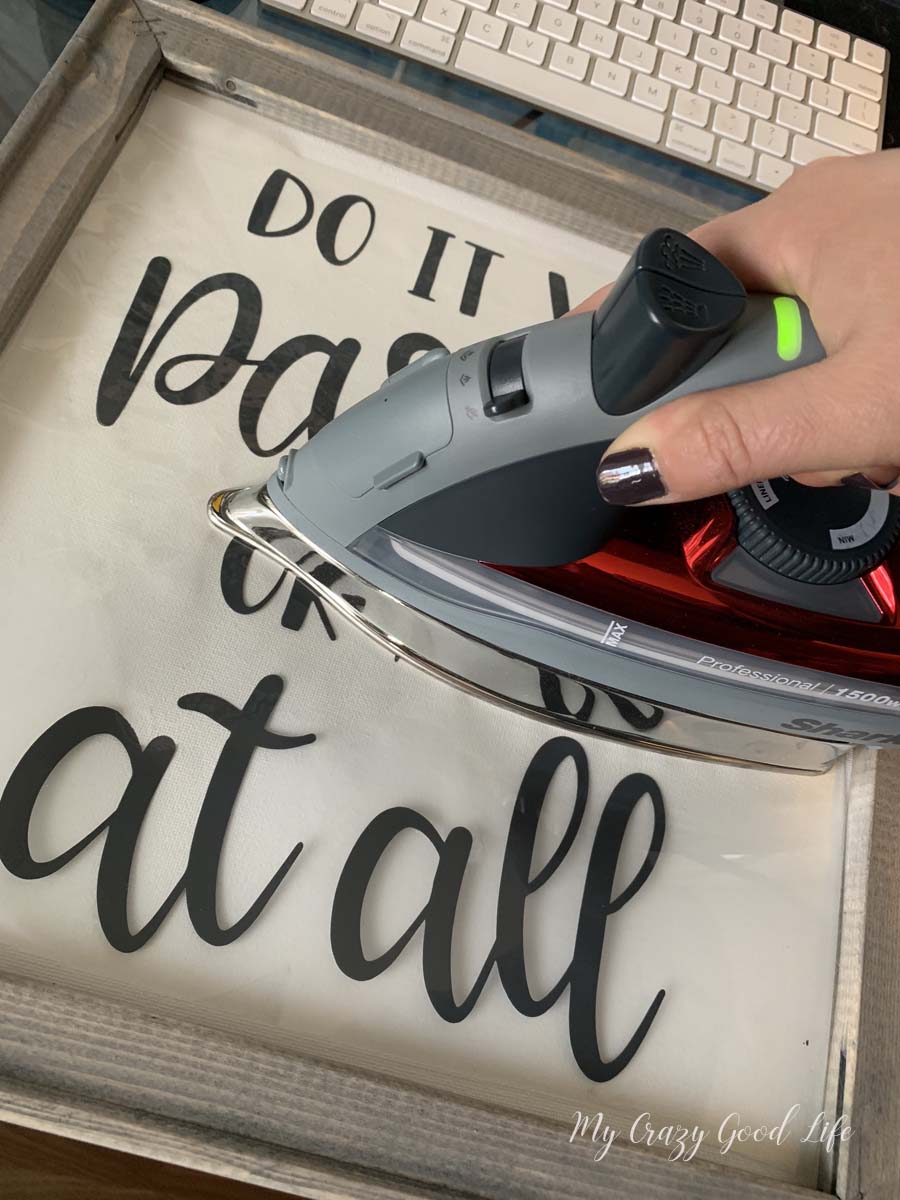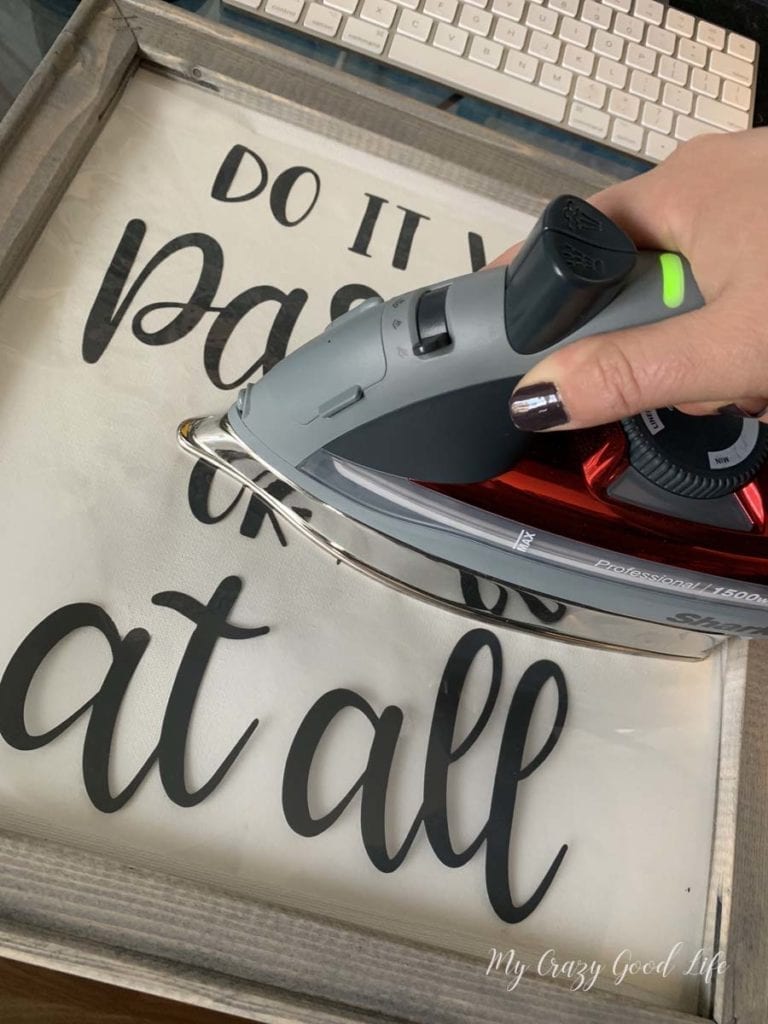 Now we'll add in the pop of color with our hearts!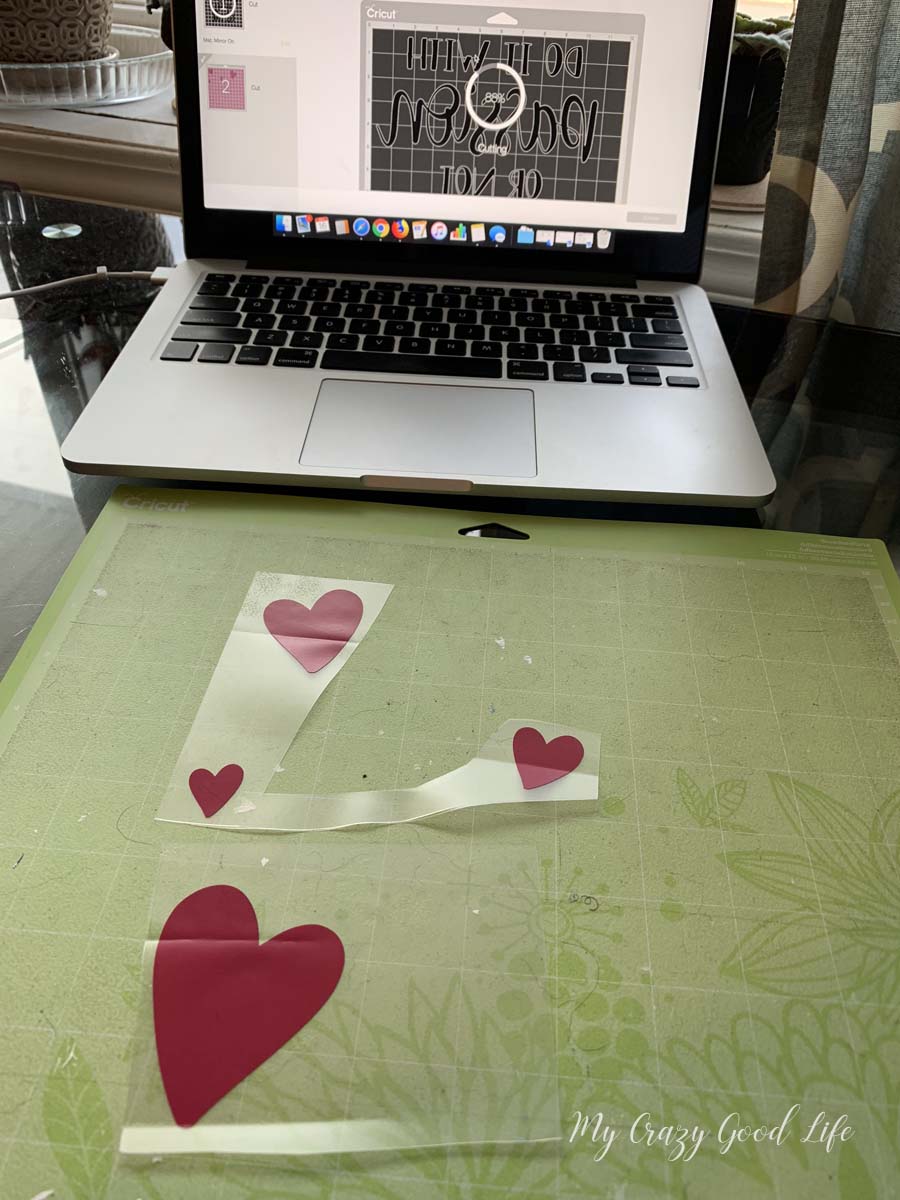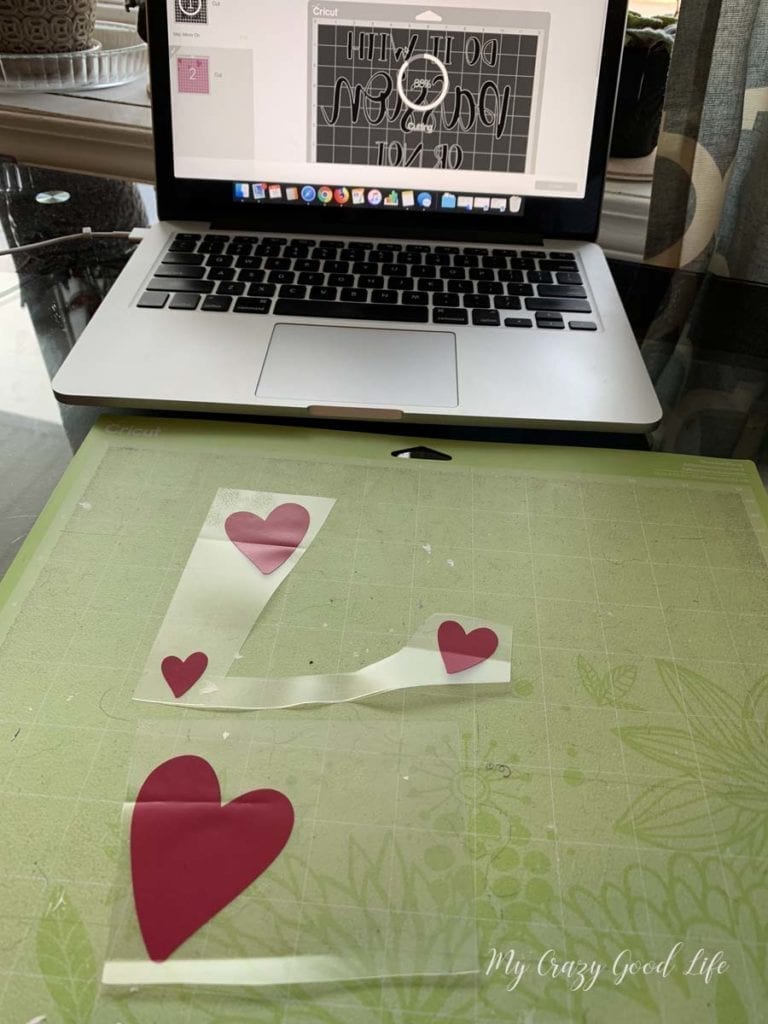 Finally we have our finished design…looking great and perfect for gifting!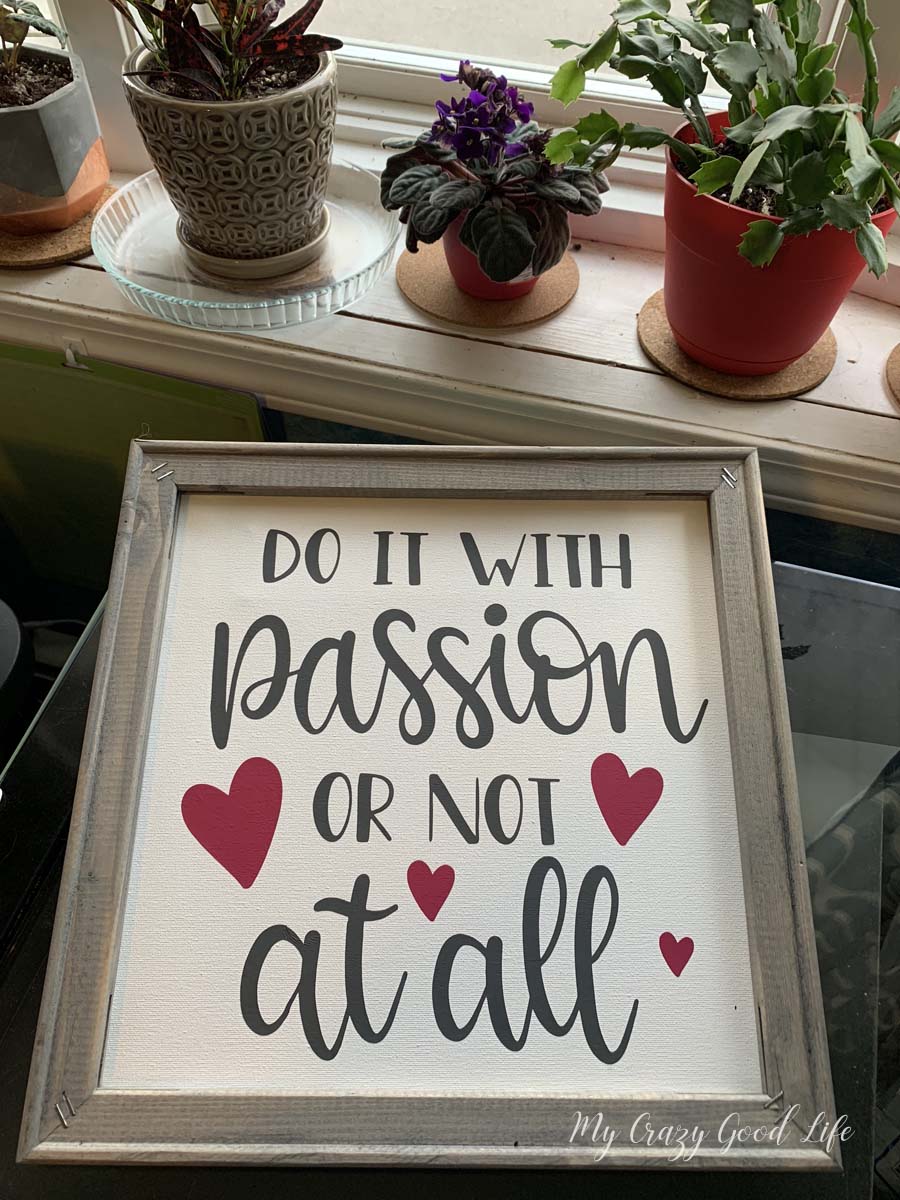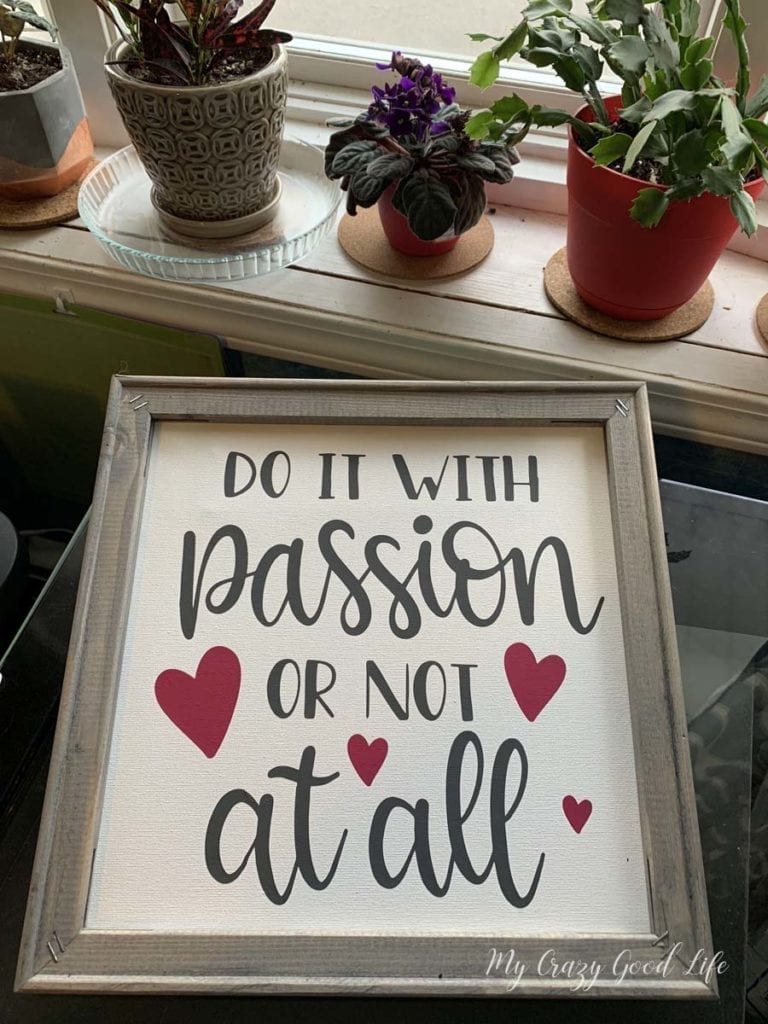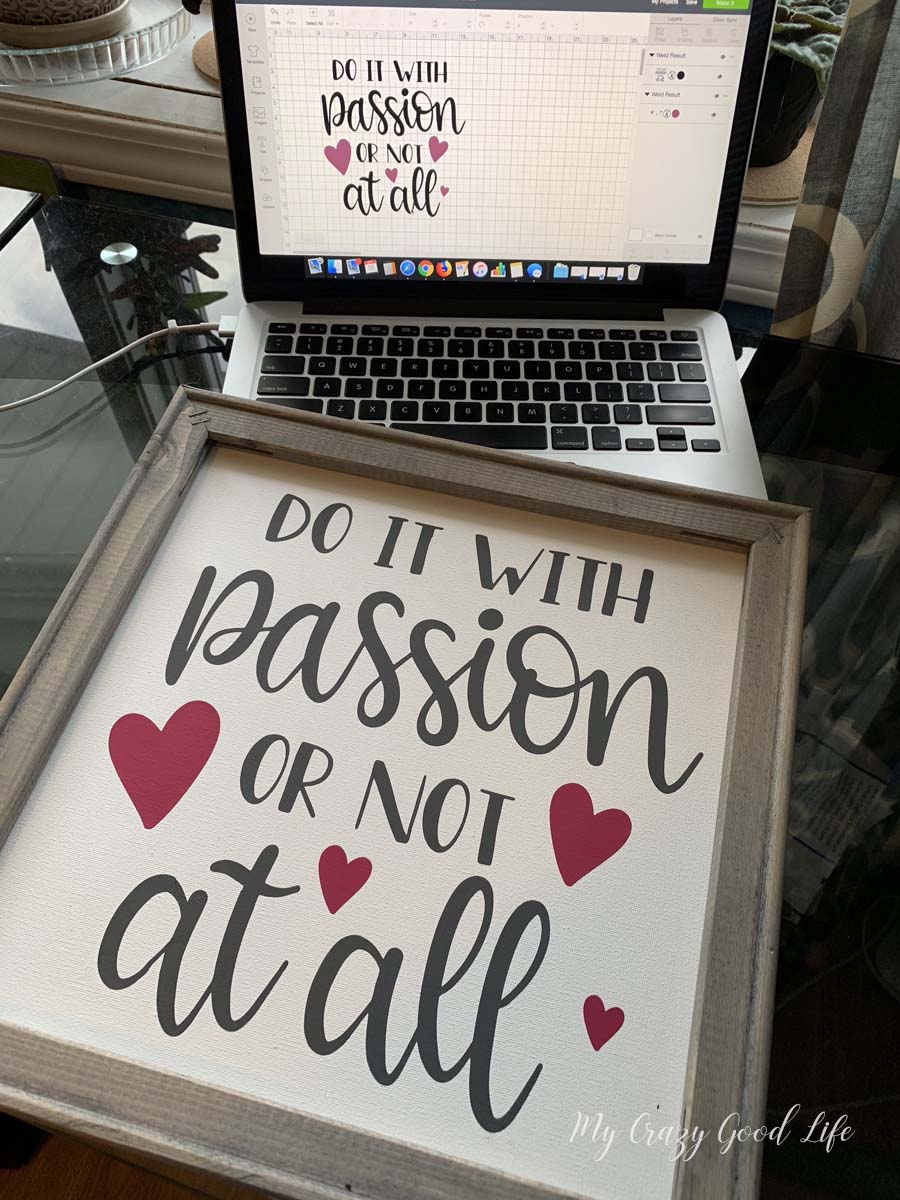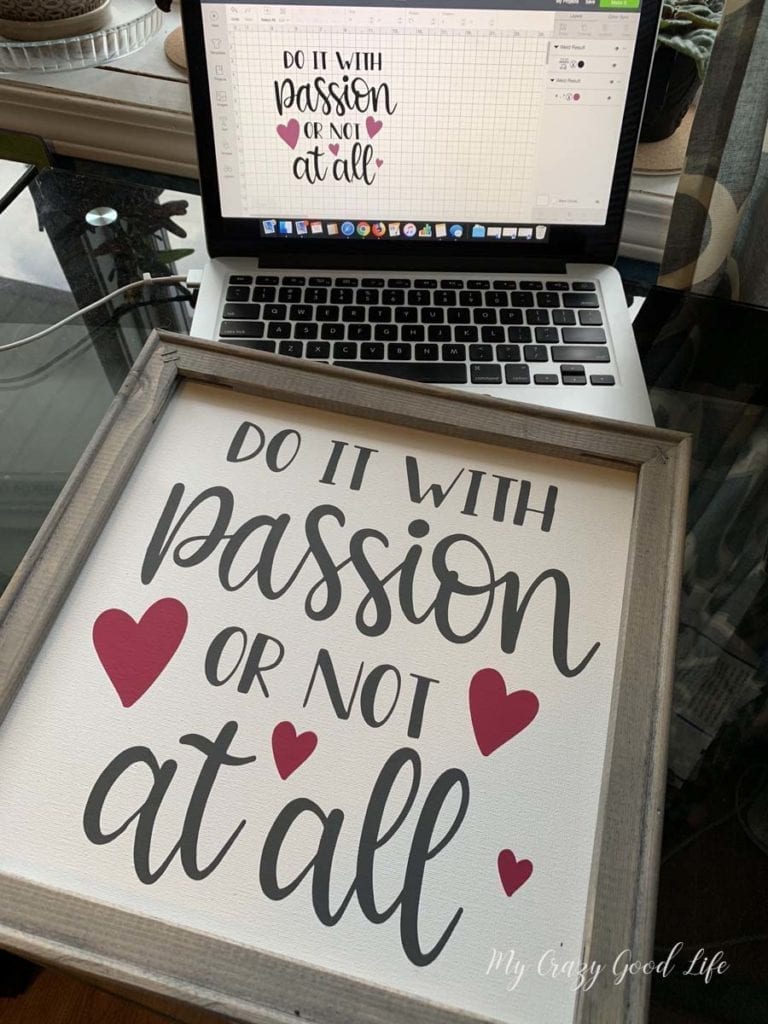 Can I make a reverse canvas sign with regular vinyl?
You can! But you'll need to prep your canvas first. You'll either need to paint or seal it to make it a smooth surface because regular vinyl won't adhere to the textured surface of the canvas.
So, you can paint it white or clear coat it and then you can create your quote or design and cut it on regular vinyl like 631 or 651!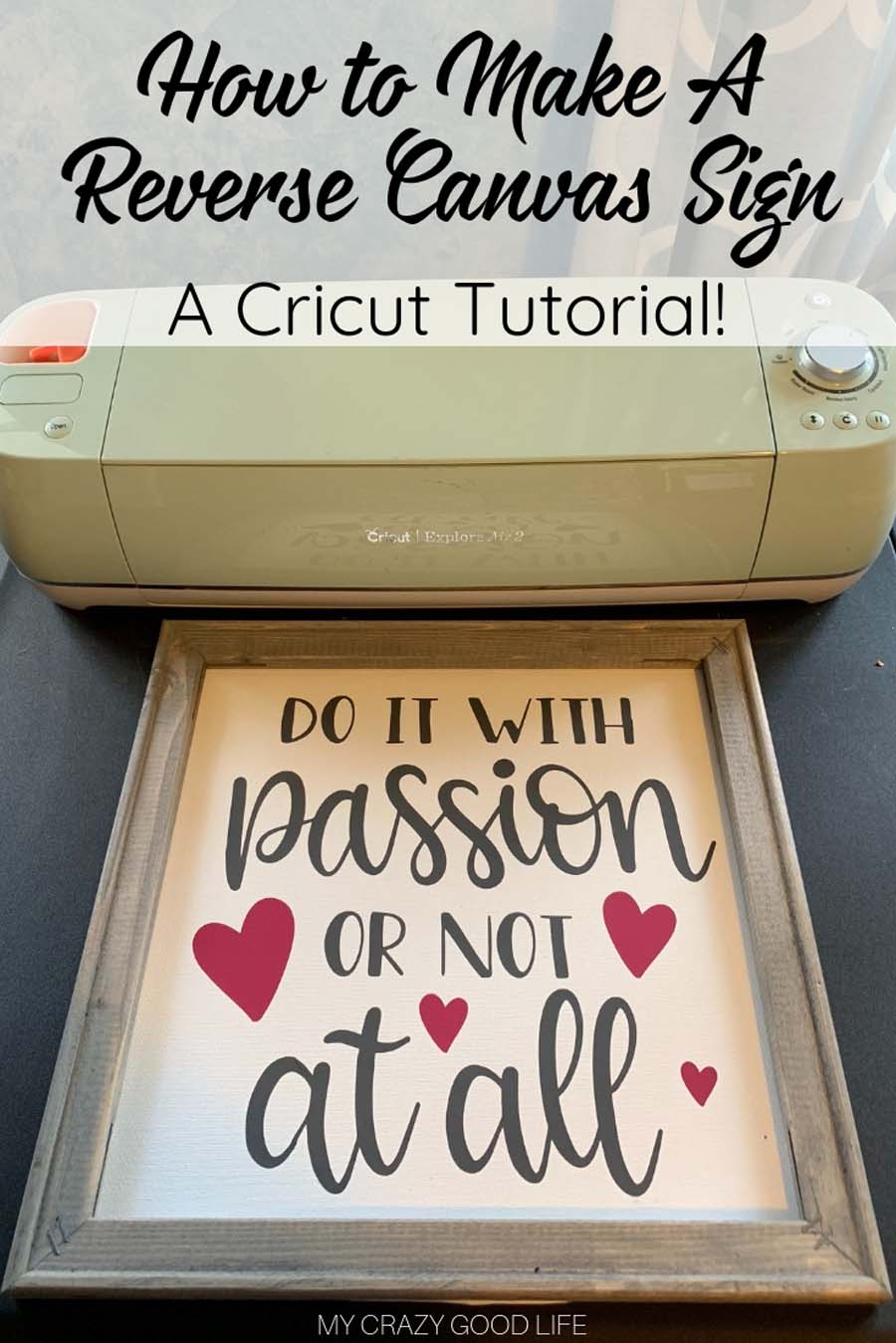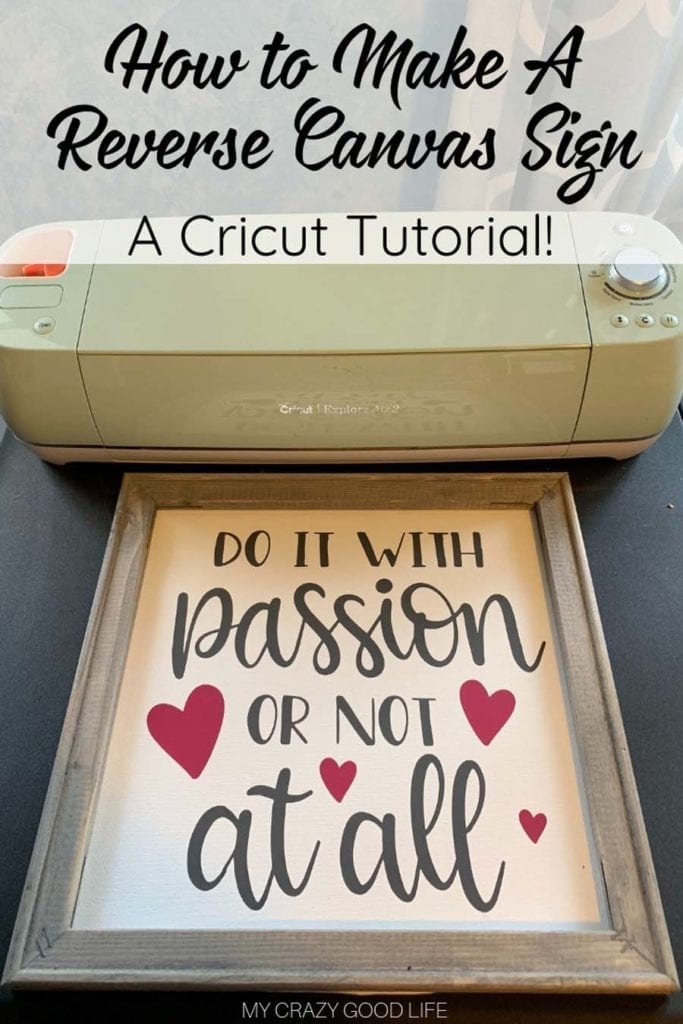 Is it hard to make reverse canvas signs?
Nope not at all! They're actually really fun to make and design. They are a great gift idea and they look nice with any decor. You can match the colors and stains to almost any type of style.
More great Cricut tutorials
Are reverse canvas signs expensive to make?
Not really. If you are a bargain shopper like me you can get heat transfer vinyl for a relatively low cost online. The canvas frames regularly go on sale both online and in stores like Michaels, Joanna, and Hobby Lobby.
I would estimate that they're typically less than $10 in materials and because they're so quick to make it's not a costly investment of time either!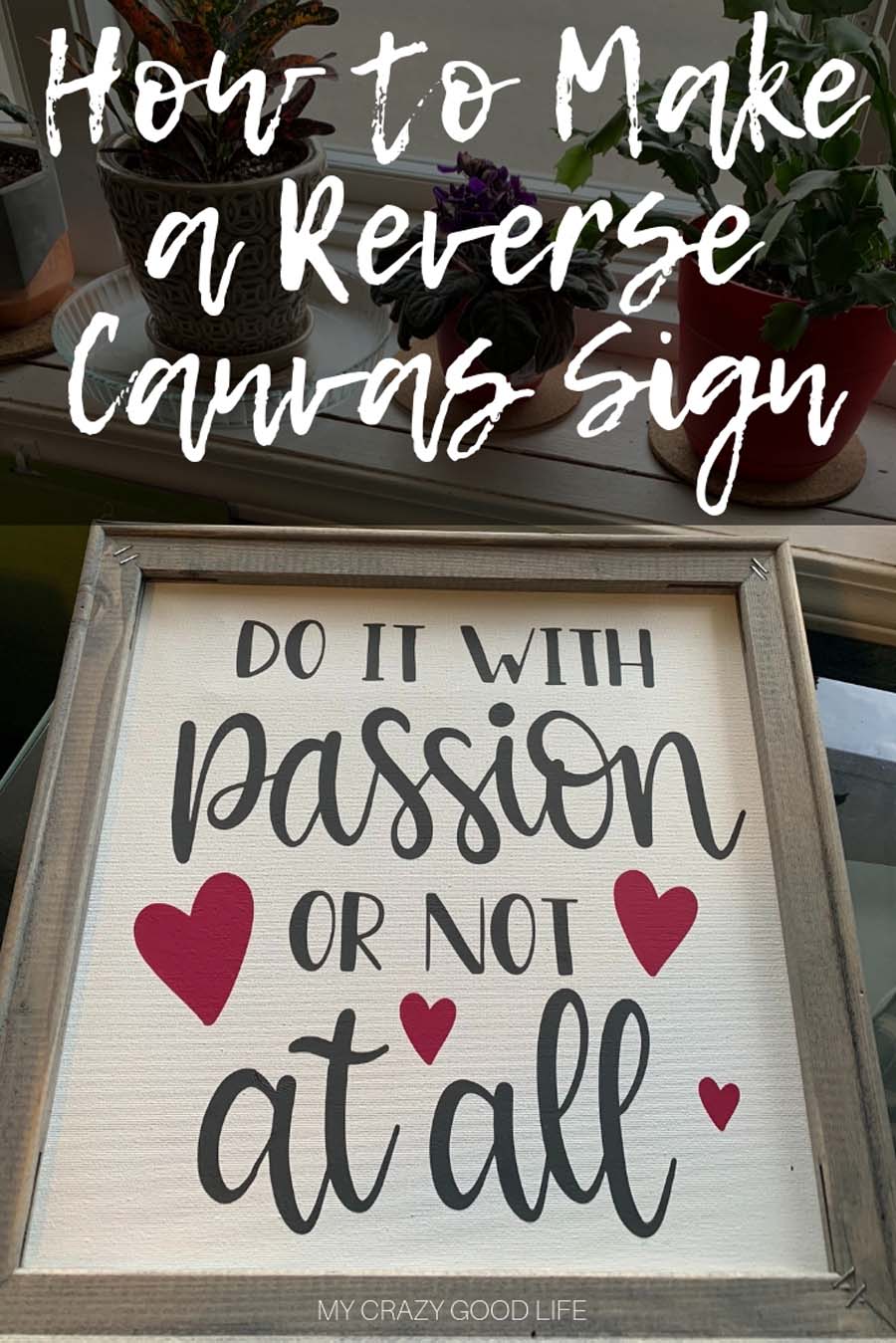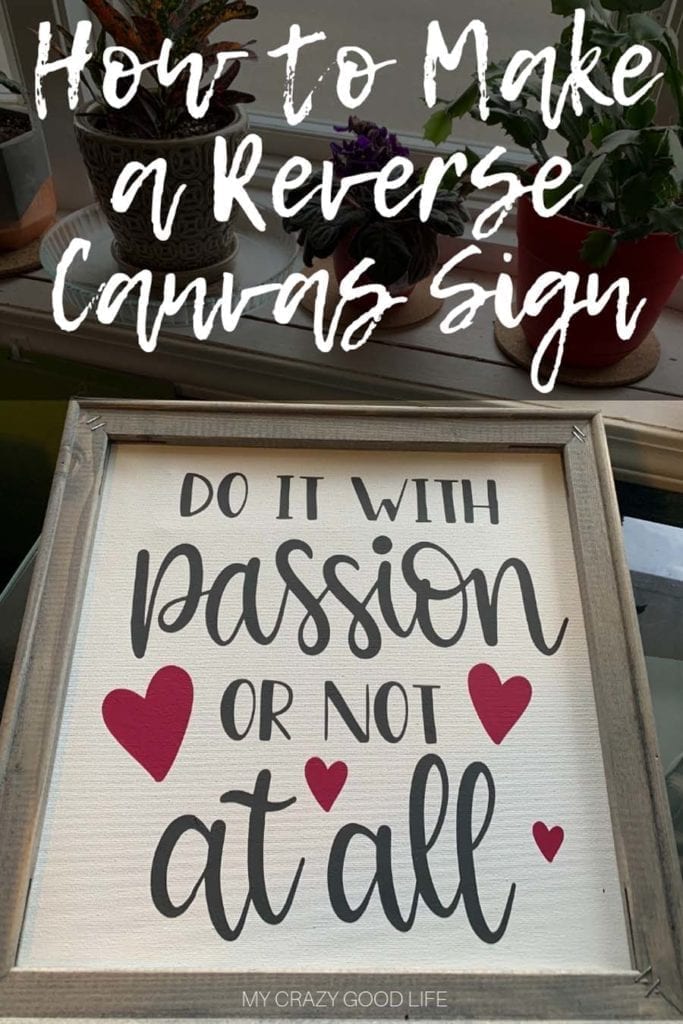 How do I hang a reverse canvas sign?
It's really easy, I use command strips. They can hold up to 12 pounds which is more than enough for these light signs. Plus they are non-damaging so you can use them in apartments, on drywall, and even on wallpaper without ruining your walls.