Wondering what Cricut Design Space is? Whether you're making vinyl crafts or DIY home decor with your Cricut machine, you'll need to learn to use Design Space!

Cricut Design Space
If you have a Cricut machine that doesn't run on cartridges you probably know about Design Space. Cricut Design Space is the online program that helps you map out, design, and create your projects.
The great thing about Design Space is that it can be accessed via computer, smartphone, iPad, and more!
Features of Design Space to Check Out:
Design Space has a section of tutorials on how to use Design Space but also about different kinds of projects, materials, and more. YouTube us such a helpful resource for the Cricut!
On Cricut Design Space, there are tons of home decor projects that are already created and ready for you to make. Most of them are included and the Cricut Access projects are marked with a little green "a" so you'll know which ones you can create for free and which ones you'll need a subscription to access.
On the left sidebar you'll see "Upload" from there you can add in your own images, SVG files, and purchased elements like those from sites like Etsy, LoveSVG, and more.
In Cricut Design Space you'll also find a "Templates" button. From there you can see all kinds of different templates. They'll help make your canvas into the right size and shape so you can easily create projects for your favorite household items as well as things you might not have thought of before!
Under the "Images" tab you'll find access to your uploaded images, images from Cricut Access, as well as anything that might be available via cartridge…remember, that's only for Pre-Maker Cricut machines :)
Where do I make a Cricut design?
Cricut machines run off a design program called Cricut Design Space. It's a program that is web based and allows you to create cutting and writing files that you machine can interpret. All of the newer Cricut machines are able to connect to Cricut Design Space via USB connection or bluetooth.
Cricut Shopping Links:
Here are some links from Cricut that will help if you are looking to shop for materials, machines, and more!
What is Cricut Design Space?
Cricut Design Space is a web based software program that allows you to connect to your cutting machines via USB or bluetooth. It's how you you make all of the awesome designs that will end up on your projects, shirts, pillows, coffee mugs, and more!
Cricut Design Space is also preloaded with lots of ready to make projects that are created by Cricut and other users. So if you don't think you'd be any good at starting from scratch, there is still plenty you can do with your Cricut machines through Cricut Design Space.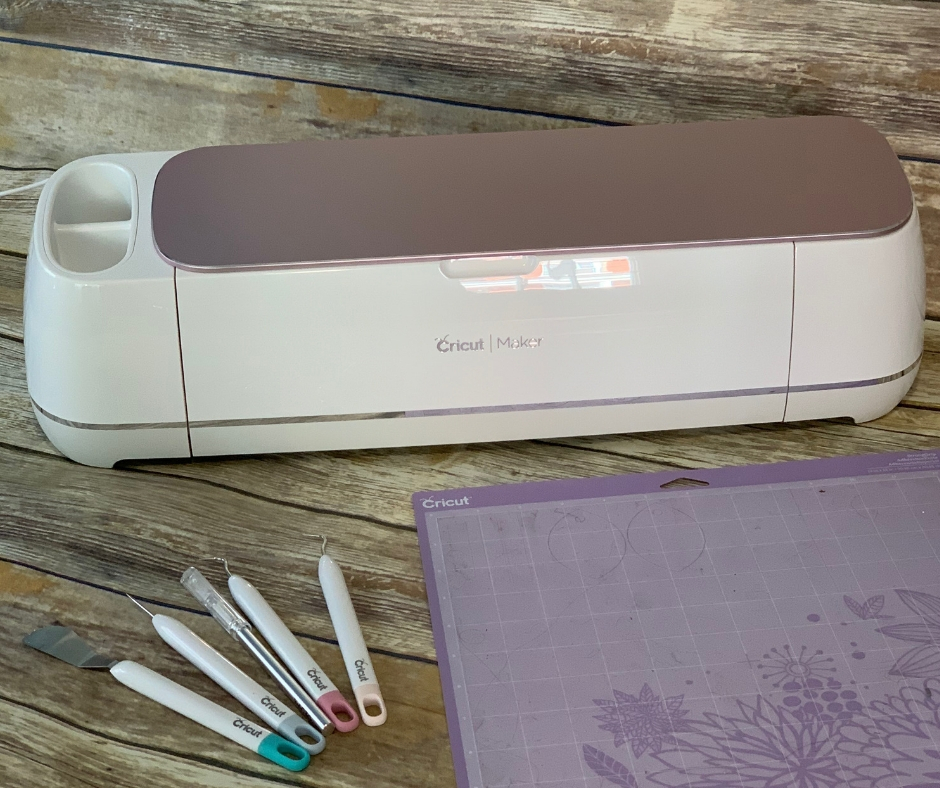 Is Cricut Design Space free to use?
Cricut Design Space is free to use when you are making projects from scratch or from element that you purchase online and upload to Design Space. There is a subscription element to Design Space that allows you access to lots of pre-made projects, fonts, elements, and more.
Amazon Shopping Links:
I prefer shopping with Amazon because of their Prime shipping and variety of deals so here are some of my supplies that you can shop for through Amazon!
How much does Cricut Design Space cost?
You can pay for the whole year upfront and it comes out to about $7.99 per month. If you don't want to pay for the whole year at once you can pay month to month for $9.99. This doesn't change your access to Cricut Design Space itself. It just gives you more access to the projects and elements are that are part of the Cricut Access program.
Will Cricut Design Space work on Chromebook?
No, Cricut Design Space will not work on Chromebook. Cricut Design Space requires either a Windows or Mac operating system. That being said, if you don't have a compatible computer you can still access Cricut Design Space from an Apple or Android mobile device. They have an app that will work with your smartphone, tablet, etc.
Do you have other Cricut posts I can check out?