This site contains affiliate links. Please see Policies for more information.
There are lots of different choices when it comes to Cricut vinyl. Each project is different, so how do you know which vinyl to use for your Cricut projects? Here's a breakdown of vinyl types and which vinyl to use for your next Cricut project.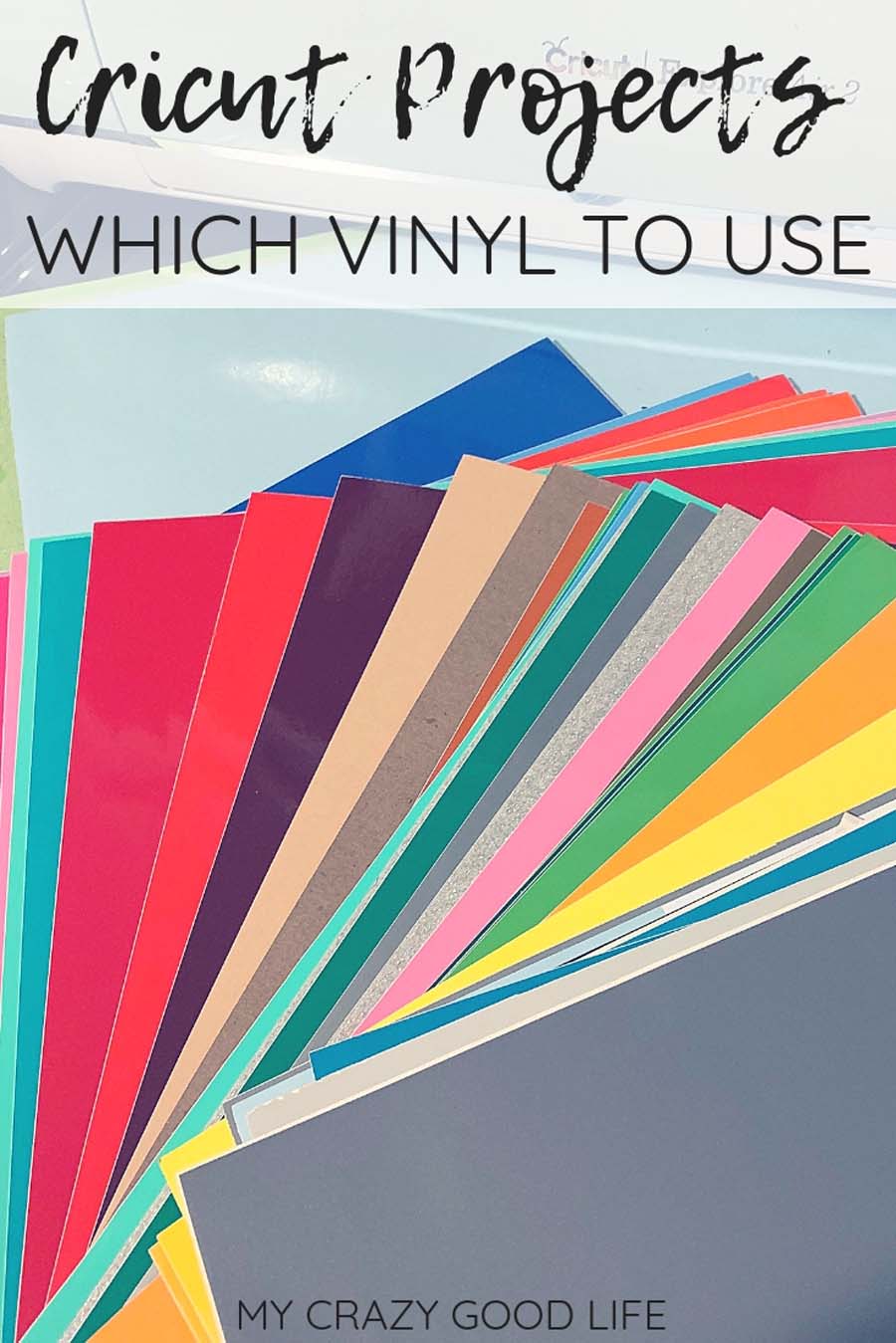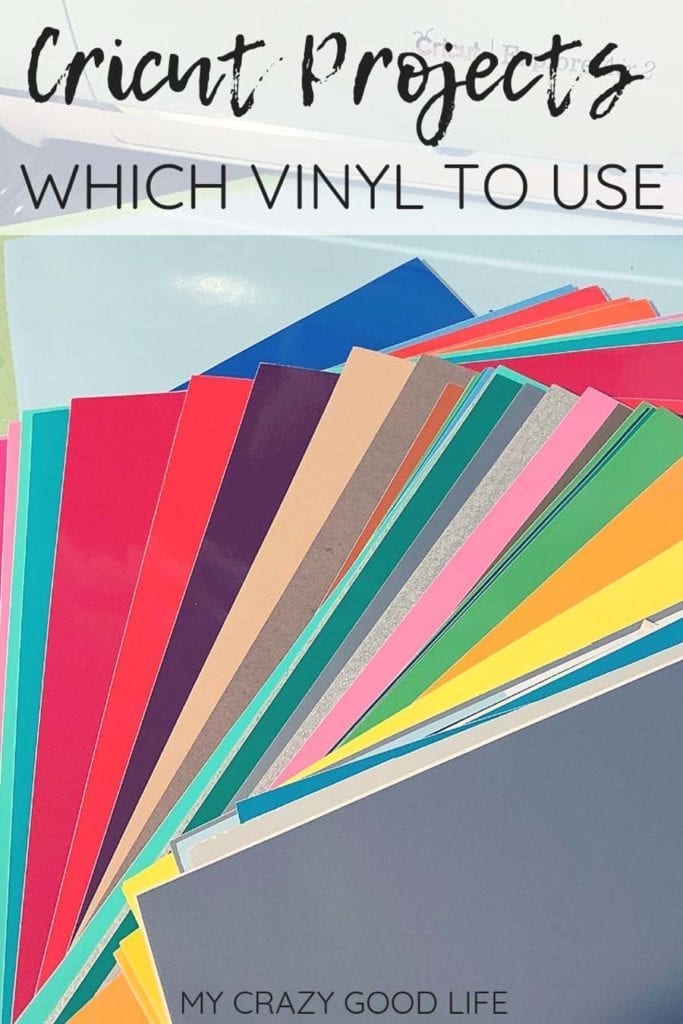 Cricut Projects | Which Vinyl To Use
Figuring out which vinyl to use for your Cricut projects can be tricky. Let's talk about the different kinds of vinyl and what they are used for in the crafting world. You can use this as a great reference when getting started with your new Cricut.
Types of Vinyl
631 Vinyl | Removable / Non-Permanent
631 Vinyl or removable vinyl is considered non-permanent. It can be removed with little to no effort and doesn't leave behind much of a residue. This is an indoor vinyl. While it will hold up outdoors for a little while it's not considered a permanent solution for outdoor use.
651 Vinyl | Permanent
651 vinyl or permanent vinyl is a better choice for outdoor applications, mugs, plates, signs, etc. Anything that is going to need to hold up to water, heat, or the elements should be made with 651 or permanent vinyl.
751 or 951 Vinyl | Marine Super Permanent
This is where things get a little weird when figuring out which vinyl to use for your Cricut projects. Some manufacturers make a 751 / 951 vinyl that is for marine applications. It's used in designs for boats and other watercraft! It's much more permanent and less likely to fade or peel in the elements. You might not need it for any of your projects at home but if you encounter it, you'll know what it is and what it can be used for!
Stencil Vinyl
Stencil vinyl is not permanent at all. It's usually clear or see-through and it's designed to be used for painting! You can cut your design on stencil vinyl, transfer it to your surface, and then paint within the stencil. It's removed after painting so you can have a nice clean design that is hand painted!
Cricut Shopping Links
Here are some of the best Cricut shopping links in case you need to stock up on supplies, machines, mats, and more!
Amazon Shopping Links for Vinyl
If you are getting ready for Cricut projects you'll need supplies. I love shopping on Amazon because of Prime shipping. I've gathered up some of my favorite links to make things easier:
Heat Transfer Vinyl | HTV | T-Shirt Vinyl | Iron On
Heat transfer vinyl or HTV goes by many names. It's essentially the kind of vinyl you use on fabric! It's heat activated adhesive is permanent when applied correctly to fabric surfaces.
What kind of vinyl should I use for a car decal?
You should use 651 or a permanent vinyl when making car decals. They're going to be exposed to the elements day after day so they need to be sturdy! The great thing is that when you put vinyl on a window, even though it's considered permanent, it can be removed with a razor blade or a scraper and some solvent.
Which vinyl is best for use on wooden signs?
That depends! You can use 651 on wooden signs with great success but you can also use 631 or removable vinyl if the sign will be for indoor use only. Think of the application of your project and where it will likely be displayed when you are choosing your vinyl.
How do I put vinyl on fabric?
You will want to use heat transfer vinyl or HTV / Iron On when putting vinyl on fabrics. It's a little more tricky to design and cut. You need to remember to mirror your design in Design Space and place the clear or shiny backing down on your mat! Then you weed it like normal and follow the guidelines for heat and pressure that comes with your vinyl. Each type and even sometimes different colors will have different setting so it's important to read the packaging that comes with the vinyl. Making Cricut projects can be fun but also frustrating. Try and remain patient the first time around :)
Looking for more great Cricut tutorials?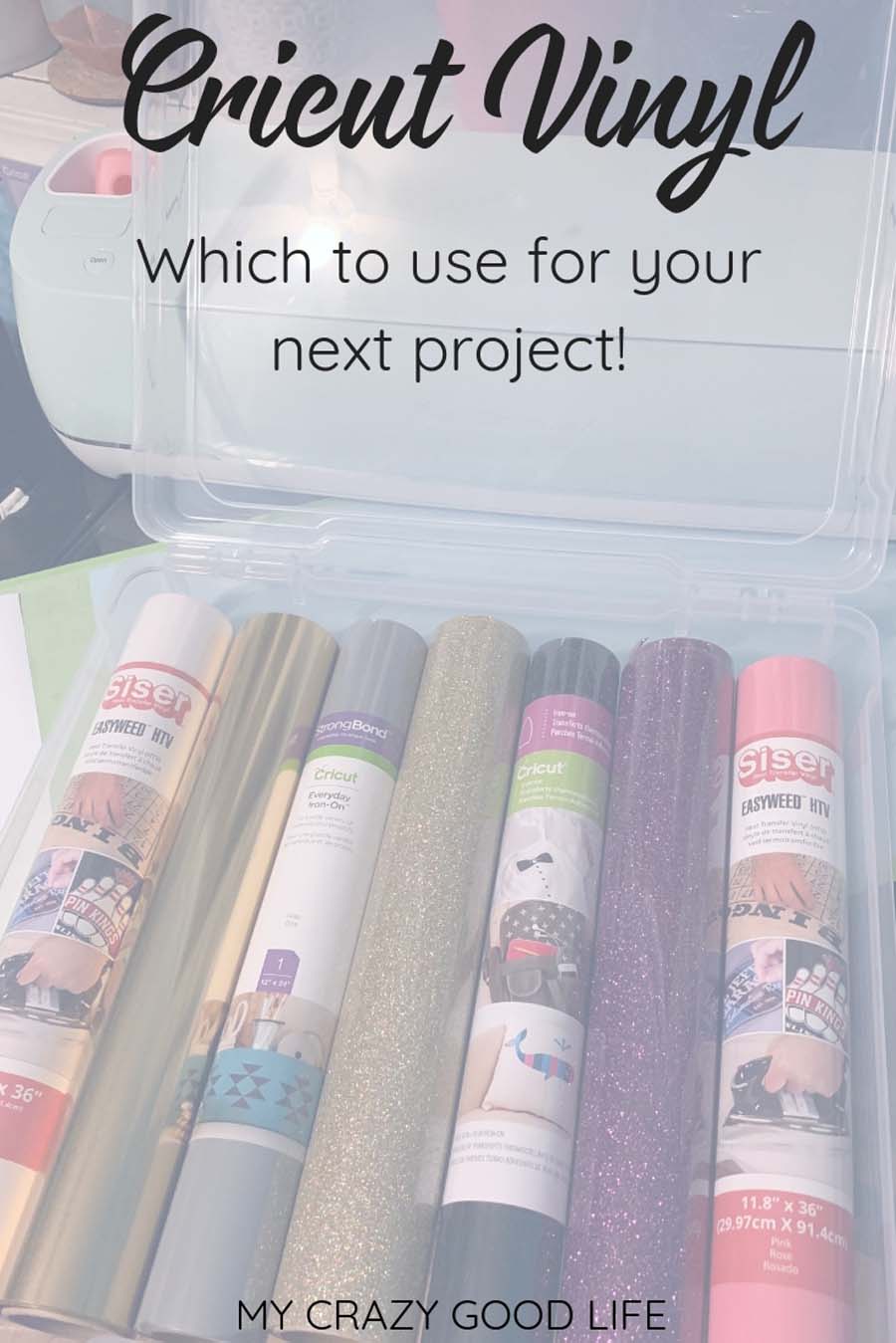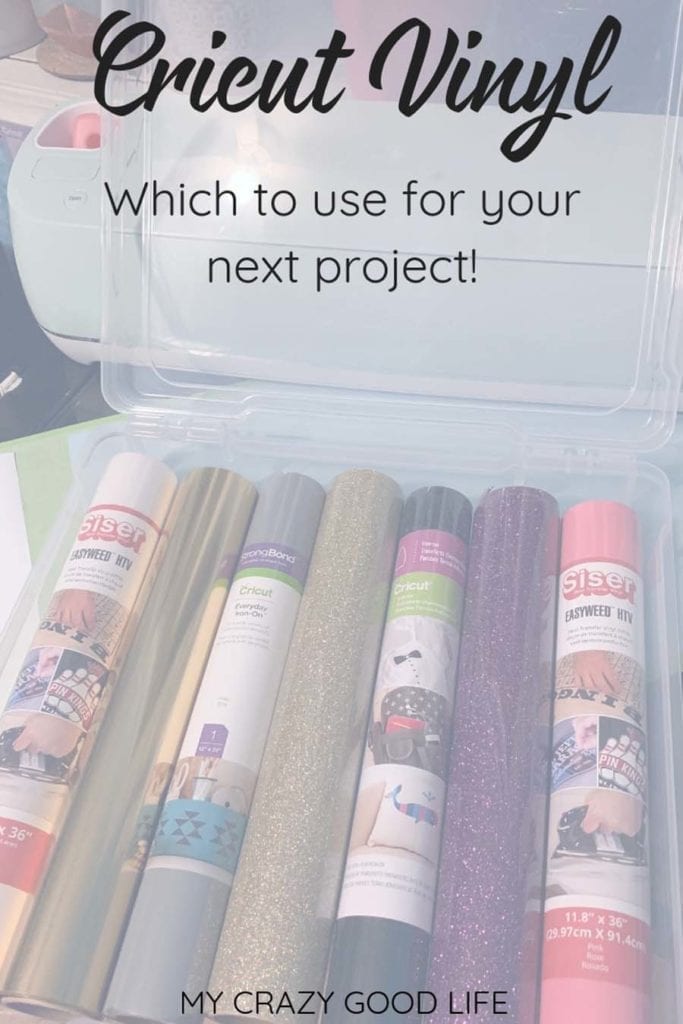 Which vinyl to use on mugs:
I also use 651 or permanent vinyl when I'm making mugs, travel mugs, plates, tumblers, etc. They all go in the dishwasher at my house so I like to know that they'll hold up. So far, I've never had a design peel. If you are selling your Cricut projects I'd definitely recommend using permanent or 651 vinyl on mugs.
Which Cricut mat do I use with vinyl?
Okay so we have three options here. We have our green mat which is considered a standard grip mat, we have the blue mat which is a light grip, and we have purple mats which are heavy duty gripping action. The new pink mats are also great for fabric and leather but we won't need those in the vinyl world!
I use a green mat pretty much all the time with vinyl. I have been known to use a purple mat with HTV though because it keeps it stuck down really well. Especially with Cricut vinyl and Cricut glitter vinyl!
What blade do I use for cutting vinyl?
You'll need a fine point blade which is your standard blade. I usually spring fro the German carbide blades when I'm putting new ones in. They just seem to hold up a little better and keep a nice sharp edge. The same goes for all types of vinyl.