This site contains affiliate links. Please see Policies for more information.
I love to create homemade gifts for the special people in my life. With school starting, I decided to learn how to create beautiful DIY bookmarks that will hopefully encourage my kids to read more during this school year.
I looked all over the internet and I found 20 cute and easy to create DIY bookmarks that will make reading so much fun! From confetti bookmarks and glitter bow tie pasta bookmarks, to minion bookmarks and even shark corner bookmarks, these creative ideas are the perfect way to relax after a busy day at work. Not to mention they make reading a little more fun for anyone and everyone.
Check out all the different options below and let me know which are your favorites!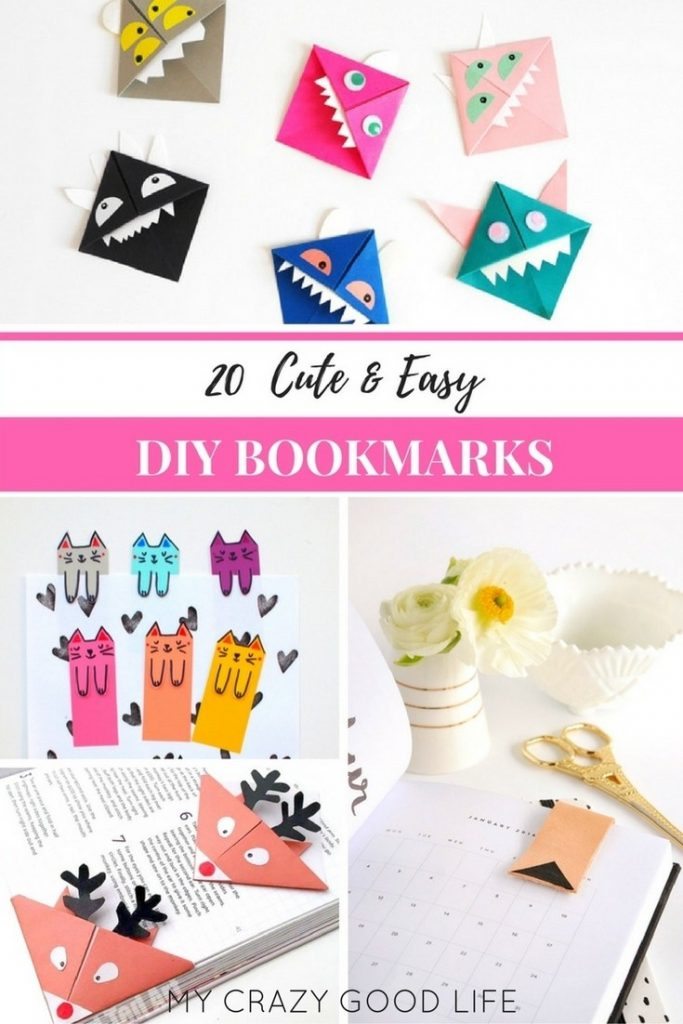 DIY Bookmarks