This quick and easy tutorial will show you step by step photos for the amazing functions of slice! You can learn how to slice in Cricut. Once you know how to slice in Design Space you will have a whole new world of options at your fingertips.
If you are new to the world of Cricut crafts you might not know what to do with the 'slice' option in the menu. It might also be a mystery if you've never needed to use it before now.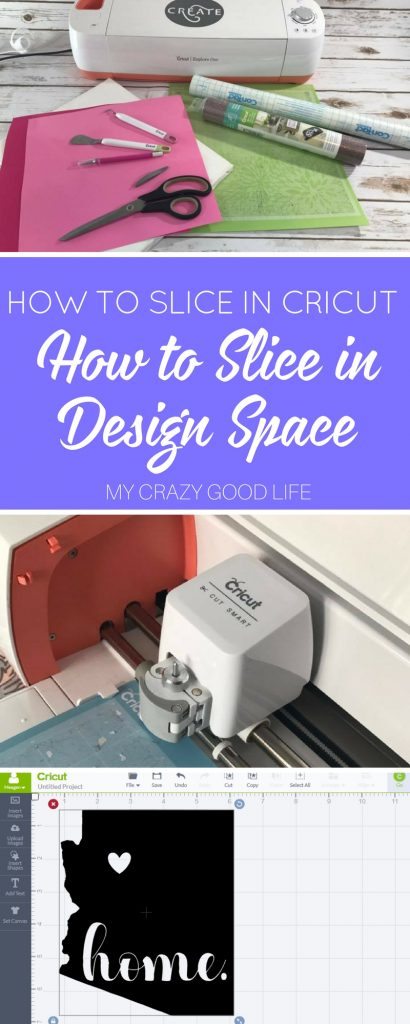 There are a few different ways to use slice in Cricut Design Space. One way lets you operate with a "crop" type function, one allows you to make duplicates, or "punches" of a shape or words, and another allows you to take an actual slice out of an image. They're all very easy, but they add a great deal of depth to the overall abilities of the Cricut machines.
How to Slice in Cricut | How to Slice in Design Space
What You'll Need to Learn How to Slice in Cricut:
Cricut Machine, Design Space Compatible
Design Space Compatible Browser on Computer, Tablet, or Phone
Image or Text File / Project
A Pinch of Patience
How to Slice in Design Space "Crop" / "Punch" Function:
Start with a new project.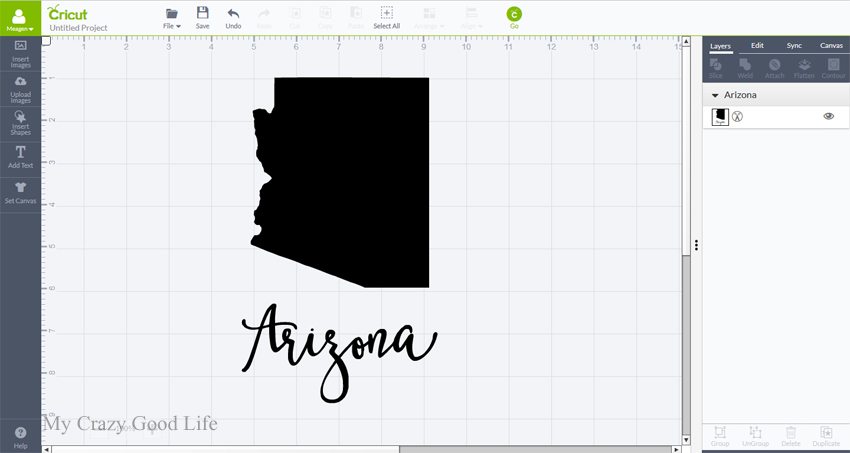 Add an image. In this case I'm using the state silhouette of Arizona!
Decide if there are any portions that need to be removed or cropped out. I'm removing the state name because I don't need it for this project.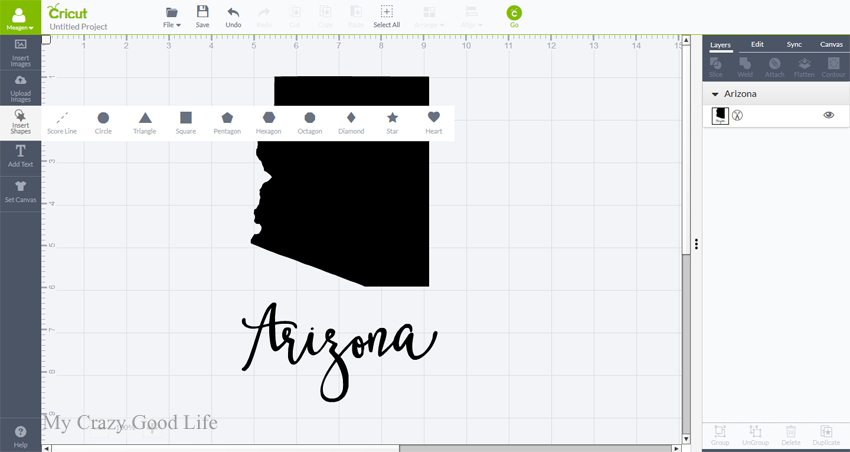 Insert a shape, square.
Size to cover the part of your project that you want to "crop" or remove.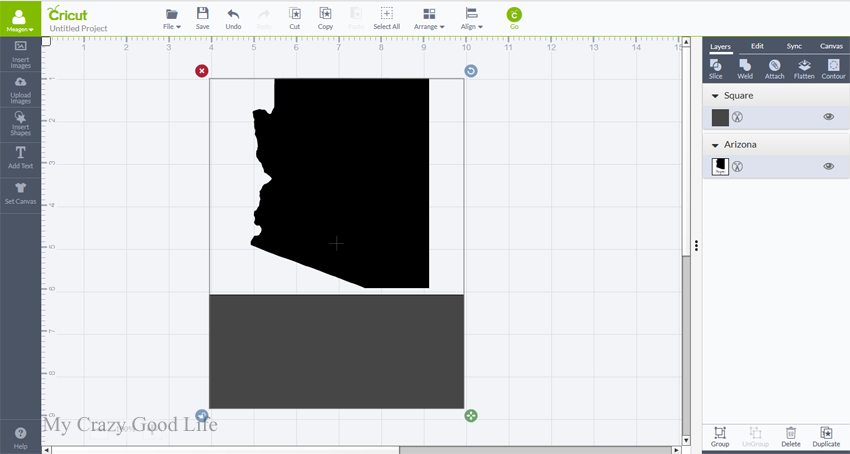 Select the shape FIRST and then while holding the control key, select your background image.
Right click on the group of images.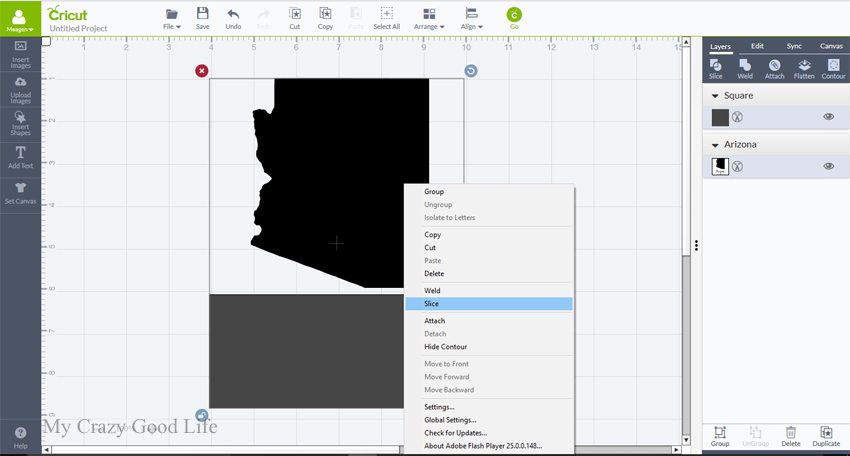 Select slice.
Allow Design Space to process, then separate your layers.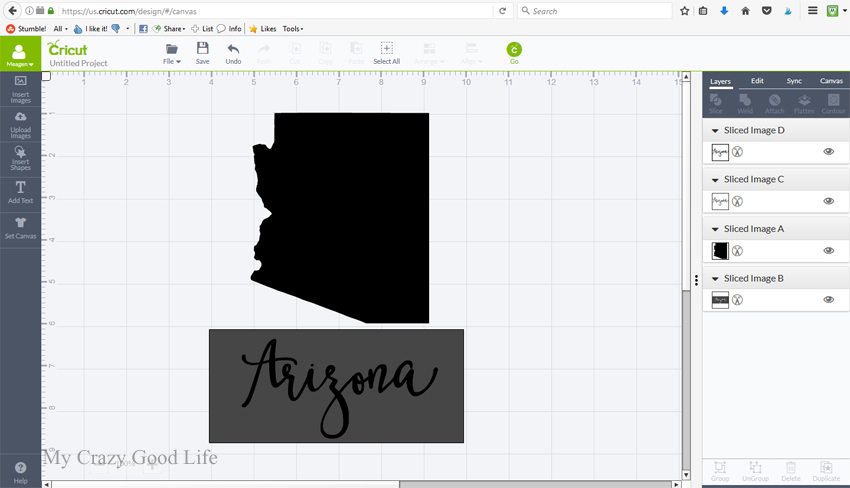 You can now delete anything you don't need. You've successfully cropped a portion of your image with the slice function. You may have also separated a portion that was previously welded together, you can now move that bit somewhere else if that was your goal :)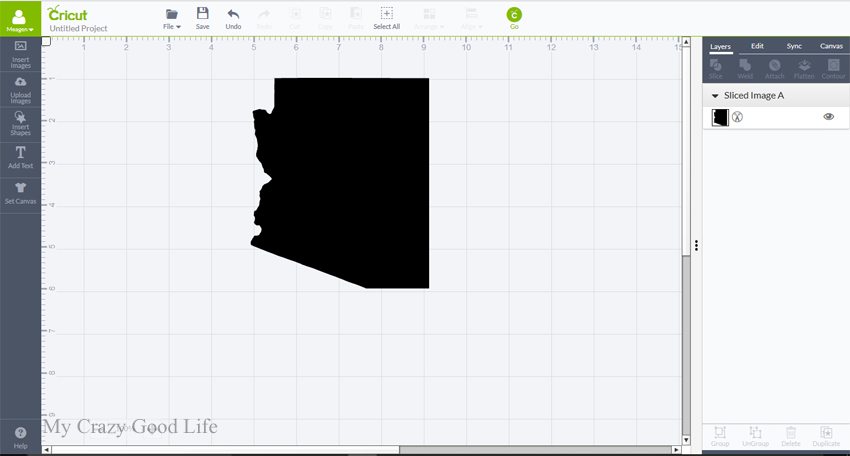 How to Slice in Cricut "Cut Out" Function:
Now that you've removed any unwanted bits we can move on to making the final project which includes some cut out portions.
Insert the text of your choosing. I'm using "home" and a heart. This makes a great decal!!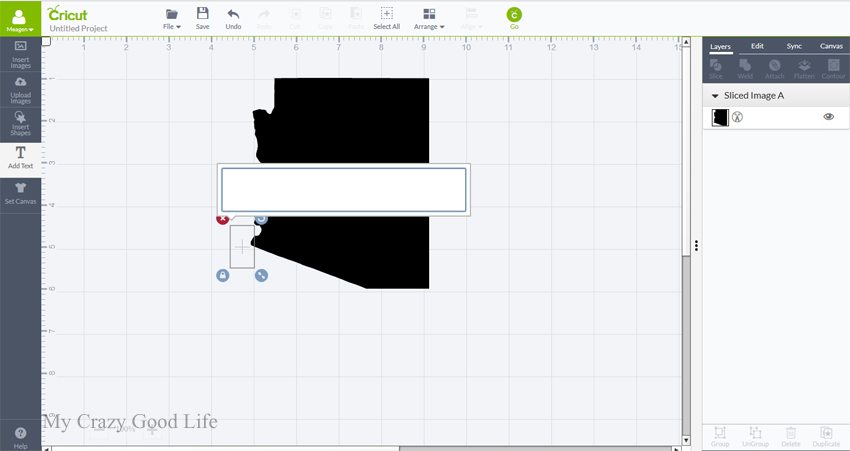 Once you've added your text. Attach all the letters if you've ungrouped them to connect cursive text.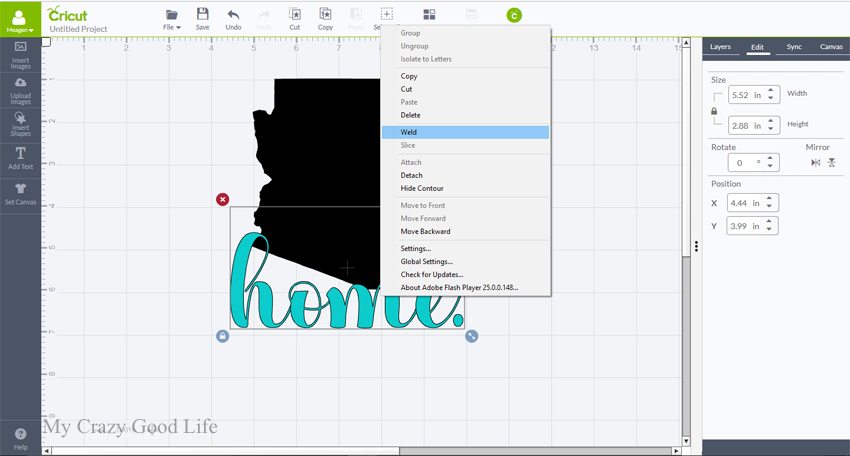 Now you can weld the text so that it is one smooth vector for the machine to cut.
Size to fit inside your shape.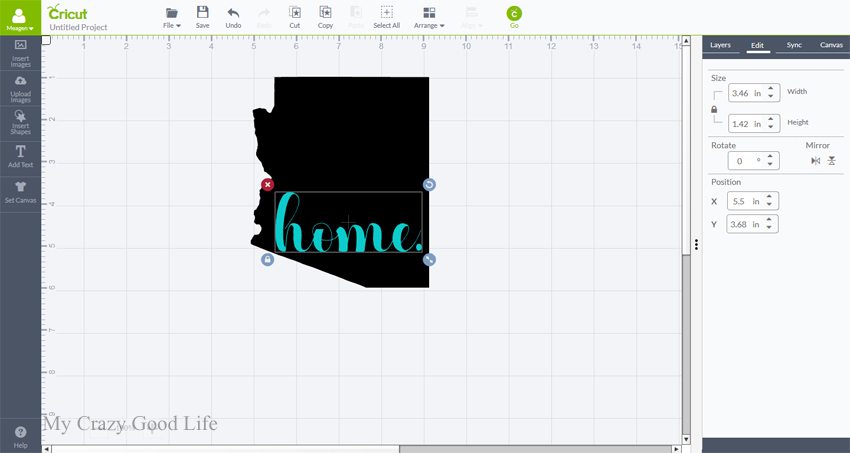 Place it where you'd like to "cut out" the word.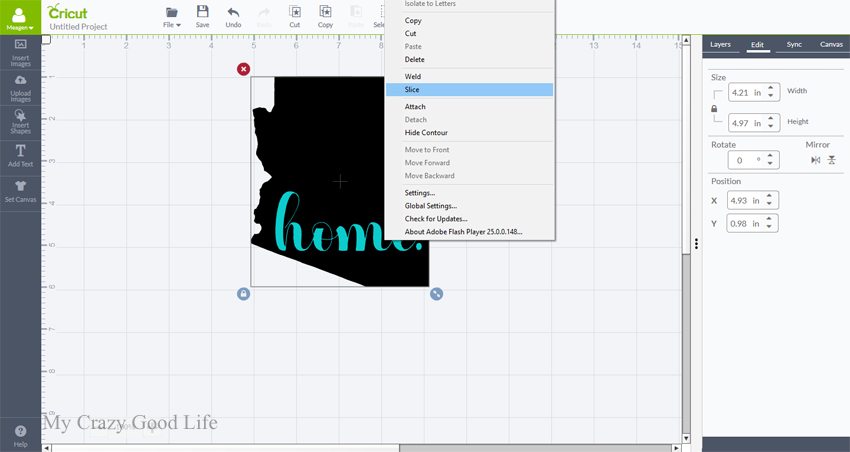 Select the text FIRST and then while holding control, select the image.
Right click on the group and slice.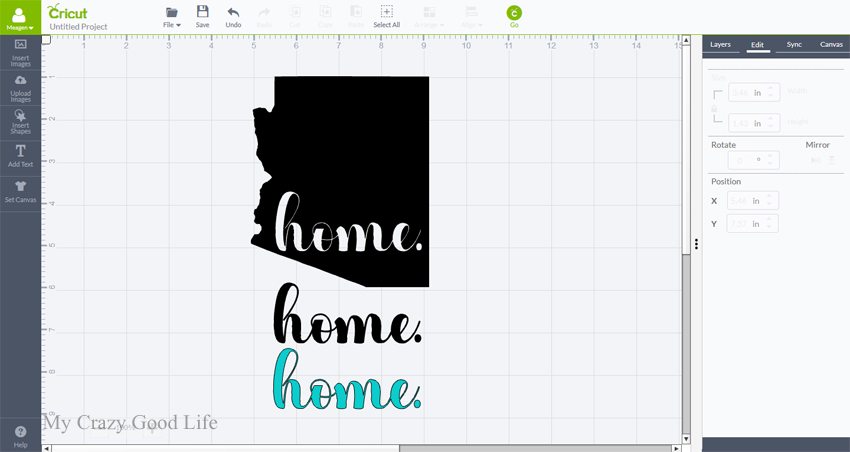 After Design Space processes, you can remove the two layers of text unless you need them for your project, in this case, I do not.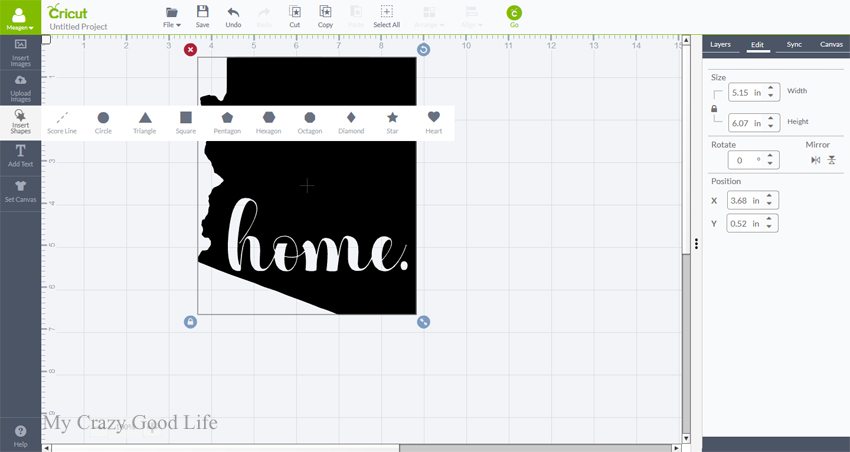 Next, insert a heart and size to fit.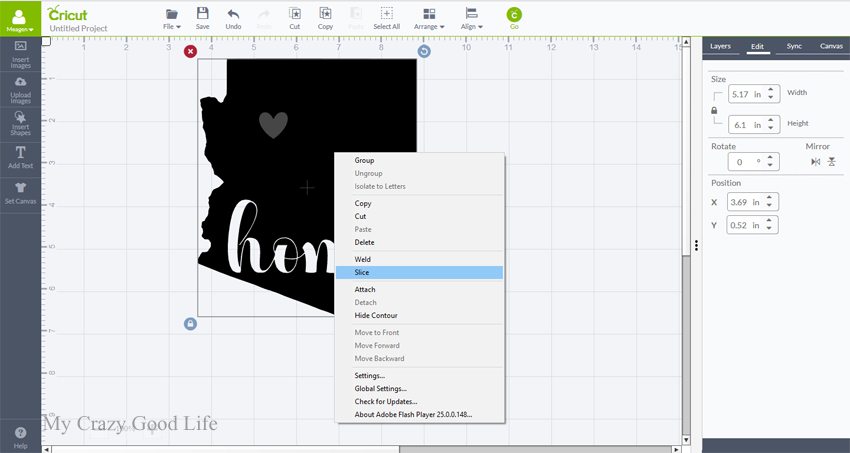 Place it where you want (perhaps your home town) and perform another slice.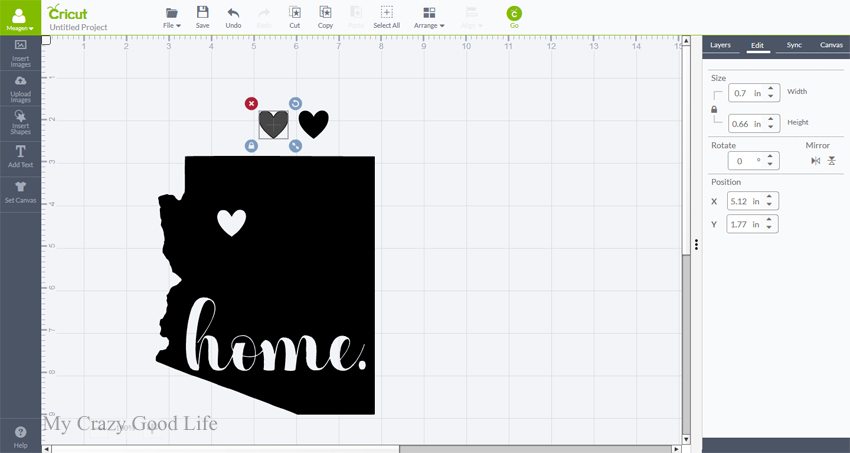 Delete any unneeded pieces.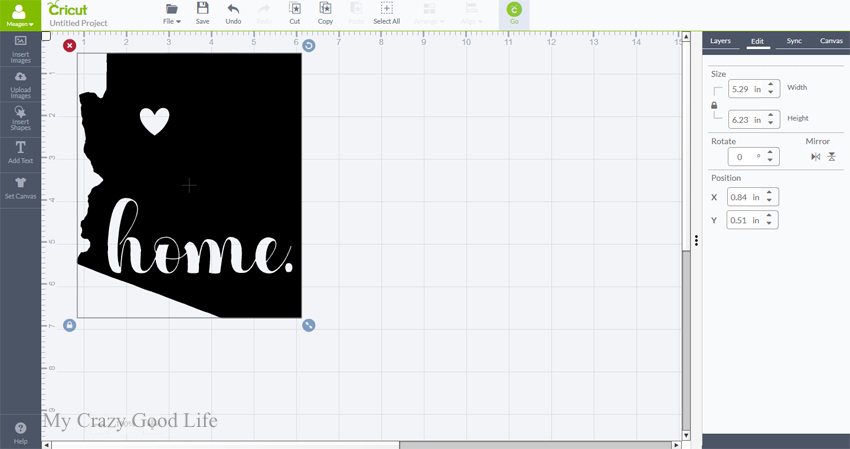 You're ready to cut!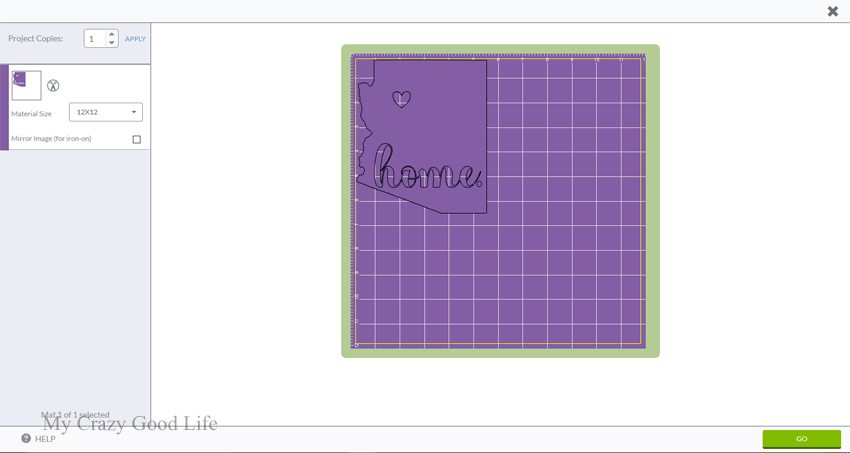 I have found, among other things, that slice was the feature I didn't know I needed until I learned how it worked. Now that I know how to slice things I don't think I'll be able to stop! I find so many great functions for it in all of my projects and creations.
If you love crafting as much as I do check out these DIY cocktail napkins. They combine a love for margaritas with a love for crafts. Perfection. And for a beautiful little garnish on those cocktails? Some confetti umbrellas of course!