This site contains affiliate links. Please see Policies for more information.
Growing up in New York, I loved fall. The smell of leaves burning is still my favorite smell ever, and I love walking through them when I get to fly back and visit.
Even though Arizona doesn't actually get a true fall season, I still love this time of year. I fall in love with the beautiful autumn decor that shows up on everyone's front porches and mantles, and yes–I even love the artificial warm and spicy smell of everything pumpkin this time of year. This year I wanted to concentrate on beautiful decorating ideas and not just crafts, so I've pulled together this list of upscale fall decorating ideas for you.
Get ready to pull out your fall decorations and create some new ones!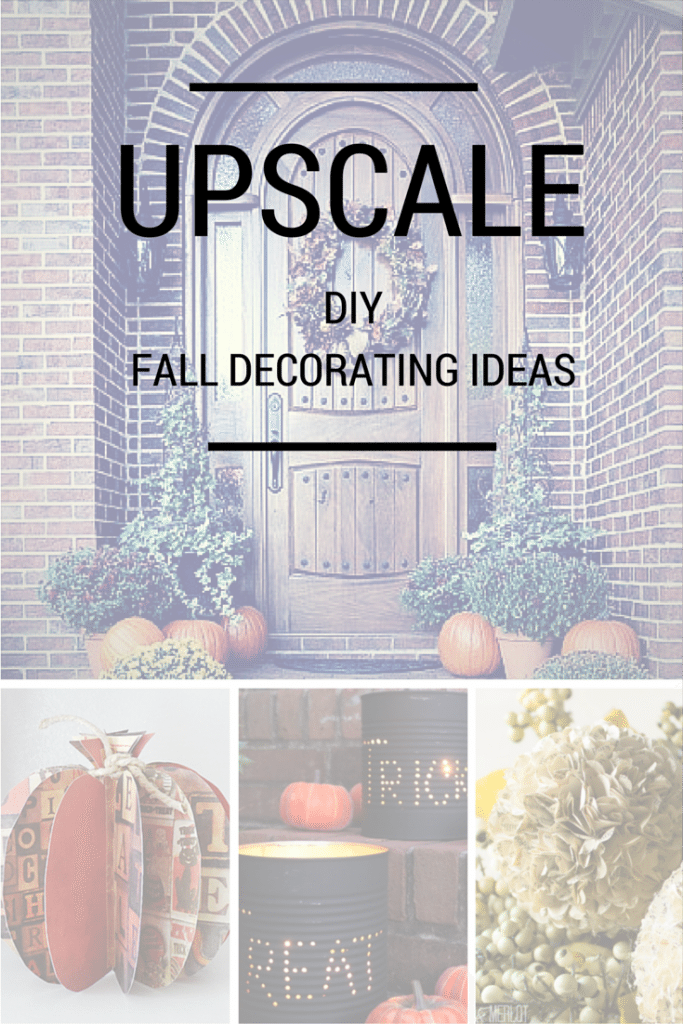 Are your favorite fall decorations handmade or store bought?