This site contains affiliate links. Please see Policies for more information.
After setting up blogger's RSS to email campaigns for them, the most common question I'm asked is, "how do I make changes to my newsletter?"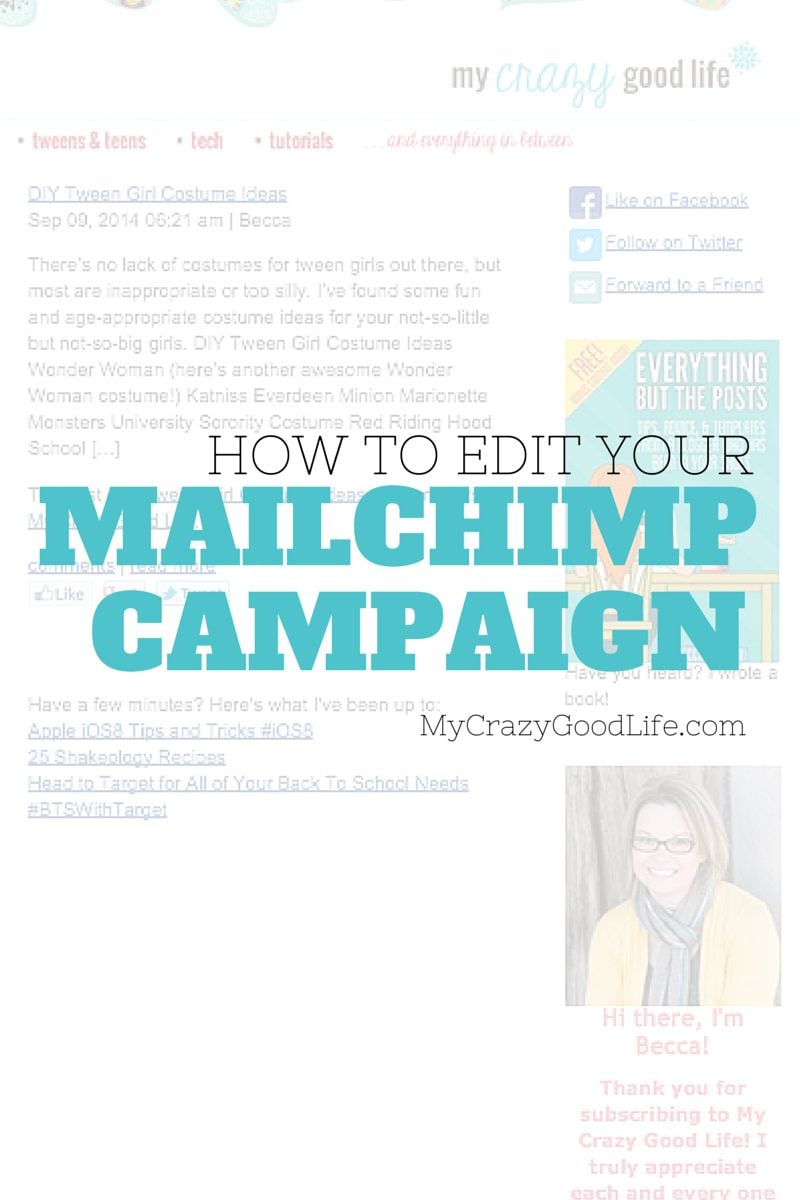 To edit a MailChimp Campaign (RSS to email newsletter) login and:
1. On the left sidebar, click Campaign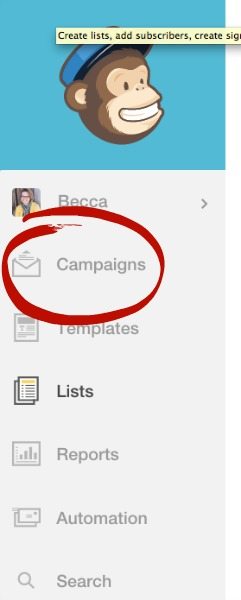 2. All the way on the right side of the campaign you'd like to edit is a drop down arrrow. Choose it and click Pause.

3. Click the section of the campaign you'd like to edit – for your email design, click Edit HTML. For the time it's sent, click RSS feed. If you don't know what you're looking for, click RSS Feed and it'll prompt you to go through all of the options.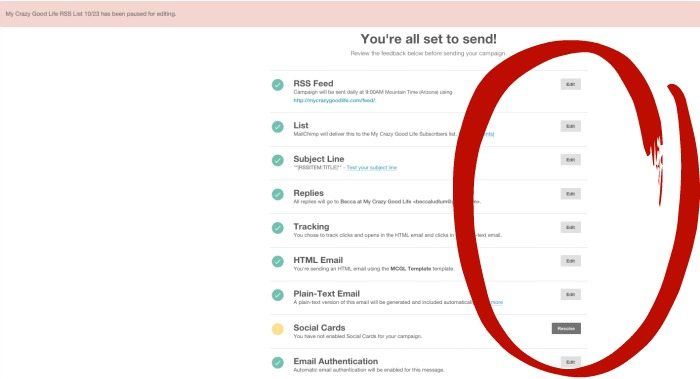 4. When you're done making changes, click through (on the bottom of the screen) Next > Next > Next… all the way to the end and click START RSS. That unpauses the campaign. You'll get a pop-up warning that you're about to unpause your campaign. Click ok, and you're set!
I told you it was easy ;)
Have other questions about MailChimp? I have a few more tutorials here for you:
How to set up MailChimp like a boss. 
How to add a MailChimp subscribe button to your sidebar