This site contains affiliate links. Please see Policies for more information.
After creating your blog, there's more than just writing left to do. You have to plan your content, backup your posts, acknowledge and respond to comments, and even update your software. How are you supposed to know where to begin? It can be SO overwhelming. Here's my quick and easy-to-understand run down of everything you should know about your new best friend–your blog.
I just started a blog… now what?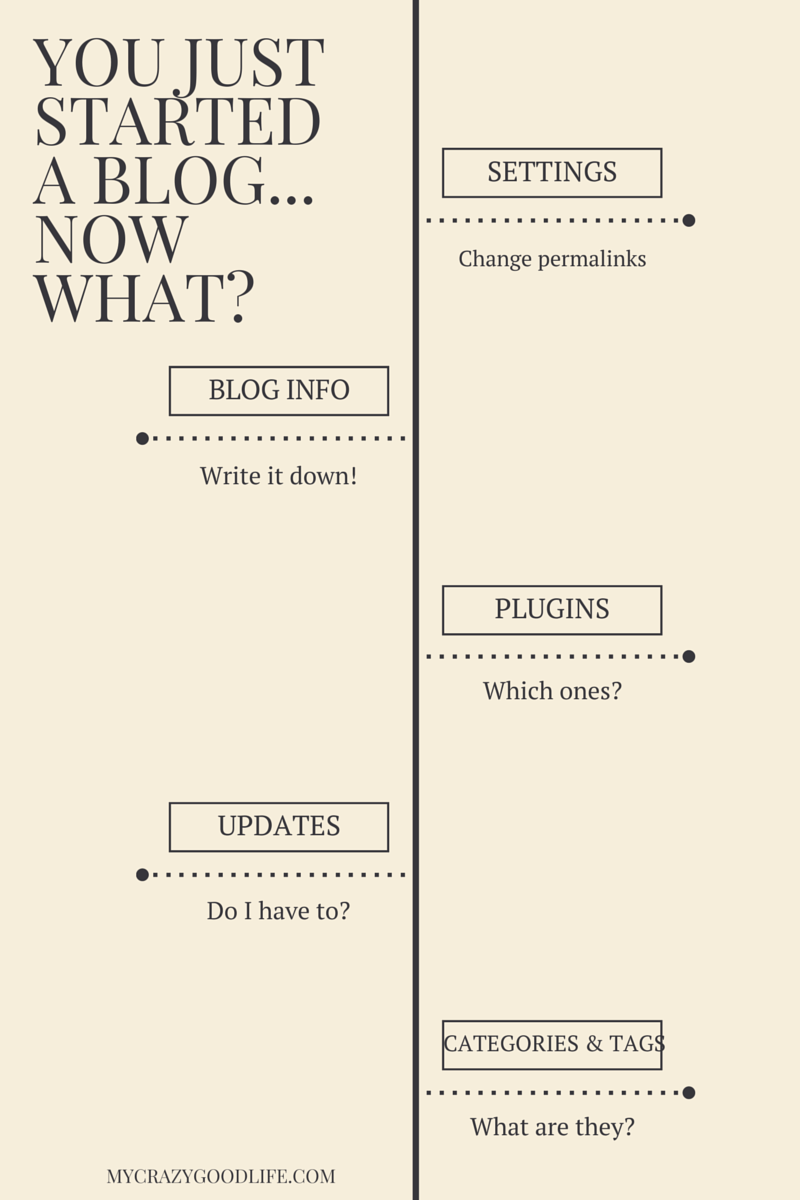 Settings
The very first thing you'll want to do after starting a WordPress blog is head to your settings and change some default settings. The first (very important) one is your permalink structure.
Head to Settings > Permalinks
Your default permalink (also called a URL) structure is this: http://yourblogname.com/?p=123. Here's why you probably don't want this one:
It doesn't help with your Search Engine Optimization, or SEO, because your title or keywords won't be in your URL
It looks ugly. Trust me on this one.
It brands you as a "blogging newbie"
A popular permalink, especially for those of you who switched from Blogspot, is: http://yourblogname.com/2015/05/18/your-post-name. Here's why you probably don't want this one:
It shows the date you published. In the future, you might want to reshare that post, and a lot of people will click away when they see that it's "old." Bloggers struggle with getting their older posts seen–just because they were written 6 months ago doesn't mean they're not valid today!
Setting your permalink structure to http://yourblogname.com/your-post-name is most popular among bloggers. It allows for just the most important information to be contained, and it isn't too long (which can sometimes be mistaken as spammy).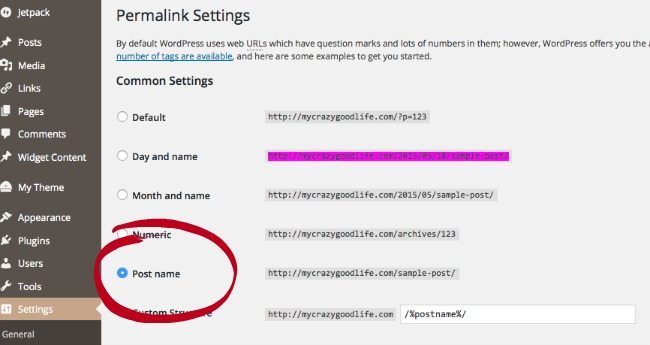 This is so important to do right away because if you were to write a few posts (or 50 posts) and then change your permalink structure, the previous posts would lose their "home." Anywhere they were linked to (Facebook, Twitter, Pinterest, etc.) will not work anymore. You'd have to go manually change those links or install a plugin (see below) that redirects your readers to the new permalink structure–but you'd have no control over all the links out there that someone else shared. While we always hope but never expect our posts to go viral, image that one of yours did… and people couldn't read it because the URL was wrong!
Passwords and Hosting Information
Arguably the most important information in the universe, writing down your blog's passwords and hosting information is invaluable. You usually need the hosting information because something has gone wrong, so make it easy on yourself and put it all in one place.
Another important thing to do is write down all of your internet passwords in one place, and update it every time you change a password. Not only is this super helpful for you, but in case there's an emergency, it'll be available to those who need it.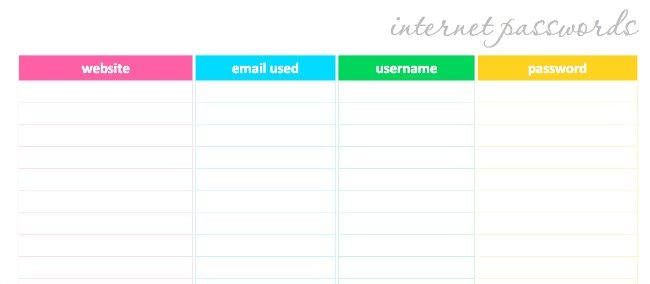 Plugins
You'll need to install a few plugins to help with your blog's usability. There are plugins for just about everything–blog security, social sharing to Facebook and other networks, to help with the appearance of your blog, to help with comment managing, and tons (really–TONS) more. I wrote this post about
how to install a plugin
and wanted to share with you the plugins that I have on my blog.
WordPress.com plugins:
Askimet blocks most of the spam that'll come your way. Just remember to delete your spam comments every few days, as keeping them is a security hazard.
Jetpack
is a plugin with many uses–provides a mobile theme, sharing buttons, easy stats, and more. You'll need a
WordPress.com
username and password to use either Askimet or Jetpack. This is different
than your blog's login (which is a WordPress.org login).
Other plugins:
Apocalypse Meow is a security plugin, which is important because WordPress blogs are hacked a lot. To see who is trying to login to your blog using Apocalypse Meow, go to Plugins > Apocalypse Meow > Settings. You can also whitelist your IP address here, which I highly recommend doing so you don't get locked out of your blog!
Broken Link Checker is helpful for getting rid of dead links on your site. When you link to a website and that website shuts down, Broken Link Checker will let you know that you have a "dead link" on your site. These links can be a flag to Google that your site isn't updated, so it's best to get rid of them.
Comment Reply Notification emails when you reply to someone's comment on your blog. Otherwise, they won't know you responded.
Shareaholic is one of the top sharing plugins. The bonus? You can see right from your post how many times it's been shared.
Updraft Plus is a backup plugin. I recommend having at least one backup of your blog run weekly. I personally use Vaultpress.com and LOVE them. I pay $15 a month and my blog is backed up in real-time and I am able to restore my blog at any time from the Vaultpress servers. This is important because if you backup to your own server/hosting account, and the server crashes, your files are lost. I recommend backing up to a Dropbox or other cloud account if you're not using Vaultpress.
Wordfence is a security plugin. It looks for hackers and stops them, or if one gets through, it can repair your site.
Know that less is more when it comes to plugins. That means, don't install a ton of plugins–it'll slow down your site and leave you open for hackers.
Updates
You're going to have updates every once in a while, which is normal. You'll see numbers pop up on the left side of your dashboard or messages at the top of your dashboard to alert you to them. Though I recommend always performing the updates shown in your dashboard, I do recommend waiting 2-4 weeks before updating so they can work out the bugs, etc. The most important part is to always do them in this order if there are more than one:
1. plugins
2. themes
3. wordpress
The reason for this is because plugins in need of an update can cause havoc to your blog. Think of the gears on a clock–the smaller ones have to work in order for the larger ones to work correctly. Not updating your plugins can result in the following (pretty big) issues:
1. Your blog is open to hackers who can find "the back way" in through an outdated plugin
2. Updating WordPress before a plugin can cause the white screen of death. Your blog will be "gone" and you'll have to login to your FTP files (the very back end of your blog) to manually remove the plugins. This is a HUGE pain, especially for those of us who aren't very blog/coding savvy. My host has been able to walk me through getting my blog back when this has happened in the past, but it's not an easy thing to do.
Categories and Tags
Think of your categories like an overview of what your site offers to readers. For example, Recipes. If Recipes is your category, your tags would be the types of recipes–dessert, dinner, breakfast…
To create a new category, you can add it into the sidebar while you're writing a post (just look to the right side of your blog posting screen) or head to Dashboard > Posts > Categories (tags are there too).

There is such a thing as too many categories and tags! I once had a client with 205 categories–that's too much :) Think of categories and tags as keywords, not ideas.
You can also use Categories and Tags in the future to link to your content. For example, during the holidays I have an image on my sidebar that says, "Click here for Elf on the Shelf posts" and "Click here for Holiday Recipes." I can easily find all of my holiday recipes and elf posts because I tagged them all the same.
Where to find more information
Almost anything you need to know about WordPress is on Pinterest somewhere! Search for tutorials–there are tons. I have a
significant amount of posts about blogging
that might have what you're looking for, and you might also be interested in the book that I wrote for bloggers:
---
Looking for even more info? Here are tips from our most recent Find Your influence Twitter party, #BloomWithFYI:
On Sharing:
@BeccaLudlum Share the love on social media! If you like a blogger's content, share it with your audience! #BloomWithFYI@FindInfluence

— Super Moms 360 (@SuperMoms360) May 28, 2015
On email lists:
Email lists? Love 'em, like 'em, and need 'em – they're a great tool for connecting with your readers. #BloomWithFYI
— FindYourInfluence (@FindInfluence) May 28, 2015
@FindInfluence I like email lists, and I have one. But I've never been "awesome" at growing them. #BloomWithFYI

— Sandra Calixto (@thesensiblemom) May 28, 2015
 @AyEll922 Do you have any tips on how to grow your email lists? #BloomWithFYI
@FindInfluence I've heard great ways are encouraging current subscribers to share and of course using social media to promote! #BloomWithFYI

— Ayana Pendergrass (@AyEll922) May 28, 2015

@thesensiblemom It can be hard! Try engaging your followers in a creative way to subscribe for more awesome content! #BloomWithFYI

— FindYourInfluence (@FindInfluence) May 28, 2015
On SEO:
@DesertChica@FindInfluence Yoast is such a huge help! Definitely gives me confidence. #BloomWithFYI

— Carrie McLaren (@CarrieMcLaren) May 28, 2015
On our "things:"
My thing is real life stories, sprinkled with humor and encouraging women to live their best lives @BeccaLudlum#BloomWithFYI@FindInfluence

— Stephanie Suire (@Stephanie_Suire) May 28, 2015
My "thing" is something I never aimed for. It's easy to follow tutorials. I assume everyone needs to start from the basics. #BloomwithFYI

— Becca (@BeccaLudlum) May 28, 2015

@BeccaLudlum I like to think telling stories!!!

— Unbelievably Human (@unbelievablyU) May 28, 2015

@BeccaLudlum @FindInfluence my "thing" would be the photos even though I'm just learning, i have a passion for it #BloomWithFYI

— Zεrinα Grαcε (@ZerinaGrace) May 28, 2015
@FindInfluence I'm trying to find my "what makes me different" from other food bloggers now #BloomWithFYI

— Zεrinα Grαcε (@ZerinaGrace) May 28, 2015
@ZerinaGrace You'll find it. Is it your unique pics? Easy to follow recipes? Amazing party apps? You'll find it! #BloomwithFYI

— Becca (@BeccaLudlum) May 28, 2015
If you're looking for even more from our #BloomWithFYI Twitter party, you can scroll back in the hashtag. Make sure to follow the amazing people at Find Your Influence for info on the next Twitter party!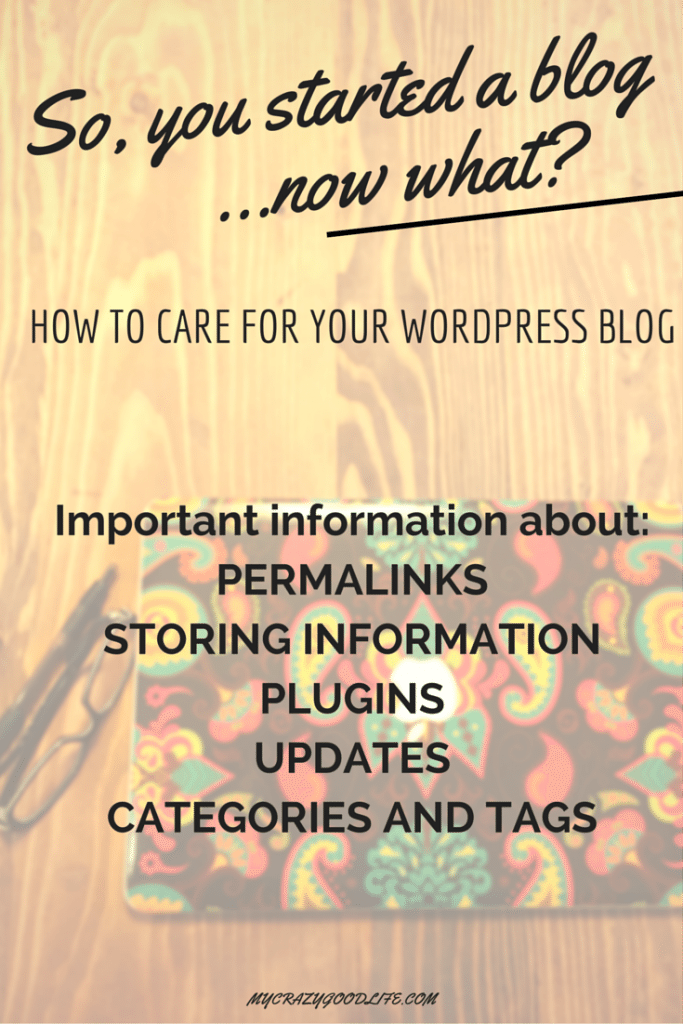 This post is part of a sponsored series with Find Your Influence. For more information about blogging and how Find Your Influence can help your blog, see my post about my blogging secrets.