This site contains affiliate links. Please see Policies for more information.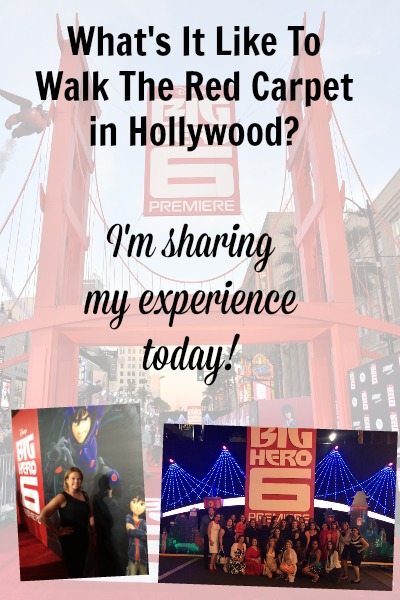 Ah-mazing. That's what it's like.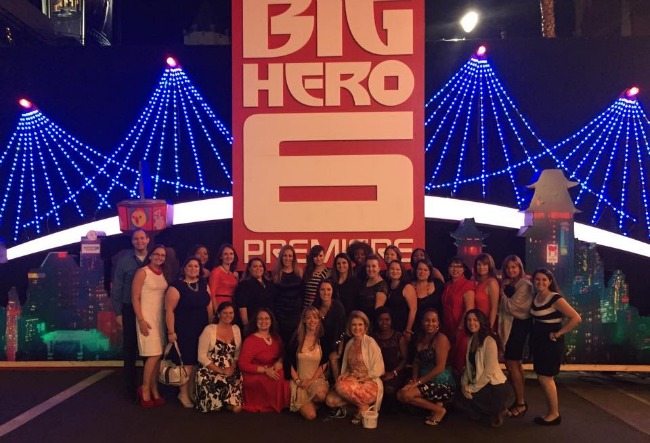 I was able to walk the red carpet for the Big Hero 6 premiere this week with 24 other bloggers. For my first red carpet event, I didn't quite know what to expect. I heard it would be rushed, loud, and a little stressful, but… it wasn't! The other bloggers who had done this before said they were surprised by the amount of time we had to take pictures and enjoy every minute of it.
The folks in charge of the premiere did a great job of turning the strip in front of the El Capitan into San Fransokyo, the city from Big Hero 6.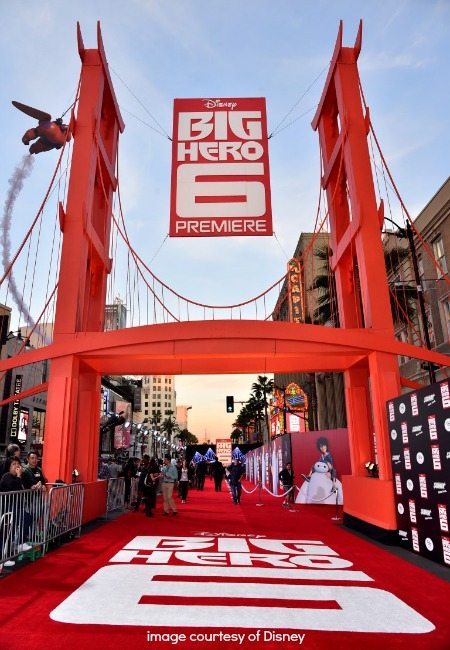 There were scenes and characters from the movie along the back wall of the carpet, and we were able to stop and get a few pictures with them!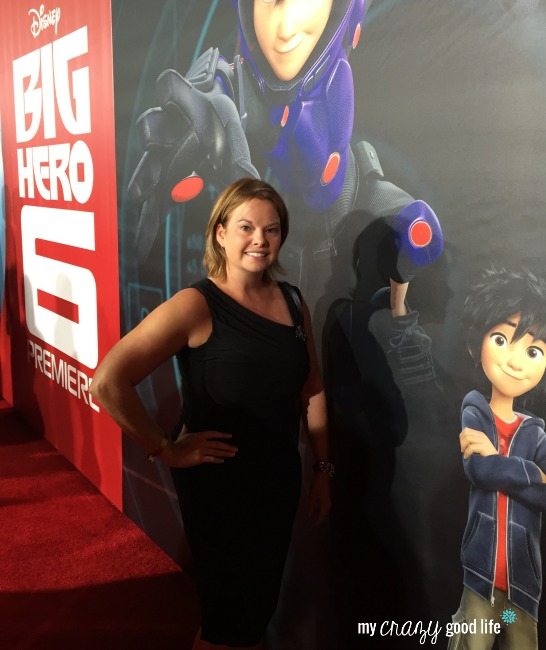 The best thing about experiencing the red carpet with other bloggers? Tons of pictures! Everyone is great about swapping cameras to make sure everyone gets some good shots of themselves. Nicki and I made sure to buddy up and take tons of pictures.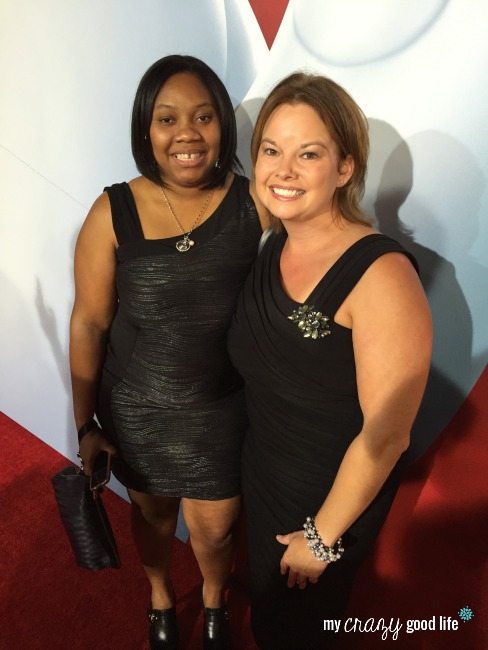 The premiere took place at the historic El Capitan theatre on Hollywood Boulevard, which was beautiful inside! It reminded me of a small theatre we used to go to when I was growing up in New York.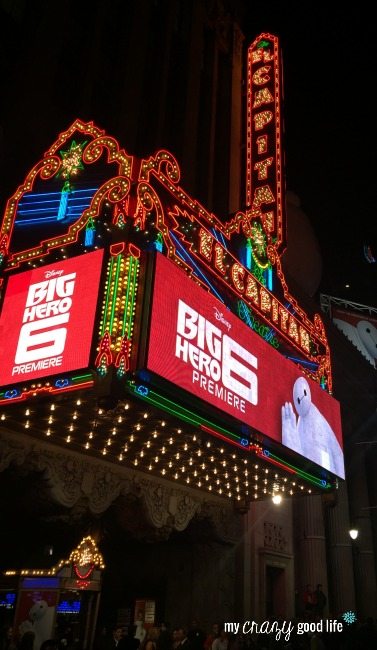 Of course, there were a few celebrity sightings on Premiere night!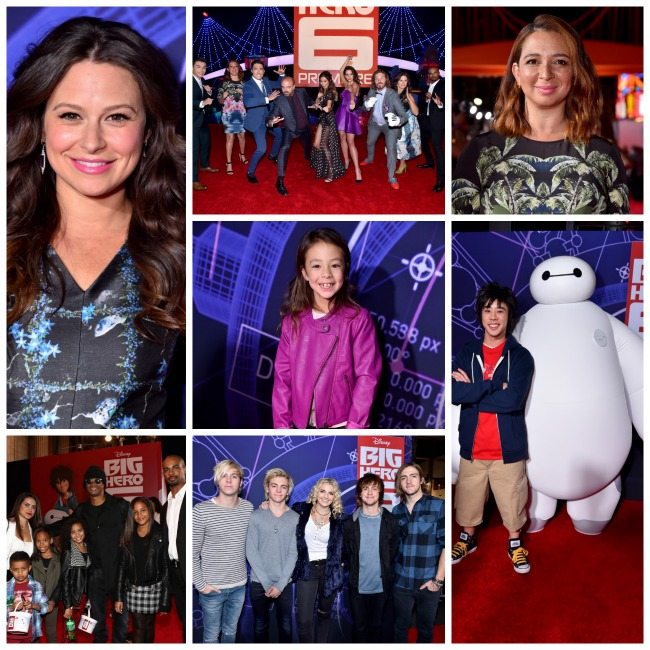 Do you have any questions about the night? I'm happy to answer them for you!
Tomorrow I'll share my parent review of Big Hero 6–my new favorite Disney movie!
I attended press events with Disney and ABC TV, which included the red carpet premiere of Big Hero 6. I was provided with an expenses paid trip to Los Angeles in exchange for my coverage about the events. No other compensation is given. Of course, opinions and experiences are my own.