This site contains affiliate links. Please see Policies for more information.
I was invited to be a part of this event by Marvel, and Disney. All accommodations were paid for, but opinions and post content is mine alone. My Thor: Ragnarok Red Carpet Premiere Experience #ThorRagnarokEvent
So many of you have asked what the red carpet is like, and now that I'm settled from the Thor: Ragnarok event I wanted to share all of the details with you. This was my third red carpet experience, and let me tell you–it's not any less amazing the third time!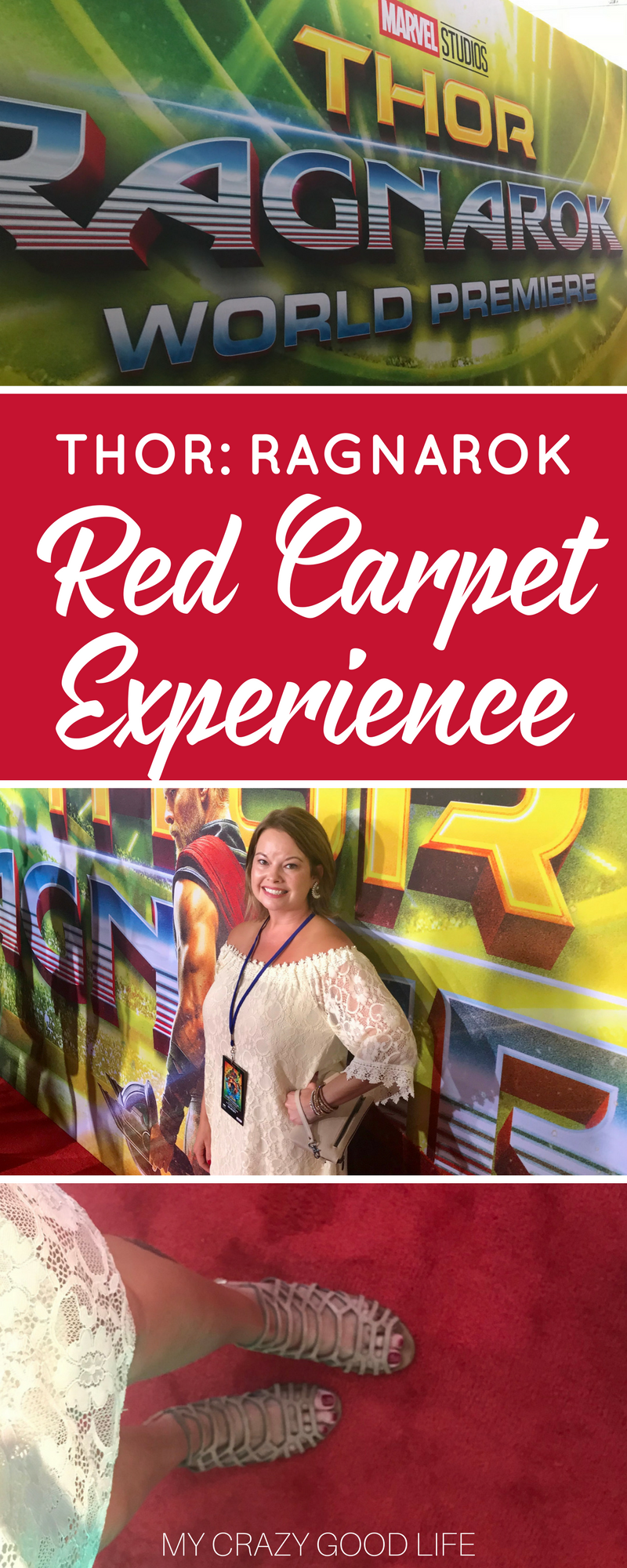 This was my first covered red carpet, which means a tent was over the entire event. We saw a few celebrities as we walked into the movie premiere, including Tom Hiddleston (Loki), Chris Hemsworth (Thor), Cate Blanchett (Hela), and Tessa Thompson (my new favorite character–Valkyrie).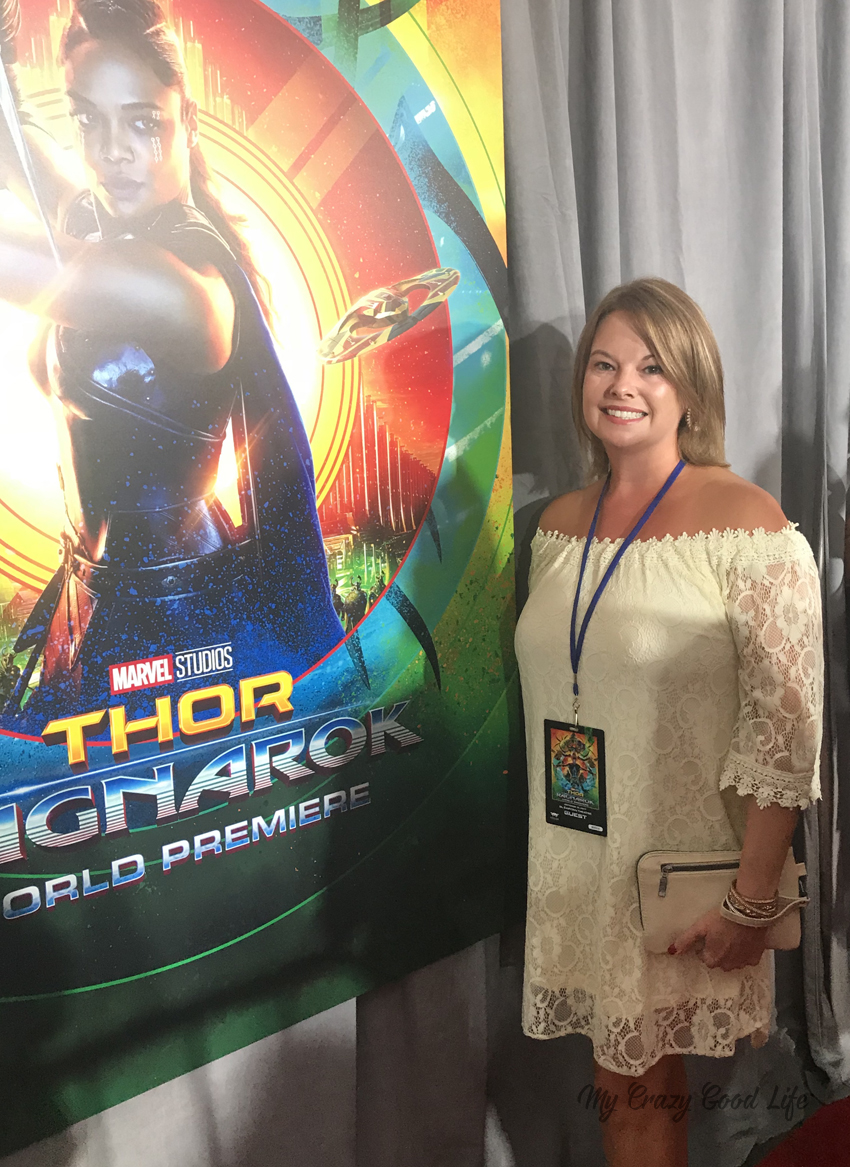 Here's a quick peek at what it was like:
We walked in to the theater, grabbed some popcorn and a drink and went to find our seats.
The energy in the room is nothing one could describe–there was a DJ in the corner playing music when we walked in, everyone was sitting and waiting or chatting with friends. Once the music got quiet, everyone rushed to their seats for the show to begin.
Our phones were taken for the movie, which was a-ok with me. It's not often that we are able to be in the moment, without the pressure of documenting our experiences. It felt wonderful to look around and be thankful for where I was, and capture so many memories for myself–not with a camera.
Instead of the movie starting, we were treated to the cast being called up onto the stage–you could tell they were excited to see their work on the big screen.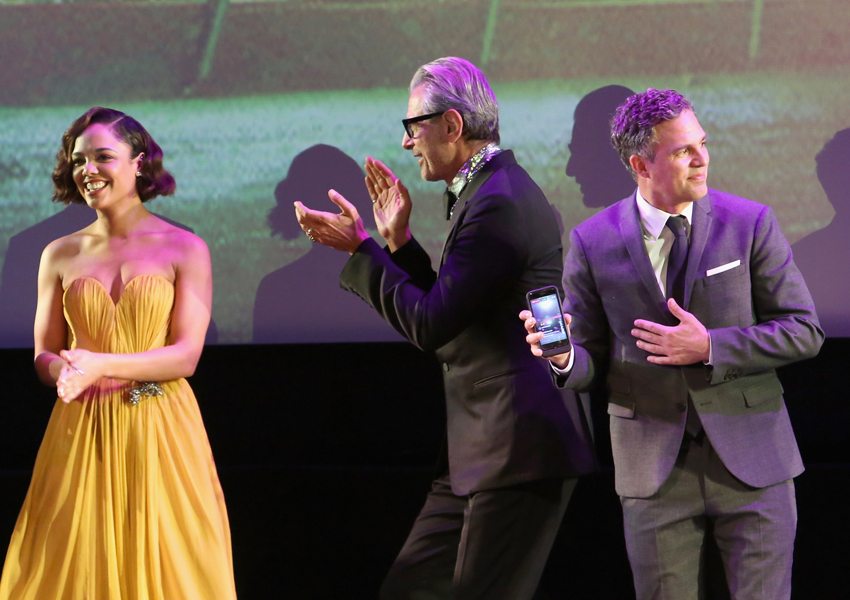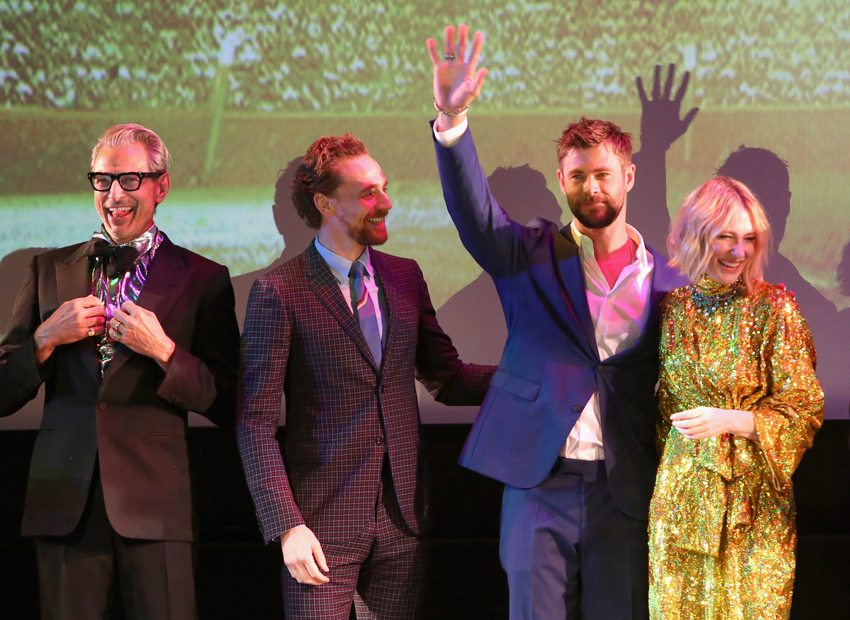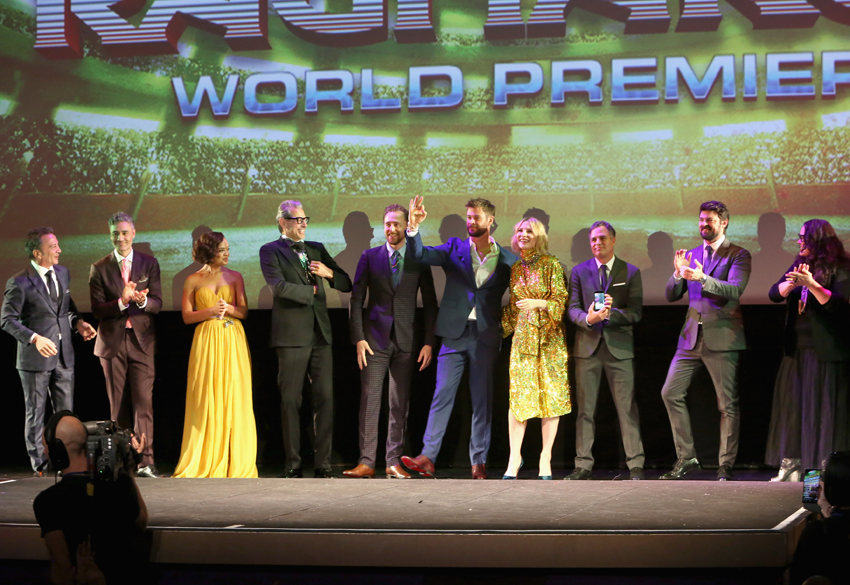 Though I'm not usually a fan of sitting in the front row during movies (because of my migraines), this was one time that I was thankful to be sitting right up front. You can see me in the picture below, in the front row all the way to the left of the stage.
What. an. experience!
When it was time for the cast to find their seats for the movie, they walked off those pretty steps right by me. Mark Ruffalo (the Hulk) even smiled and said hello as he passed.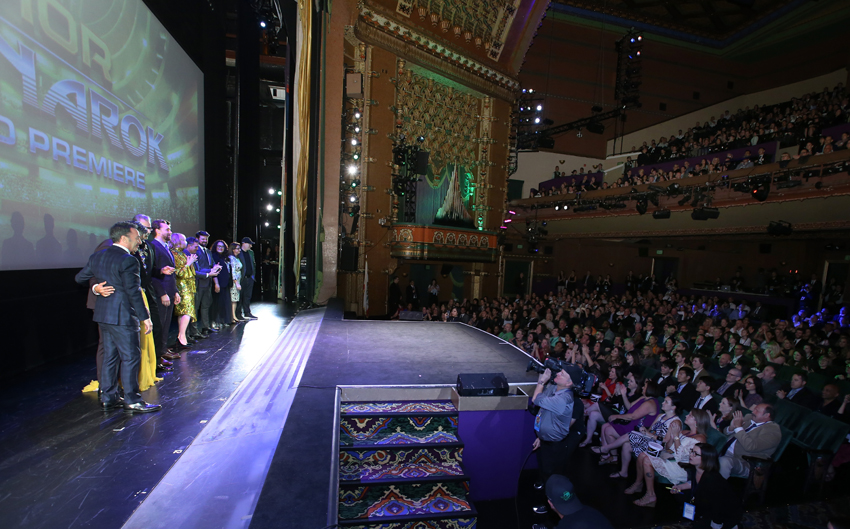 When the opening scene of the movie began, everyone in the theater clapped. Laughs were louder, smiles were bigger, and every reaction was bolder as the audience watched the movie. Every time a new character came onto the screen, they were met with another round of applause.
Laughs were louder, smiles were bigger, and every reaction was bolder as the audience watched the movie.
There's no experience like watching a movie premiere with the people who created it.
Of course, you never leave the theater until after the credits–especially at a Marvel movie. Thor: Ragnarok was no exception! There are mid-credit and end-credit clips that you'll want to stay for.
On our way out of the theater there were so many amazing experiences–walking out next to Liam Hemsworth and Miley Cyrus and pausing to let Jon Favreau cross in front of me. After we received our phones back I was even able to get a selfie in front of the El Capitan…With Chris Hemsworth right behind me.
Magical. There really isn't a better word for it.
You can see the official Thor: Ragnarok trailer below. This is definitely one that you want to see in theaters! It opens November 3, 2017.
If you want to read about my other red carpet experiences, you can do so here: