This site contains affiliate links. Please see Policies for more information.
With all of the hype about the Calculator% app, I'd assume that teens everywhere are deleting it from their phones before their parents hear about it. Since it's a photo hiding app, just having it installed on their phone makes them look like they're hiding something.
As long as you share an iTunes account or are a member of the free Apple Family Sharing program, there's a way to tell if your child has downloaded the photo hiding Calculator% app–even if it's not on their phone right now. And you can do it without touching their phone.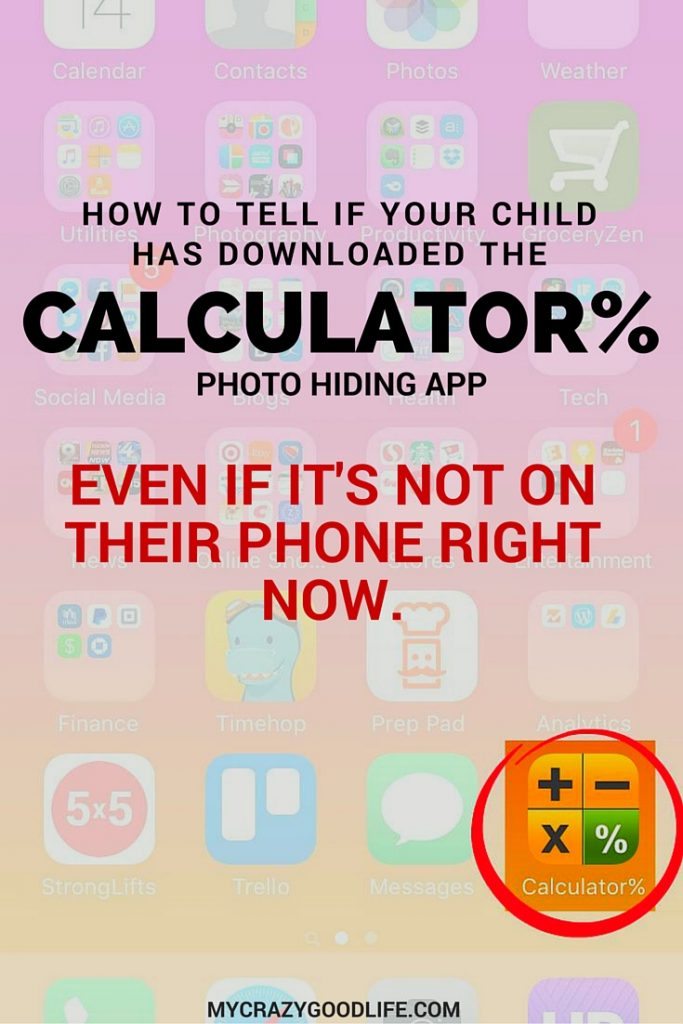 1.From your phone, you can just search the app store for the Calculator % app: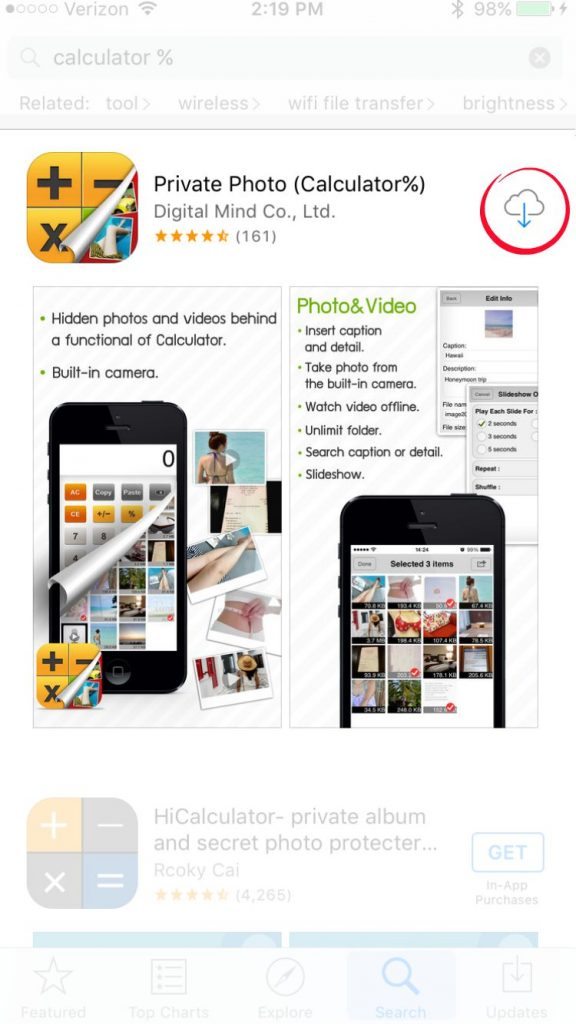 If you see a cloud with an arrow pointing down, the app has already been downloaded to your iTunes account. That means that someone in your household has downloaded it before. To find out when it was downloaded and what account was used, you'll have to hop on your desktop computer and open iTunes.
2. From your desktop, open iTunes and find the three dots on the top left side of your screen.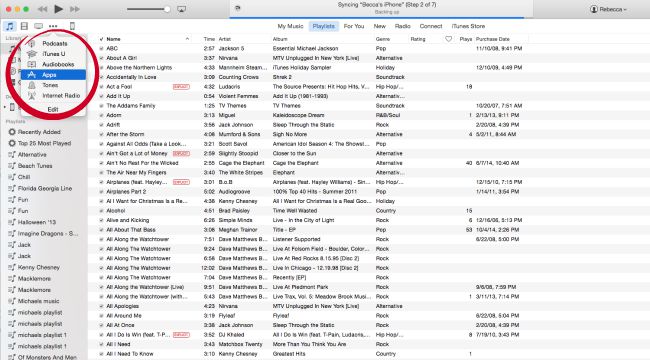 3. Search for the app in the top right corner of your screen: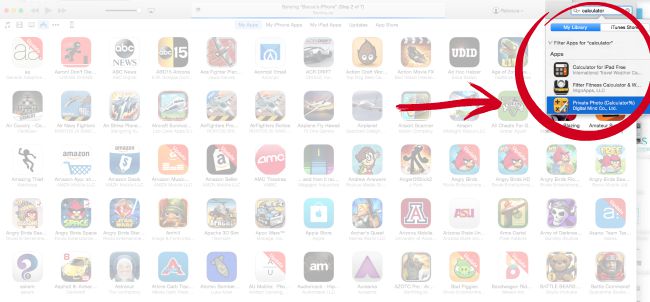 4. Click the app. iTunes will scroll to the section of your apps where it is. When you find the app, right click on it and click More Info: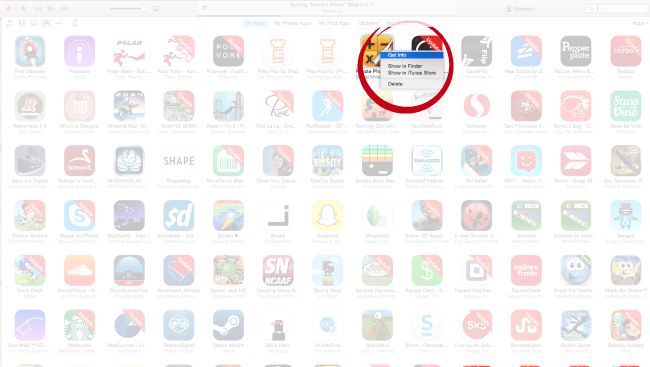 5. Click File and you'll see the date and iTunes account that the Calculator% app was downloaded to: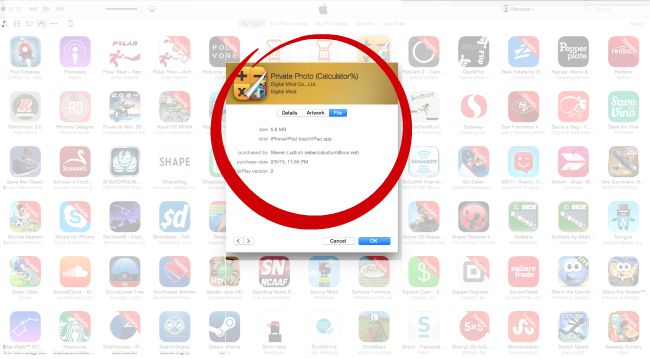 You can delete the app from your iTunes account, but be aware that it can be downloaded again by anyone with download privileges.
In our house, we chat about how to use apps responsibly instead of taking them away completely, but with an app like this we discussed that anything that needs to be hidden on your phone shouldn't be on your phone at all.