This site contains affiliate links. Please see Policies for more information.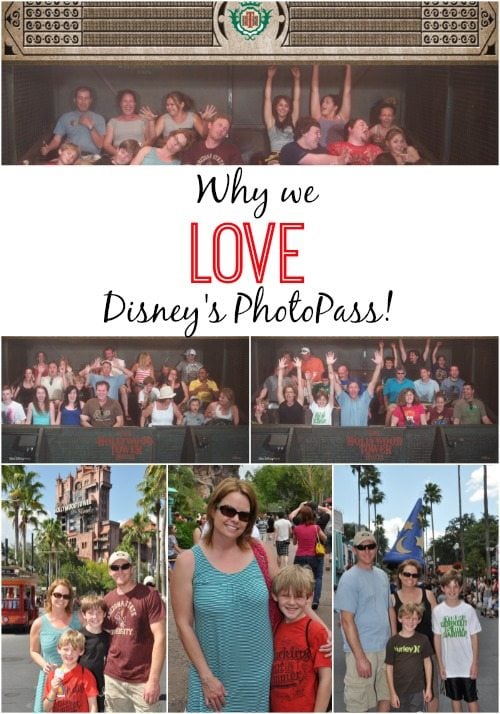 Our time at Disney World was… I'm going to say it… magical.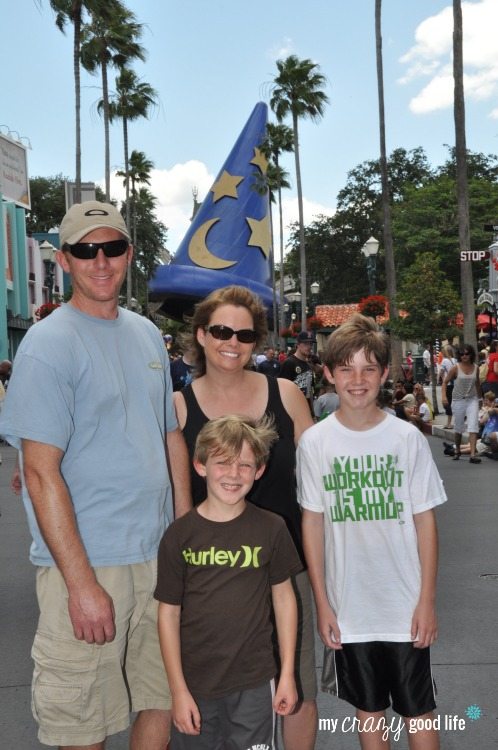 Lots of family time, and lots of being silly.
We were spoiled by the amazing Social Media Celebration staff, and one of our generous gifts was a PhotoPass+.
I'm sure if you have been to Disney, you have seen the PhotoPass photographers around the park. They're at all of the park icons (the Hollywood Studios hat, the castle at Magic Kingdom, etc…) and in front of several rides. They're also at several dining locations. Oh, and those silly photos they take on the rides? The ones that catch you at the scariest part of the ride? Those are also linked to the PhotoPass.
The PhotoPass+ is the newest, most comprehensive PhotoPass product. Buying the PhotoPass+ ($199.95) gives you access to all of the photos on the following Disney World attractions: Space Mountain, Splash Mountain, Buzz Lightyear's Space Ranger Spin, Tower of terror, Rock 'n Roller Coaster, Expedition Everest, and Dinosaur. Also, the following Disney World dining locations are part of the PhotoPass+: 1900 Park Fare, Ohana, Spirit of Aloha Dinner Show, Chef Mickey's, Cinderella's Royal Table, Tusker House, Hoop Dee Doo Musical Revue, Princess Storybook Dining.
The part that is the best for me, though, is that the PhotoPass photographers are included. I love that I can be in the picture, and not just behind the camera.
Having the PhotoPass+ gave us the opportunity to be super silly, and get some very memorable photos. I loved that the most stressful decisions of the day were "what should we do in this photo?"
And now… for the pictures of our trip that make us smile the biggest…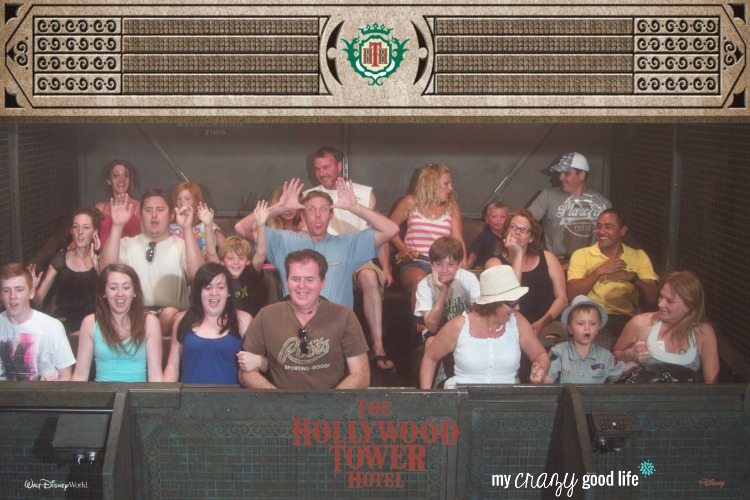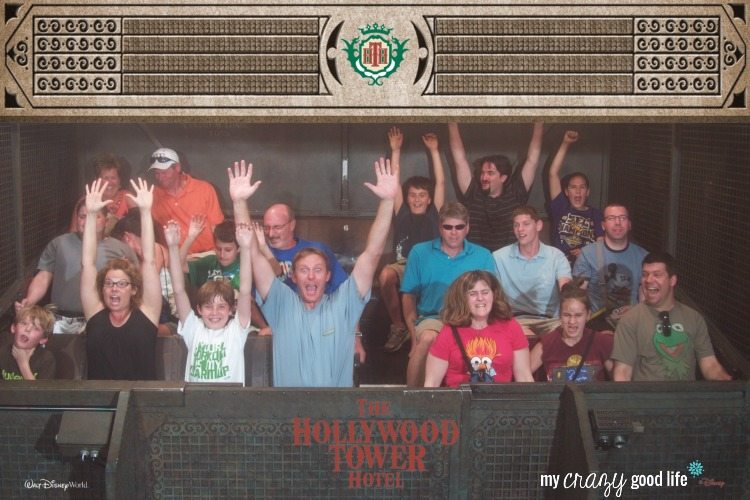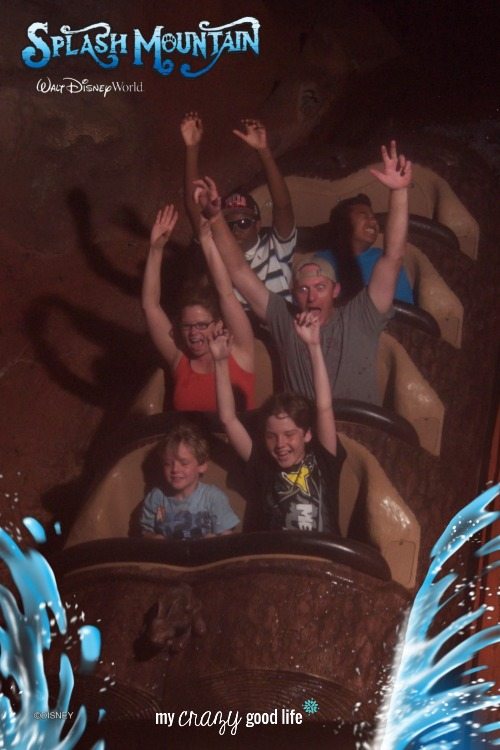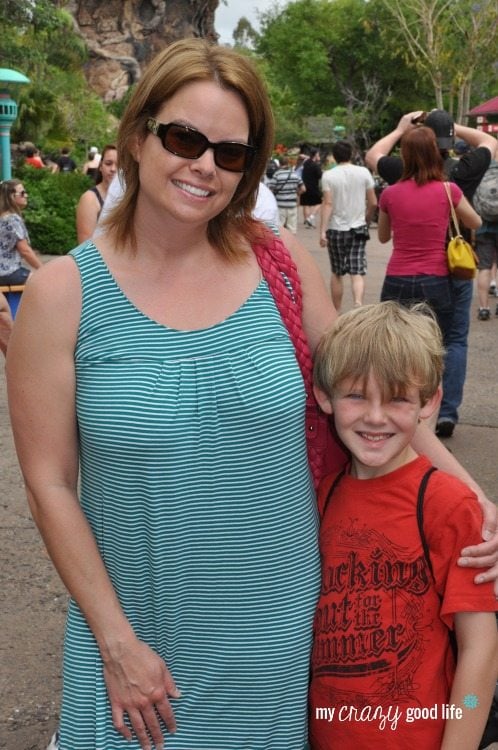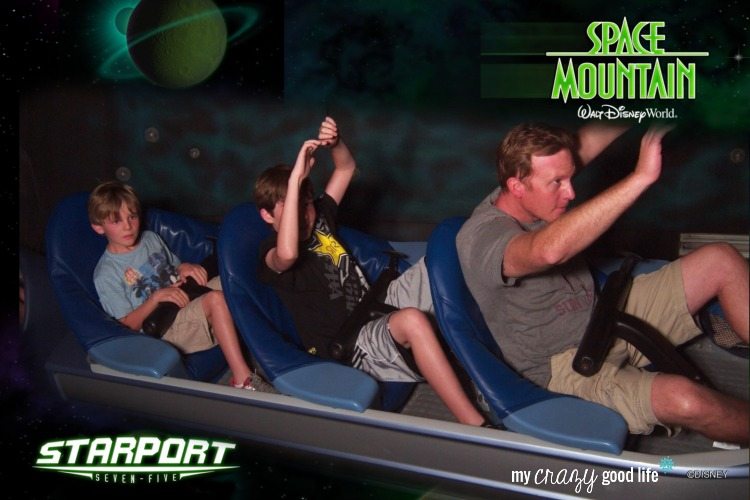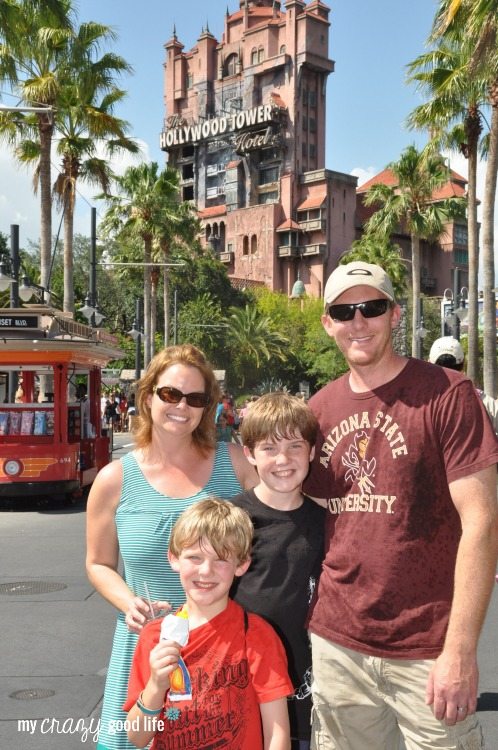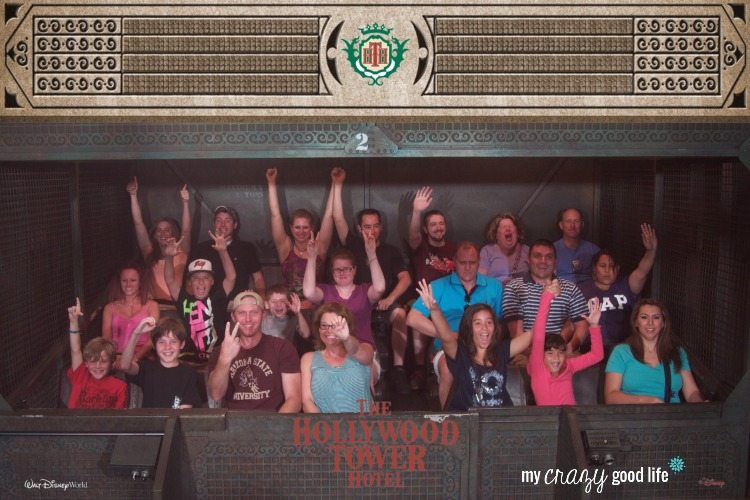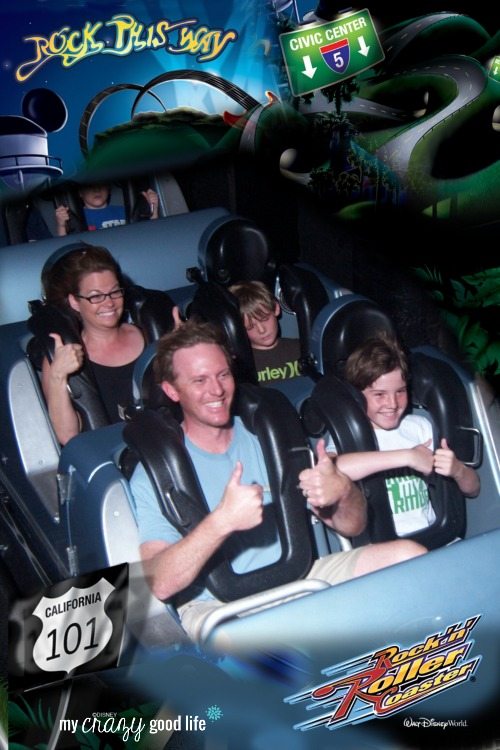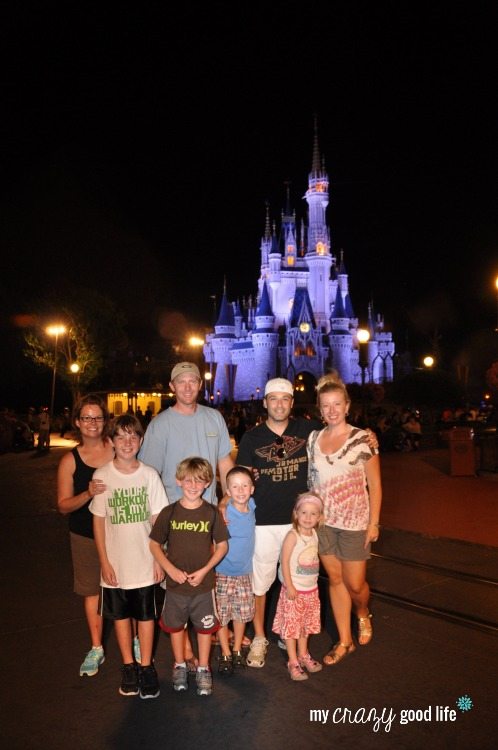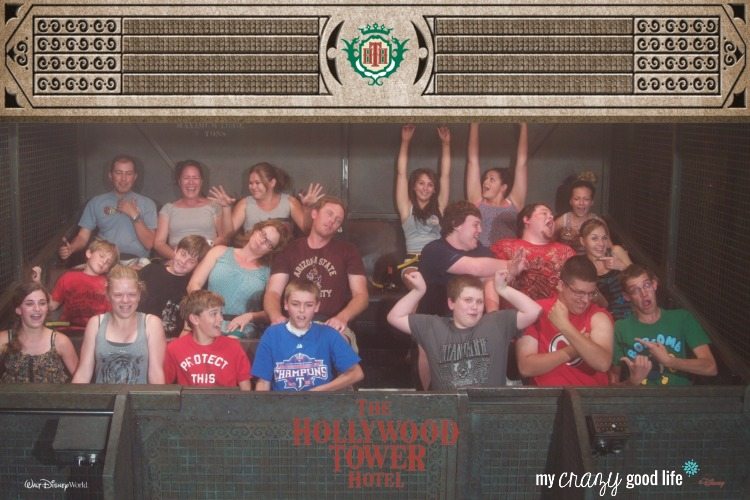 See what I'm talking about? Big smiles all around.
The fun part about the PhotoPass is that you can share it among families or groups. I'm sure you noticed Amy's wonderful family up there with us!
If you'll be in the parks for any length of time, the PhotoPass+ is the way to go! Being in the photo instead of behind the camera is what makes magical memories!
This post is the second in a series about theWalt Disney World Social Media Moms Celebration and our post-conference vacation. Come back next Thursday to hear all about the fun of navigating the parks with two older children! If you would like to view the series of posts, click here.
—–
Our family was invited to the 2012 Disney Social Media Moms Celebration. In exchange for a conference fee, I was provided with room accommodations, park passes, several meals, and admission to conference events. I was not asked to write about our experiences at the conference.