This site contains affiliate links. Please see Policies for more information.
We are living in the golden age of technology. We can take our devices with us everywhere we go, there's not huge batteries or wires dragging us down! Somewhere along the line we forgot to figure out how to keep our cords and headphones from getting tangled up in our bags, pockets, and purses–which is where this DIY earbud holder comes in! Every single time I reach for a charging cord or my earbuds I'm digging through a tangled up jungle of disaster, and this solves that problem. This quick and easy craft tutorial will show you how make a DIY Earbud Holder made from a Tic Tac container.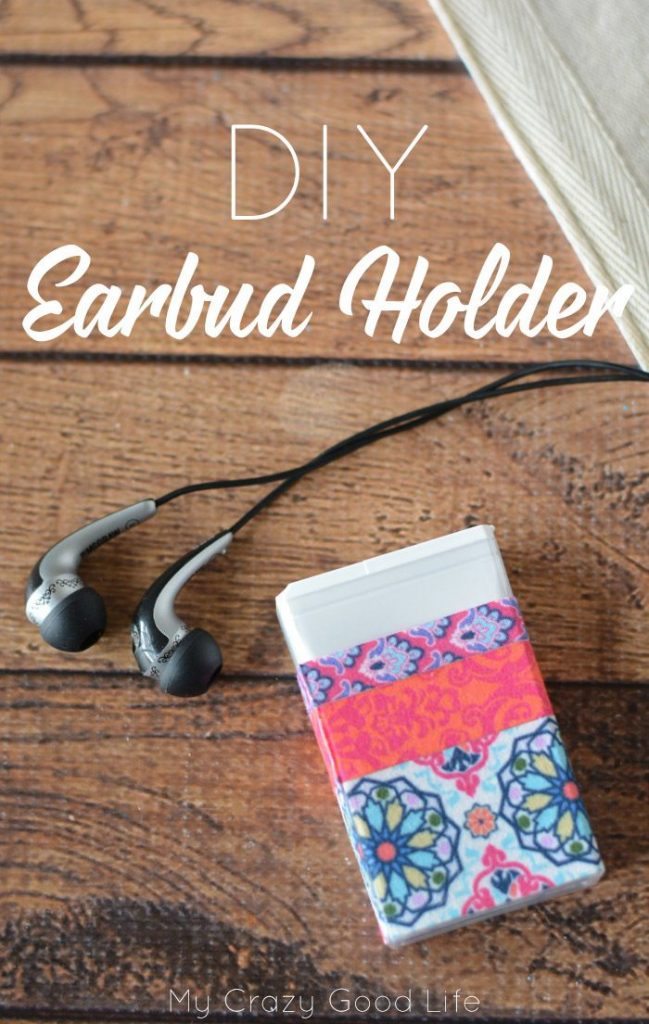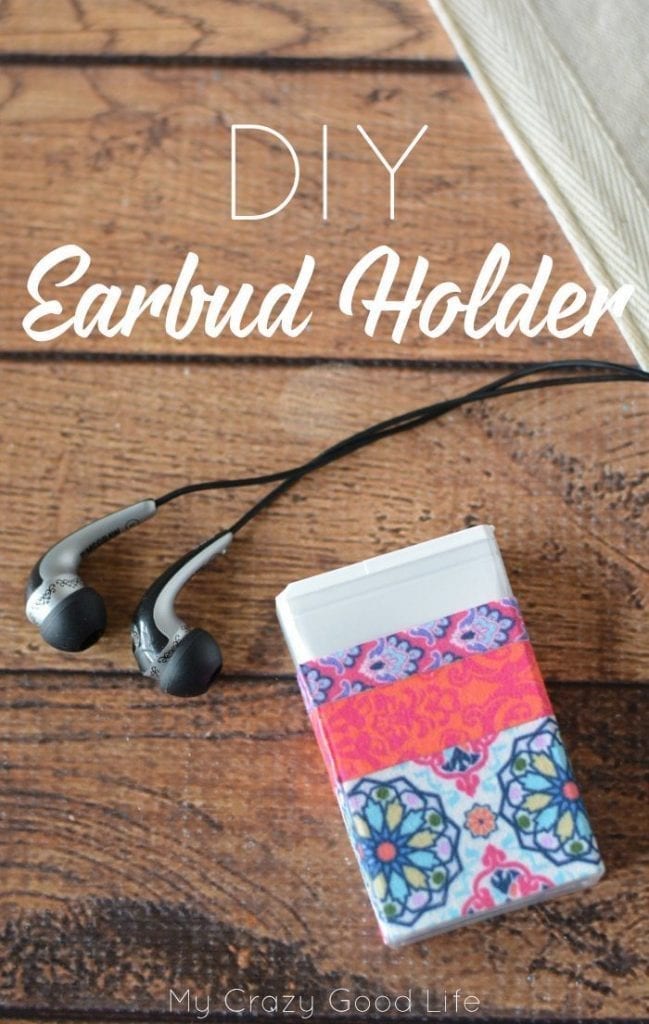 This Tic Tac DIY earbud holder is so handy. You can also make one for your charging cords. These little containers take up no extra space, they're easy to take with you in a pocket if need be, and they're already floating around your house and car. With just a little decorative touch you'll have a handy little storage container ready to go!
Materials Needing for Making a Tic Tac Ear Bud Holder: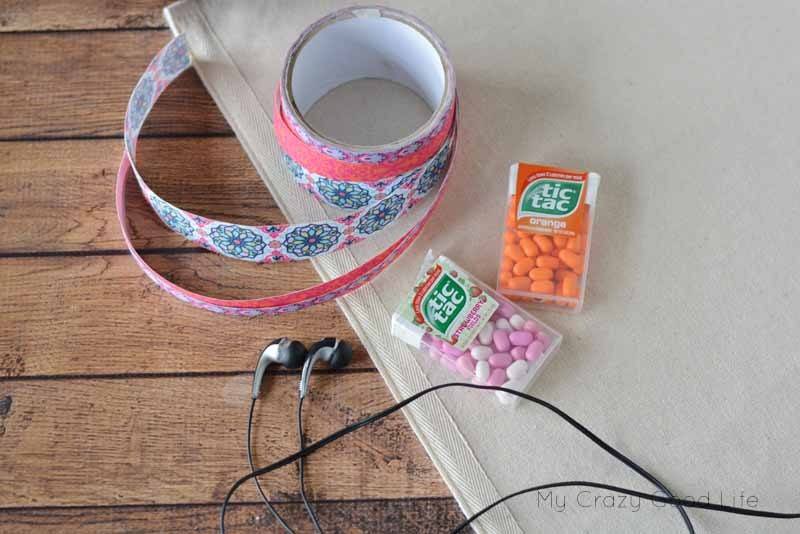 Directions for Building Your DIY Earbud Holder:
Empty your Tic Tac container if not already!
Gently peel away the sticker label. It's not as hard as it looks. Be patient and it should all come off at once. You need to make sure you remove the entire label. If some of it sticks on the container, use a separate piece of tape to press onto the label and peel the tape away and remove the adhesive.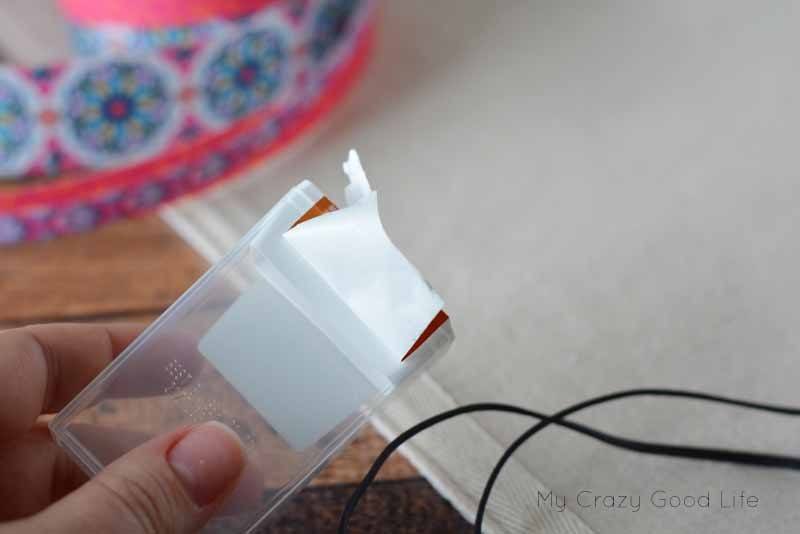 3. Remove the top by flipping open the lid and pulling it away from the body.
4. Place your earbuds inside of the container to make sure they fit before you begin your project! Remove the headphones and lid and begin to decorate your container.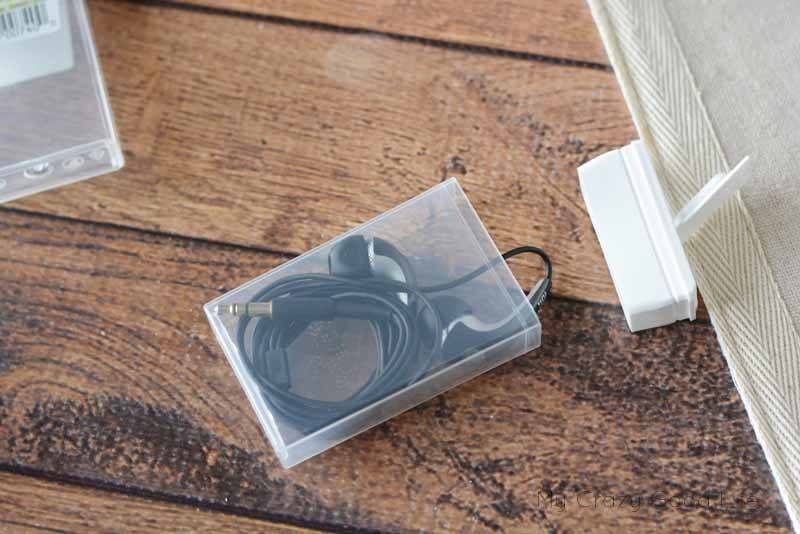 5. Use fabric tape in any design to decorate your container! Wrap a small piece around the container, to measure the length, and cut it about 1/2″ longer. Cut additional pieces this same size.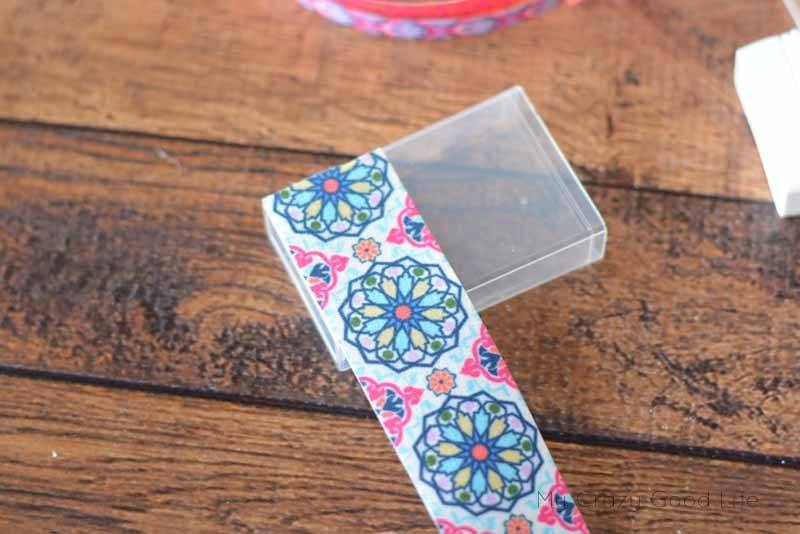 6. Remove the adhesive back of the tape and press it gently onto the container. You can cover the entire container or you can leave open sections as shown. Once the tape is on the container, press firmly to adhere. Use scissors to trim the excess as overlapping the two pieces of tape may not work well.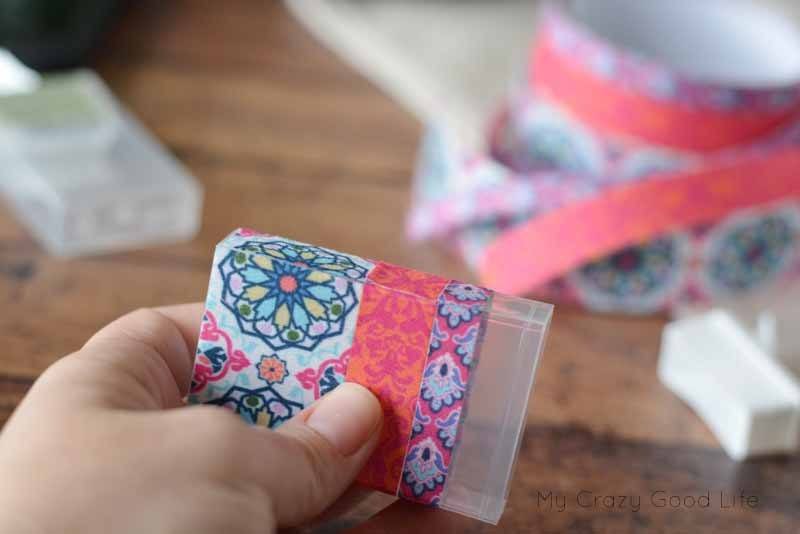 7. Place your headphones inside for easy storage.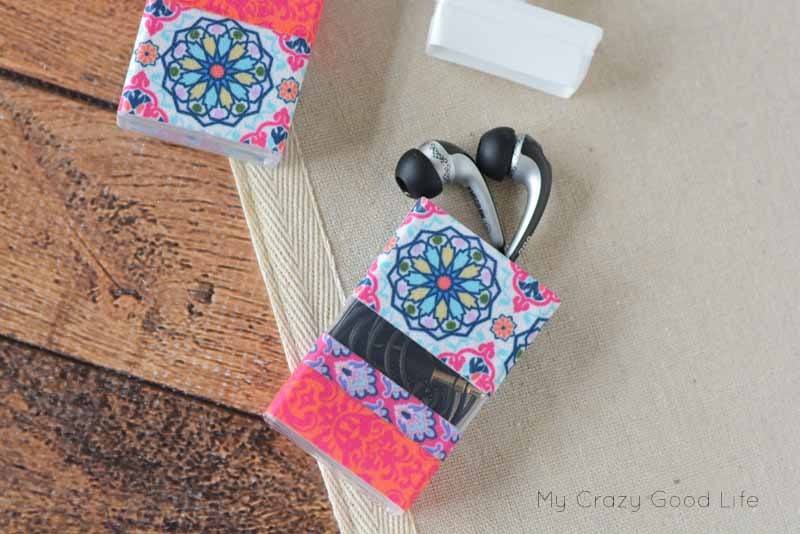 Show me your earbud holders! I can't wait to see what you come up with ;)