This site contains affiliate links. Please see Policies for more information.
With Age of Ultron coming out in just a few weeks, our house is all Avengers, all the time! For Easter, I decided to put together a couple of teen-themed Avengers Easter basket ideas with the help of Fun.com. Of course, these would also work great for tweens, kids, and even adults!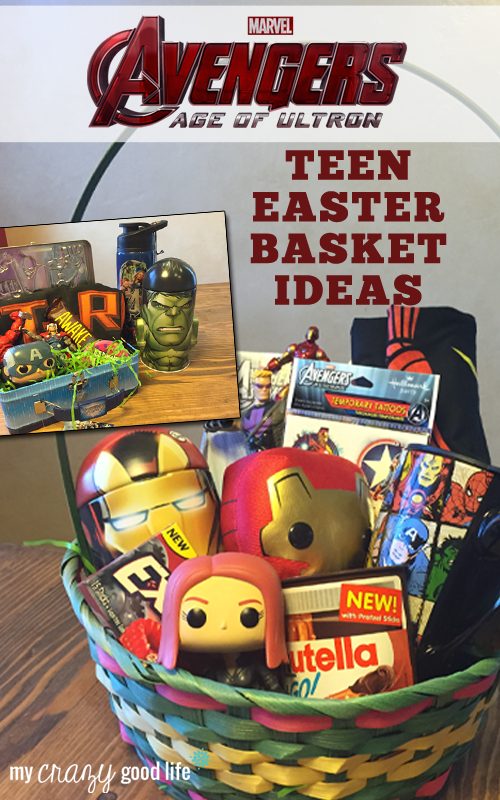 First up is the Avengers Easter basket for teen girls: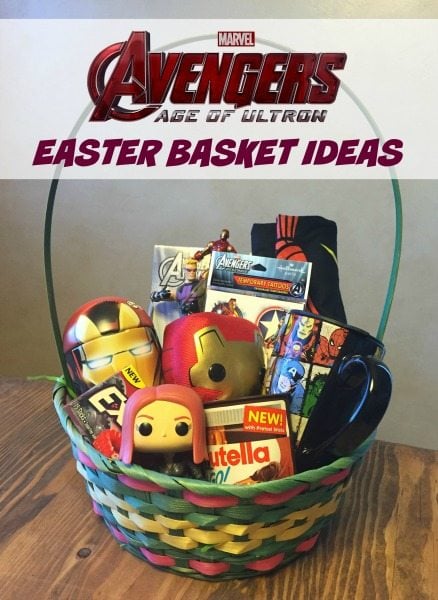 Avengers aren't just for boys! I'm partial to Iron Man, but there are quite a few other Avengers to choose from.
Teens are usually a little less into jelly beans, a little more into snacks and gum, and might even be drinking coffee or hot chocolate before school in the morning. For Easter, tweens love non-candy items too! They like to personalize their lockers, desks, and other personal spaces. Fun.com has some great options to choose from!
The items in the above basket are (there are affiliate links in this list):
Ms. Marvel girl's t-shirt (out of stock)
For my teen boy Avengers-themed Easter basket: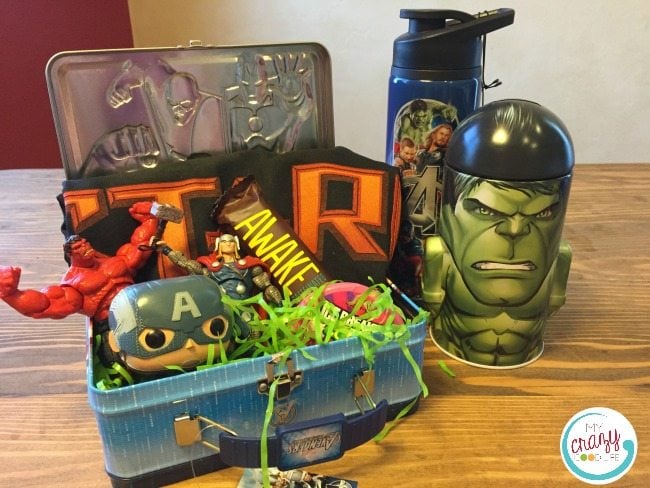 I used the Avengers lunchbox ($8.99) as my "basket," and included the following items (there are affiliate links in this list):
What are your Easter basket ideas for your Avenger-loving teen?