This site contains affiliate links. Please see Policies for more information.
This post, Director Marc Forster Brings Pooh to Life in Christopher Robin, is part of an expenses paid trip with Disney. Some interview questions and responses have been edited to improve readability.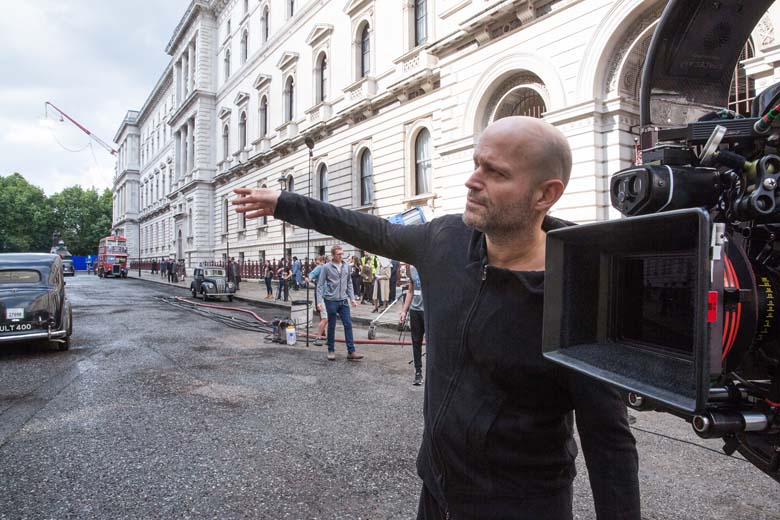 Director Marc Forster's name might not ring a bell, but his movies will: Monster's Ball, Finding Neverland, and The Kite Runner to name a few. We were able to sit down with him and discuss his favorite Pooh character, symbolism in the movie, and the special Easter egg you'll see after the film.
Question: Which character do you like the best?
I definitely think for me it's Pooh and second it's Eeyore and Piglet. I have definitely an Eeyore, Piglet side of me. I wouldn't say I'm a very big optimist, but there's still sometimes where I think, 'oh, it's too late, too this' and there's sort of Piglet moments of worry and fear creeps in and suddenly I think 'what am I doing?' But I think Pooh has that gift to be very Zen, I think.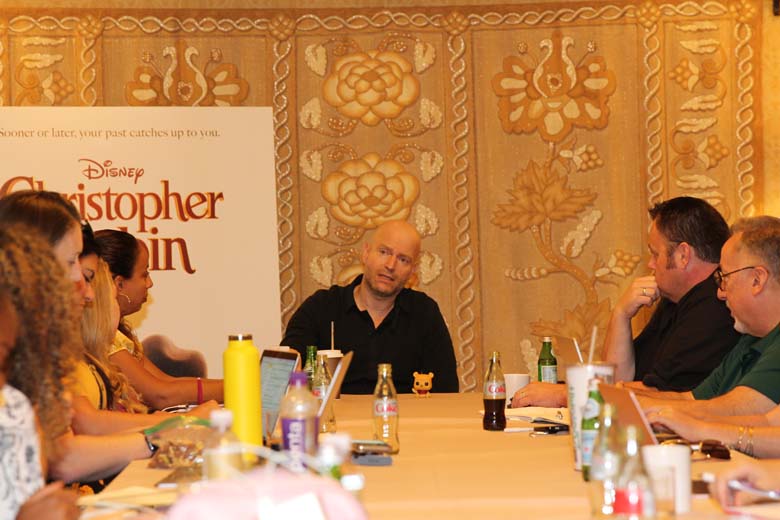 Question: Is there a part in the movie that features strong symbolism?
I like metaphors in general. I wanted the film to end suddenly with him, Ewan, with his sweater too short. It's like the film is too short as well.I just thought it was funny.

For instance, the daughter leaves the drawing for him and when she finds the drawing, said I didn't realize you could draw as well and then he hits the table and then the honey falls down, it's sort of like, the honey obviously is supposed to then wake up Pooh.

Because the idea was that when he actually sees the drawings, that's sort of when they come back in is consciousness and that's sort of like when the animals sort of come alive again, in a sense.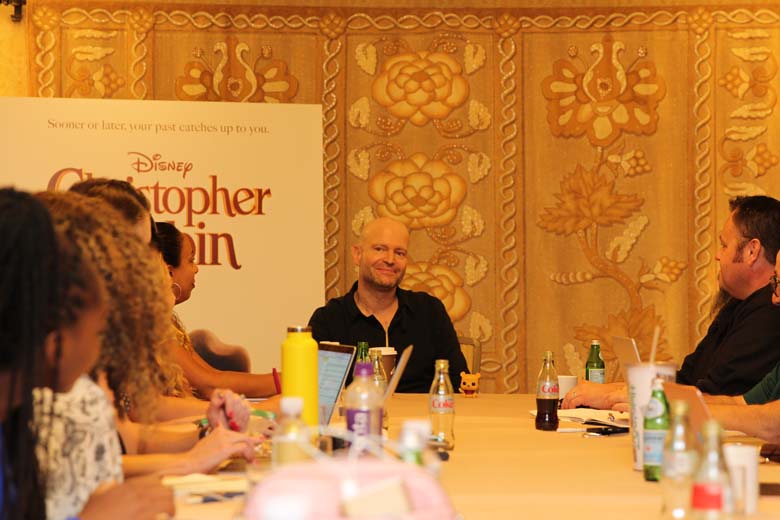 Are there any Easter Eggs in the film that you can share?
Stay for the end of the credits.

I think for me, the Richard Sherman scene was the Easter egg in a sense. I thought it would be great if Richard Sherman would write me one song, because he's like ninety years old, and then he suddenly came back with three songs. We only wanted the song for the beginning, but then the other songs were so incredible, I said, we have to put them in there.

I felt suddenly it would be great to show them all on a beach. We didn't have it in the schedule and it wasn't really budgeted and I said to the line producer, 'you know what?I'm just gonna.' It was right where we shot the train station set when he's running through the train station.Next to the train station was the beach. 

I said to line producer, you know, I'm just going to over to the beach.We have so many extras here.Just stick them in bathing suits, run over, I'm taking a camera.Just shoot it. I can do this in two hours.

We're running over there and I suddenly said now we need the piano on the beach as well. It all came spontaneous to me to put the four chairs next to the guys and put the animals in there. Ultimately, that all came literally within five minutes. Put the four chairs and then we did one take of that and the two actors sit there eating the ice cream. And said, you know, I think things are changing and it's for the better. 

Then we just move over and there were the four animals. I showed the film to a friend of mine and he said to me, you know, my favorite Eeyore quote,"Thank you for noticing me." It's not in the movie.

I said oh, we have to put that quote in the movie, so I'm going through the movie and I can't find the right spot, so I'm going to the end part where they sit, all the four of them and I have Eeyore go, "thank you for noticing me" as the last last line.
It truly is one of the best lines in the movie!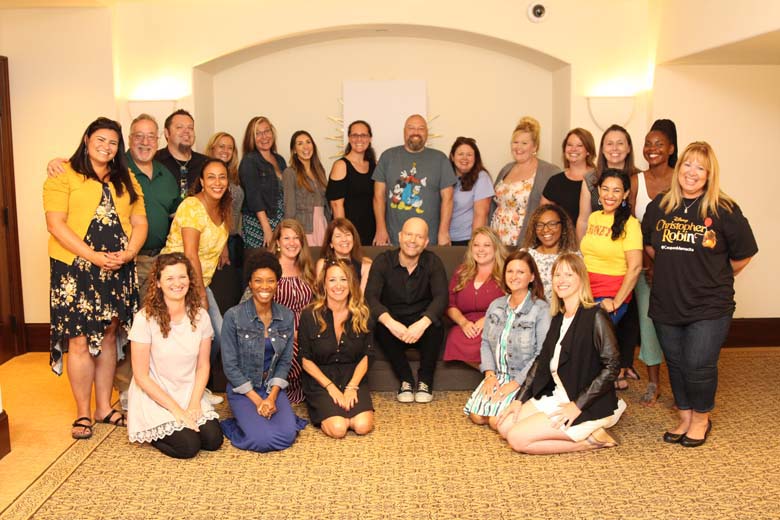 Christopher Robin is in theaters now!