This site contains affiliate links. Please see Policies for more information.
This post, Interview with Bronte Carmichael of Christopher Robin, is part of an expenses paid trip with Disney. Some interview questions and responses have been edited to improve readability.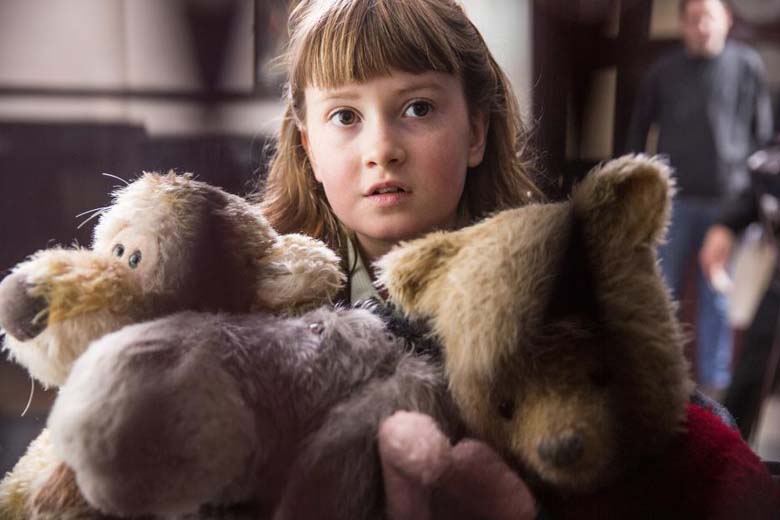 Bronte Carmichael plays Madeline Robin, daughter of Christopher Robin in Disney's new movie of the same name. Bronte is no stranger to the camera, as her parents are both actors (fun fact: her mother actually played her grandmother in the movie!) and she has been in multiple tv shows and movies.
Bronte is a talkative and kind young girl–just 11 years old! She seems much older, and is very well spoken. We were all so impressed by her demeanor, and loved speaking with her. Here are my favorite parts.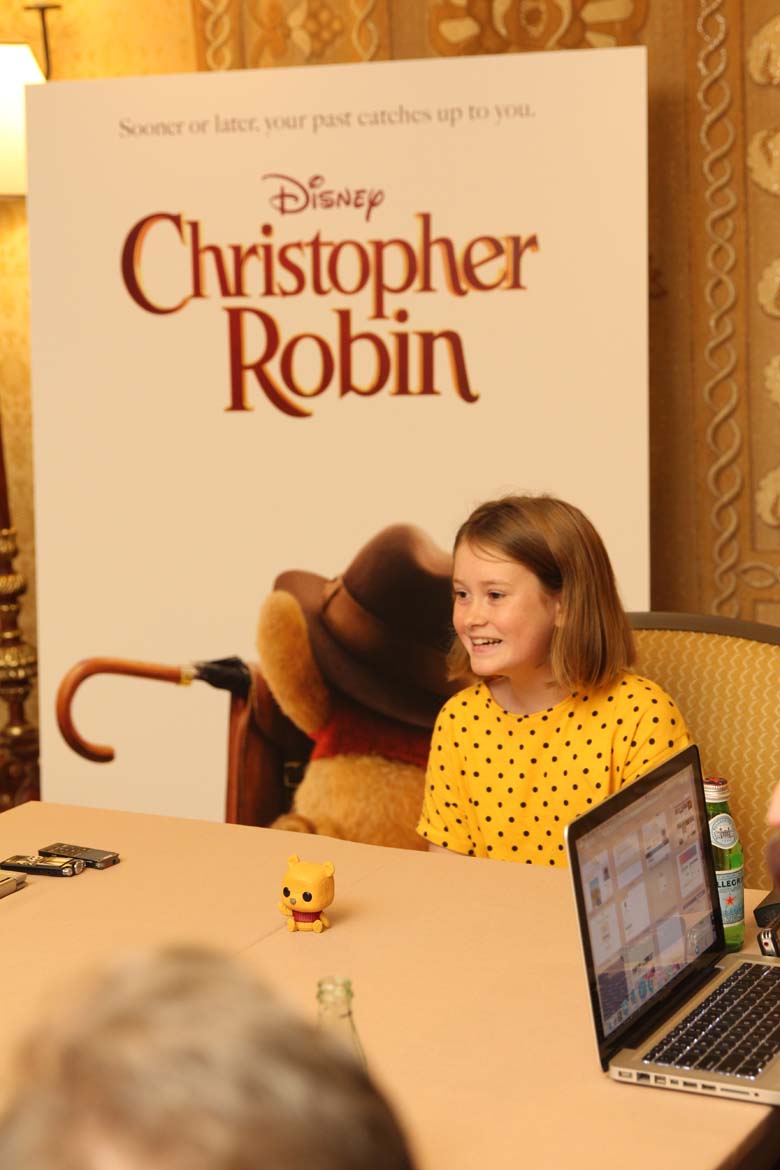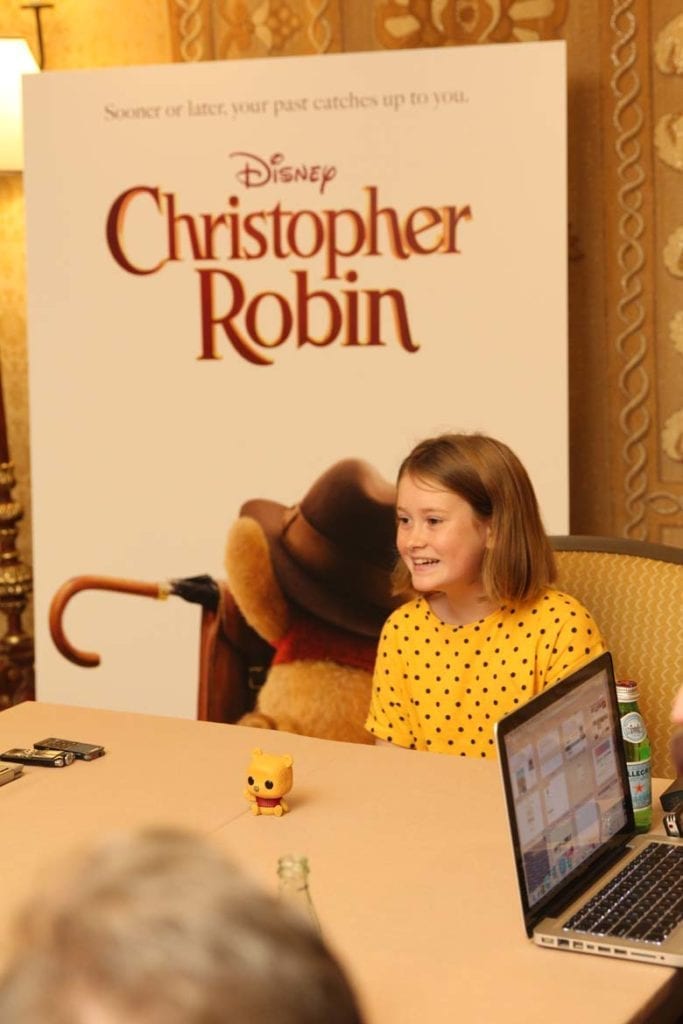 Who is your favorite character?
I like them all because, you can't really like one–they all have different personalities. They act just like, almost like emotions. Eeyore can be like, gloomy, sometimes you can feel like Eeyore, sometimes you can feel like Tiger, like really bouncy. But you know, I quite like Piglet. And at the end of shooting it, they gave me the Piglet to take home.
What was your favorite scene to film?
I quite liked all the action scenes. Like the bit where I did my own stunt where I tripped, and I also liked cycling as well, it was really fun.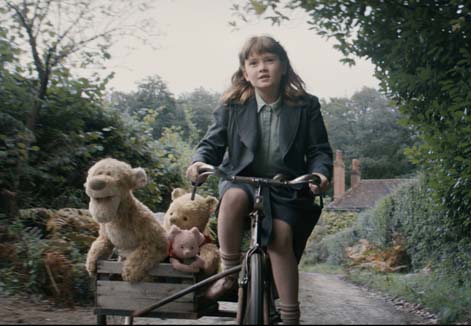 What was it like being on set, like a typical day on set? What did it involve?
Well, I'd arrive at about seven in the morning and then I'd normally do hair, makeup, then costume. And then one of the AD's, Alex–she was always really nice–she always brought me this little plate of berries before I went on as a little energy snack. And the first day, I went into my trailer, they'd set up, like- 'cause my mum had told them that I like stuffed animals, so they set up all these little Winnie the Pooh characters all over the trailer.

And so, average day, I'd say depending on what we do, they'd bring me into rehearsal, and then they had readers for the animals. Not the ones that they used, obviously in the final film, but they had it so we didn't have to just react to nothing. And so I'd practice lines with them and then go back and then shoot it.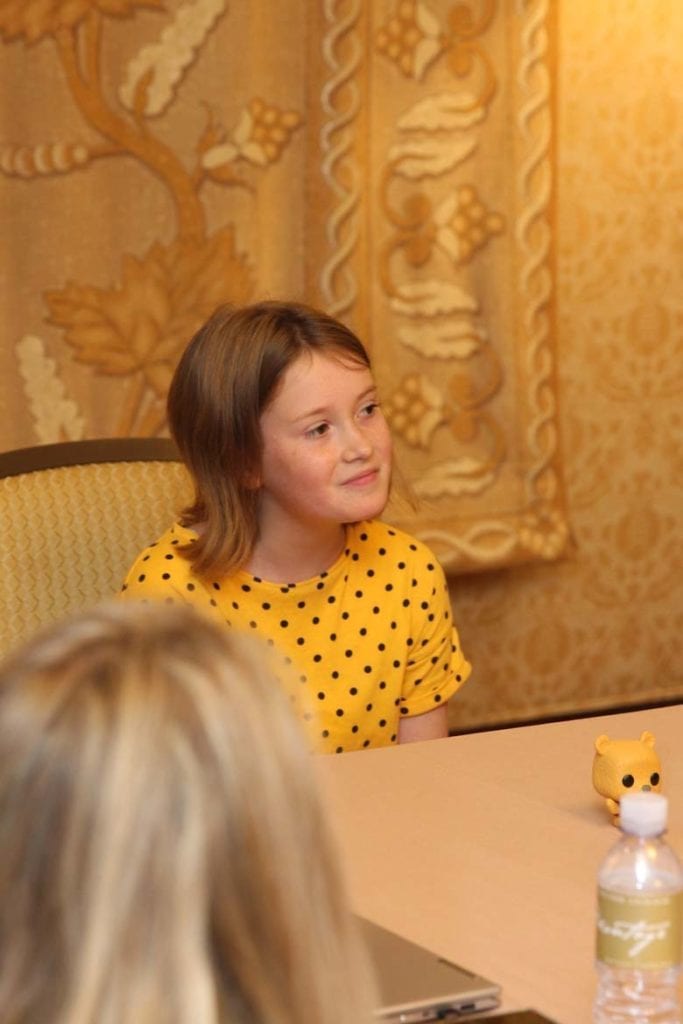 Do you have a favorite line in the movie? Maybe something that sticks in you head that you like?
Well, the one scene that they've changed throughout, lots and lots and lots, is the train carriage scene. They kept the line the same where Madeline's explaining to Pooh that nothing comes from nothing, and then Pooh tells her that nothing is the very best something, and that's the line that I remember the most.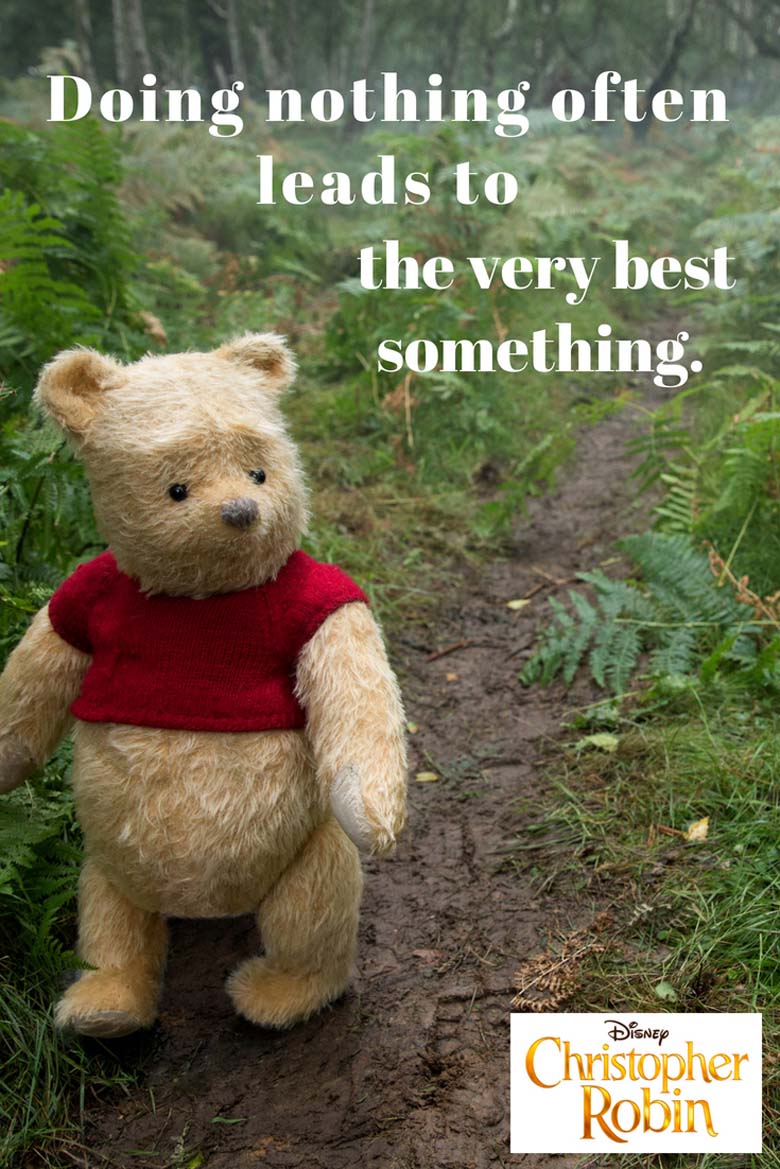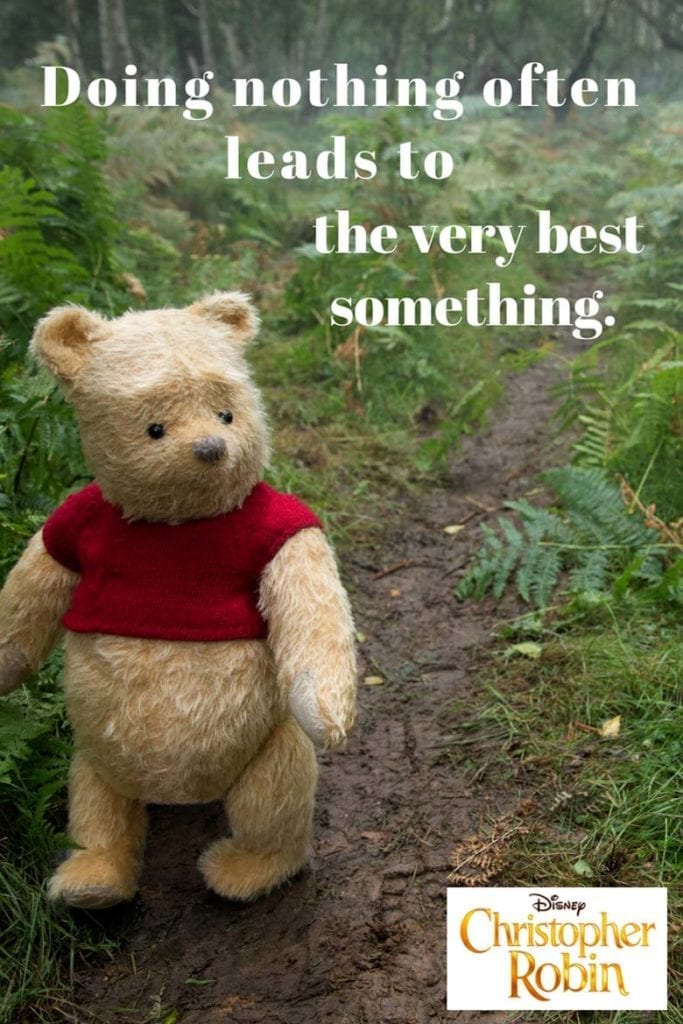 I know that you can't just have a favorite character, but is there a character that you relate to the most?
Well, like I said, it's like, I'm sometimes I'm like a mix of them all. So out of- the most, I think I'm either like Piglet or Tigger.
Why?
So Piglet, sometimes, I can be nervous about some things, especially with acting, like, there are certain things that scare you. They can be certain takes that you aren't that confident on, you can feel like Piglet sometimes. And then when you're with Tigger you can be really excited about something. Like, I was definitely excited about coming to Disneyland while I was in LA, so you know, I felt like Tigger.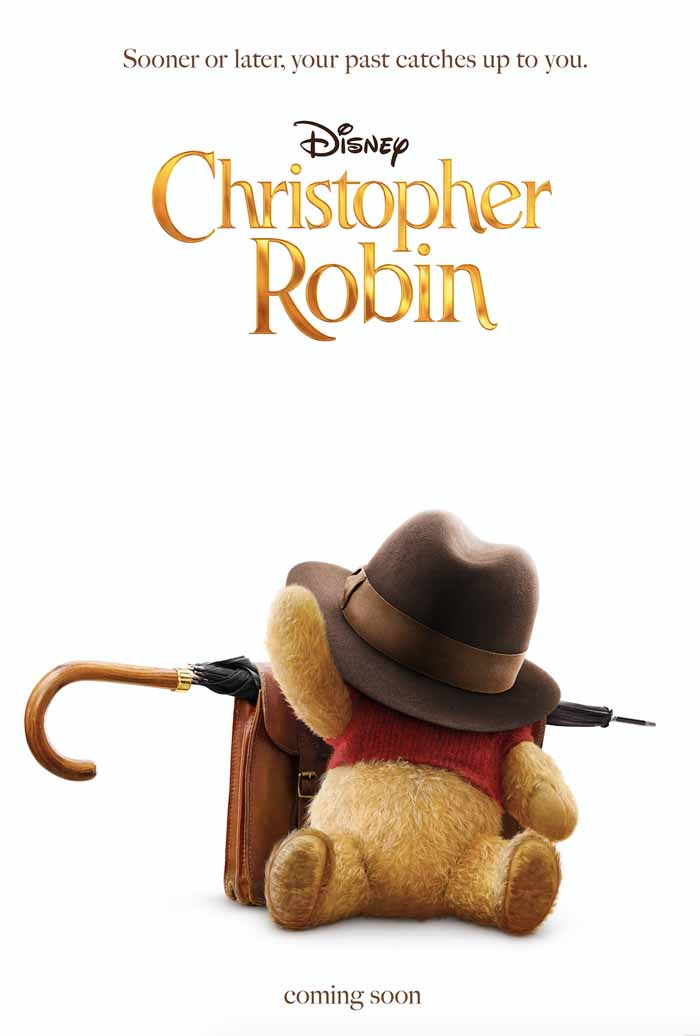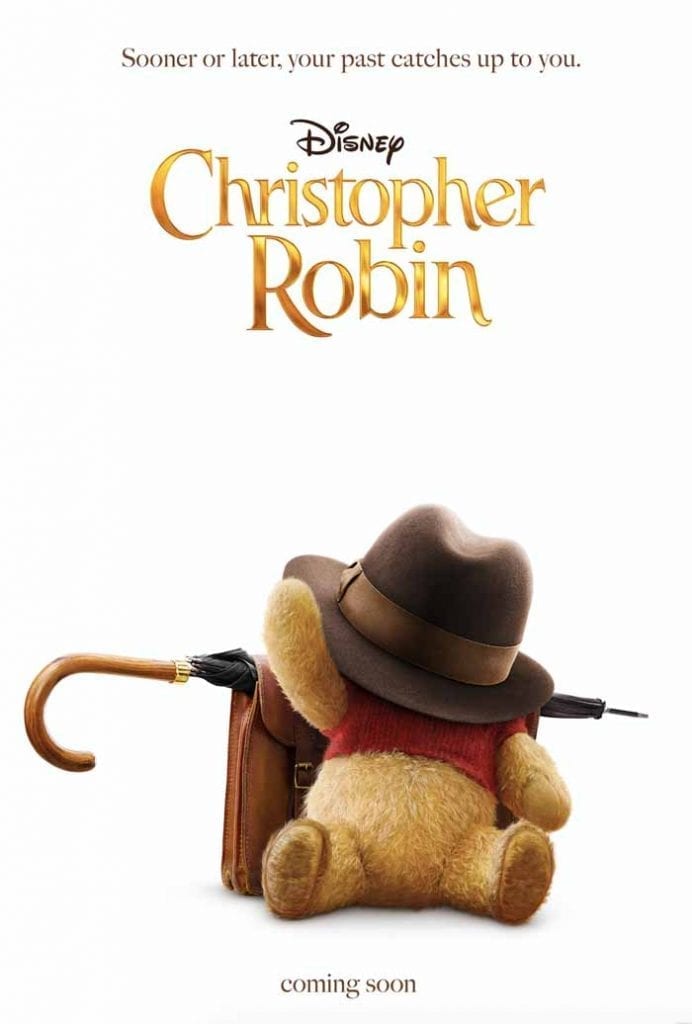 You can see Christopher Robin in theaters NOW!