This site contains affiliate links. Please see Policies for more information.
Getting ready for school at any age is trying, but the teen years seem to be especially difficult for many parents. Kids want freedom, but they need guidance. They want to monitor their own school work, but are they ready to yet?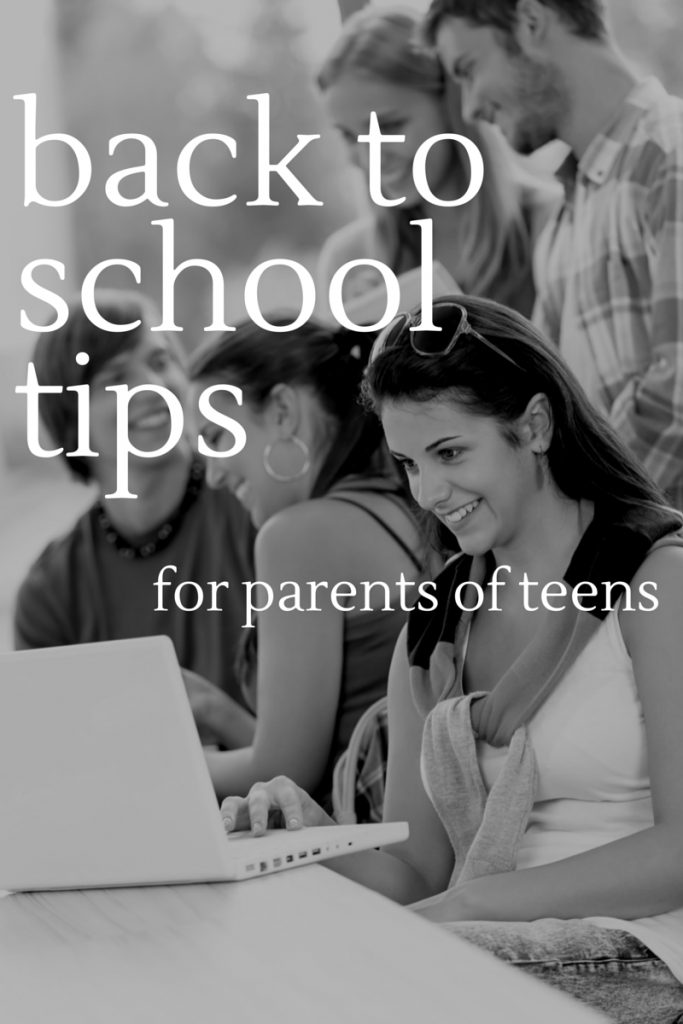 Here are some tips to help your teen succeed in school:
Get organized with technology
Whether your teen is at a "no textbook school" like mine is or not, kids love technology. Get them organized with cool apps that help them to schedule homework assignments, study dates, and even testing times. The more they are willing to take control of their own schedule, the easier it will be for everyone.
Create good habits
1. TV off
2. Homework schedule/calendar out
3. All books and supplies out
All of these rules help to make a good homework environment. Help your child develop such a space and then teach them to build good study and homework habits by tuning out distractions and reward themselves for reaching milestones.
In our home, homework is done right after the boys get home and grab a snack. After finishing homework and checking in (so I can see their work and sign notebooks if I have to), they can watch tv for a bit or go play. This rule started in kindergarten so in 4th and 9th grade, it's automatic.
Be self-sufficient
Let your kids know that while you are there to help them with questions, you won't do their homework for them. Make sure they know this and teach them how to do research so that they can be self-sufficient in studying. You can't always be there to help them, and knowing how to find the answer is a very valuable tool and skill for everyone to have.
Teach them when to say no
Student government meetings, band practice, and drama club rehearsals can all interfere with a child's studying and homework. When is it too much? Teach your child how to schedule and be organized, but also teach them that they can't do everything and they need to pick and choose. Teach them to say "no" to too many extracurricular activities.
Set aside time for reading
So, your teen hates to read, huh? So does mine. Find something they like to read, because studies have shown that kids who read often do better in school. I buy magazines for Michael–no, they're not as good as a book, but they keep his attention and it's the one thing he doesn't complain about reading.
Set limits on work
If your child has a job, that's great! Don't let work interfere with school or their extracurricular activities. Their main job right now is to be a student and a teenager. Help them balance this with their physical job to create a well-rounded teen that excels in all areas.
Get involved
If you want a child that is successful in school, get involved in their school. Studies have shown that kids whose parents participate in their schools do better in school, academically and otherwise. Join the PTA or volunteer with one of the extracurricular groups to keep you involved.
What are your tips for keeping teens successful in school?