This site contains affiliate links. Please see Policies for more information.
The holidays are officially upon us! Before we know it Thanksgiving will be here and then right around the corner, it'll be time for Christmas!
As you know, Jack and I have a tradition of heading to Disneyland and California Adventure during the holidays, and this year some Disney magic was sprinkled on us–next weekend, we'll be heading to Disneyland Resort a little early to see the Festival of Holidays!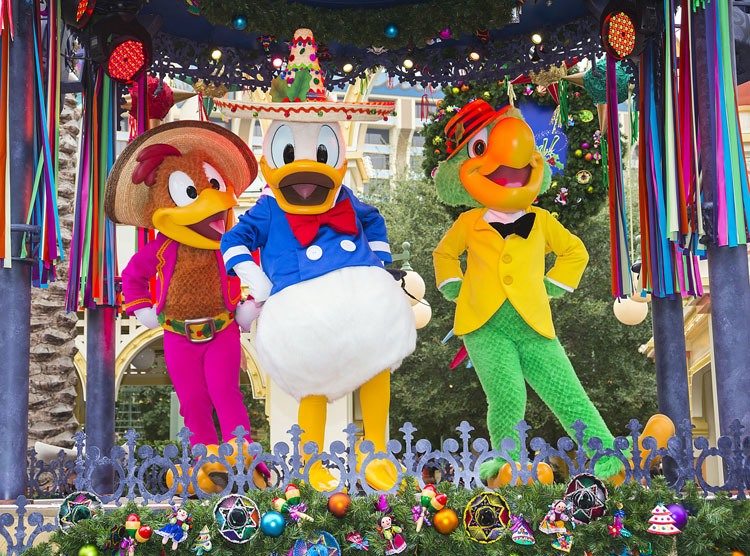 California Adventure Park is getting a jump start on all the fun and excitement of the holiday season on November 10. This year for Festival of Holidays there is a full line up of must see holiday themed spectacular events. You might think things start to level off and calm down during the winter months at California Adventure and Disneyland resort…Surprise! They're busier than ever preparing awesome adventures for the entire family to enjoy.
One of the features that I'm most excited about is the Festive Foods Marketplace. They will be featuring 14 different kiosks that offer an incredibly diverse selection of food and drink options. The Festival of Holidays is set up as a tradition inspired by cultural staples from all across the globe. If you haven't made this a yearly tradition, now is the time to start. You won't regret experiencing this magical time at the parks with you family and friends.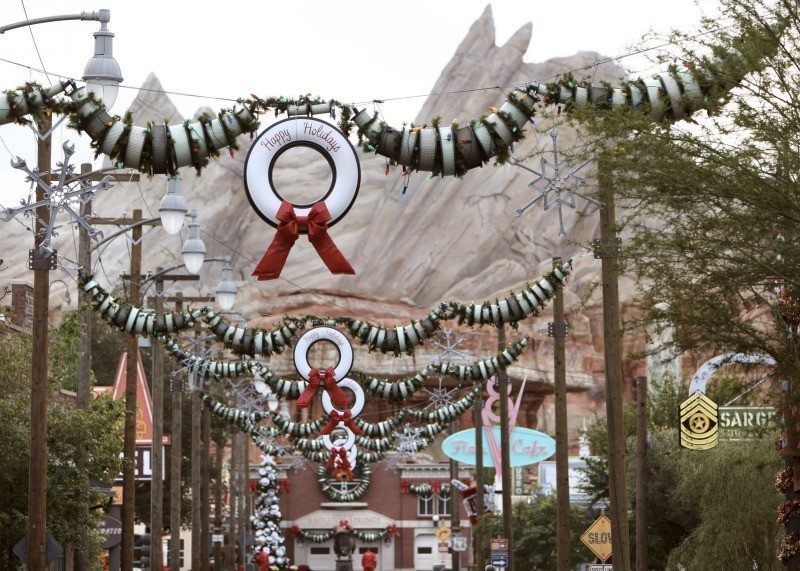 Another exciting element of the Festival of Holidays is the World of Color – Season of Light water event. World of Color is already an amazing event, but Disney has made it even more spectacular for the holidays! It features holiday music, and classic Disney animation to inspire the most magical of family memories. The Festival of Holidays officially launches November 10. Aside from the amazing technicolor displays and drool worthy food and drink options there are also events happening all throughout the festival.
You can catch a viewing of nine unique shows during one of nearly 50 performances! You'll get a chance to interact with some special Disney characters, musical ensembles, dance performances, street parties, parades and more. These events include all of the following holidays: Diwali, Hanukkah, Kwanzaa, Christmas, Navidad, and Three Kings Day. The Festival of Holidays is an amazing opportunity to experience traditional Indian dance, a Bollywood style party, an amazing Klezmer bland, the Mariachi Divas, and even an a Capella singing group that will give your favorite holiday songs a funky R&B twist!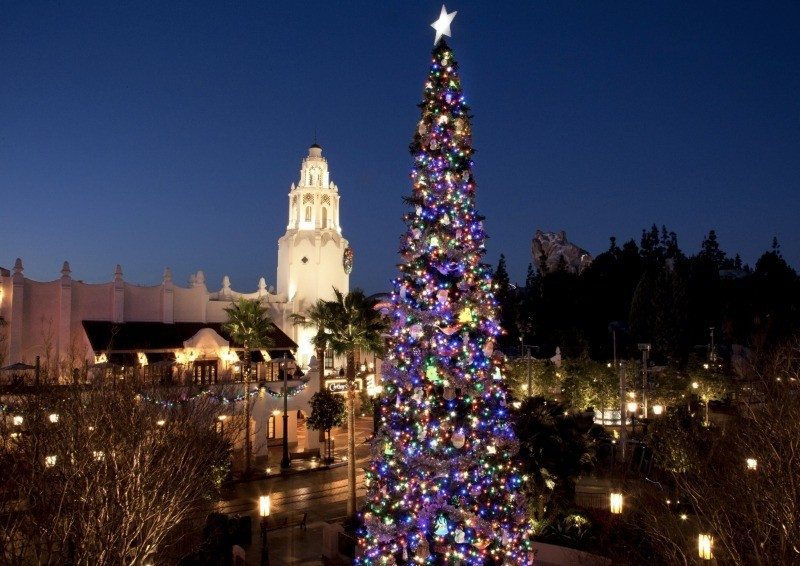 Let's not forget the decorations! At our favorite park, California Adventure, guests can expect to encounter some pretty amazing decorations. There is slated to be a  50-foot tall Christmas tree in Carthay Circle. It's amazing to see how they are able to do new and beautiful things each and every year. This spectacular display draws guests into the holiday magic along Buena Vista Street. The trees, surrounding buildings, and street are all decorated to display Los Angeles as it looked to Walt Disney in the 1920's. Talk about a major "throwback Thursday!"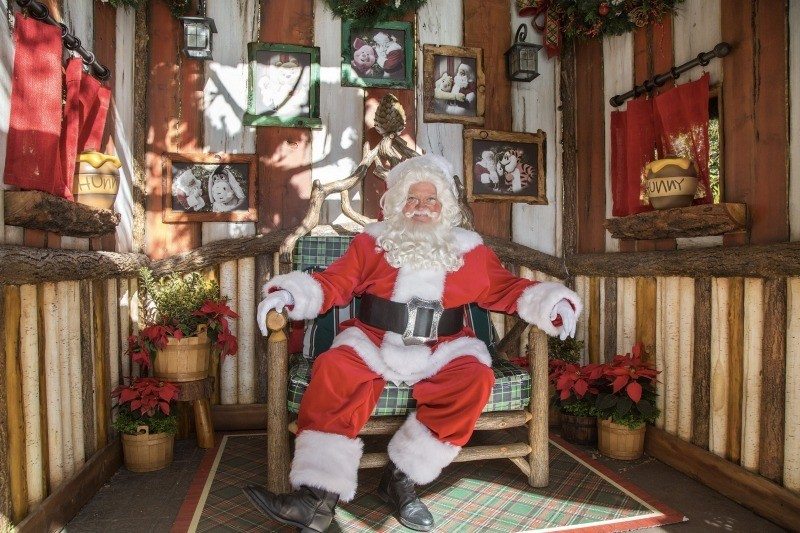 You can get your annual photo with Santa while you are experiencing the magic of Festival of Holidays. St. Nick will arrive at Redwood Creek Challenge Trail for Santa's Holiday Visit. The trail has been transformed into a fantastic playground of holiday fun! There are games, fun, and you can even join in as one of the elves!
If you can't make it out to California Adventure Park to experience the Festival of Holidays for yourself, stay tuned here! We're heading out to get our Christmas fix and I'll be sure to post some highlights! Follow us on Facebook, Instagram, and Twitter and make sure to keep an eye on the #DisneyHolidays hashtag!
We were invited as guests of The Disneyland Resort to attend Holidays at Disneyland Resort, a media event for families. Follow along with us November 17-20 as we tour the parks and experience all that the Holidays at Disneyland Resort has to offer!