This site contains affiliate links. Please see Policies for more information.
We recently had an opportunity to stay at the Grand Californian Hotel and Spa and what an opportunity it was! They made our stay an epic part of our Disney trip. I'm just going to share my three favorite things about the Grand Californian Hotel and Spa because if I tell you all of the amazing things about them we'll be here all day…and night.
Part of the whole Disney adventure is the on-site hotel. No matter what you do, how many activities you schedule, hours spent at the parks and restaurants, you will still have time at the hotel. It needs to be just as magical as the overall Disneyland experience, right? The Grand Californian Hotel and Spa certainly didn't disappoint us in that department.
3 Things I love about the Grand Californian Hotel and Spa: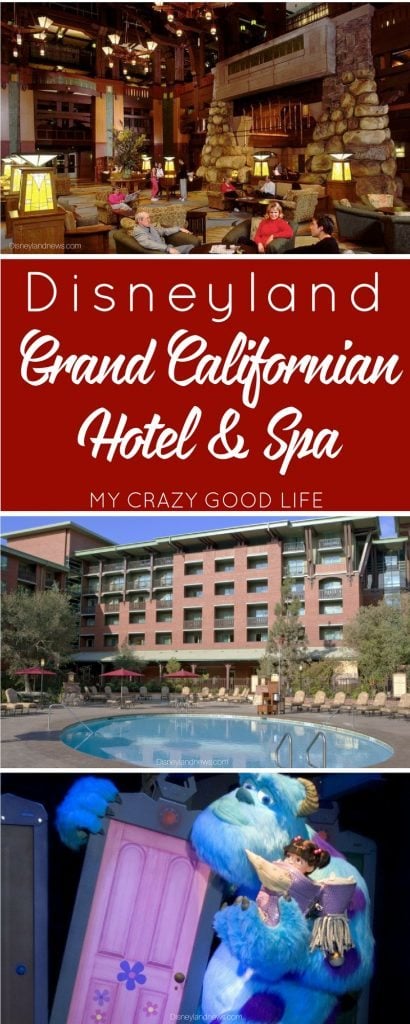 Luxury Meets Kid Friendly Life
I don't know about you but I love a hotel that has the whole luxury meets kids system figured out. I want to feel like I'm being catered to without sacrificing the kid friendly elements that we actually need. For this trip, Jack and I met my sister-in-law and her twins for a long weekend of Disneyland fun.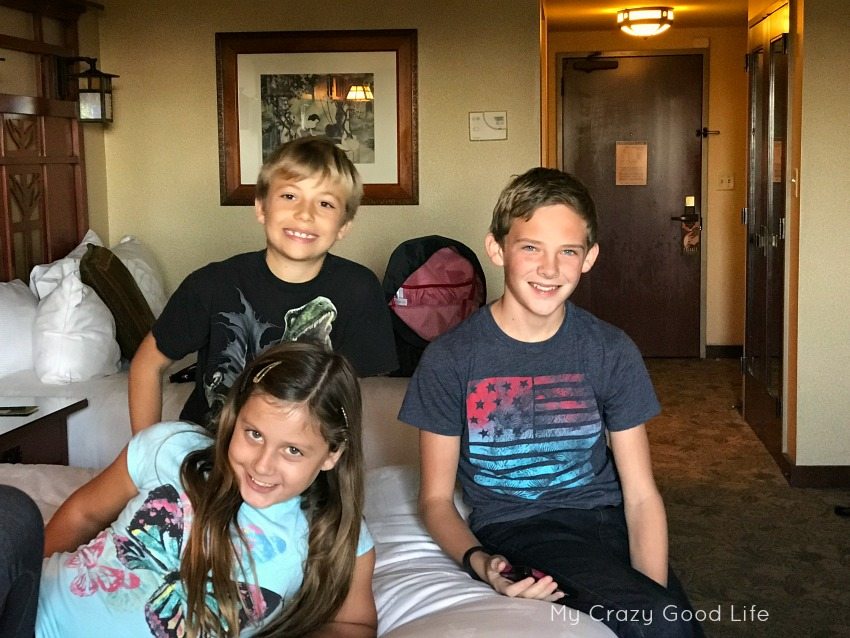 Not only does the Grand Californian offer round the clock room service for those late night snacks necessities, they also have rooms that are specially designed to be a dream for teen and tweens. We LOVED the bunk beds option. You can get a room that has bunk beds for your kids (and even adults who are still young at heart). It's fun, convenient, and definitely something different. The Grand Californian also has character dining AND something a little more classy for the grownups. You can't go wrong with a romantic dinner at Napa Rose.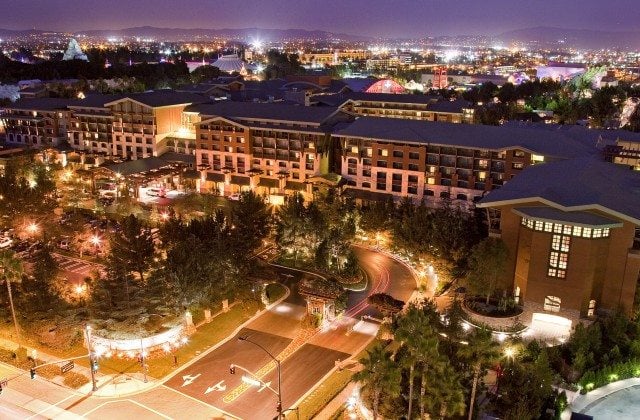 California Adventure Access
Did you know that the Grand Californian Hotel and Spa is located right in the heart of all the Disney magic? The Grand Californian is just steps away from park access. You can not only see California Adventure from some of the rooms, you can just take a few steps and actually be in the park, skipping those long main entrance lines. In addition to skipping the long lines, this also means that I don't have to pack a huge bag of everything we might need for a day of fun in the parks. We can walk to California Adventure,  have tons of fun, and then turn around and come back to the hotel for meals, sunscreen, or a quick power nap before our next big adventure.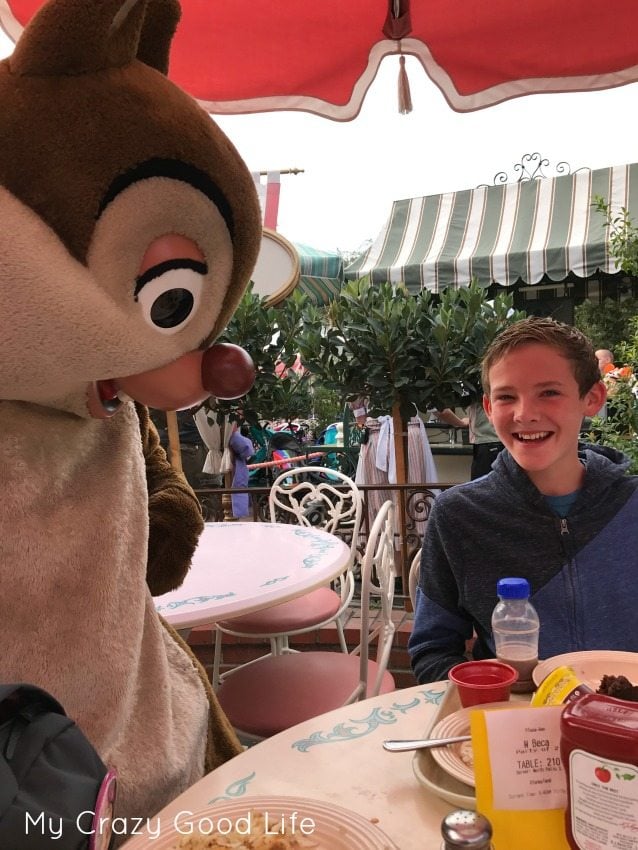 This added bonus really means a lot for us as an active family. We all get to enjoy the trip without the added stress on the adults. No need to excessively plan, and vacation can actually feel like vacation.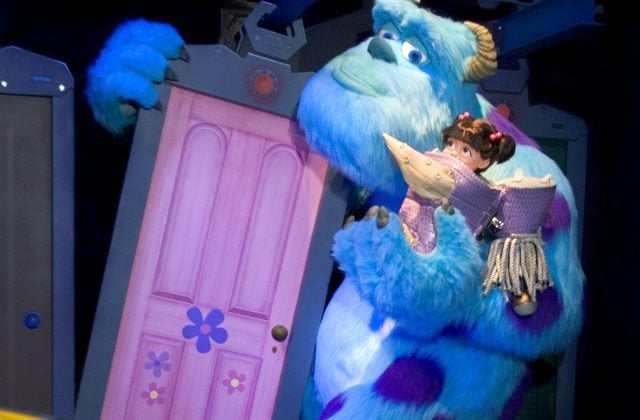 Date Night Options
This isn't really necessary for us now that we are raising tweens and teens, but there was a time when date night on vacation would have seemed completely impossible. The Grand Californian Hotel and Spa has a licensed care facility onsite for kids 5-12 years of age. It's open from 5pm – midnight so you can enjoy a date night while you are on vacation. Get some dinner at the Napa Rose, book a relaxing massage at the spa, or head back into the parks yourself for some adult fun.
It's the little extras like this that put the Grand Californian Hotel over the top for me. With the extra luxury touches and added benefits and services, the Grand Californian is worth its price time and time again.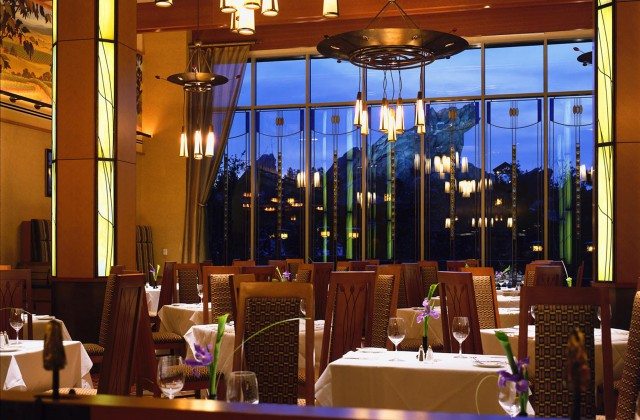 We were treated to a stay at the Grand Californian Hotel and Spa for the Disneyland Holidays event, and loved it. I had to share with those of you planning a trip to Disneyland and California Adventure!