This site contains affiliate links. Please see Policies for more information.
These 21 Day Fix Salad Dressing recipes will help you enjoy that salad while staying on track today. These are also great 21 Day Fix dips for veggies!
We all know that when it comes to diets and dressings, the two rarely mix. Salad dressings are usually loaded with fats and calories and our diet plans tell us to avoid those things.
Instead of struggling through the 21 Day Fix program without any dressings, try these tasty recipes!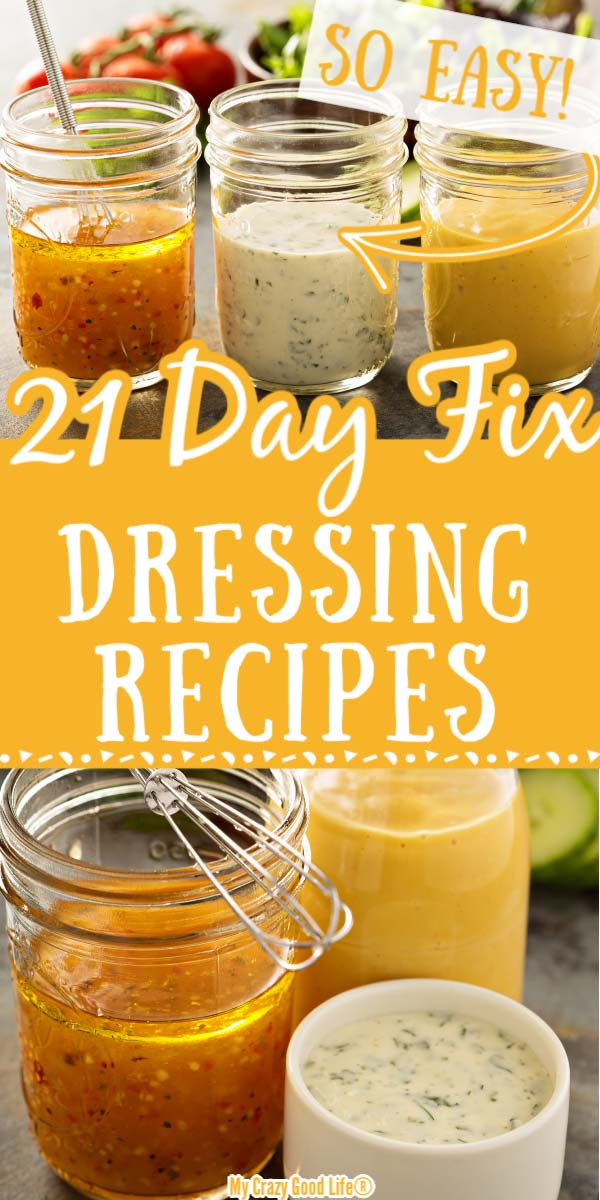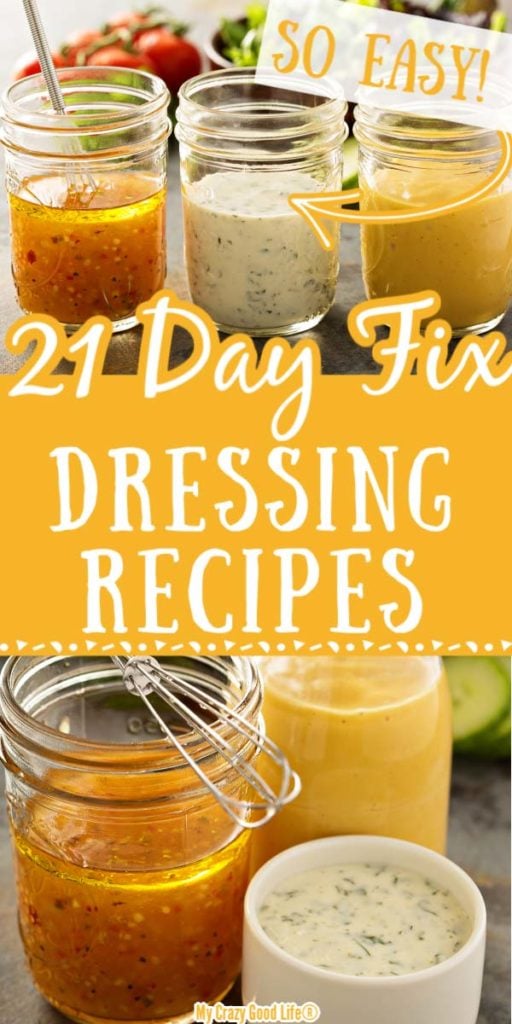 To make your own basic vinaigrette dressing:
Making your own dressing shouldn't be stressful! This is an easy recipe that you can use as a base for any flavor you're craving.
3 tablespoons olive oil
2 tablespoons white or apple cider vinegar
pinch of salt
pinch of black pepper
Optional:

1/2 teaspoon of fresh minced garlic
1/2 teaspoon of Italian seasonings or
1/2 teaspoon dry mustard or Dijon
1 teaspoon honey, if you're wanting something sweet

For creamy vinaigrette, add 2-3 tablespoons of plain yogurt or Greek yogurt
What to look for in store bought dressing:
Beware of these ingredients:
Brands of dressing to look for:
Bolthouse farms: Not all are approved, but most are
Primal Kitchen
Hilary's Eat Well
Annie's
Tessemae
The thing about these dressing recipes that really makes me happy is the fact that they're taking into consideration the impact calories and fats are going to have on my container counts.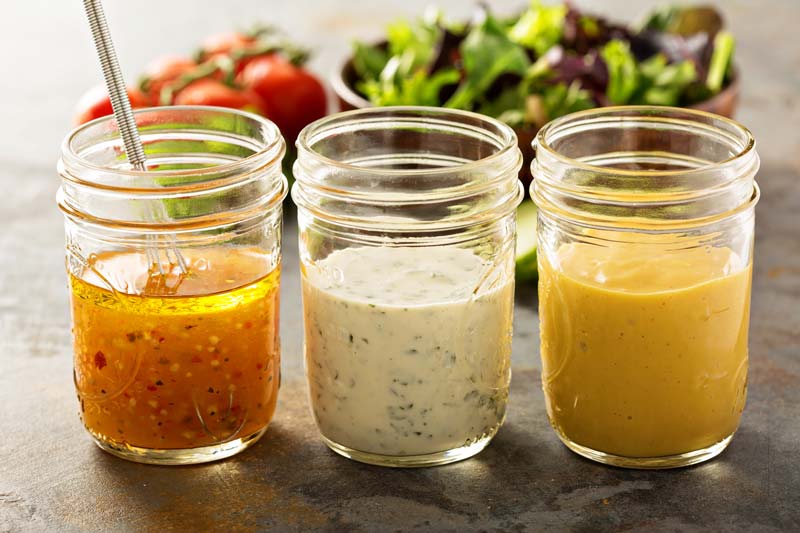 These recipes are already geared towards the program. I don't have to try and modify them to suit my particular container needs…It's never a bad thing to be able to make my own dressing at home. There's no complicated ingredients that you can't pronounce and no running to the store!
Make your own 21 Day Fix Salad Dressings:
White Balsamic Coconut Vinaigrette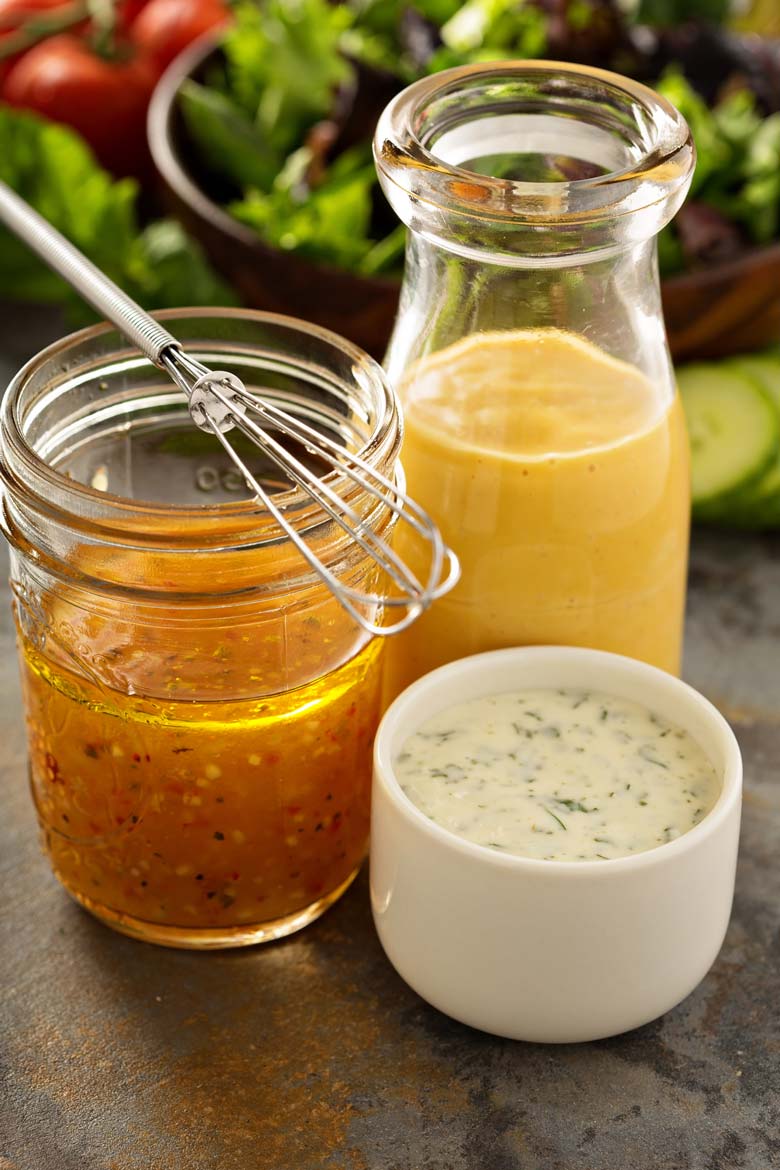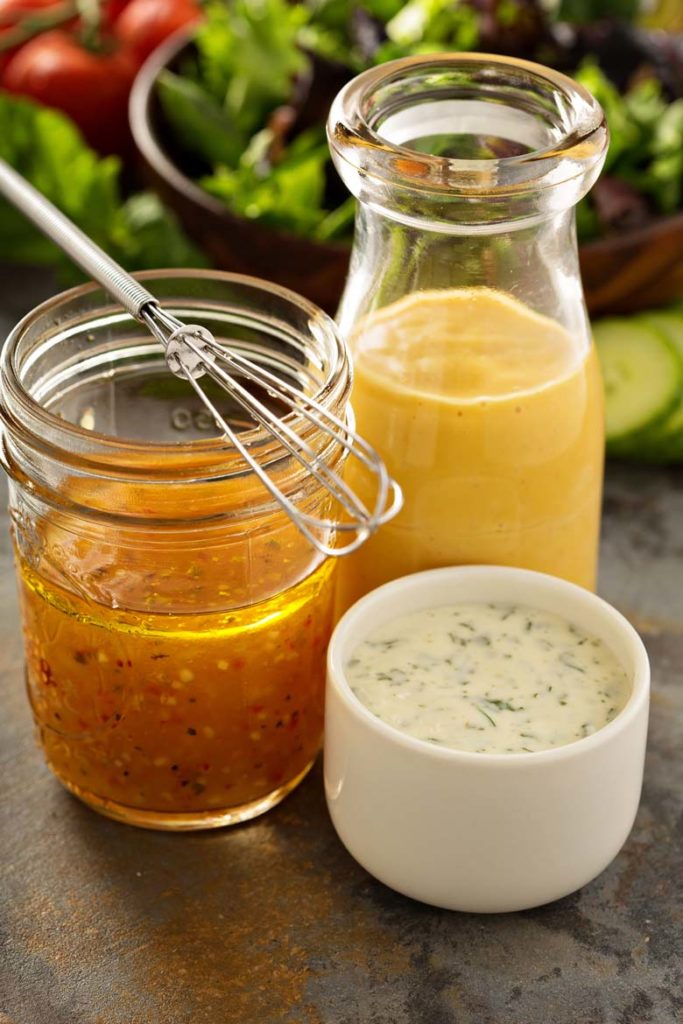 Work some of these 21 Day Fix dressing recipes into your next meal plan. They will easily add a punch of flavor to any salad, veggies, and more! You can pair these dressings with some of these 21 Day Fix meal prep ideas or even some of these 21 Day Fix lunch recipes!