This site contains affiliate links. Please see Policies for more information.
Ultimate Portion Fix Meal Plan F is the highest calorie bracket for the program. This 21 Day Fix meal plan covers the 2,500 – 2,800 calorie range for bracket F. It's an easy to follow, healthy meal plan!

What is the Ultimate Portion Fix (aka 21 Day Fix) and What is Beachbody?
The Ultimate Portion Fix, previously called The 21 Day Fix, is a healthy lifestyle nutritional program that includes an exercise component. It was designed by Beachbody which is a company that develops all kinds of programs, nutritional plans, and lifestyle products with one goal: to help people live their best and healthiest lives!
The 21 Day Fix / Ultimate Portion Fix program is based on containers. Each container corresponds to a food group like green for veggies, purple for fruits, etc. The containers come with an approved foods list so you know what you are allowed to fill your containers up with.
Ultimate Portion Fix is based on a whole foods approach that helps steer you away from processed foods while also teaching portion control. The program is available for purchase on DVD's or can be accessed through the online component, Beachbody On Demand. BOD can be accessed from any smartphone, smart TV, computer, or tablet.
Are there any other 21 Day Fix resources I should check out?
Absolutely. Here are some of the best resources I have to share. These are usually the top hits for people on the 21 Day Fix journey. If you are just starting out with the Ultimate Portion Fix these free resources will be a huge help.
Who should use this Ultimate Portion Fix Meal Plan F?
Each person who begins their 21 Day Fix or Ultimate Portion Fix journey starts in the same place…with a specific calculation. The algorithm is created by Beachbody and the program designers. It will place you into a bracket based on your specific calorie needs for each day. Once you know which plan you belong in, you'll know which meal plan is for you!
There are six different groups, meal plans for each one are linked below!
Plan F | 2,500 – 2,699 (this one)
The other meal plans for the Ultimate Portion Fix Brackets A-E are linked above. If you are using this meal plan, 21 Day Fix Meal Plan F, you should be in the 2,500 – 2,800 calorie range per day. This is the highest calorie bracket.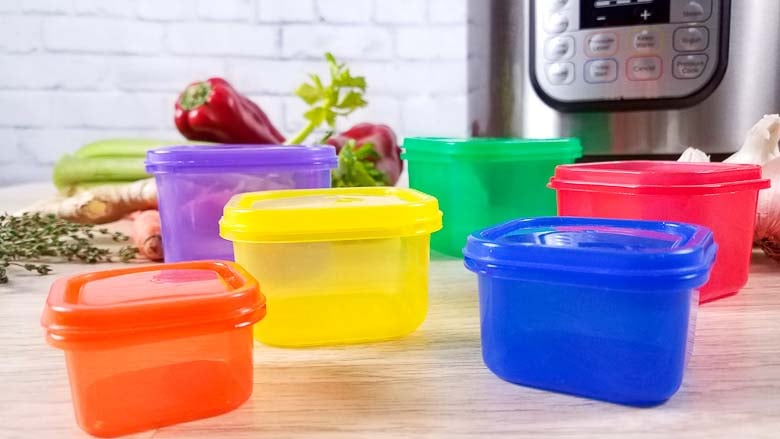 How does this 21 Day Fix Meal Plan F work?
It's really simple. I have a few notes about how to make the process as quick and easy as painless. Prepping ahead of time can help and many of these recipes are perfect for any level of meal prep.
Every level of the 21 Day Fix, A-F, has certain container requirements. Every day you have to eat your allotted containers and with these meals plans I have calculated meals, snacks, and desserts that are perfectly suited to each Ultimate Portion Fix bracket.
My 21 Day Fix Meal Plan F is set up for Monday through Friday. Each recipe that I've included also has a link so you can see the full recipe, tips, notes, and nutritional info from the creator. I only include recipes from websites that I trust. Some people who do the 21 Day Fix use unapproved ingredients, wing it on the calculations, and more. These recipes are calculated by trustworthy sources so you can enjoy this meal plan without the stress of calculations and counts!
There are no weekends in your Ultimate Portion Fix meal plans…why?
In an effort to not waste food, I try and make sure to leave the weekend open so I can use up the leftovers. Each meal that you make will be enough for more than one day so you can choose two days from this 21 Day Fix Meal Plan F that you repeat on the weekends. Another option is to use the leftovers to create your own combinations for Saturday and Sunday.
21 Day Fix Meal Plan F | Ultimate Portion Fix Meal Plan F
*to download this meal plan, please scroll to the bottom of the post and enter your email*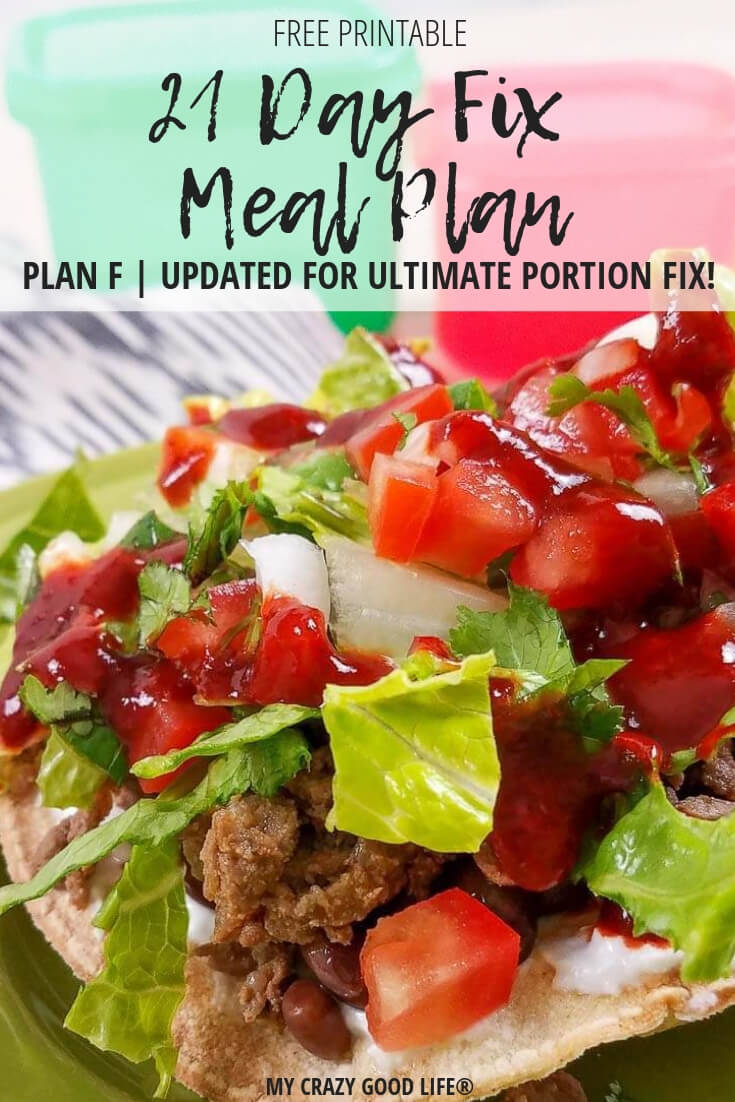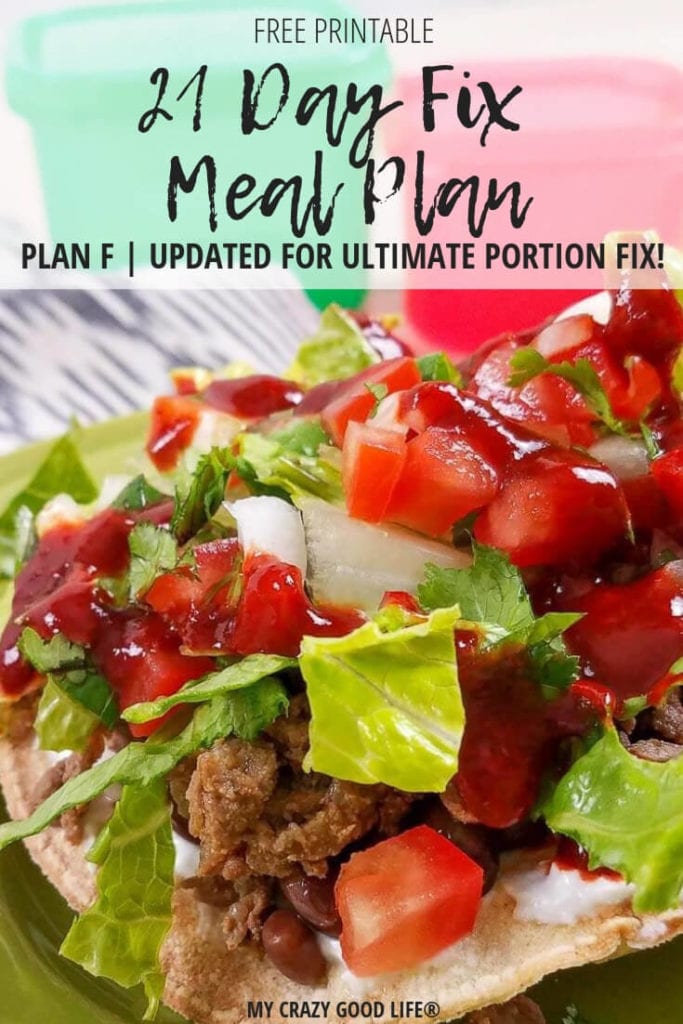 Monday 
Breakfast | Lemon Blueberry Oatmeal, Scrambled Eggs and Spinach & EVOO (1 Red, 1 Yellow, 1 Green, 1 Purple, 2 Tsp)
Lunch | 2 Servings Carne Asada Tostadas with Fresh Fruit and a few Crackers (2 Red, 2 Yellow, 1 1/2 Green, 1 Purple)
Dinner | Egg Roll in a Bowl extra 1/2 R Protein and Applesauce (1 Red, 1 Yellow, 2 Green, 1 Tsp)
Snacks | Smoothie: Yogurt, Fresh Fruit, Spinach, Ground Flax Seed, Avocado, Cacao Nibs (1/2 Red, 1 Orange, 2 Green, 1/2 Blue, 1 Purple, 2 Tsp), 2 Servings Buffalo Chicken Dip with Crackers and Veggie Sticks (2 1/2 Red, 1 Yellow, 1 1/2 Green, 1/2 Blue), Fresh Fruit, Cacao Nibs, Nut Butter (2 Purple, 3 Tsp)
Tuesday 
Breakfast | French Toast  (1/2 Red, 1 Yellow, 1 Purple, 2 Teaspoon) 2 Eggs with Shredded Cheese ( 1 Red, 1/2 Blue) Sautéed Spincah ( 1 Green)
Lunch | Drunken Noodles  (1 Red, 1 Yellow, 2 Green) Steamed Broccoli with EVOO (2 Green, 1 Teaspoon)
Dinner | 2 Servings Stuffed Pepper Soup with Sweet Potato and Fresh Fruit (1 Red, 2 Yellow, 1 1/2 Green, 1 Purple)
Snacks | Fresh Fruit, Yogurt, Nut Butter (1 Red, 2 Purple, 2 1/2 Tsp), Hard Boiled Eggs, Carrot Sticks, Hummus, Olives, Whole Wheat Crackers (1 1/2 Red, 1 Orange, 1 Yellow, 1 1/2 Green, 1/2 Blue), Cottage Cheese with Cacao Nibs (1 Red, 1 1/2 Teaspoon) Blueberries (1 Purple)
Wednesday  
Breakfast | Breakfast Fried Rice, Yogurt with Berries (2 1/2 Red, 1 Yellow, 1/2 Green, 2 Purple)
Lunch | Chicken Salad  (1 1/4 Red, 1 Purple, 1 1/2 Teaspoon, 1 Green, 1/2 Blue)
Dinner | Minestrone  2 Portions (3 Green, 2 Yellow) Salad with Cheese and Dressing (2 1/2 Green, 1/2 Blue, 1 Orange)
Snacks | Hard Boiled Eggs, Carrot Sticks, Crackers, Apples with Nut Butter (1 Red, 1 Yellow, 1 Green, 3 Purple, 2 Tsp), Crackers with Mayo & Turkey Bacon (1 1/4 Red, 1 Yellow, 1 1/2 Tsp), Chocolate PB Wonder Whip with Cacao Nibs (1 Red, 2 Tsp)
Thursday 
Breakfast | Banana Pancakes with Turkey Bacon, and Sauted Spinach with EVOO (1 Red, 2 Green, 2 Purple, 2 Tsp)
Lunch | Grilled Salmon with Roasted Carrots and Asparagus Topped with Sesame Seeds and EVOO add Rice or Quinoa (2 Red, 1 Orange, 2 Yellow, 1 1/2 Green, 2 Tsp)
Dinner | Healthy Spaghetti Sauce and Pasta Add Ground Chicken or Beef and Fresh Veggies (1 Red, 2 Yellow, 2 1/2 Green, 1 Tsp)
Snacks | Yogurt with Fruit and Nut Butter (1 Red, 1 Purple, 1 Tsp), Quesadilla with Cheese, Salsa, Veggies, Chicken, and EVOO to Sauté (1 Red, 1 Yellow, 2 Green, 1 Blue, 1 Tsp), Cottage Cheese with Fruit and Nut Butter (1 Red, 2 Purple, 1 Tsp)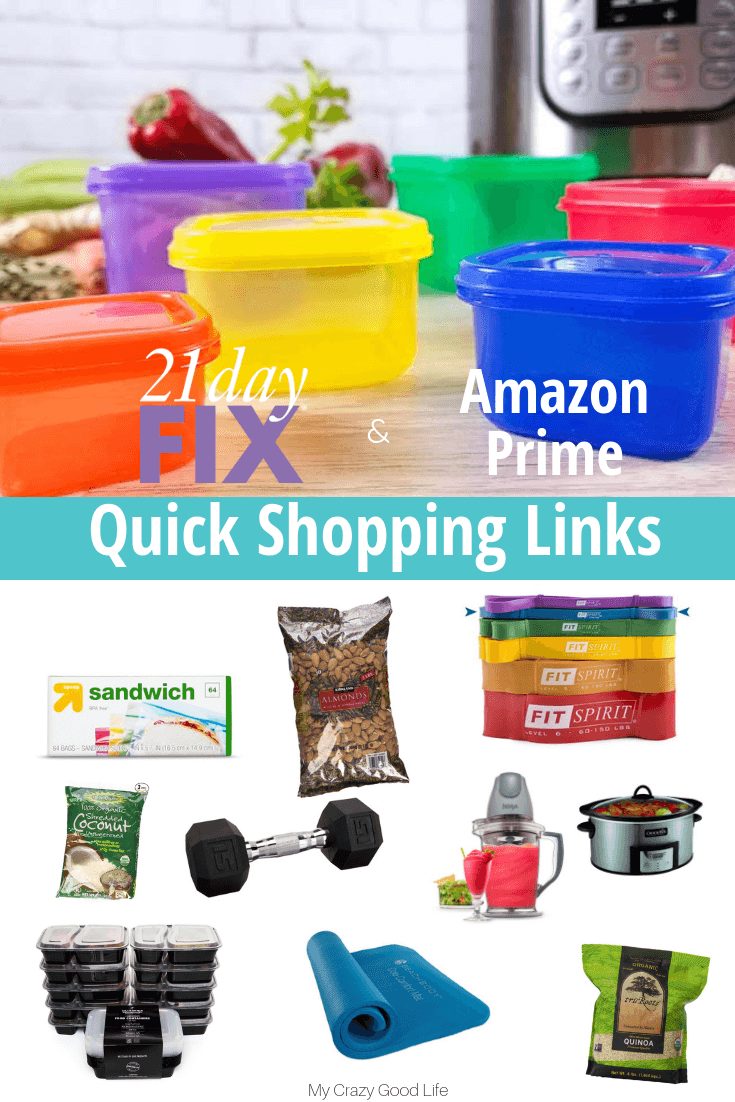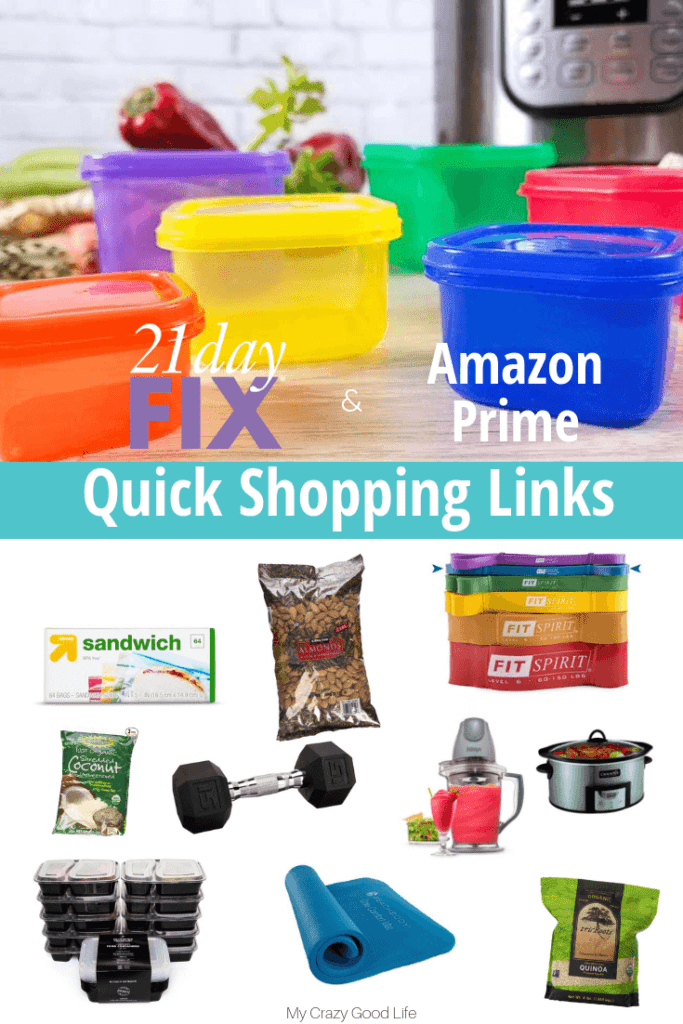 Friday 
Breakfast | Fajita Breakfast Casserole with double veggie (1 Red, 2 Green, 2 Teaspoons) Banana (2 Purple)
Lunch | 2 Servings Lettuce Wraps, Celery with Nut Butter (1/3 Red, 3 1/2 Green, 2 Tsp)
Dinner | Slow Cooker Tuna Casserole, Salad with Dressing and Unsweet Applesauce add extra Tuna for 1 Full Red (1 Red, 1 Orange, 2 Yellow, 2 1/2 Green, 1 Purple,
Snacks | Smoothie Bowl with Yogurt, Berries, Cocao Nibs, Nut Butter (2 Red, 2 Purple, 3 Tsp), Cloud Bread with Ham, Turkey, and Mayo, Veggie Sticks and Crackers (2 2/3 Red, 1 1/2 Yellow, 2 Green, 2 Tsp), Tropical Mango Sundae add Extra Purple of Fruit (1 Yellow, 1 Purple)
To download a PDF of this Meal Plan for Bracket E, please fill out the form below:

By entering your email address, you will be added to the My Crazy Good Life email list. You can unsubscribe at any time. The information will only be used to provide you with updates according to our privacy policy, found on our website. We will never sell your info. If you don't receive your sign up link or printables, please check spam. If you still don't see it, please email me at beccaludlum@gmail.