This site contains affiliate links. Please see Policies for more information.
Have you ever made coconut milk whipped cream? It is so easy, and much healthier than traditional or regular whipped cream made with heavy whipping cream.
This dairy free, gluten free, vegan coconut whip cream comes together quickly and is great on top of chia pudding, overnight oats, healthy desserts, or your favorite dairy free ice cream. Really, this not too sweet topping goes on just about anything.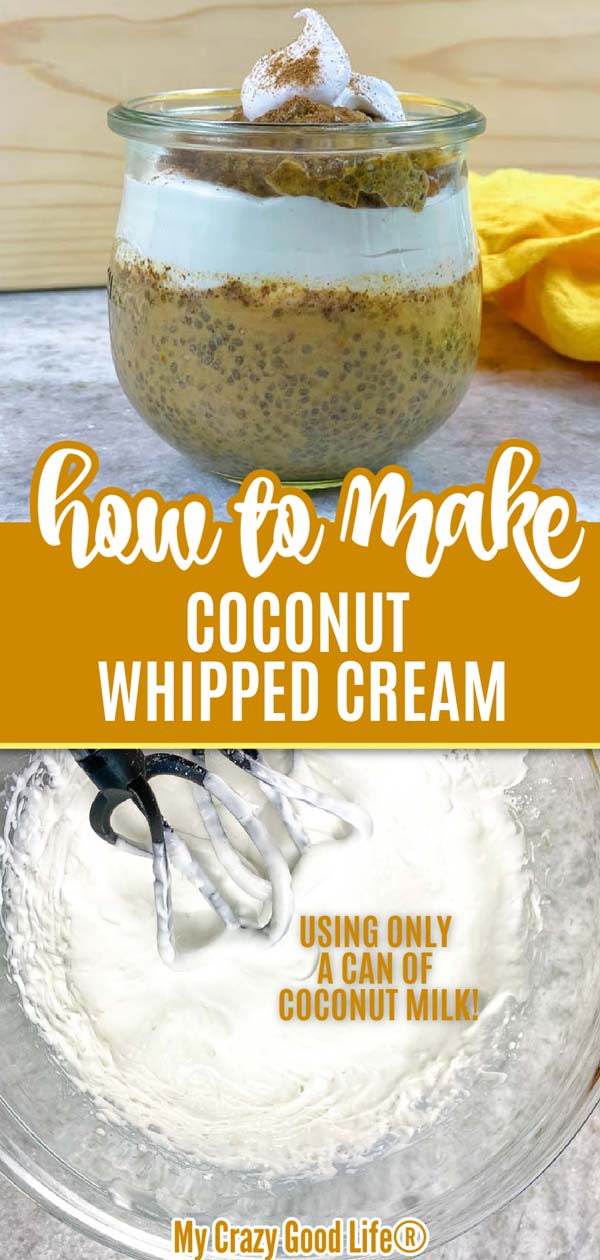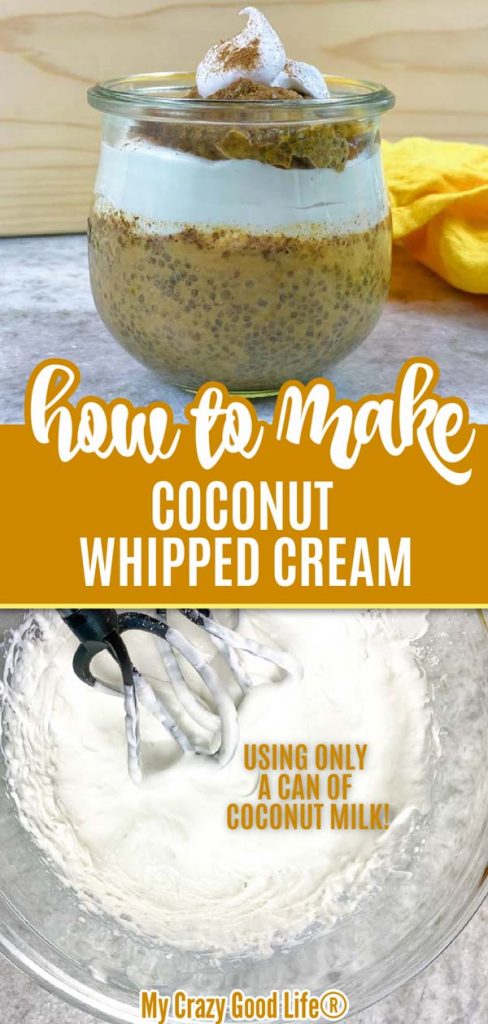 Where's the recipe?
My readers range from beginner all the way to advanced when it comes kitchen experience and I receive a lot of questions about how to make recipes.
My posts contain a lot of information about substitutes, healthy diets, and recipe tips to help better serve my readers.
If you'd like to skip over the detailed information about this recipe, please simply scroll to the bottom of the page, where you will find the easy printable Coconut Whipped Cream recipe.
Ingredients for Coconut Whipped Cream:
Cold Coconut Milk: The one in the can is what you want! Coconut milk is a great addition to your diet. It is full of electrolytes, improves digestion, and lowers cholesterol.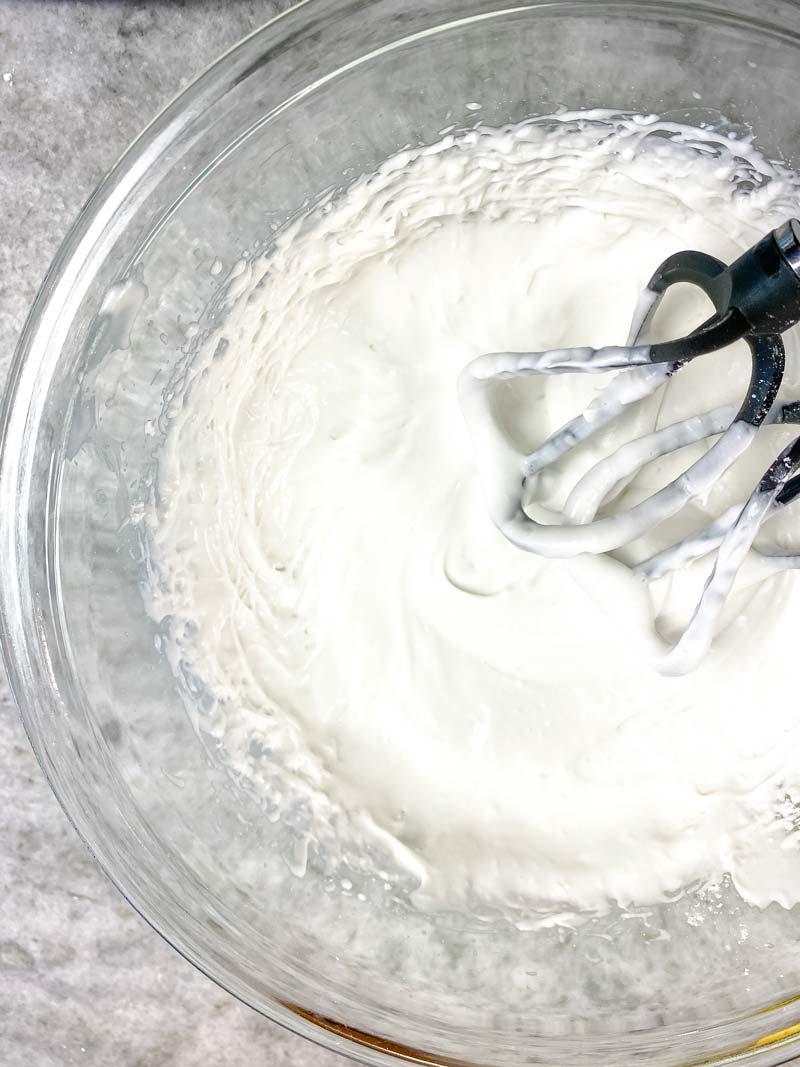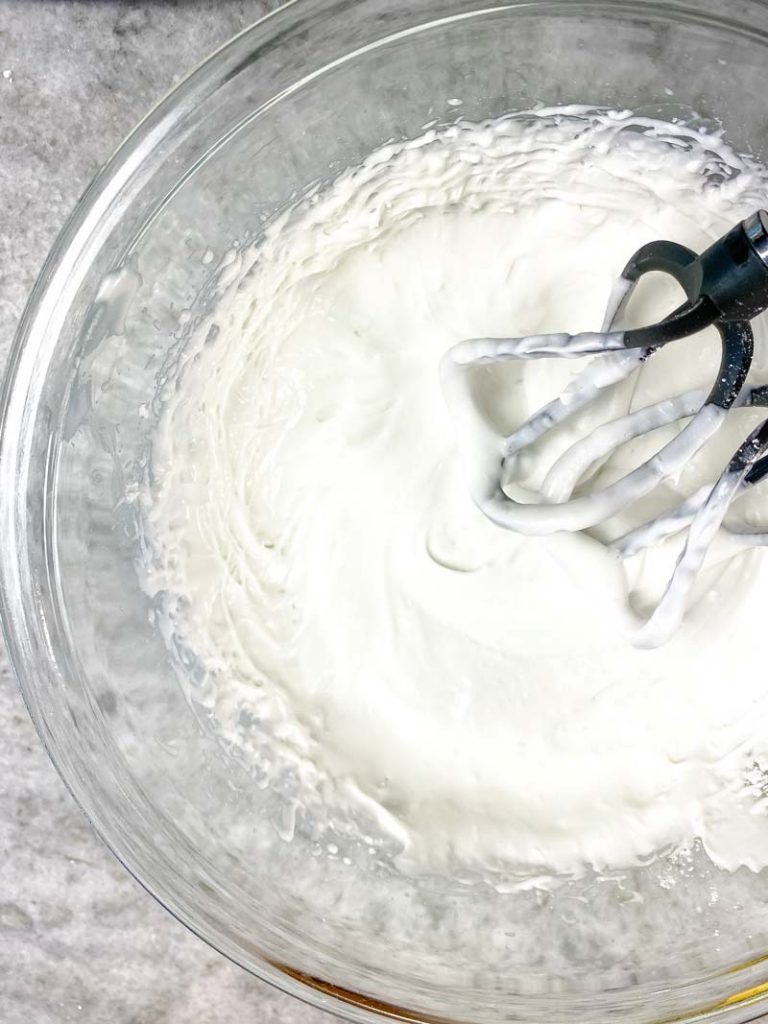 Directions for this recipe:
This recipe will explain exactly how to make whipped cream with coconut milk. Please take a peek at the recipe tips below for additional tips about how to separate the thick and creamy coconut milk from the coconut water, and how different brands can impact your coconut whipped cream.
Open your can of chilled coconut milk, being careful not to shake or tip the can. Use a spoon to very carefully scoop the thick coconut cream of the top of the coconut water.
Take shallow scoops, and stop as soon as you begin to see the clear coconut water. Separating the milk from water is kind of like separating egg whites–you can't mix them up or the milk won't whip nicely.
Read the Recipe Tips below if you feel like your coconut milk isn't thick enough.
Save the coconut water for a later use :) It's great in smoothies!
Place thick/hardened cream in a medium sized mixing bowl. Using a hand mixer, beat on medium for about 30 seconds. Gradually increase the speed to high and whip until light and fluffy and small peaks form when you pull the mixer away.
Once you've whipped the coconut cream, cover and store in the refrigerator for up to 5 days, or use immediately.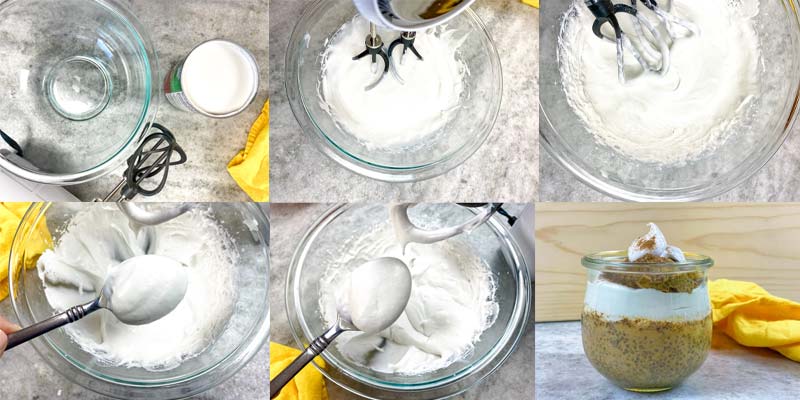 Pro tip : Room temperature coconut cream does not whip well. Just refrigerate overnight and remove just before preparing your whipped topping.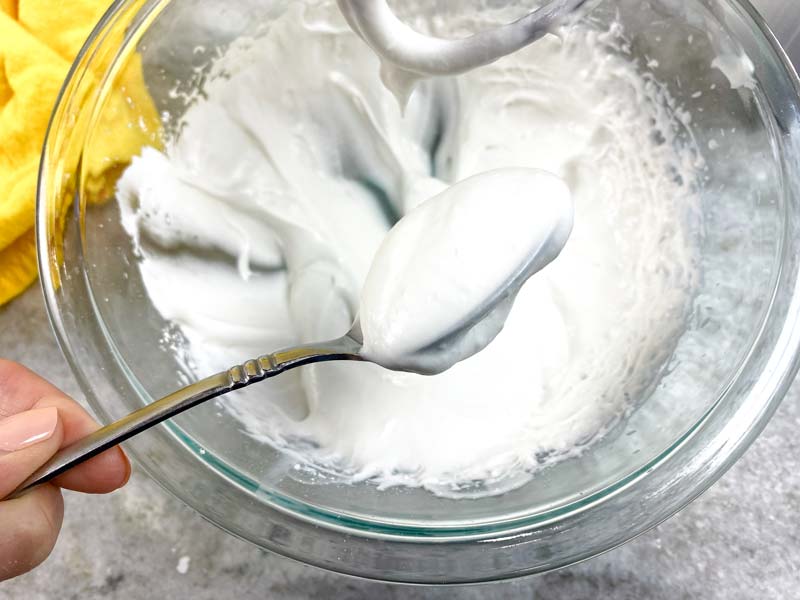 Recipe Tips & Questions
You can find canned full fat coconut milk in the Mexican and Asian food aisle at your grocery store. Be sure you get regular coconut milk, and not low fat.
The brand of coconut milk matters. I recommend Savoy, or Aroy-D brand. I have found that some brands (like Thai Kitchen and Trader Joe's) tend to be thinner, less creamy, and don't separate as well. Those brands that don't get thick can still work for taste, but they won't be thick stiff peaks when you whip them. For example, I used Thai Kitchen brand with the Pumpkin Chia Pudding that you see below. It's not the best brand for whipping, but it works!
I would still give this a try even if you don't like coconut. The coconut flavor is very mild. You can add a teaspoon of vanilla extract to cover the flavor even more.
Don't throw away the coconut water–add it to your smoothies or drink it plain. Coconut water is loaded with electrolytes and great for hydration.
Be sure and grab unsweetened coconut milk. The only ingredients should be coconut, water, and maybe guar gum.
Liquid sweeteners like Stevia or maple syrup aren't the best option for this recipe, as they weight it down quite a bit and then the whipped cream doesn't whip nicely. It ends up with more of a melted ice cream texture.
Recipe FAQ
What if my cream doesn't doesn't whip up nicely?
Adding 1/4 cup of powdered sugar to your coconut cream can help your whipped cream make nice thick peaks.
What can I use coconut whipped cream for?
As a topping to any sweet recipe! Adding it to hot chocolate is one of my favorite ways to enjoy coconut whipped cream.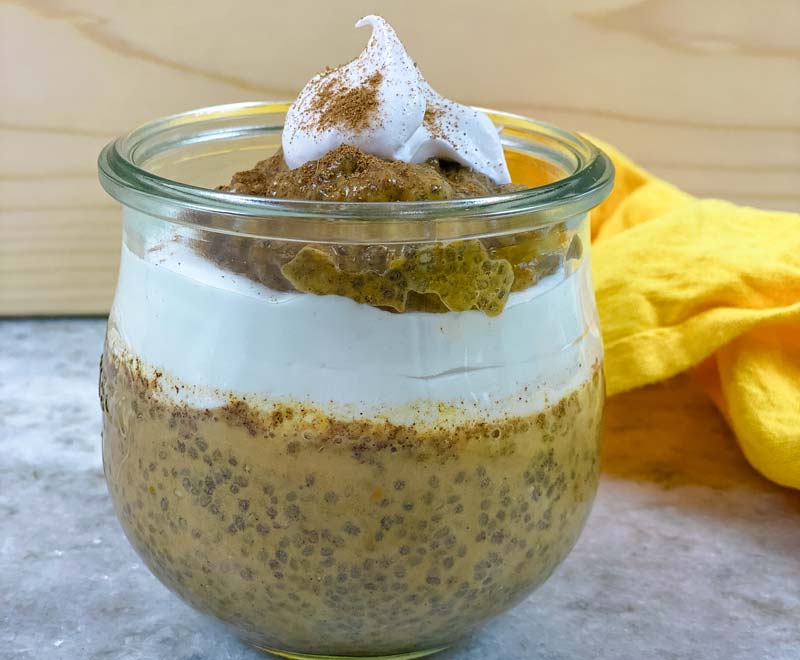 Healthy Eating Plans
This is a delicious treat on any eating plan, as it has healthy fat and only one ingredient. If adding powdered sugar, make sure to add in points or containers for that as well.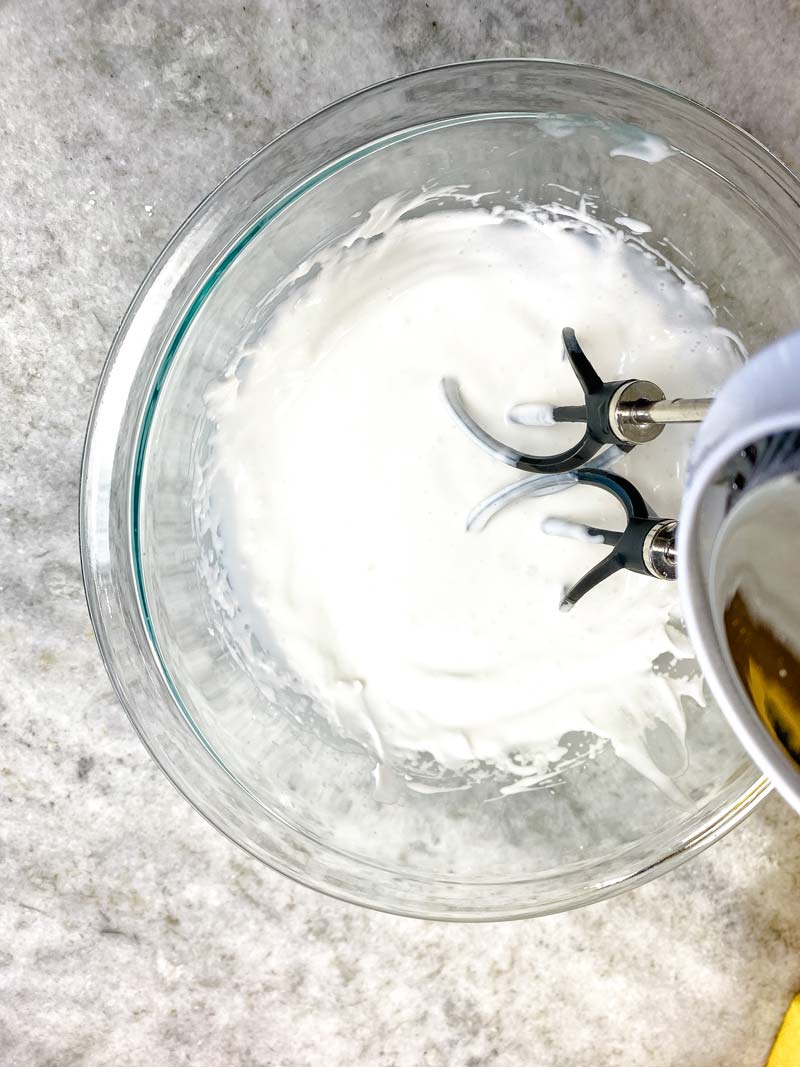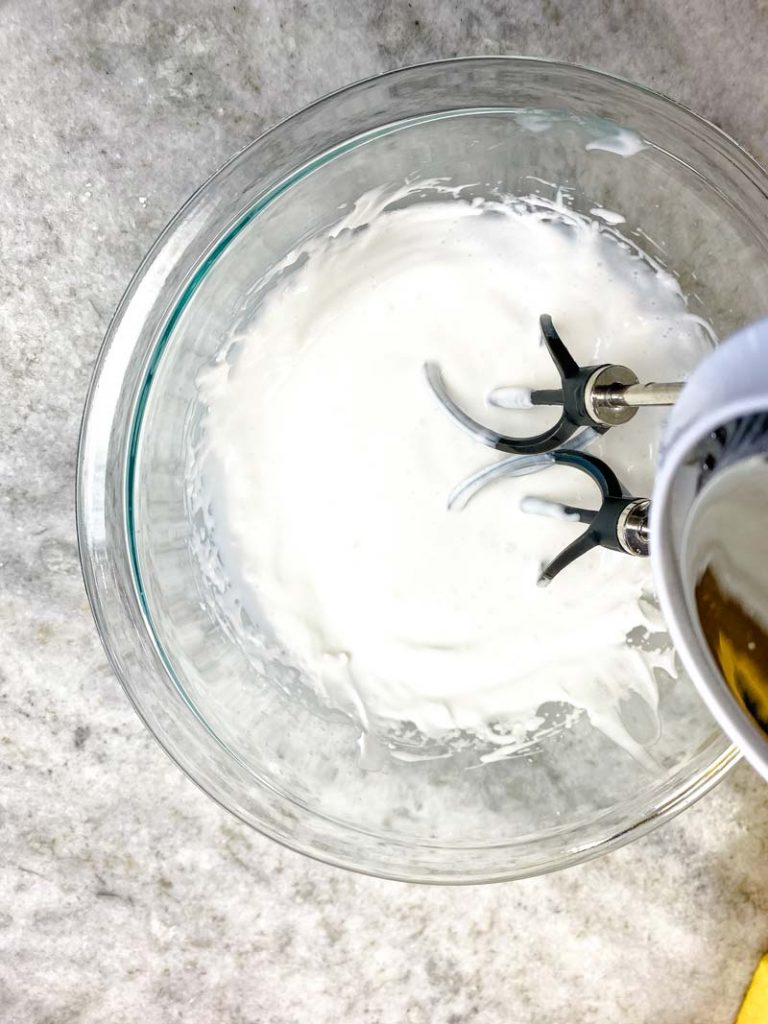 Need some ideas for what to make this coconut whipped cream with? Here are some of my favorites: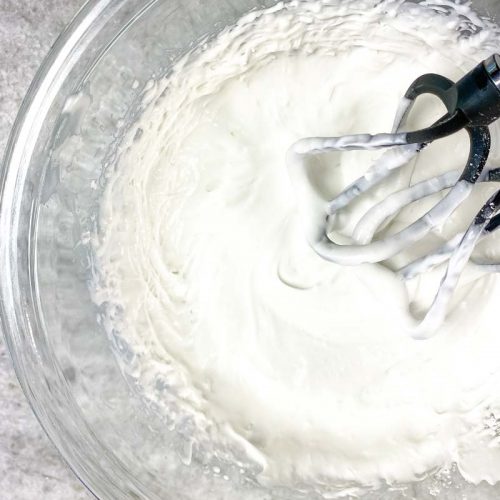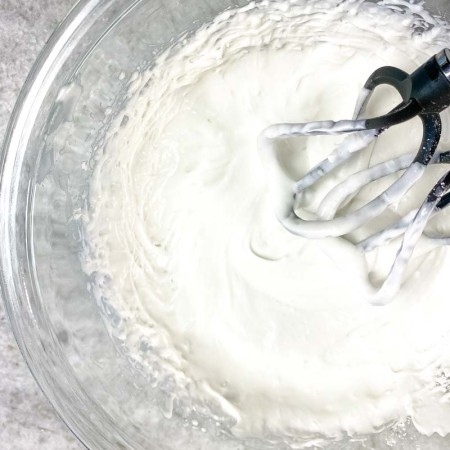 click the stars to rate!
How to Make Coconut Whipped Cream
Approximate Serving Size: 1/3 cup
Servings 6
Have you made coconut whipped cream? Whether you're vegan or just looking for a dairy free whipped cream recipe, you'll love how easy this coconut milk whipped topping is!
Ingredients
1 can coconut milk full fat, 13.5 oz
Instructions
Use a spoon to scoop the hardened/thickened coconut cream out of the can. Save the water for a later use. 1 can coconut milk

Add coconut cream to a mixing bowl.

Using a hand mixer, beat your coconut cream on medium-high speed until light and fluffy and peaks begin to form. This will usually take 3-4 minutes.

Refrigerate or serve immediately.
Nutrition
Calories: 153kcal | Carbohydrates: 4g | Protein: 2g | Fat: 16g | Saturated Fat: 14g | Sodium: 10mg | Potassium: 175mg | Fiber: 1g | Sugar: 2g | Vitamin C: 2mg | Calcium: 11mg | Iron: 1mg