This site contains affiliate links. Please see Policies for more information.
These chewy, fudgy, delicious espresso brownies are the perfect evening treat for those of you who love coffee! Melted chocolate and espresso powder make for a flavorful and yummy brownie.
I'd call these Copycat brownies because they're pretty darn similar to the Starbucks Espresso Brownies, but to be honest…they're better. And they're healthier, of course.
Coffee brownies do have a little caffeine kick, so if you're not wanting that maybe these are a great lunchtime snack for you! You can also use decaf espresso in these.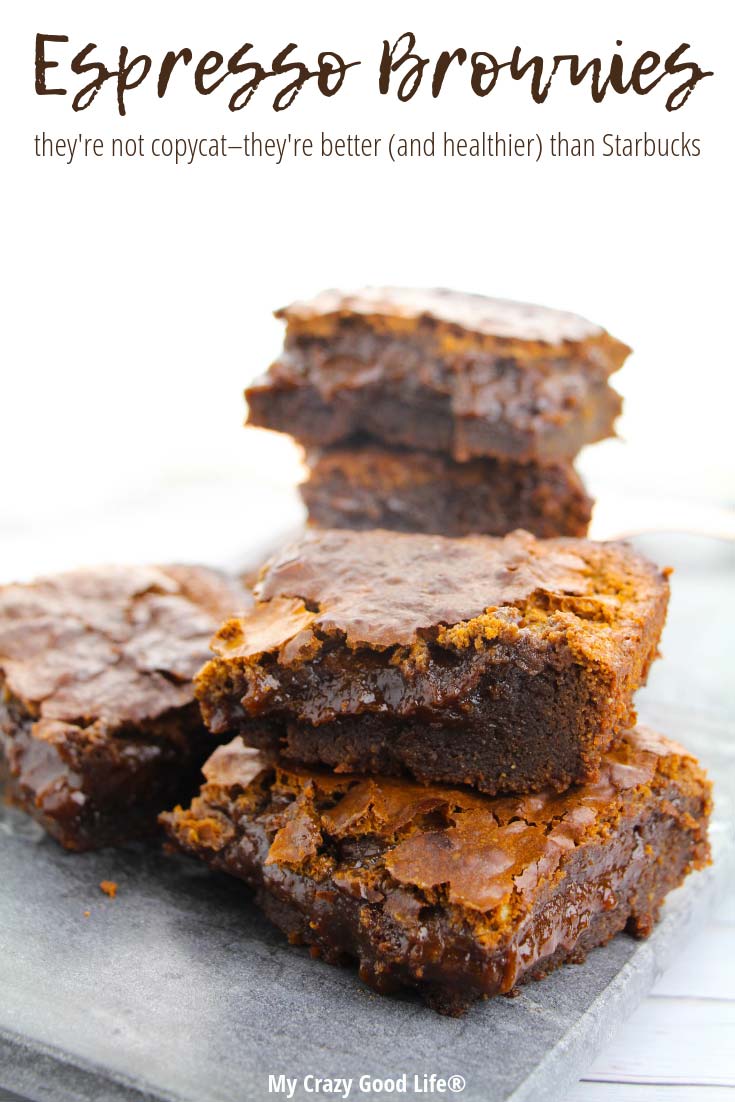 Ingredients in these delicious and easy espresso brownies:
dark chocolate chips
eggs
coconut crystals
vanilla extract
almond extract
almond flour
coconut flour
finely ground espresso beans (you can get decaf if you prefer!)

How to make espresso brownies:
Preheat oven to 350 degrees.
Melt chocolate in the microwave in a large glass bowl. Don't over melt this–chocolate can burn quickly in the microwave. Melt in 15 second intervals, and stir in between. Sometimes fully melted chocolate can hold its shape and cause you to think it needs more time when it doesn't.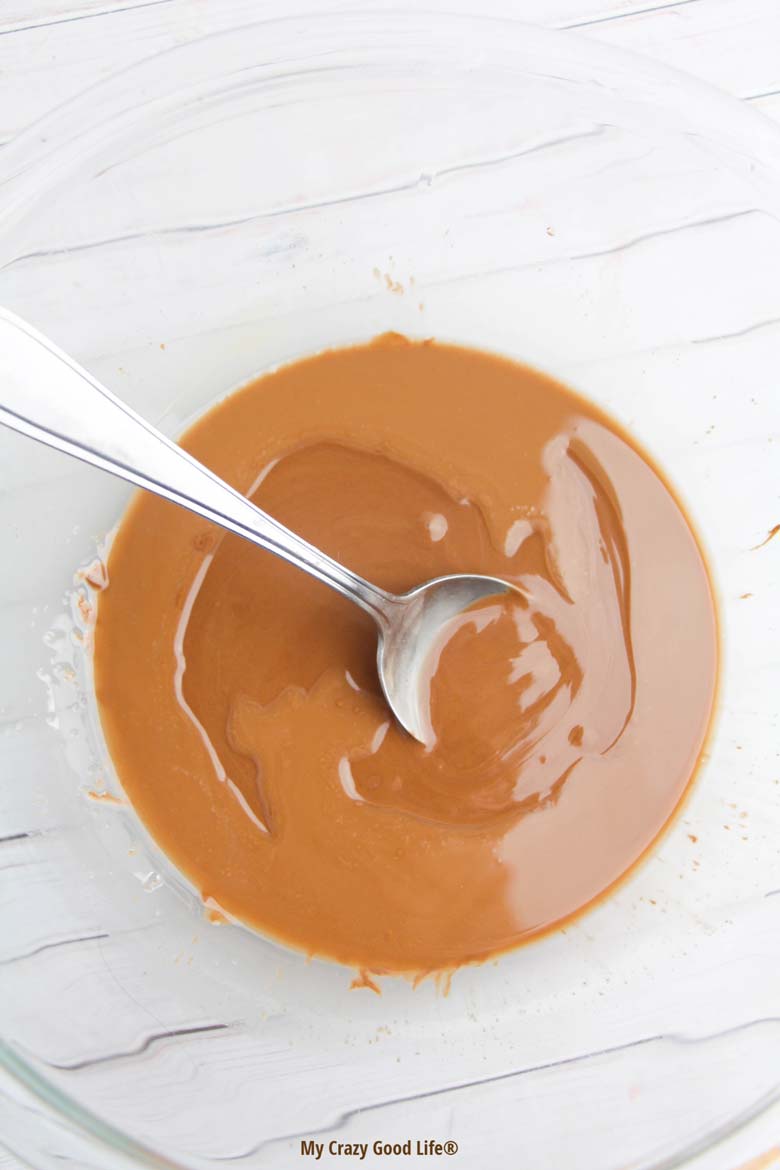 3. Add oil and then stir until completely dissolved.
4. Stir in ground espresso.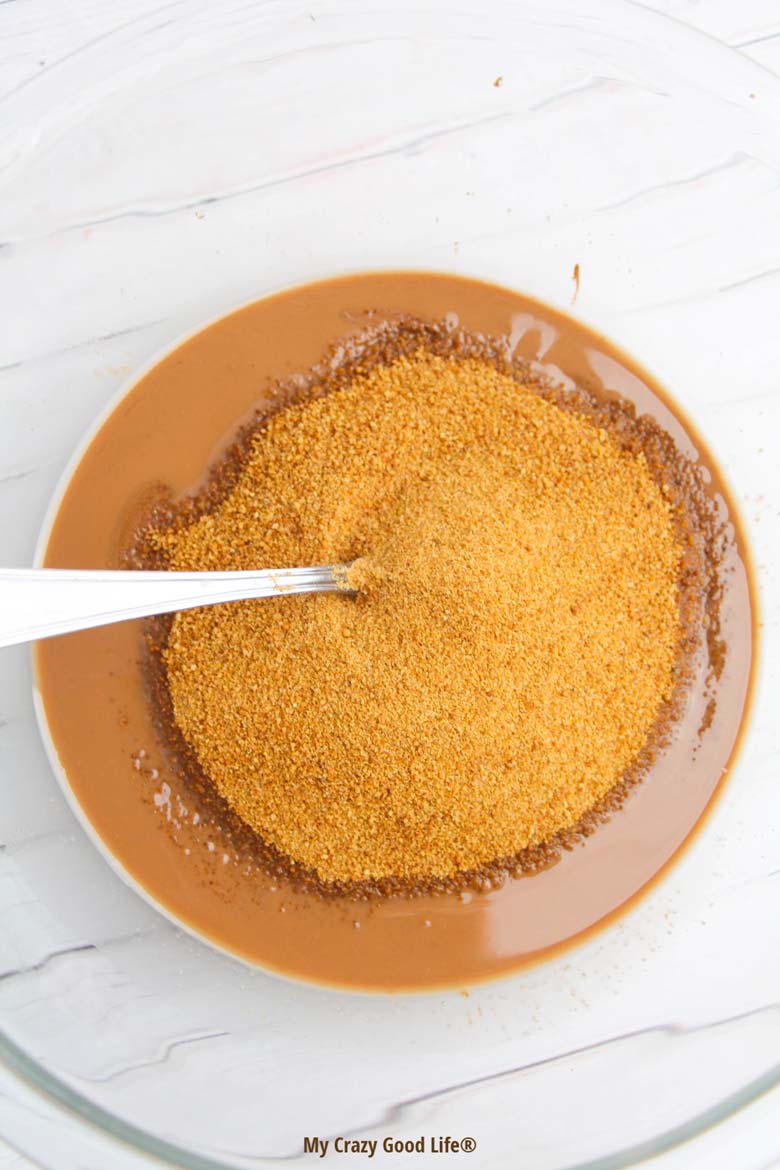 5. Blend eggs one at a time into chocolate mixture. Add coconut crystals, vanilla and almond extracts, and then stevia using a handheld mixer.
6. Blend in almond and coconut flour. This brownie recipe isn't one that I'd swap out flours. Coconut flour is very absorbent and can't easily be swapped with another.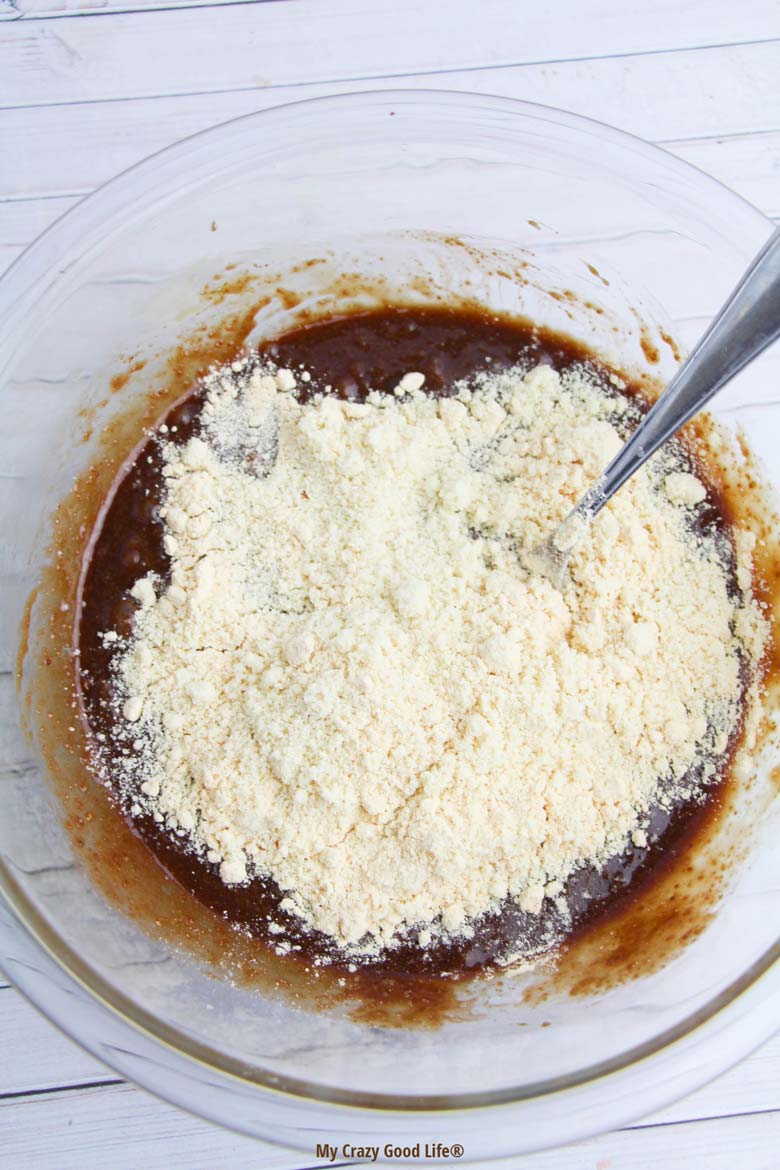 7. Pour into an 8×8 glass square baking pan that has been sprayed with olive oil. You could also use a sheet pan if it has deep sides. You want these thick.
8. Bake at 350 for 25 to 30 minutes or until a toothpick inserted in the center comes out clean.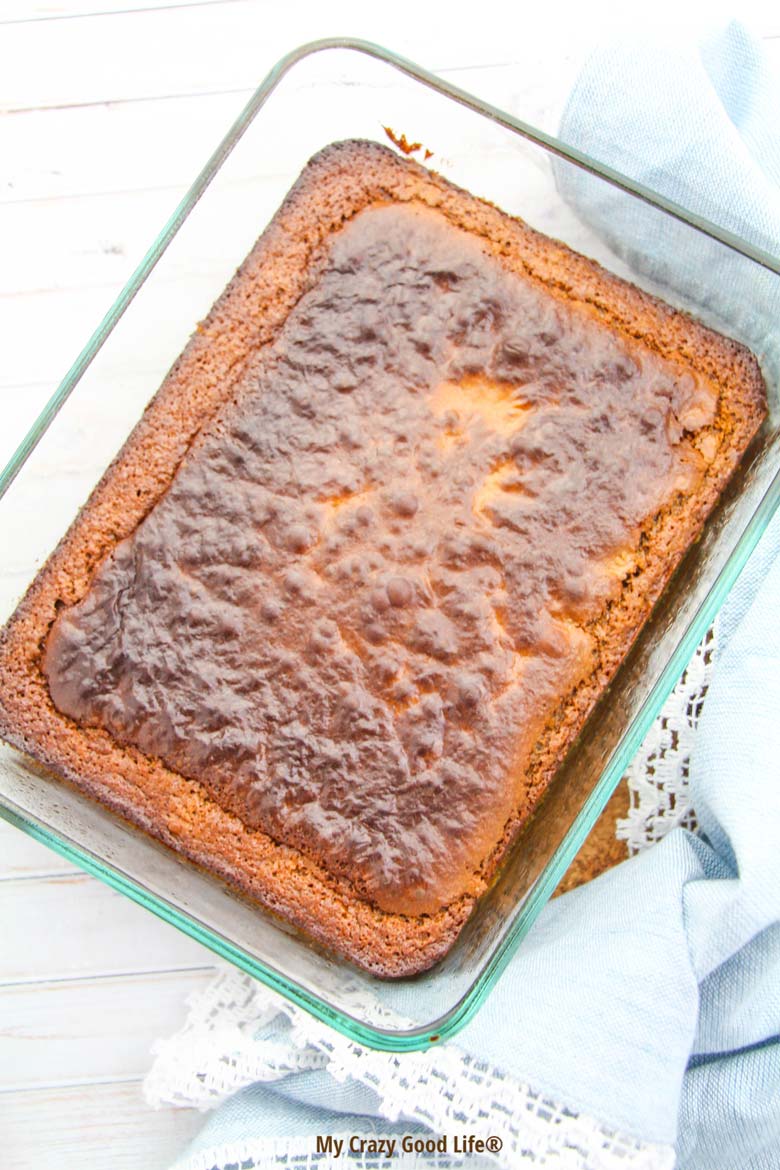 9. Remove from oven and cool brownies for 1 hour.
This recipe results in fudgy espresso brownies that are quite addicting!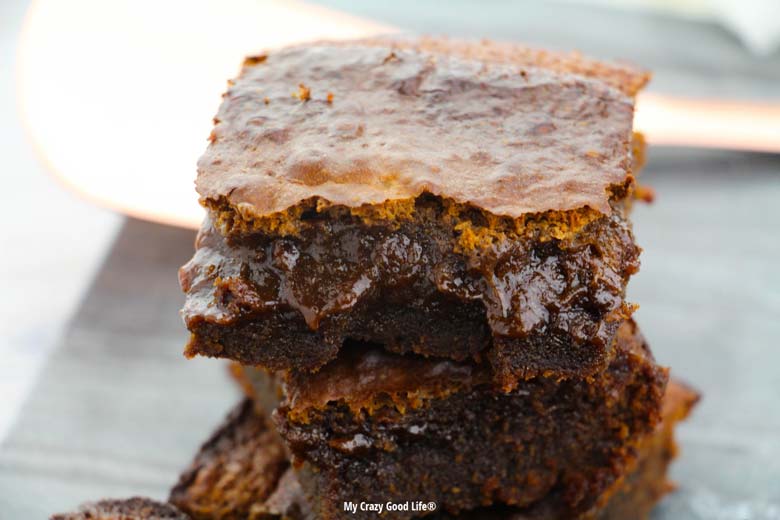 Instant Pot Instructions:
Cook on high pressure for 50 minutes, allowing a 15 minute natural pressure release before quick releasing the rest of the pressure.
Can I use instant coffee to make these coffee brownies?
You can use instant ground coffee, but you'll be able to taste a slight difference. Espresso is smoother and ground finer. In a pinch, use it for sure! If you have a choice, buy the espresso :)
Can I make this recipe using a brownie box mix?
You can doctor up a box mix to taste similar to these, for sure! I'd add the vanilla and almond extract as well as the espresso. Bake according to package instructions and enjoy!
Are these espresso brownies in your face coffee flavored?
They're not! They have a hint of espresso that gives them such a delicious depth of flavor. If you have someone who doesn't like coffee at all, they might notice the flavor, but it's not all out coffee flavored.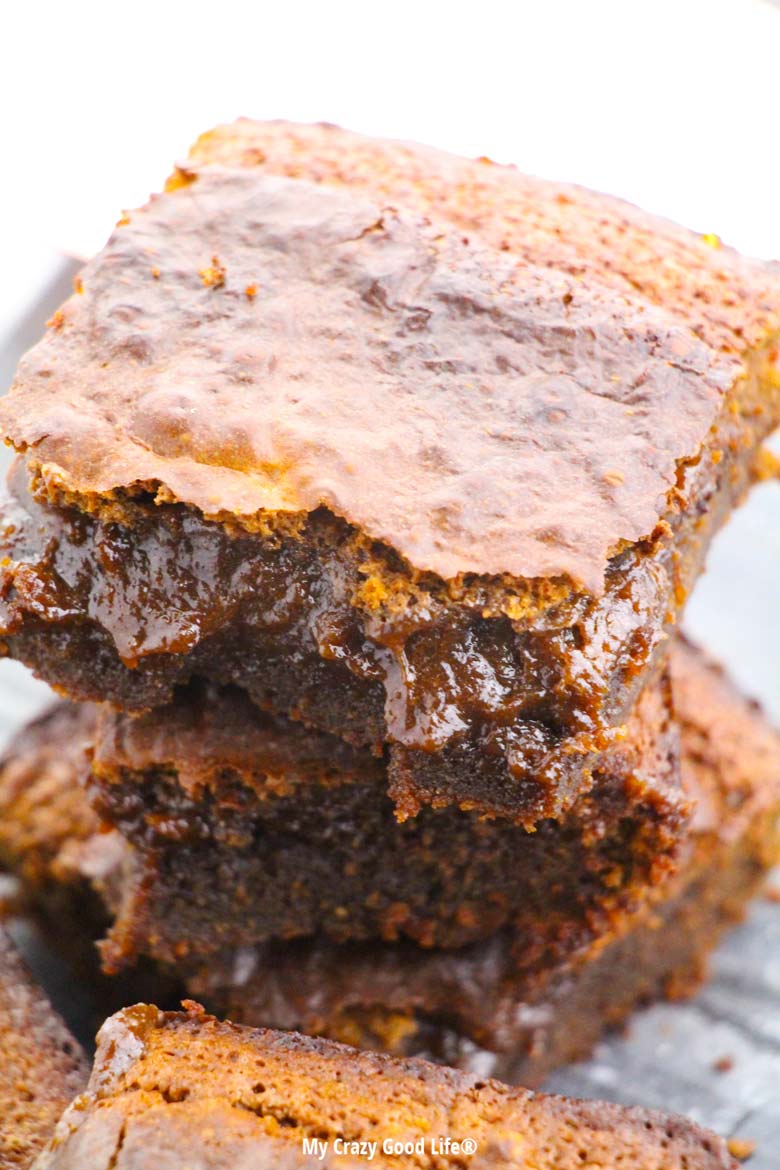 What? No cocoa powder in this recipe?
Nope! None needed–the melted dark chocolate is perfect for adding the chocolate flavor to these brownies.
What type of Stevia can I use in this recipe?
Stevia is tricky–the only brand that I know of that consistently has quality stevia with no fillers is SweetLeaf. Other brands add artificial sweeteners such a dextrose and sucralose into their "stevia" which makes it not really stevia at all.
It's beyond frustrating to see a company market stevia and when you look at the label, see that not only does it have other ingredients added, but the stavia accounts for a small fraction of the ingredients. Make sure to read your labels, friends.
Are these copycat Starbucks Espresso Brownies?
I'm going to go ahead and say that they're not. Technically. I had a bite of one of Starbuck's Espresso Brownies and thought, "I can totally do that better. And probably healthier too."
So I did it.
Special Diet Information:
21 Day Fix/Portion Fix:
These Espresso Brownies count as a treat swap–yellow container. The chocolate in them immediately pushes them into that category. So, three times a week you could replace one of your yellow containers with one of these. Completely worth it, in my opinion.
Weight Watchers:
These are pretty high in points but worth every single one, in my opinion. 11 Blue, Green or Purple Points per serving. You could lower the points by reducing the serving size.
Trim Healthy Mama:
This is a THM-S recipe.
More delicious healthy brownie recipes :
Coconut & Black Bean Brownies: These are one of my favorite recipes to bring to a potluck or BBQ! A little extra fiber never hurt anyone ;)
Chickpea Brownies: This recipe gets extra bonus points from me because it contains nut butter.
Keto | Low Carb | Sugar Free Brownies: I love this guy's recipes–they always turn out delicious and I love the ingredients he uses.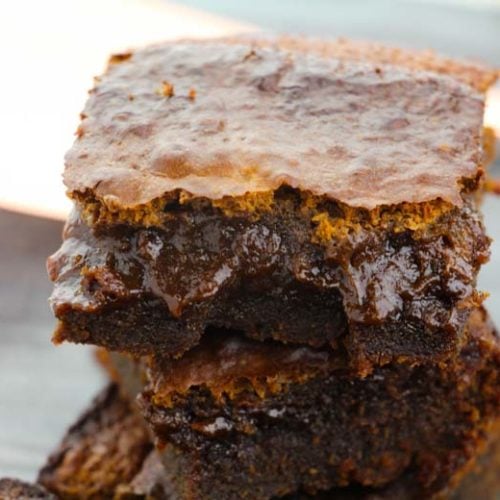 click the stars to rate!
Espresso Brownies | Coffee Brownies
Servings 12
This Espresso Brownies recipe is a delicious, fudgy, chewy recipe that's healthy too! It's refined sugar free, and to be honest–better than the Starbucks Espresso Brownies. No need for box brownies here–this easy espresso brownie recipe is the only one you'll need.
Ingredients
1 cup dark chocolate chips
¼ cup coconut oil
4 eggs
1 cup coconut crystals
1 tbsp vanilla extract
½ tsp almond extract
¼ tsp sea salt
½ cup almond flour
2 tbsp coconut flour
1 ½ tsp finely ground espresso beans decaf
1/2 tsp Stevia
Instructions
Preheat oven to 350.

Melt chocolate in the microwave in a large glass bowl.

Add oil, and stir until completely dissolved.

Stir in ground espresso and remove from heat.

Blend in eggs, coconut crystals, vanilla, almond extract, and stevia using a handheld mixer.

Blend in almond and coconut flour.

Pour into a 8×8 glass pan that has been sprayed with olive oil.

Bake at 350 for 25 to 30 minutes or until a knife inserted in the center comes out clean.

Remove from oven and cool for 1 hour.
Nutrition
Calories: 220kcal | Carbohydrates: 22g | Protein: 4g | Fat: 13g | Saturated Fat: 9g | Cholesterol: 55mg | Sodium: 114mg | Potassium: 115mg | Fiber: 1g | Sugar: 14g | Vitamin A: 79IU | Vitamin C: 1mg | Calcium: 63mg | Iron: 1mg