This site contains affiliate links. Please see Policies for more information.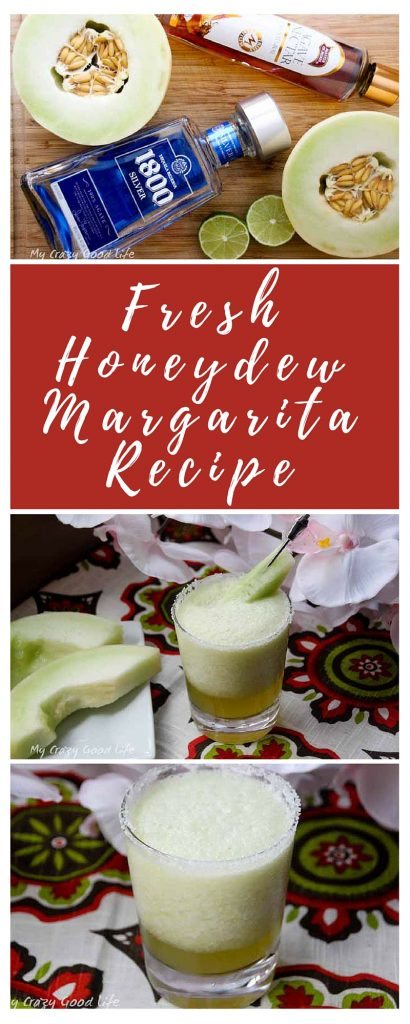 I don't know about you but now that summer seems to be in full swing I am ready for some delicious melon recipes! Even when they seem ripe throughout the fall and winter I feel like melons just taste so much better in the summer! I say it is never a bad time for a delicious melon cocktail but this Fresh Honeydew Margarita recipe is absolutely perfect for hot summer days and nights. Fresh Honeydew Margaritas are easy to make, great for parties, and they are made with just a few ingredients so no need to search out any kind of funky items! If you love margaritas as much as I do this recipe is sure to become a fast favorite. It is definitely something a little different from the typical margarita recipes which is why I'm so excited to share it with you! Add some new flavors to your next cocktail party with this Fresh Honeydew Margarita recipe…or just whip one up for yourself right now.
Ingredients for the Fresh Honeydew Margarita Recipe:
Juice from 1/2 a Lime
3/4 ounce Simple Syrup
1 ounce Tequila
3 ounces Honeydew Melon Juice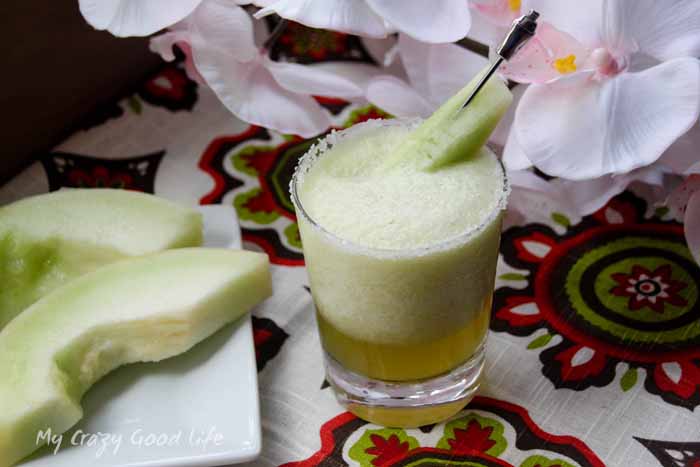 Directions for the Fresh Honeydew Margarita Recipe:
Juice the lime and set it aside.
Juice the Honeydew melon, set juice aside.
In a cocktail shaker add Honeydew and lime juice. Simple syrup, tequila and crushed ice.
Shake like there is no tomorrow for 30 seconds.
Strain into a glass that is rimmed with coarse salt!
Serve.
Enjoy responsibly!
Simple Syrup Recipe:

Make a simple syrup by adding 2 cup of water and 2 cups of sugar in a sauce pot, bring to a boil over medium-high heat. Allow the simple syrup to steep for 12 – 15 minutes. Strain into a Mason jar and refrigerate until ready to use. This is a great way to make sure you always have some simple syrup on hand for your cocktail needs!