Staring out on the 21 Day Fix can be intimidating. Hopefully this 21 Day Fix meal plan for Plan A will help! This is a 21 Day Fix Meal Plan A for those of you in the 1,200 – 1,499 calorie per day range, also called "Eating Plan A."
This meal plan is broken down for Monday through Friday with everything from breakfast to dinner and snacks are included! If you have questions about the 21 Day Fix or if you have questions about this meal plan feel free to reach out, I'm always happy to help!
21 Day Fix Meal Plan A
I'll be honest, it's a lot of food to make. If you are like me and you plan to eat leftovers at least once, this meal plan will be great for you. It will also leave you with some leftovers so you can have those on the weekend or perhaps someone in your family will love these tasty recipes as well!
I usually plan on eating some leftovers so that I don't have to cook quite as often but you can do whatever works best for you!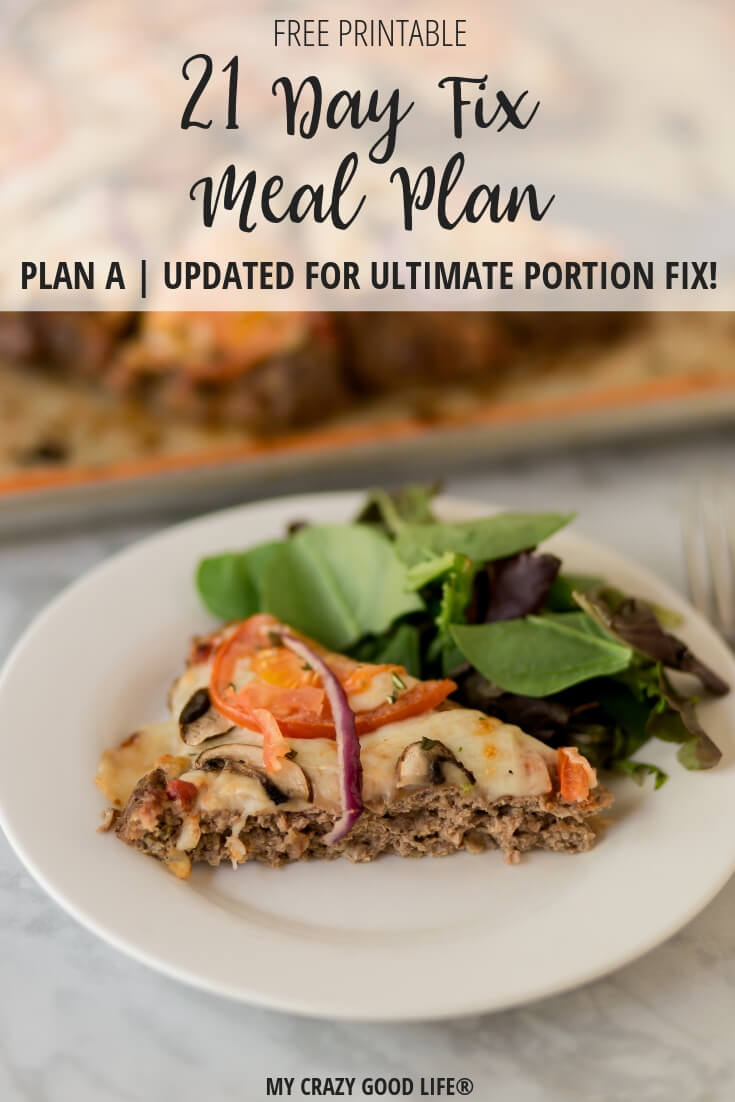 Has this meal plan been updated for the Ultimate Portion Fix?
It has! You'll see that the extra green container and teaspoon that was added to the Ultimate Portion Fix is included in this meal plan. You can now eat more veggies and peanut butter on the UPF (does anyone use their teaspoons for anything other than peanut butter?!). The Ultimate Portion Fix is the new and updated 21 Day Fix for 2019.
---
Join us for our next guided round of the Fix–March 1-31, 2022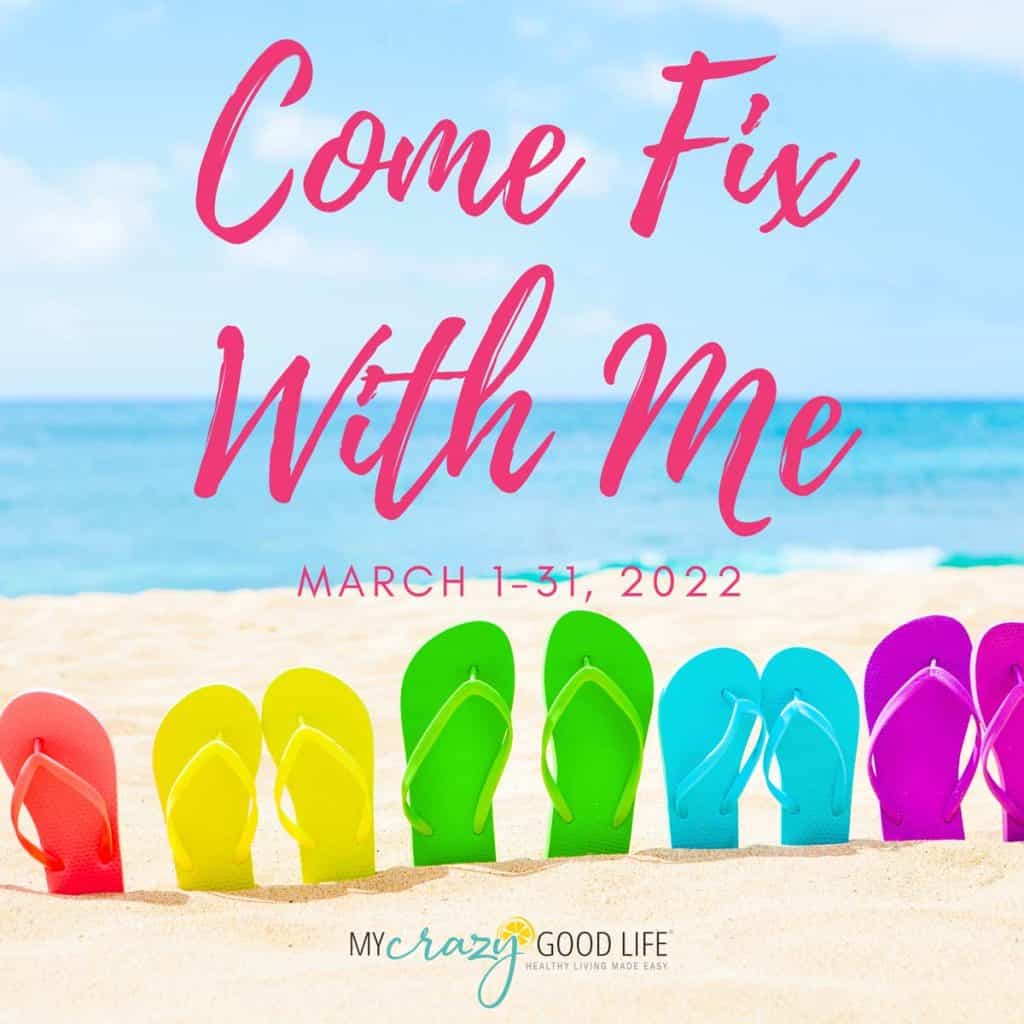 ---
Do you have any other 21 Day Fix Meal Plans?
I do! Here are links to my other meal plans:
Useful Links For 21 Day Fix Meal Plan A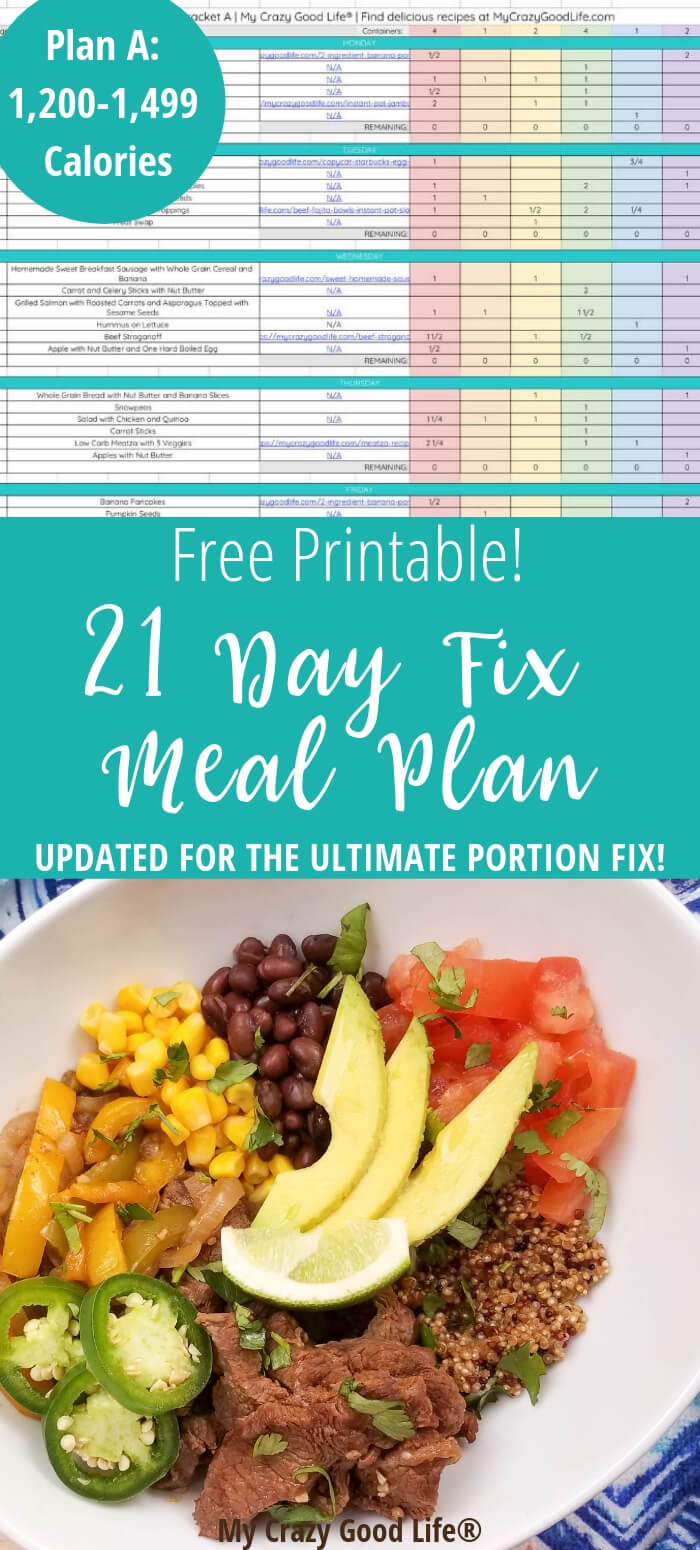 1,200-1,499 Calories Per Day | 21 Day Fix Meal Plan A
*there is a printable version of this Meal Plan at the bottom of the post*
Monday
Breakfast: Banana Pancakes (2 Purple, 1/2 Red)
Snack: Celery with Nut Butter (1G, 2 teaspoons)
Lunch: Salad Using (1 Green, 1 Red, 1 Orange, 1 Yellow)
Snack: Hard Boiled Egg, Carrots (1/2 Red, 1 Green)
Dinner: Instant Pot Jambalaya (2 Red, 1 Green, 1 Yellow, 1 Teaspoon)
Snacks: Raw Whole Almonds (1 Blue)
Tuesday
Breakfast: 3 Egg Bites (1 Red, 3/4 Blue)
Lunch: Grilled Chicken with Steamed Veggies with Apple (1 Red, 2 Green, 1 Purple)
Dinner: Beef Fajita Bowls (1 Red, 1 Green, 1/2 Yellow) Toppings (1/4 Blue for Avocado, 1 Green for Veggies) ( Total 1 Red, 2 Green, 1/2 Yellow, 1/4 Blue)
Snacks: Fruit & Nut Butters (1 Purple, 3 Teaspoons), Treat Swap (1 Yellow), Shakeology with Pumpkin Seeds (1 Red, 1 Orange)
Wednesday
Breakfast: Homemade Sausage | Sweet Version with Whole Grain Cereal with Banana (1 Red, 1 Teaspoon, 1 Yellow, 1 Purple)
Lunch: Grilled Salmon, Roasted Carrots & Asparagus Topped With Sesame Seeds (1 Red, 1 1/2 Green, 1 Orange)
Dinner: Beef Stroganoff (1 Yellow, 1/2 Green, 1 1/2 Red)
Snacks: Carrot and Celery Sticks (1 Green), Hummus on Lettuce (1 Blue), Apple with Nut Butter and one hard boiled egg (1/2 Red, 1 Purple, 1 Teaspoon)
Thursday
Breakfast: Bread, Whole Grain with Nut Butter and Banana Slices (1 Yellow, 1 Purple, 1 Teaspoon)
Lunch: Salad with Chicken and Quinoa (1 Green, 1 1/4 Red, 1 Orange, 1 Yellow)
Dinner: Low Carb Meatza made with 3 Veggies (2 1/4 Red, about 1 Green, 1 Blue)
Snacks: Apples with Nut Butter (1 Purple, 1 Teaspoon), Snowpeas (1 Green)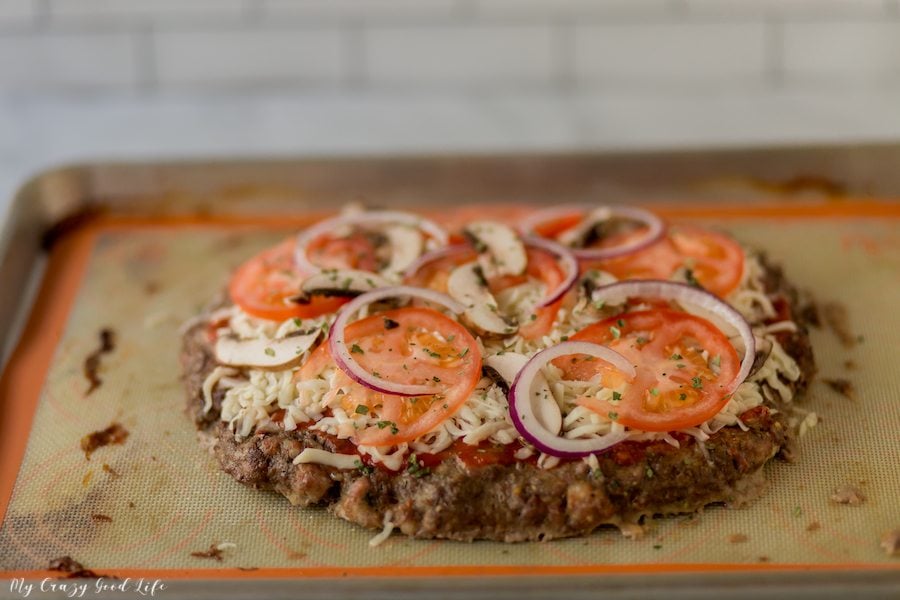 Friday
Breakfast: Banana Pancakes (2 Purple, 1/2 Red)
Lunch: Instant Pot Jambalaya (2 Red, 1 Green, 1 Yellow, 1 Teaspoon)
Dinner: Beef Fajita Bowls (1 Red, 1 Green, 1/2 Yellow)
Snacks: Hummus on Lettuce (1 Blue), Celery & Nut Butter (1 Green, 1 Teaspoon), Pumpkin Seeds (1 Orange)

To download a PDF of this Meal Plan for Bracket A, please fill out the form below:
By entering your email address, you will be added to the My Crazy Good Life email list. You can unsubscribe at any time. The information will only be used to provide you with updates according to our privacy policy, found on our website. We will never sell your info. If you don't receive your sign up link or printables, please check spam. If you still don't see it, please email me at beccaludlum@gmail.