It's no secret that I'm loving my Instant Pot. It amazes me all the cool and awesome things I can cook with just one appliance. Today I'm sharing with you these delicious, quick, and easy 21 Day Fix Instant Pot soup recipes. Soup is the perfect meal for chilly Winter months but it is also delicious year round for dinner, parties, and more. With the help of the Instant Pot these easy recipes are done faster than I thought possible.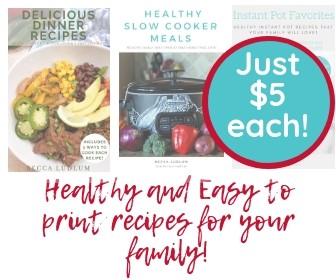 21 Day Fix Instant Pot soup recipes combine the meal planning power of the 21 Day Fix with the ease and efficiency of the Instant Pot. It's a match made in heaven if you ask me! I love being able to make a meal plan that is filled with recipes that I know will be fast. Some of these 21 Day Fix Instant Pot soup recipes can be made ahead of time and frozen. Planning ahead ensures that you can avoid unnecessary snacking or straying away from the 21 Day Fix program in general. Less last minute choices means I can stay on track with my healthy lifestyle more easily, you can too!
21 Day Fix Instant Pot Soup Recipes:
Homemade Turkey (or Chicken) Carcass Soup
Instant Pot Beef Stew | Desert Chica
Butternut Squash Soup | Savory Made Simple | 1C = 1G, 1B
Chicken Fennel Soup | Paleo Cajun Lady | 1C = 1R, 1G
Red Chicken Soup | Provincial Paleo | 1C = 1R, 1G
Lemon Garden Vegetable Soup | Foraged Dish | 1C = 1R, 1G
Instant Pot Roasted Red Pepper and Cauliflower Soup | Simply Whole Foods | 1C = 1G
Chicken Tortilla Soup | A Pinch of Healthy | 1C = 1P, .5G, 1R, .5Y with no toppings, Calculate those separately.
Lentil, Sweet Potato, and Kale Soup | Rebooted Mom | Entire Recipe: 6Y, 4G
Homemade Bone Broth | The Curious Coconut | Free
Chunky Beef, Cabbage, Tomato Soup | SkinnyTaste | 1 serving (makes 7 servings) .75R, 1G, .5P
Instant Pot Black Bean Soup | A Pinch of Healthy | 1/3 Recipe: 2G, .25P (I probably wouldn't count this), 2Y
If you haven't started with the 21 Day Fix program you can pick it up and get started almost instantly! Did you know you can also pick up an extra set of 21 Day Fix meal planning containers for less than $10? The Core De Force Beachbody program and 22 Minute Hard Corps program also use the color coded containers. You can find a program that is perfect for you and adapt the recipes to match!
Looking for more awesome Instant Pot Recipes? You are in the right place! Check out these 21 Day Fix Pressure Cooker and Instant Pot Recipes.
Save