If you have been here before you know there are two things I really enjoy…the 21 Day Fix program and the Instant Pot. When I can combine the two for an awesome meal that is also 21 Day Fix friendly I just have to share!
21 Day Fix Sweet Potato Chili | Instant Pot Sweet Potato Chili
One of the reasons I love both the Instant Pot and the 21 Day Fix is because they work fast. They make the whole process of eating better and living a healthy lifestyle so much more simple. The 21 Day Fix combines portion control and targeted workouts to help me look and feel great from the inside out. I've only recently learned that the Instant Pot can make my 21 Day Fix meal prep more streamlined. It is a time saver in the kitchen and it helps me provide healthy, delicious meals for my family that can be ready in less than an hour!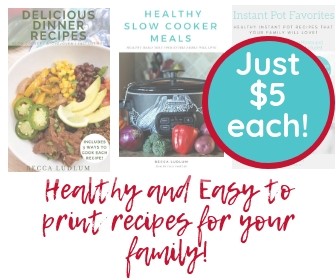 MY OTHER PROJECTS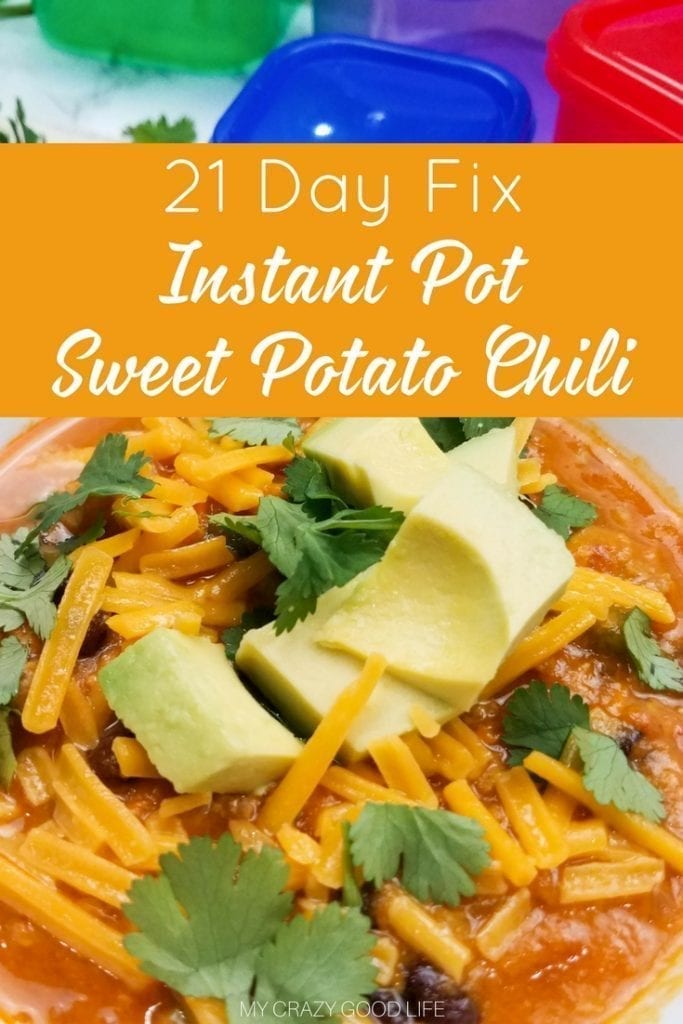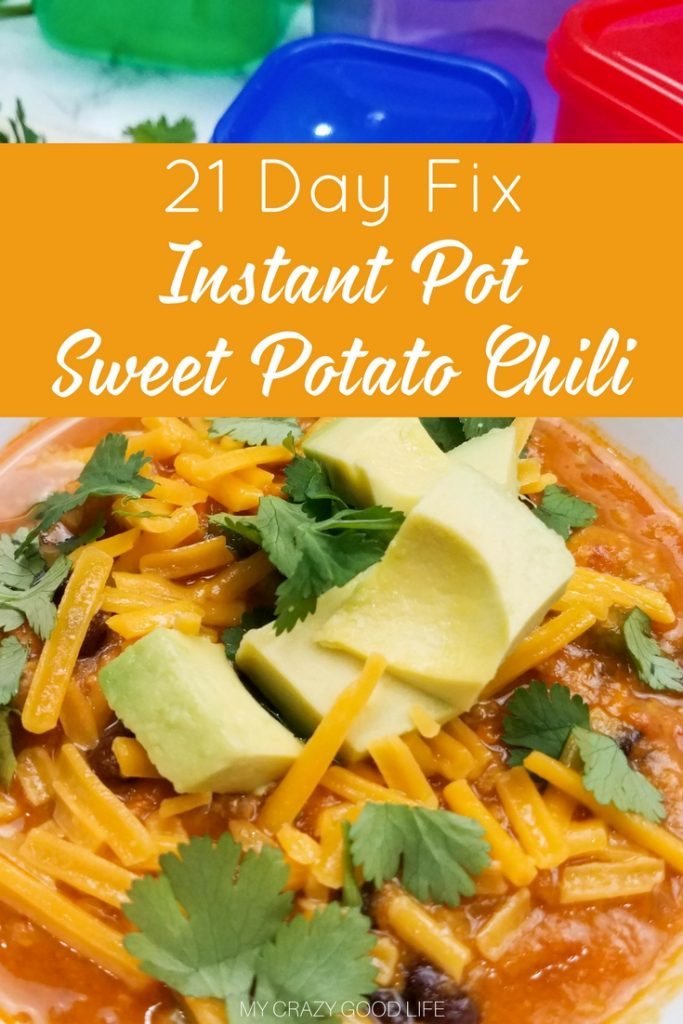 I think I will definitely be including this recipe in my next 21 Day Fix meal plan. With just a few modifications 21 Day Fix sweet potato chili could be included in a 21 Day Fix vegan meal plan as well. If you are looking for other great ways to use your Instant Pot to make meal time quick and easy you can find all kinds of great dinner recipes, and even more 21 Day Fix Instant Pot friendly recipes right here at My Crazy Good Life!
Supplies Needed for Instant Pot Sweet Potato Chili: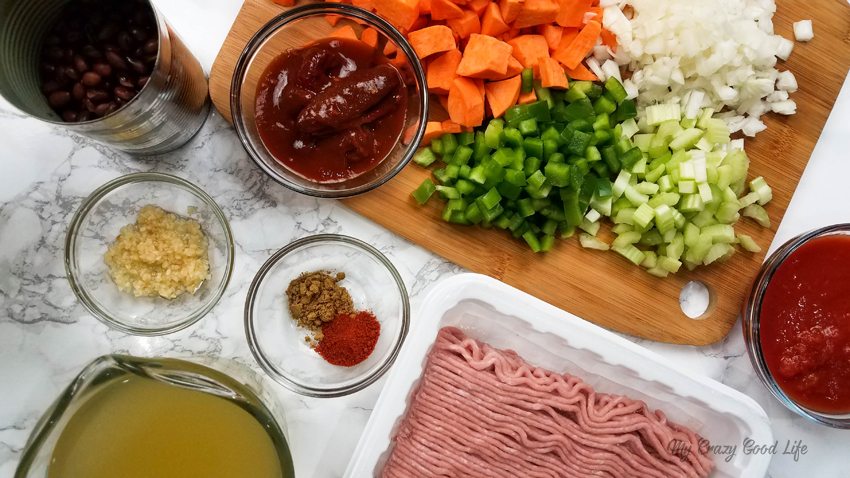 Instant Pot or Programmable Pressure Cooker
1 pound ground turkey
1-2 sweet potatoes peeled and chopped
1/2 medium onion chopped
1 bell pepper
3 celery stalks
1/2 cup crushed tomatoes
1 can black beans, drained
2 cups chicken stock
1 tbsp. minced garlic
1 tsp cumin
2 chipotle peppers in adobo sauce
1 tsp cayenne pepper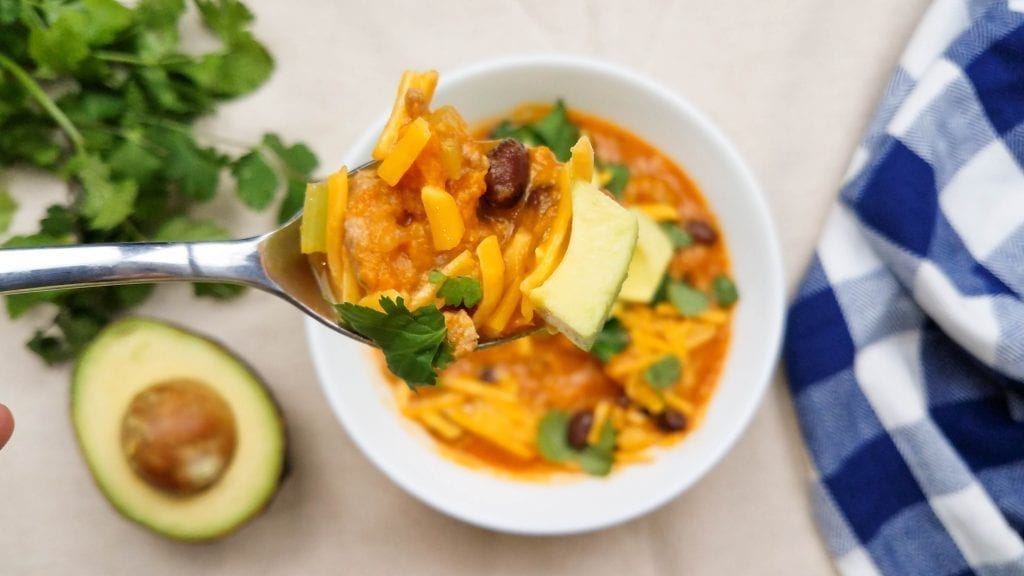 Directions for Making 21 Day Fix Sweet Potato Chili:
1) Brown ground turkey on saute function. When you are all done make sure to drain the grease.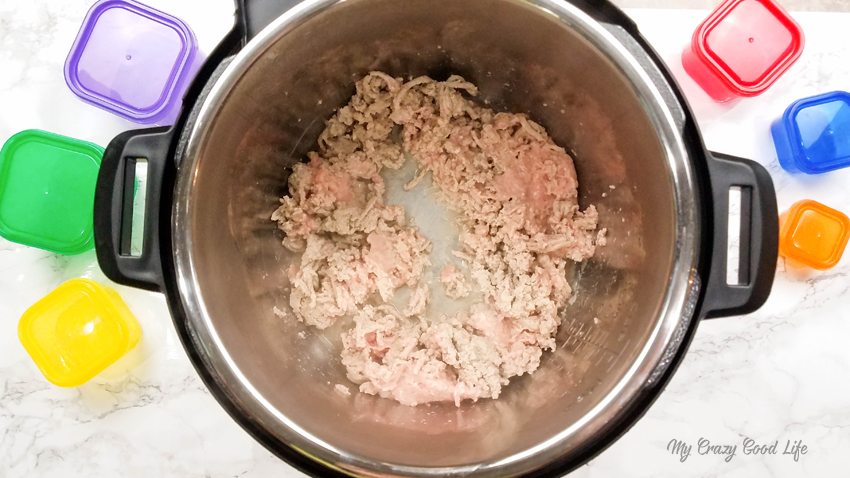 2) Add in the garlic and onions and cook until softened.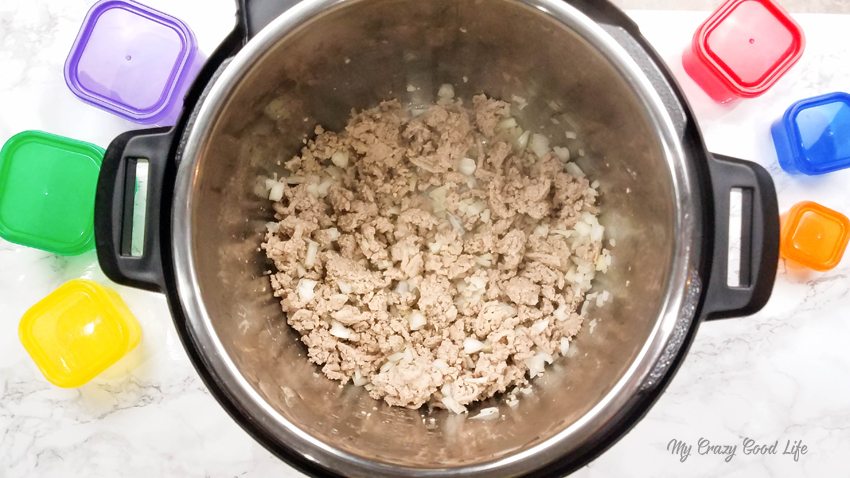 3) Next, mix in cumin and cayenne pepper. Stir in chipotle peppers, black beans, crushed tomatoes, sweet potatoes, and chicken stock. Mix well until everything is combined.
4) Lock lid into place and turn pressure valve to sealing. Cook on high pressure for 10 minutes using the manual setting. Once the time is up, release pressure using the quick release method.
5) Remove the lid and switch Instant Pot to saute. Add in your bell peppers and celery. Let simmer about 5 minutes until the celery is cooked and soft.
6) Turn off Instant Pot and you are ready to serve this tasty dish!
7) Top with cheese, cilantro, and avocado.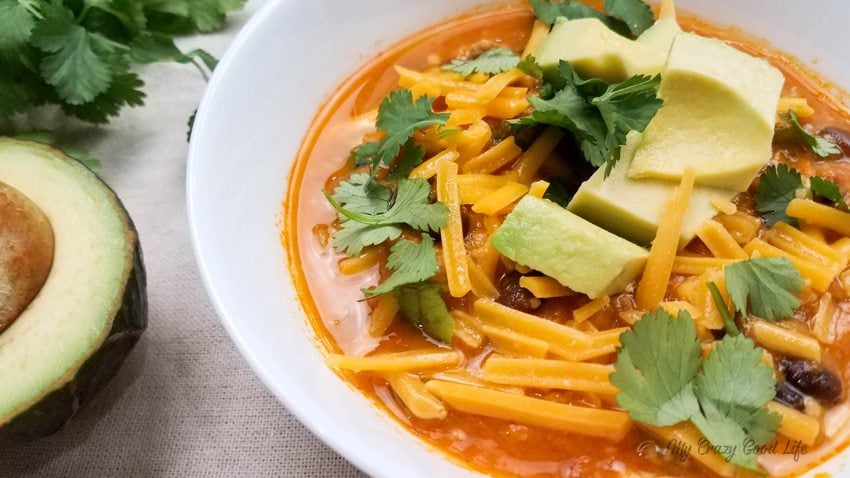 21 Day Fix containers: Using 2 sweet potatoes: 1 serving = 2Y, 1R, 1G (recipe makes 4 servings), using 1 sweet potato: 1Y, 1R, 1G (recipe makes 4 servings)