This site contains affiliate links. Please see Policies for more information.
If you have yet to discover the magic of the Disney Cruise Fish Extender you have to check out some of these great ideas. Today it's all about the Edible Fairy Dust Necklace but I've also shared some other fun Fish Extender idea projects over the last few weeks. You can make Tic Tac Box DIY Fish Extender Crafts, DIY Fishe Extender Edible Pixie Dust, or even EOS DIY Mickey Mouse Lip Balm Fish Extender Crafts.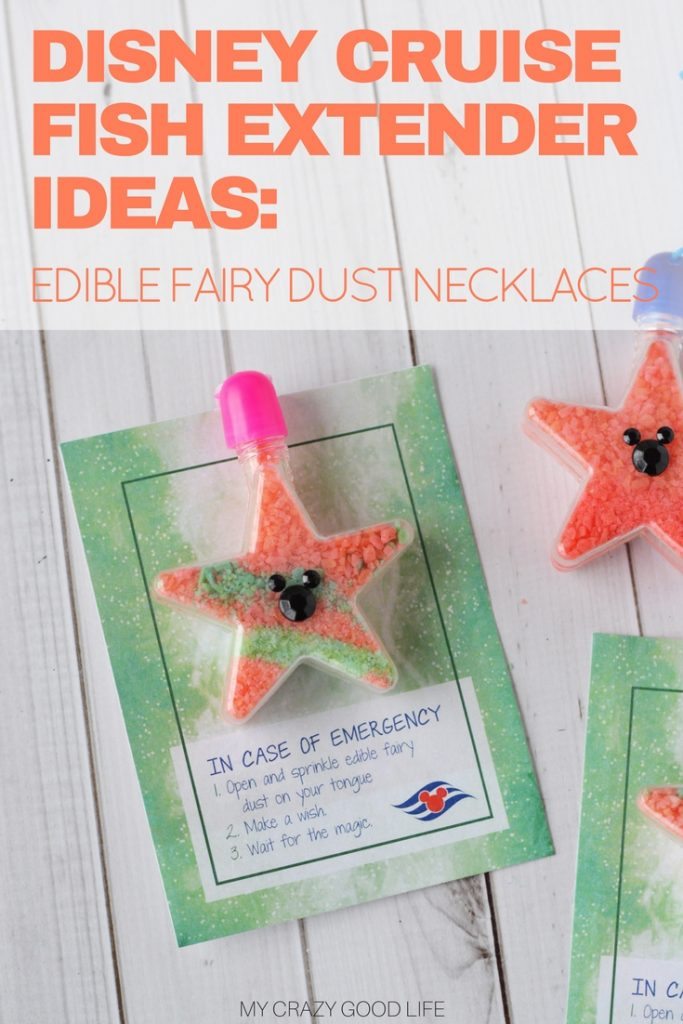 Basically anything you can imagine can be turned into an adorable Fish Extender Idea. The fun is in giving and receiving these awesome, magical, gifts. The surprise of finding something in your Fish Extender pouch is truly one of a kind. The kids are not the only ones who will find this experience exciting and magical. Before you set sail on your Disney Cruise make sure you whip up some Fish Extender crafts to gift to your new found cruise buddies!
Disney Cruise Fish Extender Idea | Edible Fairy Dust Necklace
You guys are going to love these. They are adorable and best of all, they're easy to make. you can use these on your Disney Cruise as a Fish Extender idea or you can make them for a fun little 'anytime' gift. Making (and wearing…and eating) an Edible Fairy Dust Necklace is all about the fun times.
Materials Needed for Edible Fairy Dust Necklace: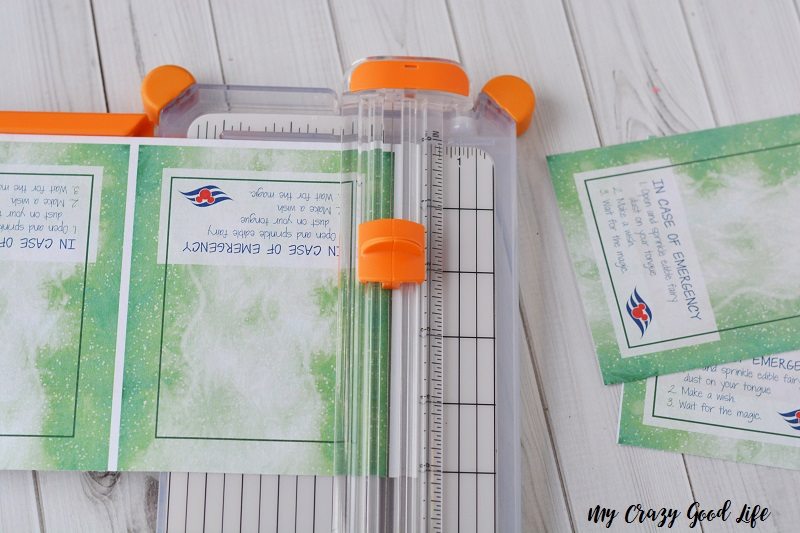 Star Necklaces
Pop Rocks
3 packages of pop rocks (7g/0.24oz) fits into one star necklace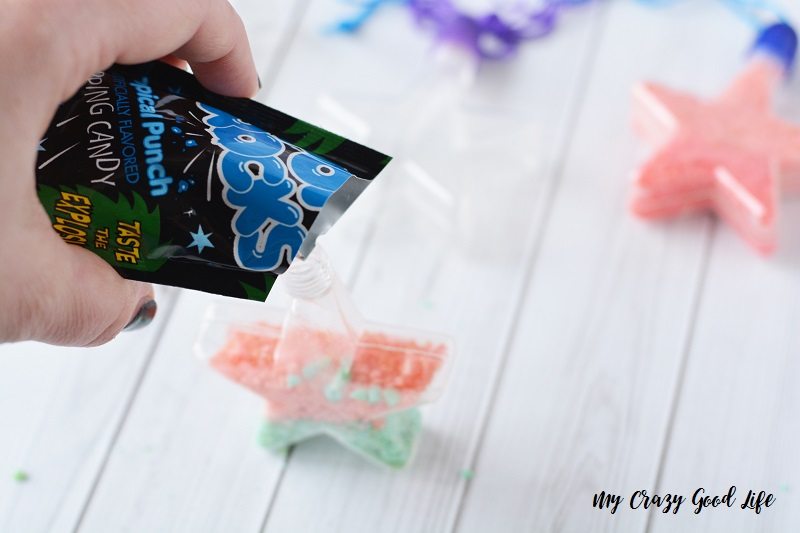 Directions for Edible Fairy Dust Necklace:
Use a paper trimmer to cut the fairy dust printables. Set aside.
Remove the cap of the star necklaces and carefully pour pop rocks into the container. Tamp the container onto a hard surface to allow the pop rocks to settle. Add additional pop rocks and tamp again before screwing on the top.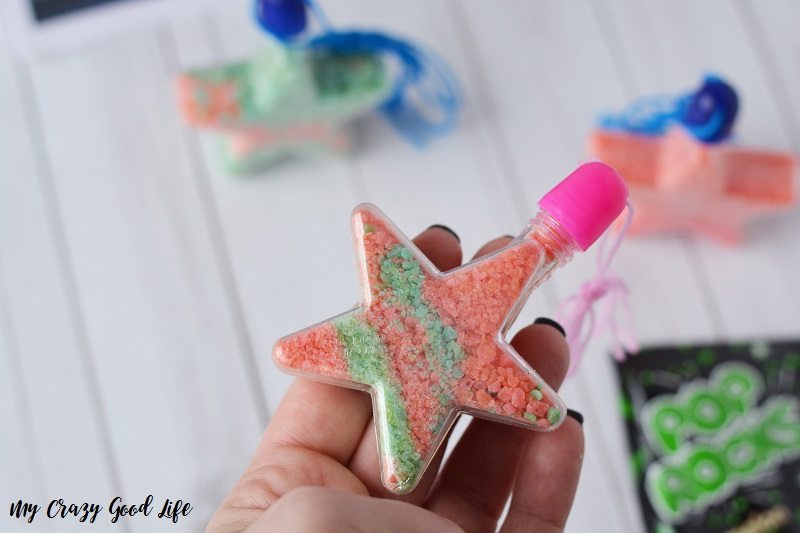 Place a Mickey Mouse Rhinestone sticker on the front of the necklace.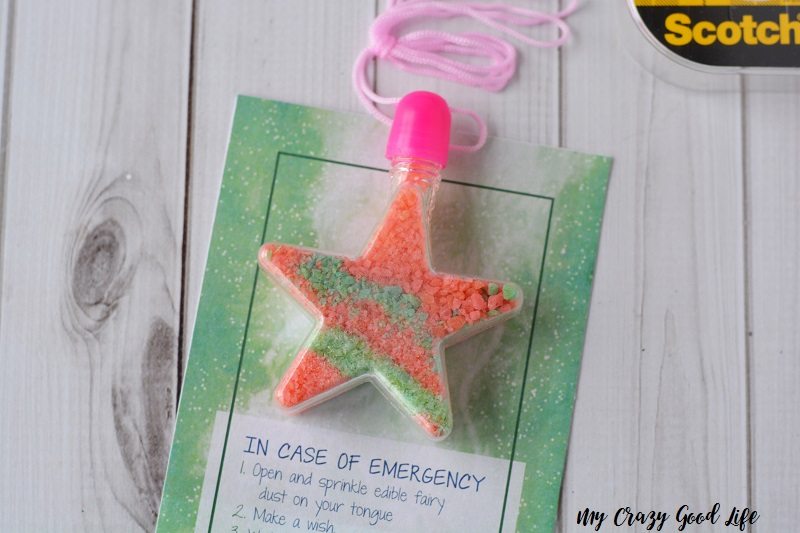 Use double stick tape to stick the necklace to the card. Alternatively you can hot glue the necklace to the front of the card. Place the necklace string on the back of the card and affix it with clear tape.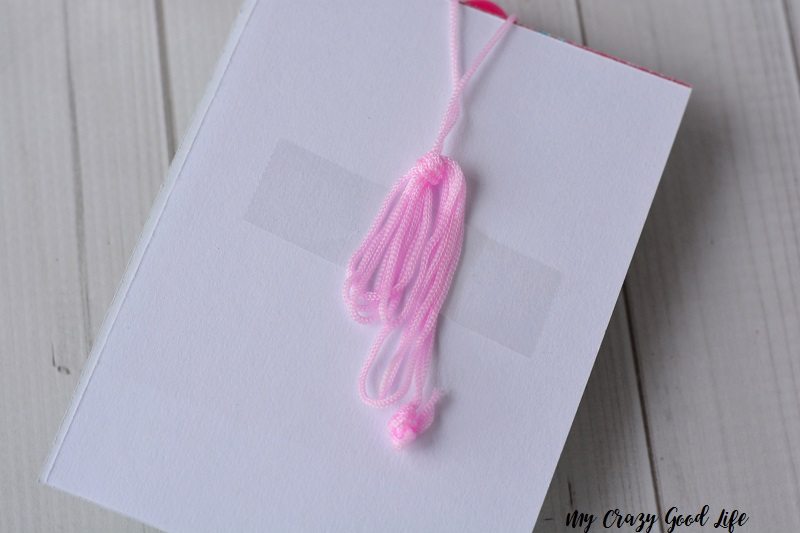 Repeat until you have the desired number of fairy dust necklaces.